I'm finally back from my 10 days holiday in Taiwan. As expected, there was lots of walking, sight seeing, eating and of course shopping!
I'm dreading the mountain high pile laundry already. So to cheer me up, I unpacked and here are some of my shopping buys  🙂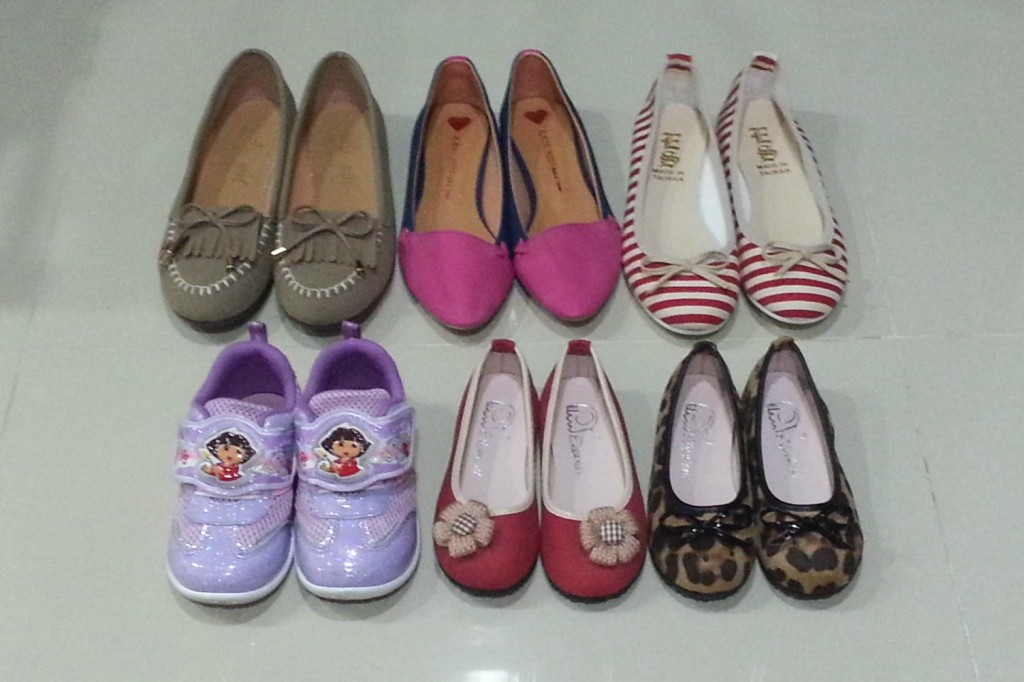 Shoes for Sophie and mummy. Sophie loves her Dora shoes as they light up with each step! I love her leopard preenz pair. So mad cute!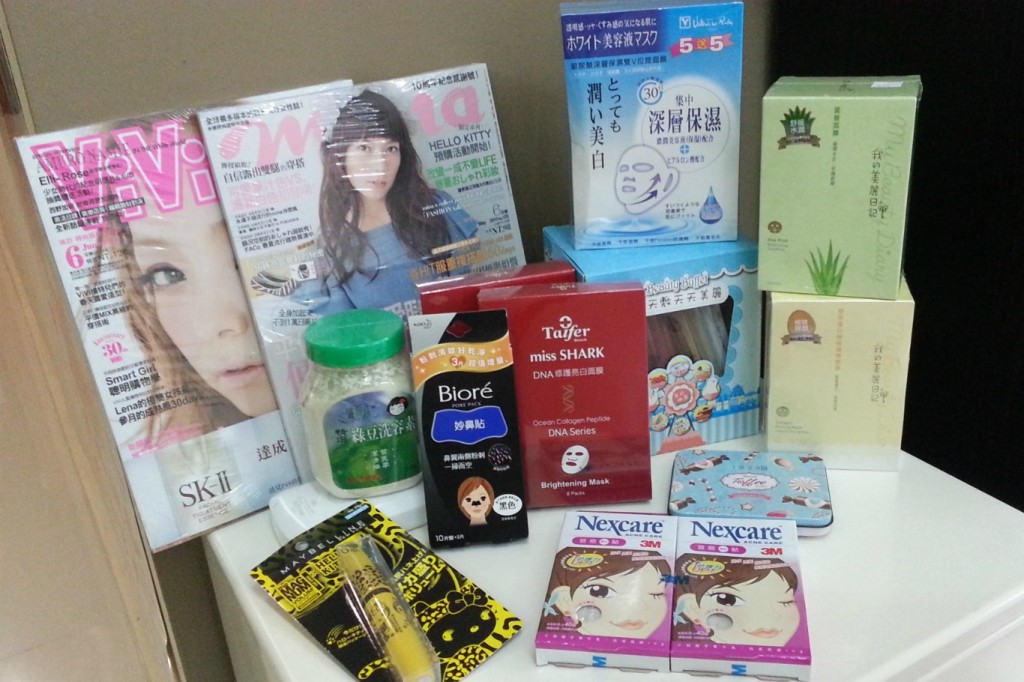 Of course, no one leaves Taiwan without buying their masks and cosmetics from Watsons and Cosmed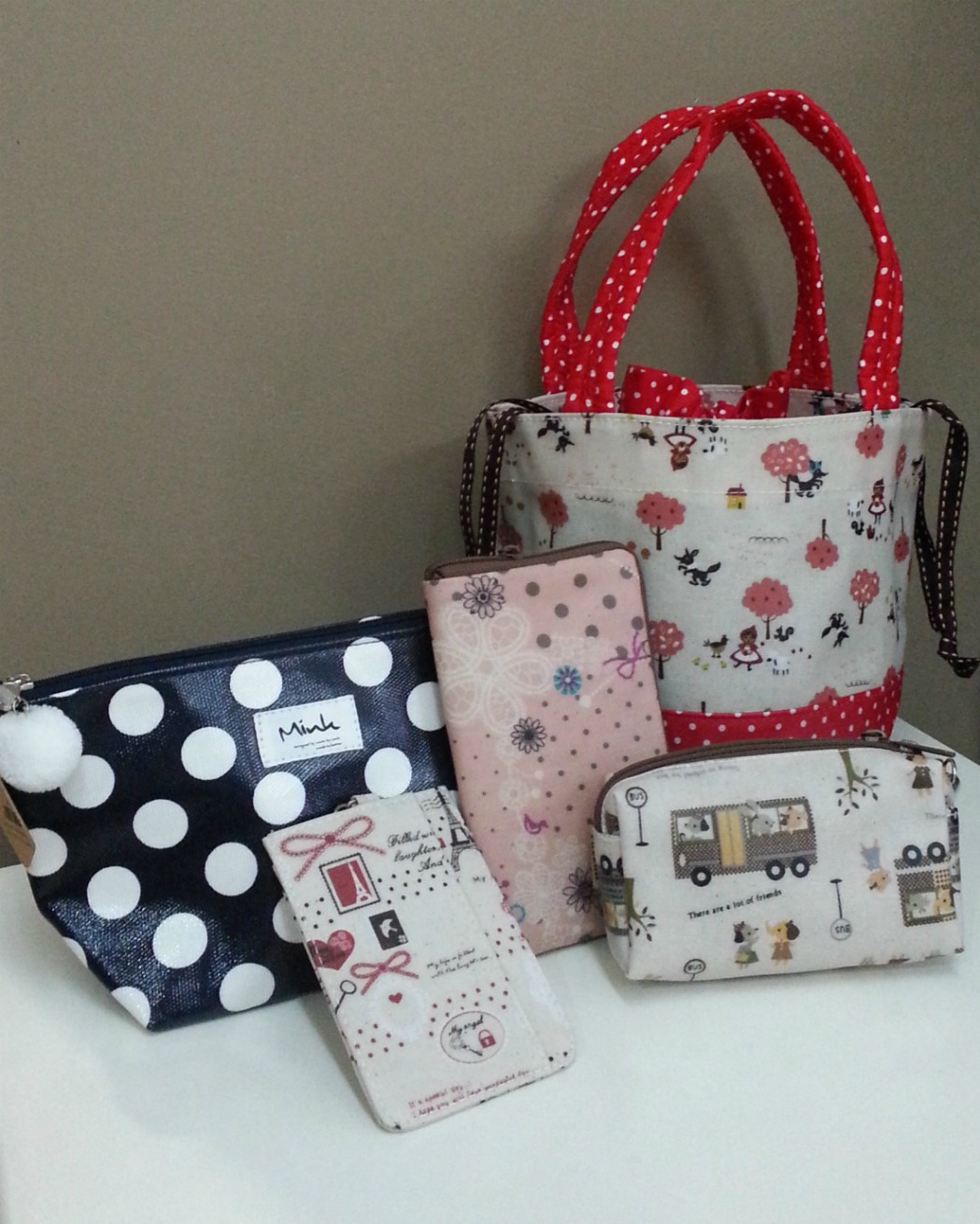 Bags, pouches and  card holders bought from the night market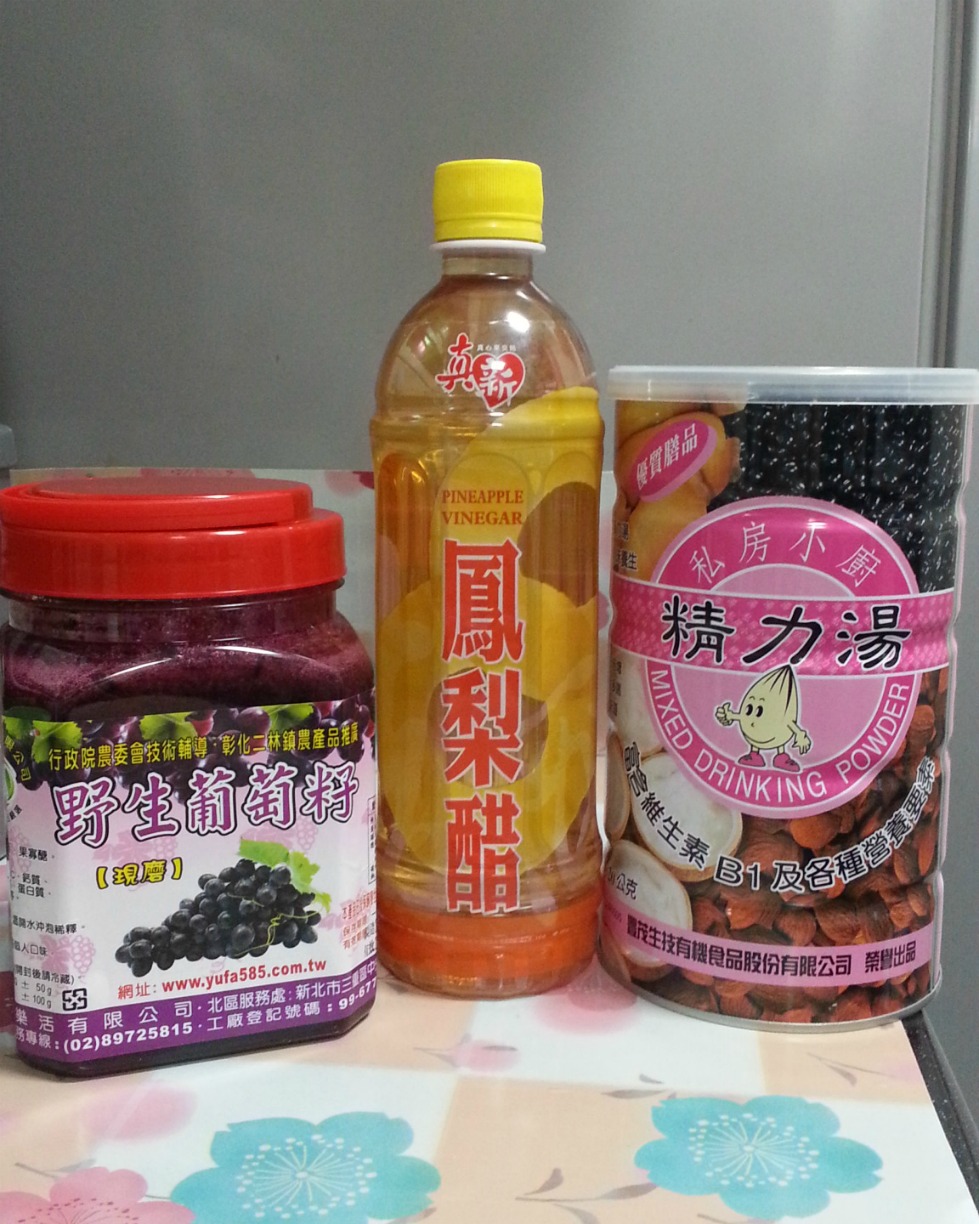 Drinks that promises to make me 美美 and healthy 🙂
Actually this is just a fraction of what I bought but too lazy to take picture of them now. Will blog more about my trip to Cing Jing, Hua Lian and Taipei where we had a farm stay at the Flying Cow Ranch,  went Whale Watching , played a whole day at Baby Boss among many other attractions after I battle my laundry.
Linking up with