I turned 34 on Monday and my dear hubby reminded me that I'm still on the right side of my thirties.  Honestly, I'm not too worried about getting older. After all, one does or rather hopes to be wiser with age like fine wine, no?
I spent a quiet weekend on a staycation at the Rasa Sentosa, a lovely surprise from the hubs after he saw how busy and bogged down I was at work for the past month. Initially, he was tight lipped about his surprise  but he finally spilled the beans when he gave orders to pack light for the weekend.
So I did but the one who was most excited was Sophie. Yes, my little light bulb tagged along dashing my hopes for a nice quiet weekend but then I wouldn't have it any other way, because it's always more fun with her around.
Room with a pool view
Since I've been advocating disconnecting intentionally to make more meaning connections with my family, I kept my handphone away so that I don't pop into Facebook or Instagram and scroll mindlessly.  Besides hub (yes the wise one) said, people don't need a real time commentary of what I'm doing 😛 I can officially say that I'm not a social media addict.
So we took walks on the beach, busked in the sun, laze and swam in the pool. Oh and ate and ate too 🙂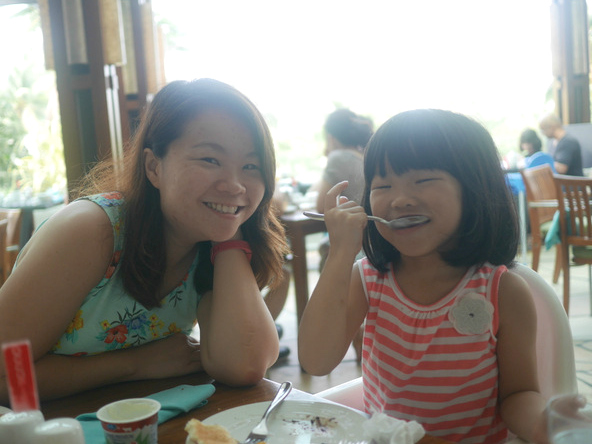 We also had our fun quotient for the weekend speeding on the luge and poor Sophie was scared out of her wits on the sky lift that she didn't dare move an inch. Actually, the exact words from here were, "I'm not scared, I'm just nervous".
We also went to Universal Studios (again) simply because Sophie said she'll bring me somewhere exciting for my birthday. And so I obliged, much to her delight.
Me time just for me
After a weekend with the family, I decided that I'll spend some me-time on my birthday. So after brunch with my sister and Sophie, I took off to East Coast beach. It wasn't easy trying to convince myself that I needed time for myself. In fact, I was very tempted to cave in to Sophie's request to not send her to school and spend time with her. The poor girl had red eyes and almost teared when I dropped her off at the child care and I thought to myself, what a mum I was.
But more than anything in the world, I knew that having a personal retreat to do some reflections was what I needed, especially on my birthday. Somehow I felt less guilty once I settled on a bench, kicked off my sandals and just took it all in.
The sea breeze in my hair.
The sound of the crashing waves.
The warmth of the sun on my skin.
This was my moment. This was just me and God. I prayed, I praised, I worshiped. I thanked God for this life that He's given me and prayed for His directions for what lies ahead. I had to dig deep and be completely honest and raw as I reflected upon my life and penned down my thoughts as I look back at a year gone by.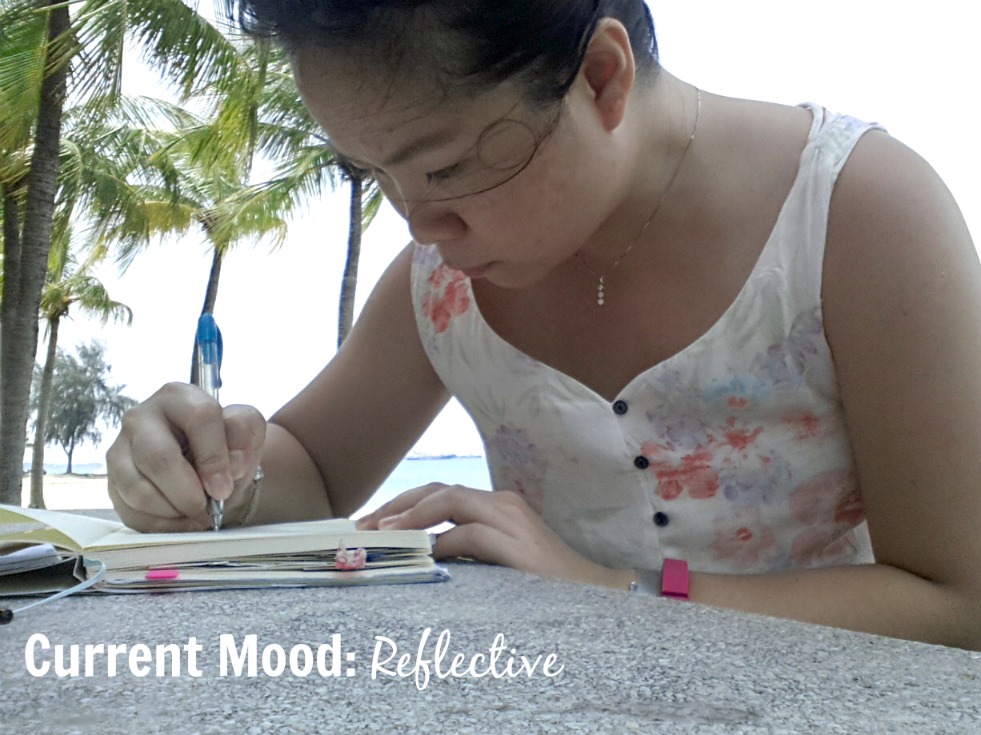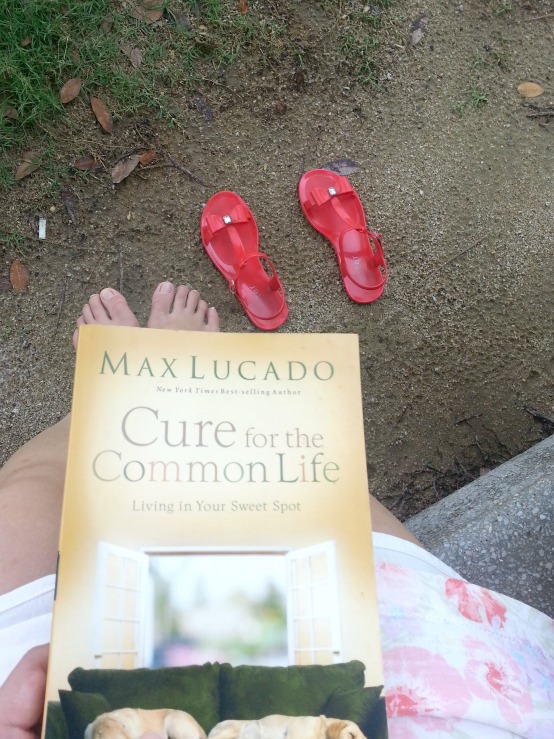 There was a lot more clarity after that afternoon and I left feeling renewed in the body,  mind and spirit. And my biggest take away is to remember to be, and not to do, which is seemingly impossible for mums since we always have a thousand and one things on our to-do list.
But at the same time, it's important, to remember that as mums, we have an incredible responsibility to care and nurture our family and it's not a task that we can rely on our own strength. So once in a while, let's just ask for help, ask for some alone time and be still, be at rest and just be.
(Pst: I told you we get wiser as we get older)
Linking up with
Tagged: Birthday, reflections