It's been a while since Alexis and I took part in any race together since the Vertical Marathon in 2013. Truth be told, I haven't been as active as before so taking part in any race would be a feat. But last Saturday, we joined the The Music Run by AIA which was held at Sentosa.
The Music Run by AIA
This is the first time that the Music Run is here in Singapore after being in cities like Bangkok and Malaysia. The main draw of the run is where music runners get to groove and run to 5 genres of music with 5 running zones. But the part that I was attracted to it? It's non-competitive, so no stress at all about clocking in an decent timing.
Just before we headed to Sentosa, the skies looked awfully grey. But I have a theory that Sentosa has quite a weather of its own. So we went ahead with our plans and am glad we did because there was no signs of grey clouds at all.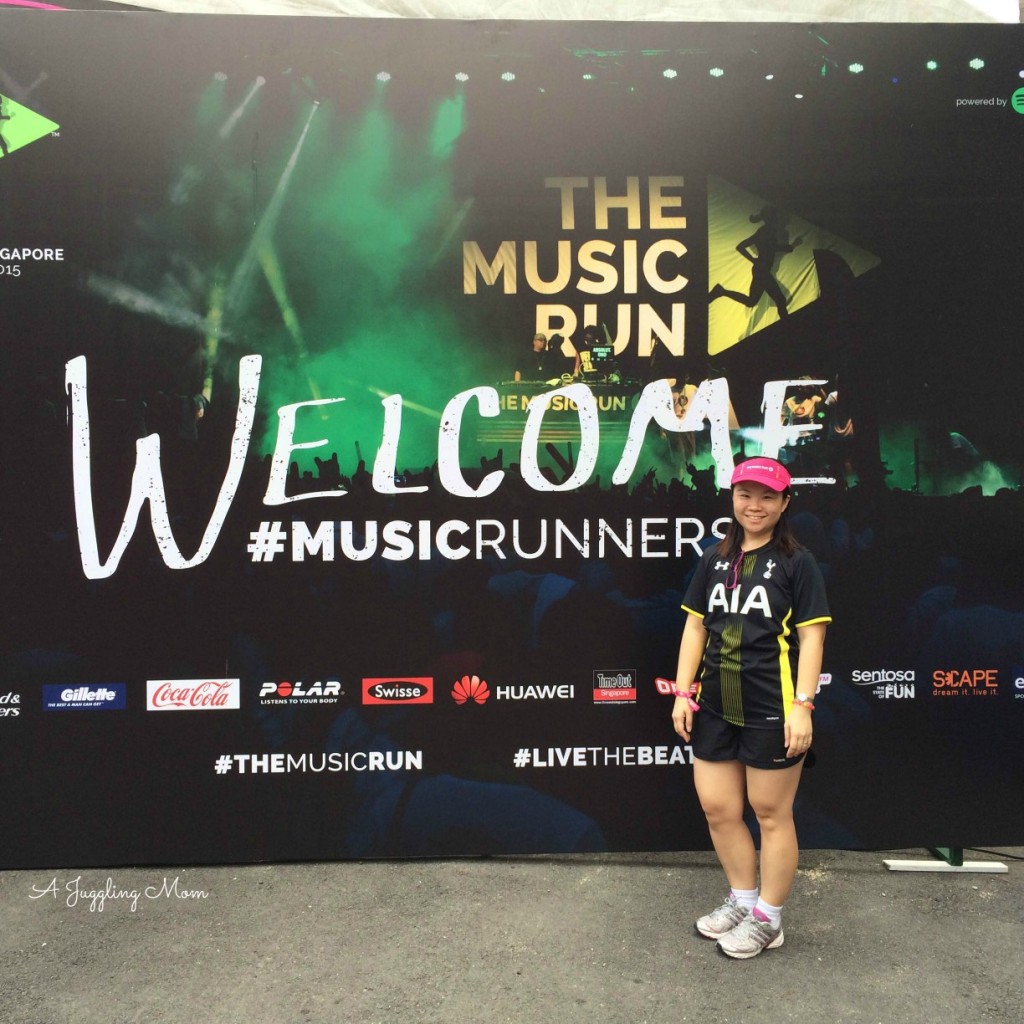 I don't know about you, but there's just something about the air in Sentosa that gets one in the mood for a fun time once you cross that bridge and that's what we were expecting from the run.
Since the run was not a race, the music runners got flagged off in different waves. And what do we do while waiting?
Take selfies of course!
Oh and have I mentioned how much I love that shade of bright, vibrant pink for their t-shirt! I was in my AIA Spurs Jersery along with the rest of my colleagues who came for the race as AIA was the presenting sponsor of the event.
And more photo taking continued after we hit the first music zone, the Rock Zone.
Next up was the Pop Zone, where there was an interactive shampoo tunnel where you could get your hair shampooed, washed and even dried.
Run for everyone
Along the way, I noticed all kinds of music runners. You've got group of friends walking, singing and even dancing to the music. You've got the young and the young at heart who came dressed up for a  good time.
There were also families with young kids whose parents were cheering them and I overheard a mum telling her son,"Just a little bit more" at the 3km mark and the little guy just kept going. And there were some who even came with their babes in strollers.
I'm guessing there were probably some serious runner who couldn't care less about the flowerpots like me who stopped to take photos at every music zone.  But that's the beauty of this run because you could do it with just about anyone as long as they were game for an enjoyable time.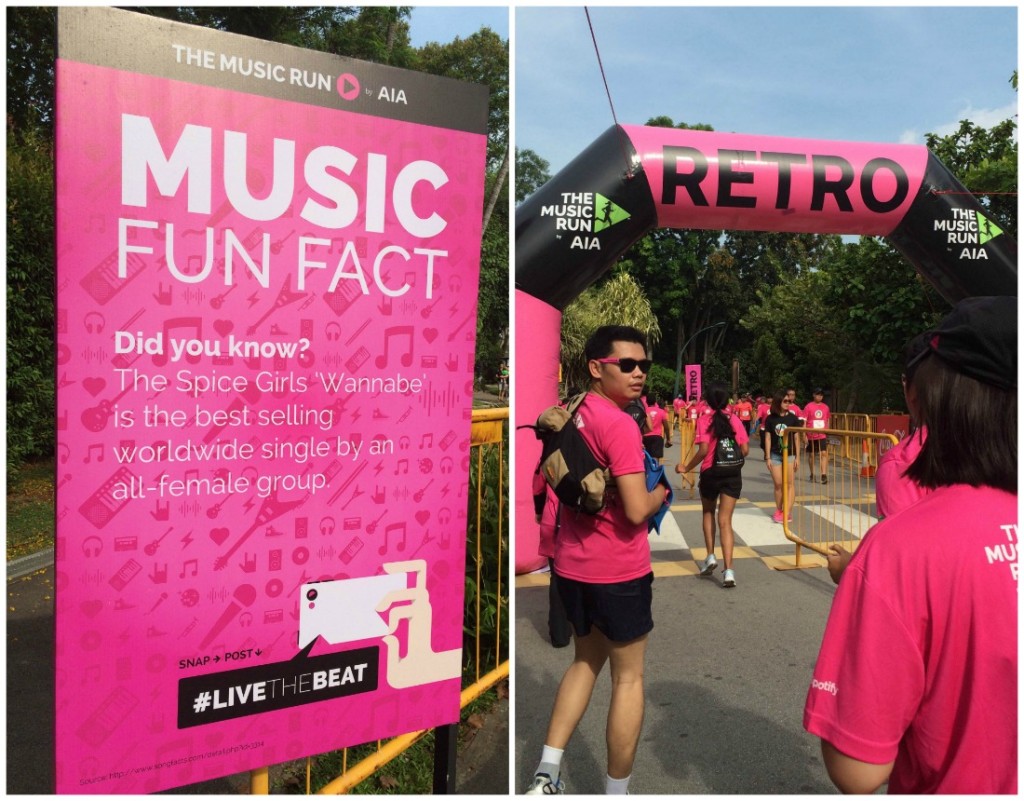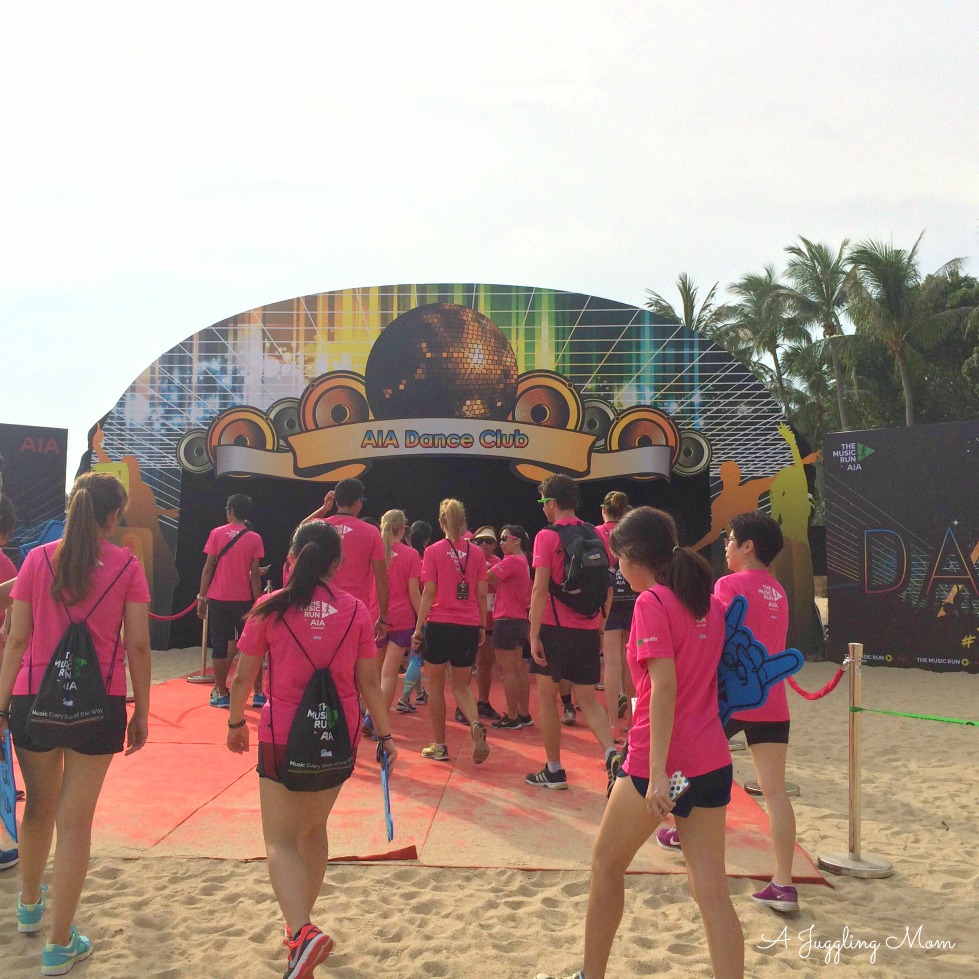 At the Dance Zone, there was a Dance Club by AIA that looked every bit like a night club that were flanked by two bouncers outside.
Alexis and I joked that the dance club felt more like a sauna than anything and we were more relieved to step out of the misty tent than spend a minute inside. I always knew we were never the clubbing sort.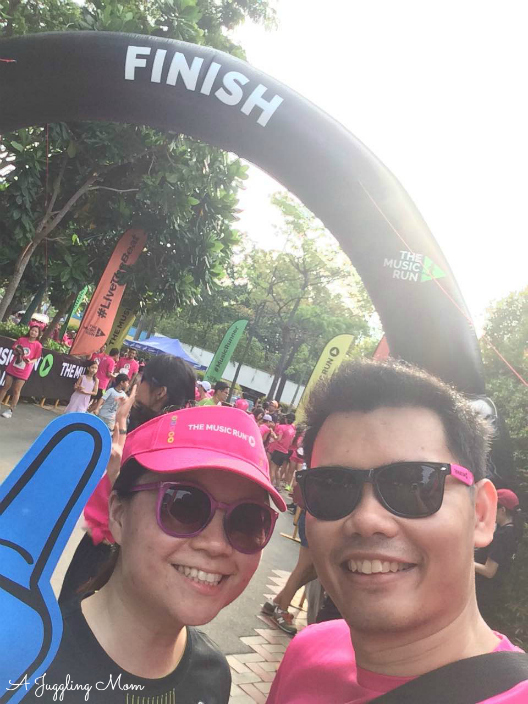 We finally crossed the finishing line after 5km but honestly it didn't feel like it because we were not even huffing or puffing or trying to catch our breath.
I heard that the after run party was fantastic with DJs spinning and more partying and there was even fireworks! Too bad we missed it as parenting duties beckons.
Would I do it again next year? Why not, and maybe the next time, we'll bring Sophie along since she's a little rock star herself.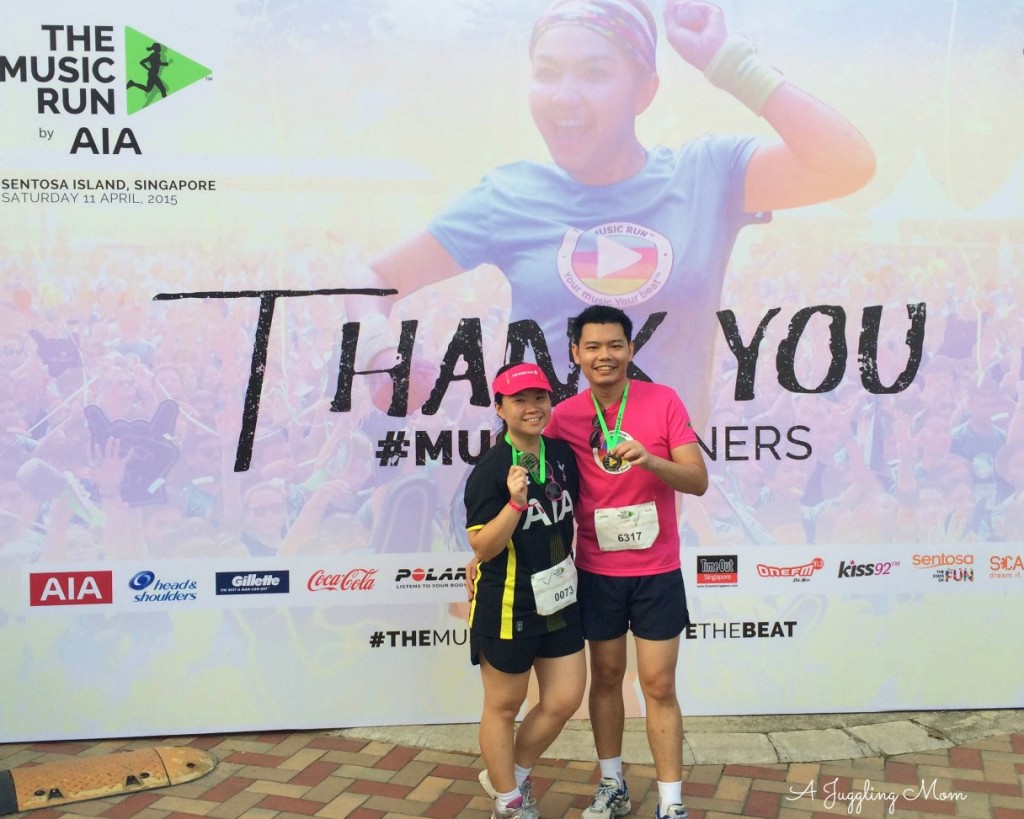 But before that, we'll be taking part in the Cold Storage Kids run coming up next month in May!
It will be Sophie's first race and she's already looking forward to it. Will we see you there too?
Tagged: Sentosa, The Music Run