I can hardly believe that my soon to be six-year-old is going to be whisked off to Primary One next year. Just the thought of the primary one registration come July 2015 in a few more months makes me a little nervous.
I dare say that we've been pretty chillax parents who are not hung up about academics and grades. But when Sophie entered K2 this year, it was a whole different ball game with 汉语拼音功课., journal writing and more homework.
And you know what?
It started to make me panicky and now I get worried when she can't write her words in a neat line or read the words that I assume she knows or remember her spelling. She didn't have to hear some of the words I said to her in disappointment but I said them anyway, hoping that she'll wisen up. But boy have I forgotten that maybe she's just not ready for all this wave of changes as well.
Knowing how we needed to take a breather, we decided to do something that we still have the luxury of doing before she goes to Primary One- Ponteng School! (Ponteng a colloquial term to skip school)
We headed to Universal Studios Singapore for the fourth time since we won tickets and managed to snag a good deal from a friend.
Surprised to see that the long-running Monster Rock show at the Pantages have been replaced to a more family friendly musical, "When I Grow Up" by the cast of Sesame Street".  The young kids will enjoy the songs and interaction with the well-loved characters as they move around the audience during the show.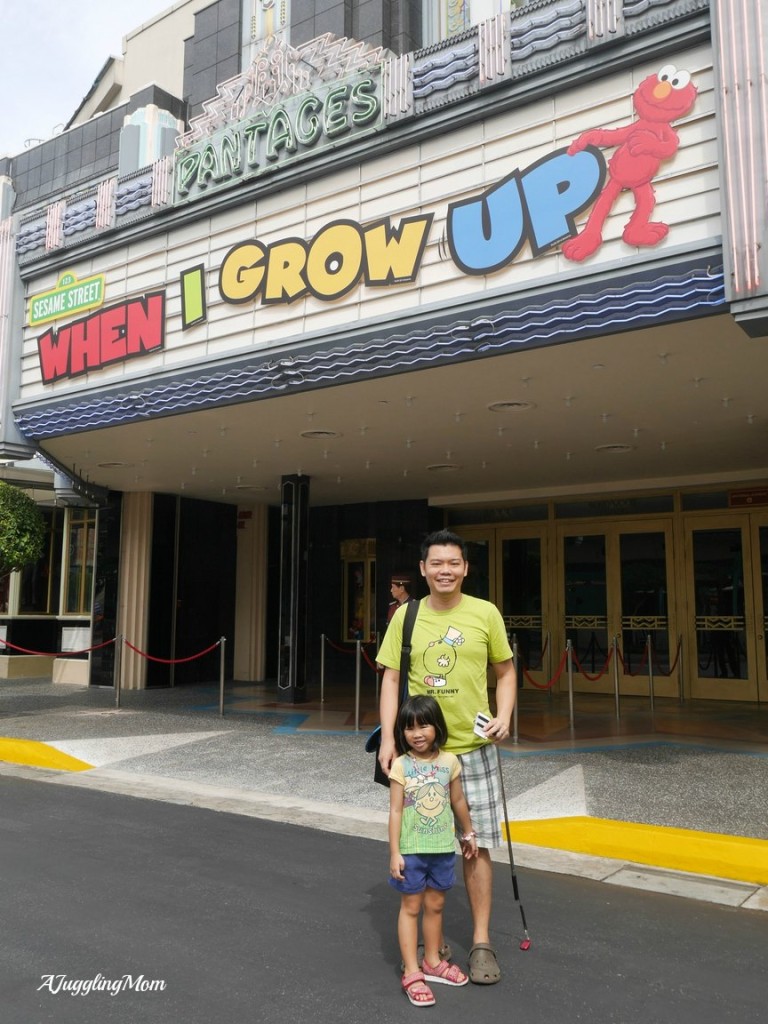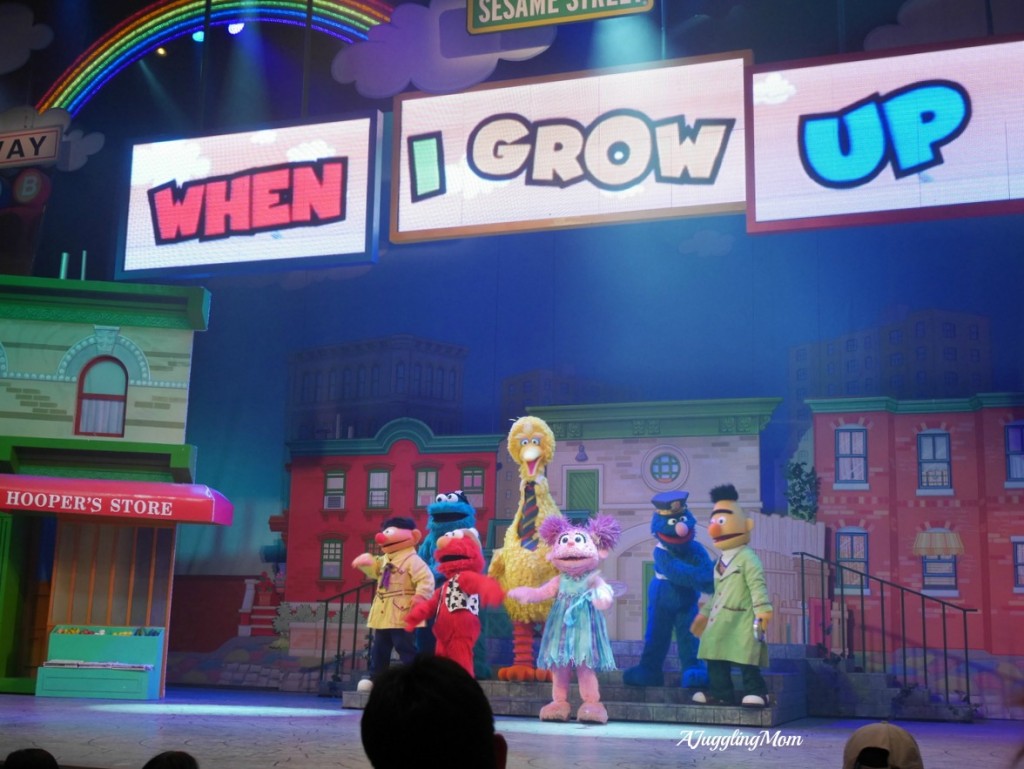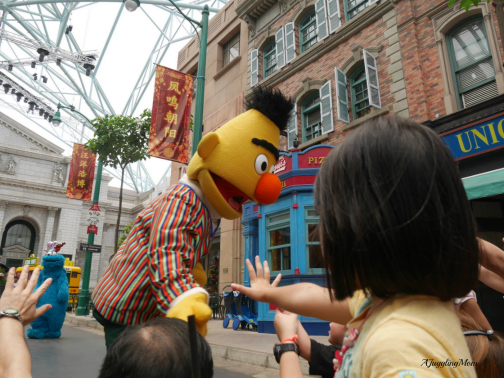 Coming to Universal Studios on a Monday meant that there was less of a crowd, shorter waiting time. But it also meant that there were very few characters. This time, we only managed to catch Woody Woodpecker and the Sesame Street characters, Cookie Monster, Oscar and Bert for photos.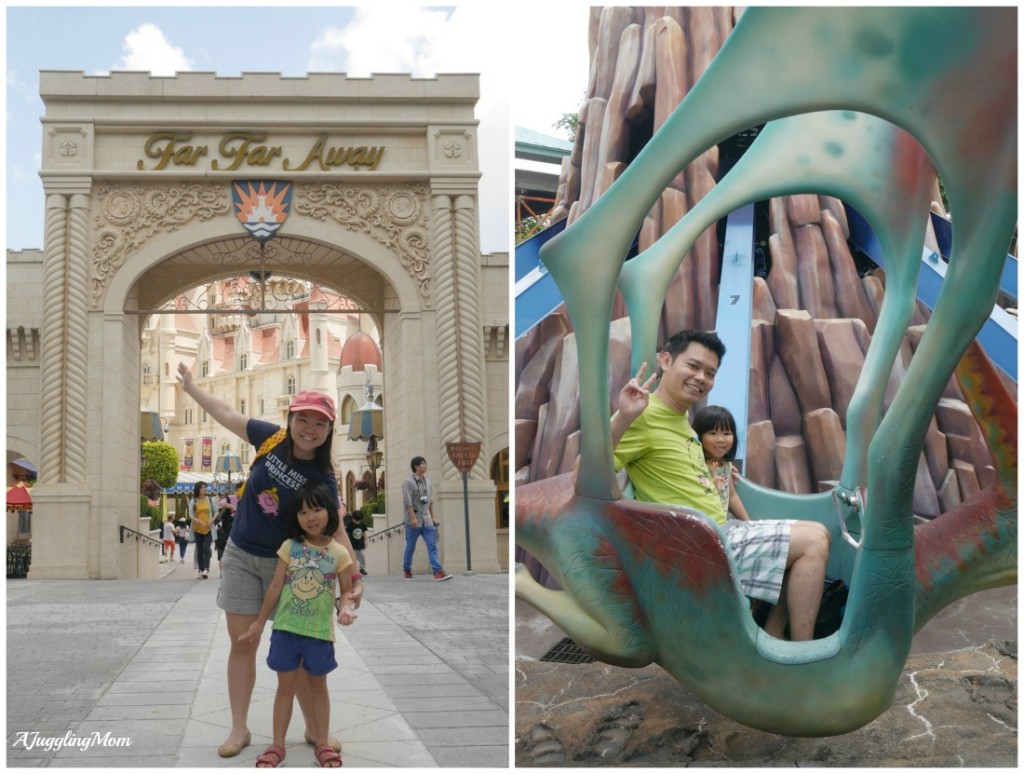 The Battlestar Galactica was being tested and we heard that they will be re-opening in June along with a new Puss in Boots roller coaster!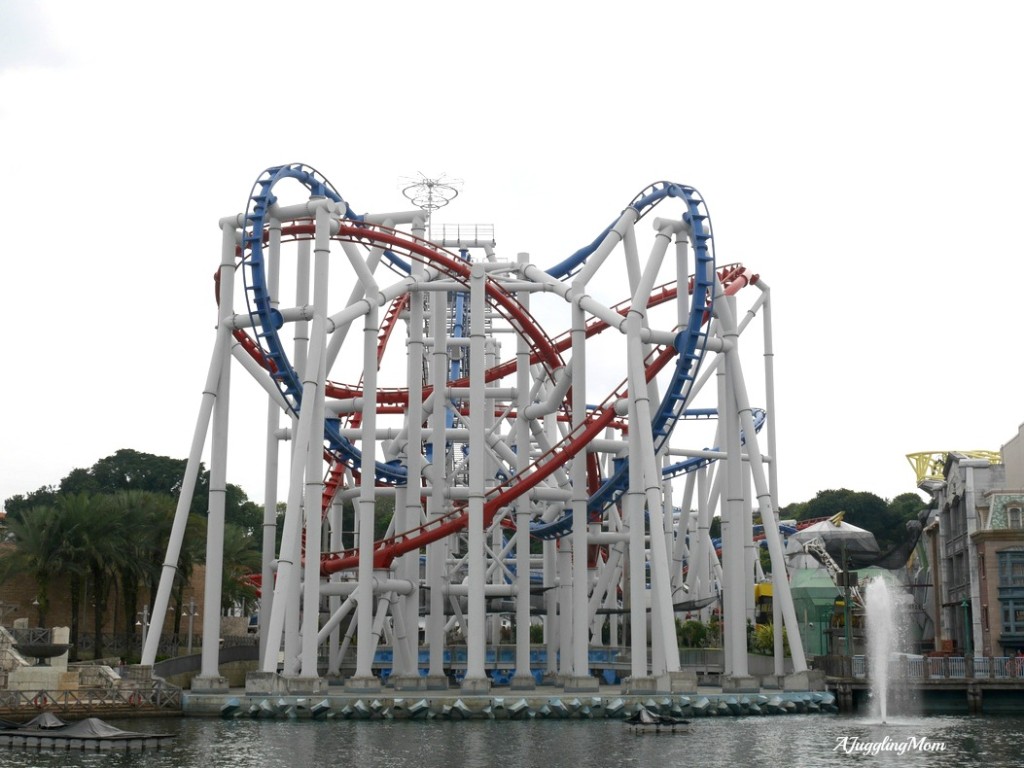 Speaking of roller coasters, you overcame your fears and conquered your first roller coaster ride! And you even mustered enough courage to go on it TWICE!
"The roller coaster is not fun, it's scary and I screamed so LOUD!"– Sophie, five-years-old
Thank you for always being a good sport and giving me your most drama faces when you are asked to pose for me. I hope you don't hate me when you're older or stop allowing me to take photos of you.
Besides don't you agree that these photos have so much more character with your priceless expressions.  #DramaLessonsPaidOff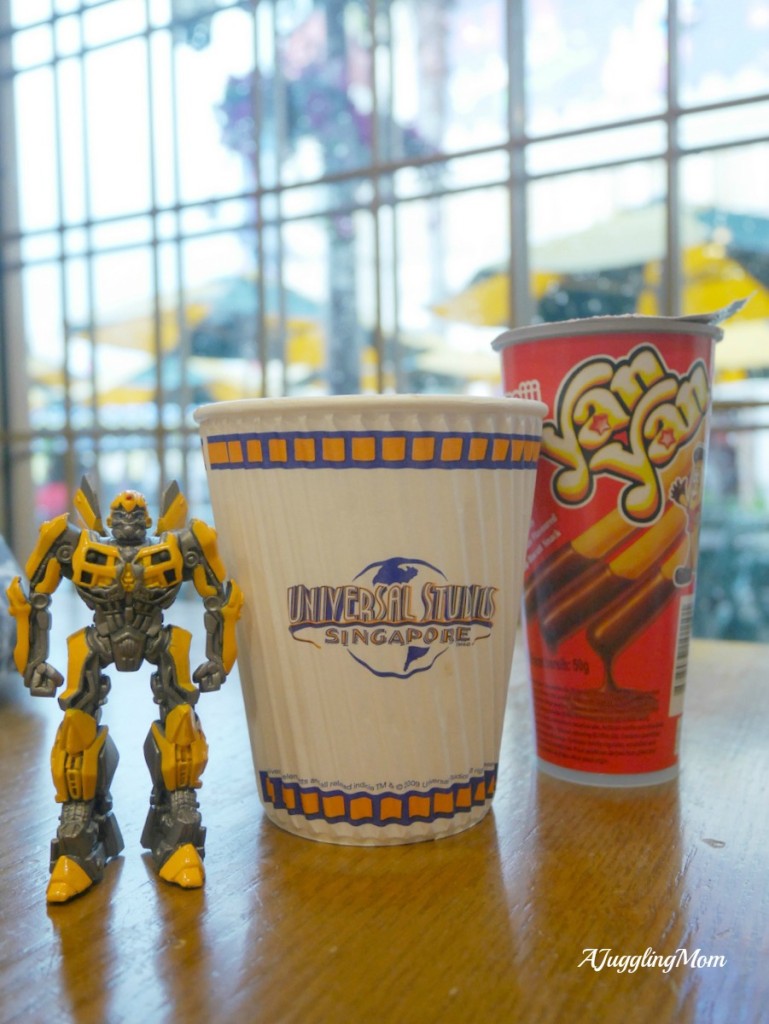 But alas, our day of adventure was unexpectedly cut short when it started to pour… We tried waiting it out but it looked like it was not going to stop.  Too bad, we couldn't go back for a second round of Transformers Ride because the queue would be horrible by now. (PS: You finaly dared to open your eyes for the entire ride and enjoyed the thrilling ride!)
And you know what? Despite having only spent the same evening preparing for your spelling which is on the next day, you came back and told me that you got 7 /7.  Perhaps, this is how you thrive better –  with no pressure, no stress and having parents who believe you have it in you to do well if you try. And my belief is that encouragement always goes a longer way than nagging or putting you down.
I do hope that you and I will always remember this even when you take a big leap to Primary One my dear.
PS: Don't try asking me to allow you to Ponteng school after you enter Primary One. Unless it's for a very very good reason.
Tagged: family friendly, Resorts World Sentosa, RWS, Sentosa, Universal Studios Singapore