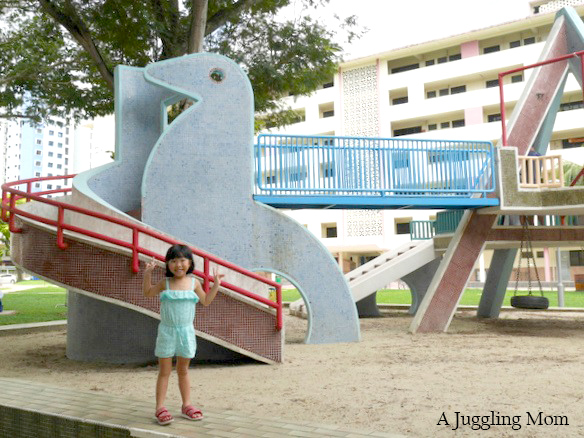 With so much fanfare going on about SG50 to celebrate Singapore's year of Jubilee, this was the opportune moment to showcase a piece of Singapore's history that many of us grew up with, our heritage playgrounds.
For the month of March, a couple of us mums will be taking you island wide as we go in search for some of these beloved but not forgotten old-school playgrounds that hold special memories of our childhood.
First up is the Dove Playground infront of Block 10 Dakota Crescent.
One cannot talk about Dakota Crescent without giving an introduction about one of the oldest public housing estate in Singapore. Here you'll see many low rise flats no more than 17 storeys amidst the low 4 storeys walk-up flats that have been built since 1958.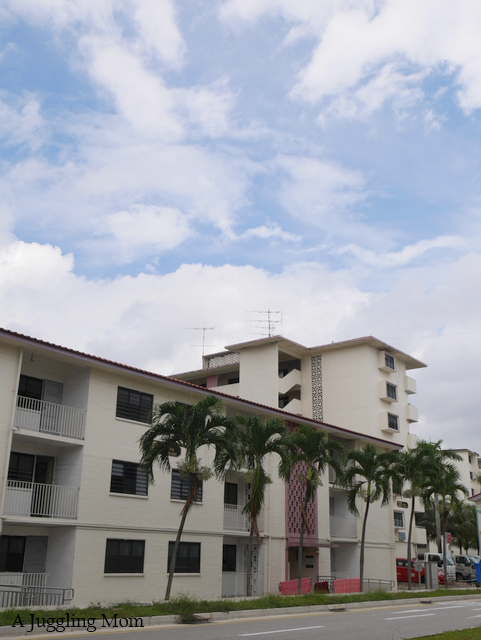 Being in this old estate is quite a surreal feeling where you can't help but feel like you've been plucked from the present and transported back to the 80s.
The Dove Playground is designed by Mr Khor Ean Ghee in 1979, the the same man who designed the other iconic playgrounds in Singapore such as the well-loved Dragon playground in Toa Payoh.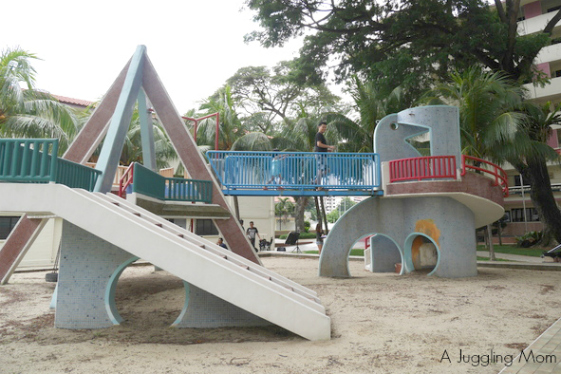 The Dove Playground has a distinctive faded blue tile appearance. And looking at its structure, I presume it was one of the larger playground in its glory days with two structures connected by a bridge. It also has slides (a winding side and two slides), bridge, fireman's pole, even rubber tyre swings set in a sandbox.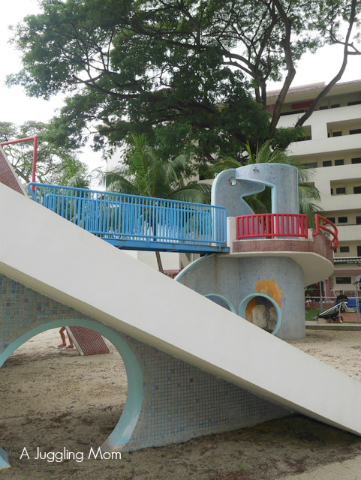 Having been around for the past 35 years, the playground is showing signs of its age. But nevertheless still remains fun for little Sophie as she raced Daddy across the bridge, up the stairs and down the slide.
But the Terrazzo slide proved to be more difficult to slide down compared to the newer playgrounds that she's used to. But no worries as the kids always find other ways to play on the slides like racing down.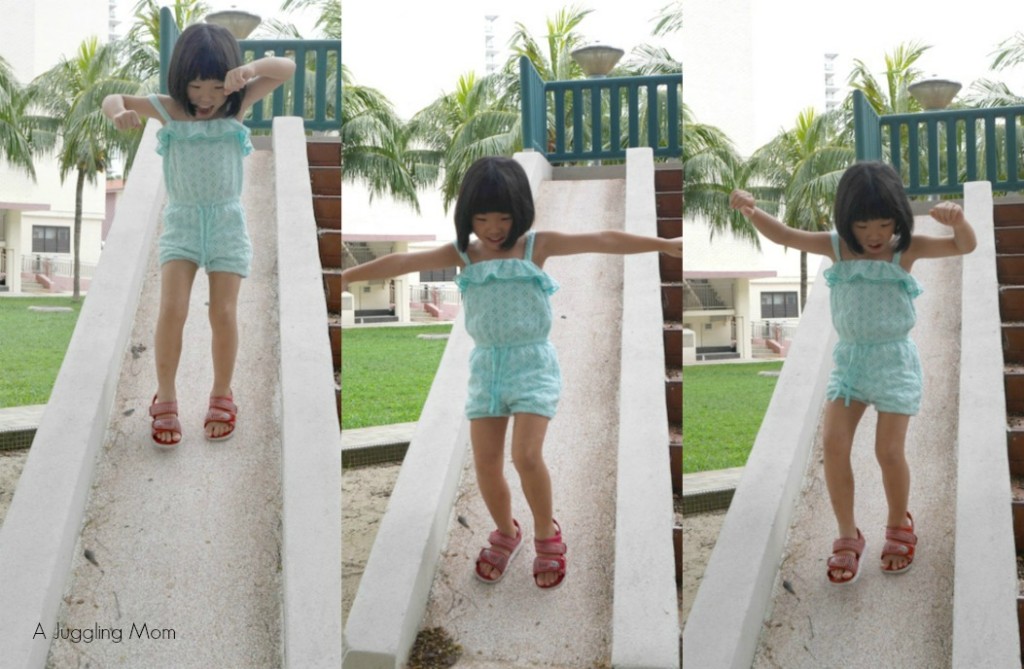 These rubber tyre swings are a sure sign of how long the playground has been around and I remember being so cautious when I used to sit in them as I got my butt stuck in them on a few occasions 😛
Another things that we don't see now are sandboxes or sandpits which have been replaced by rubber mats which I'm sure mums with little kids will appreciate since sandboxes can be bed of bacteria with cat pee, cigarette butts, litter and God knows what else. Plus, imagine if the babies grab a handful of sand into the mouth!!!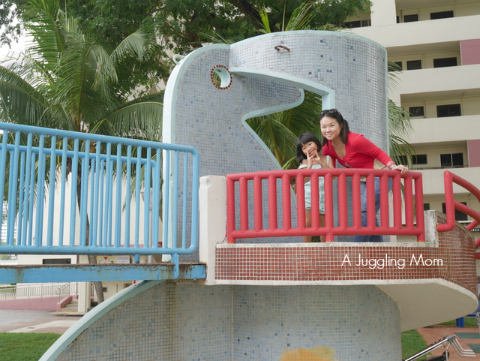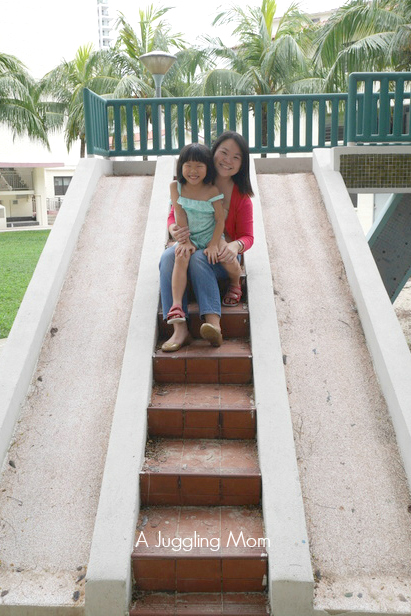 Sadly, this Dove Playground, like many of Singapore's heritage sites, is going down to make way for estate renewal and modernisation by end of 2016.
Hopefully the other iconic playgrounds will still be preserved for us to bring Sophie to play at. And if you're keen to see what they have to offer, do visit these blogs in the next few weeks in March 🙂
Mum in the Making- Dragon Playground at AMK Ave 3, and her amazing Perler creation
Life's Tiny Miracles – Dragon Playground at TPY (Lor 6)
In the Wee Hours- Dragon Playground at AMK Ave 3
Sakura Haruka- Mangosteen Playground (Tampines)
A Pancake Princess- Watermelon Playground
Little Blue Bottle- Sampan at Pasir Ris
Life is in the Small Things- Clock Playground at Bishan
Mum's calling- Dragon playground, Toa Payoh (Blk 28)
Dove Playground
Blk 10 Dakota Crescent
Mountbatten East
Singapore 390010
Tagged: Heritage Playground, Singapore