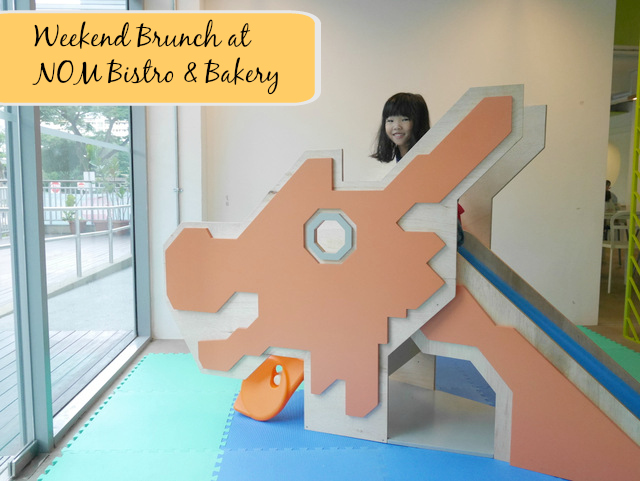 Rejoice because the weekend is upon us. If you're keen to do some café hopping this weekend, here's one of my recent find.
Nestled within MacPherson Community Club is a café that goes by the name of NOM- Bistro & Bakery. And what does NOM mean? Simply,  No Other Meaning.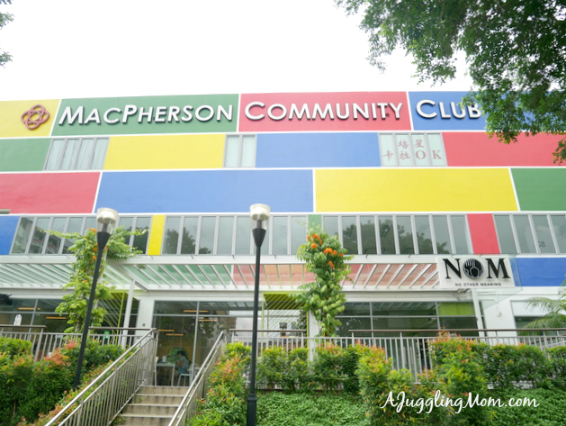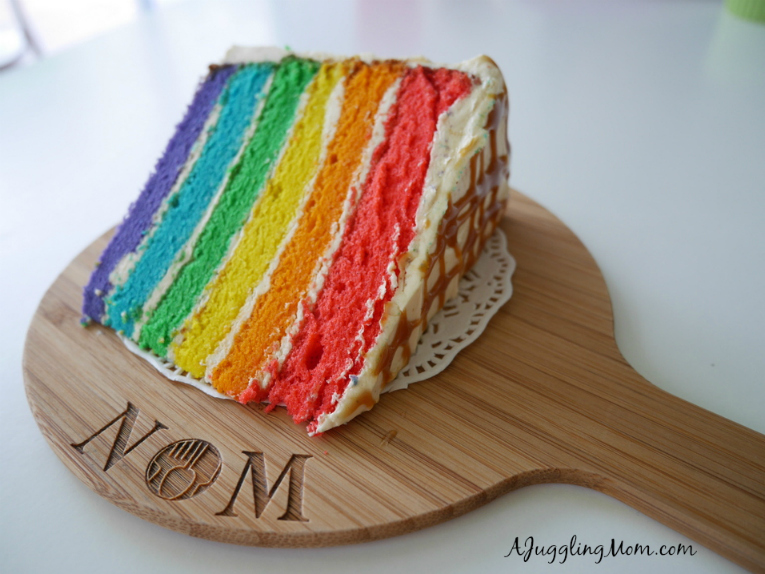 I did some research online and it seems like they were famous for their 6 layered rainbow cake which I was dying to try did try on my second visit and we ordered the salted caramel flavour which was one of their signature flavour but I found a little too sweet for my liking. 

We ordered from their weekend brunch which is available from 11am -3pm. I had the Big Nomster ($13.90), which had scrambled eggs, bacon, cheesy chicken sausage, a slice of toast with a side of salad. The portion was smaller than some other cafes but for this price and quality, it was satisfactory.
Alexis ordered their Fish and Chips (S$14.90) and it was well fried without being too oily.
On a subsequent visit, I had the Big Nomster again and I was serve with a slice of rainbow toast! The colours were too intense and Alexis just stared and asked suspiciously, guess how much colouring they used for that?
Taste wise, it tasted just like normal bread, so no surprises there.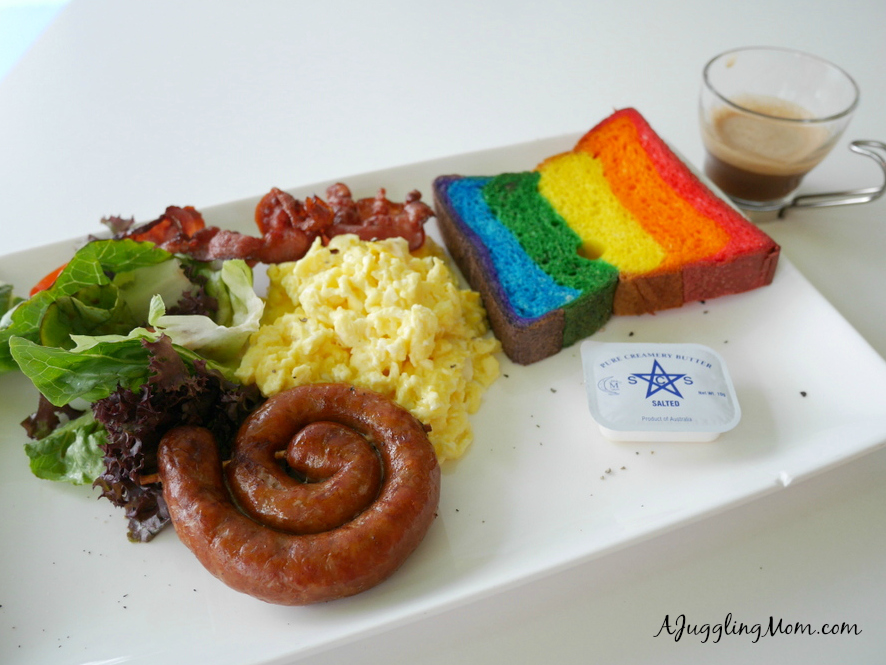 The interior of the café had a minimalist deco and I even noticed that they DIY their lamps. They also have long tables that caters well for big group.
In fact, I was there to check out the feasibility of holding Sophie's birthday party as they take bookings for events and parties. I liked that they also had an outdoor seating area which would be perfect for games. But alas, having the party on National Day would incur a surcharge, which didn't quite justify the additional cost, so that idea got scrapped.
But the thing that caught Sophie's eye was this very familiar sight of the Old School Dragon Playground. The owners wanted to bring back old school fun and had this dragon custom made.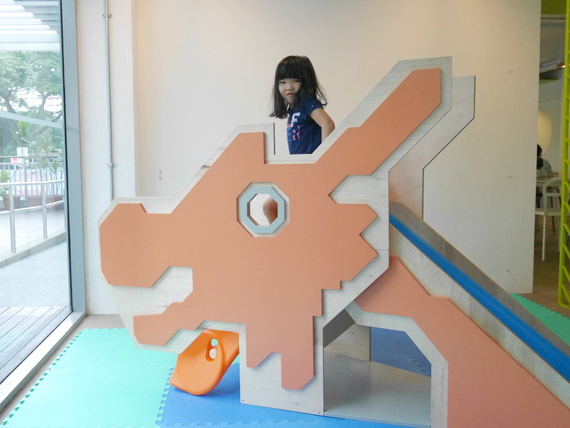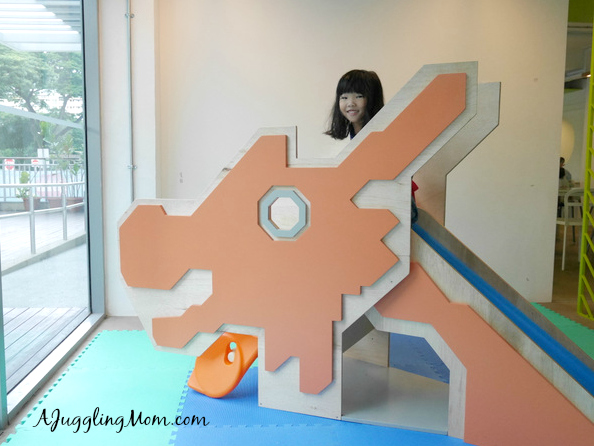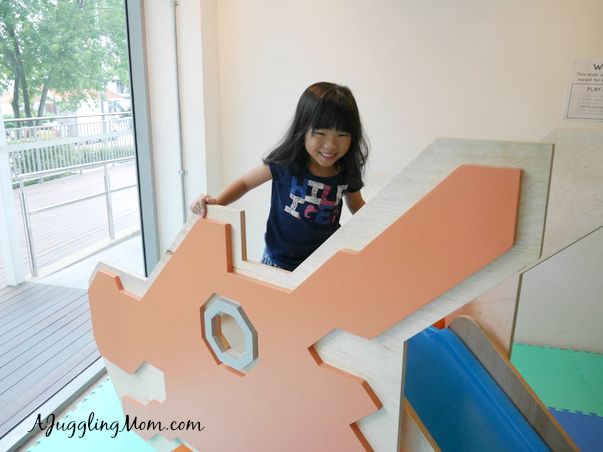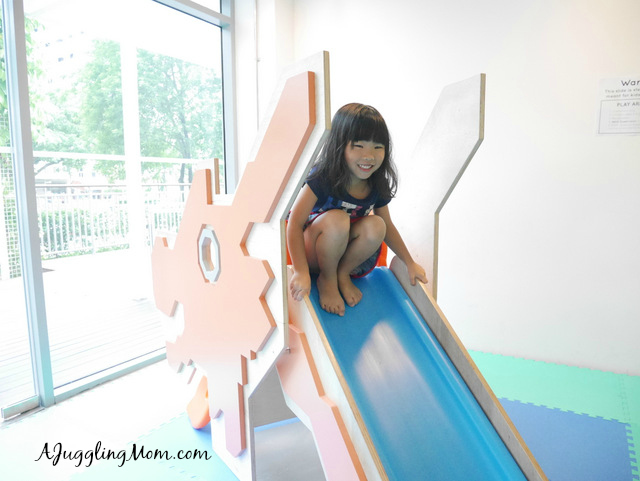 Any cafe with a playground area gets the thumbs up from Sophie! But if you ask me, if they are planning to target young families as a family friendly cafe, I would suggest having other play areas like a mini kitchen or colouring area as one slide is not enough when you have more kids.
But we wandered a little further from the cafe and found this rock wall across the community centre. Not the most challenging rock wall but enough to keep the little ones busy.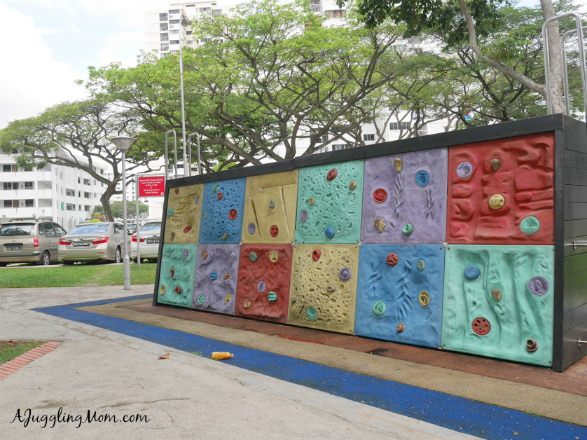 If you're prepared to walk a little, you'll find the mini Dragon Playrgound at Blk 57 Pipit Road, a short 5-7 minutes walk away from Nom Bistro and Bakery. Yes this is the mini version of the iconic Dragon playground that you can find in Toa Payoh or Ang Mo Kio.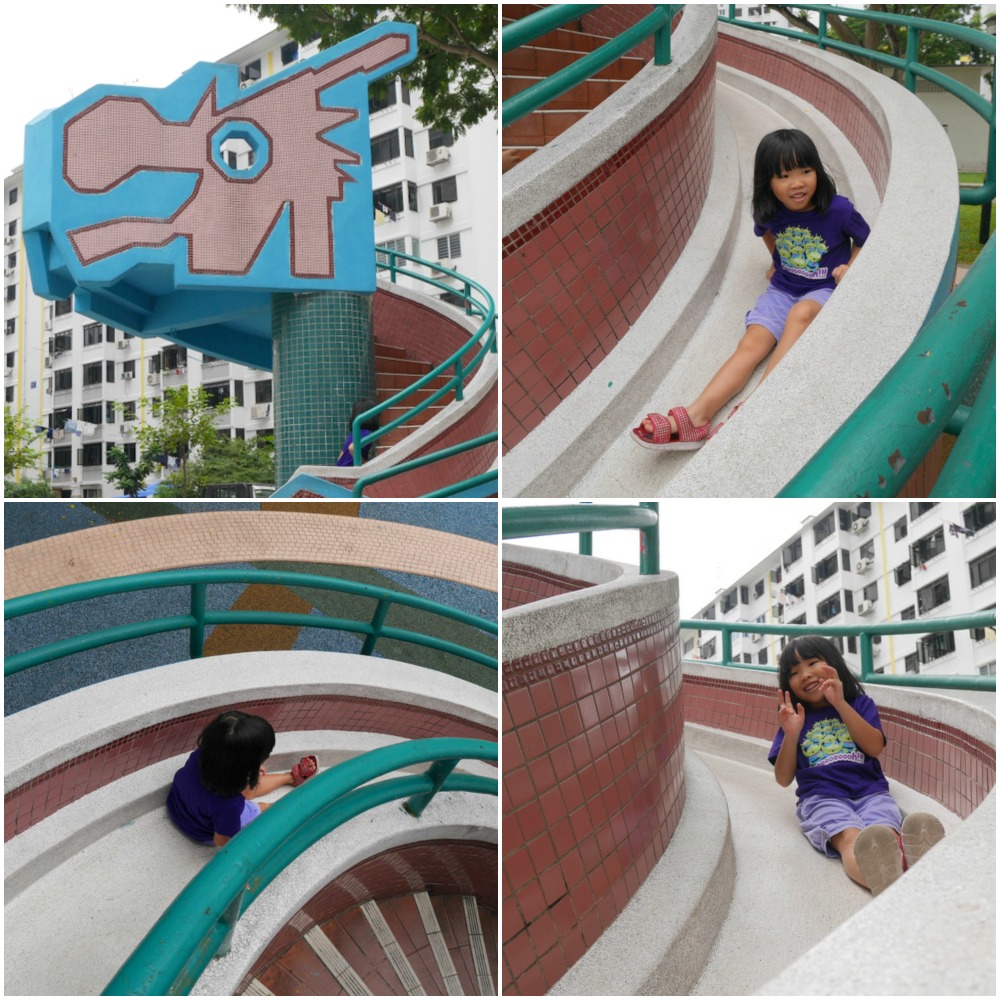 It may be a little small, but it's not certainly not stopping Sophie from having fun.
If you want to visit the other heritage playgrounds before they are gone, you better do so soon as we heard that the Dakota Crescent one is going to be demolished to make way for new development by the end of 2015.
NOM Bistro & Bakery – No Other Meaning
Macpherson Community Club Level 1
400 Paya Lebar Way Singapore 379131
Tel: 67473839
Open daily: 11:00 am – 11:00 pm
NOM Facebook Page 
Updated in May 2015
Tagged: brunch, cafe, family friendly