*Media Invite
Singapore's largest gourmet food festival, Savour is back! If you're a foodie then you don't want to miss this as  the event returns with an exciting line-up of culinary adventures seeking to thrill and tantalise the senses of foodies here and around the region. I was invite for a sneak preview of what's going to be show cased and it sure looks promising.
Just like last year, Savour will be conducting master classes, workshops and demonstrations giving participants lots of hands-on experience. This was certainly a highlight for me since most media events leaves you with products, and this will be me taking home a culinary experience.
To kick off the evening, I was presented with a Nespresso Roman Espresso Martini. Now who would have guess what a great combination it turned out to be? This was just one of the gourmet coffee concoctions that you can look forward to at Nespresso Coffee Atelier sessions and coffee mixology masterclasses.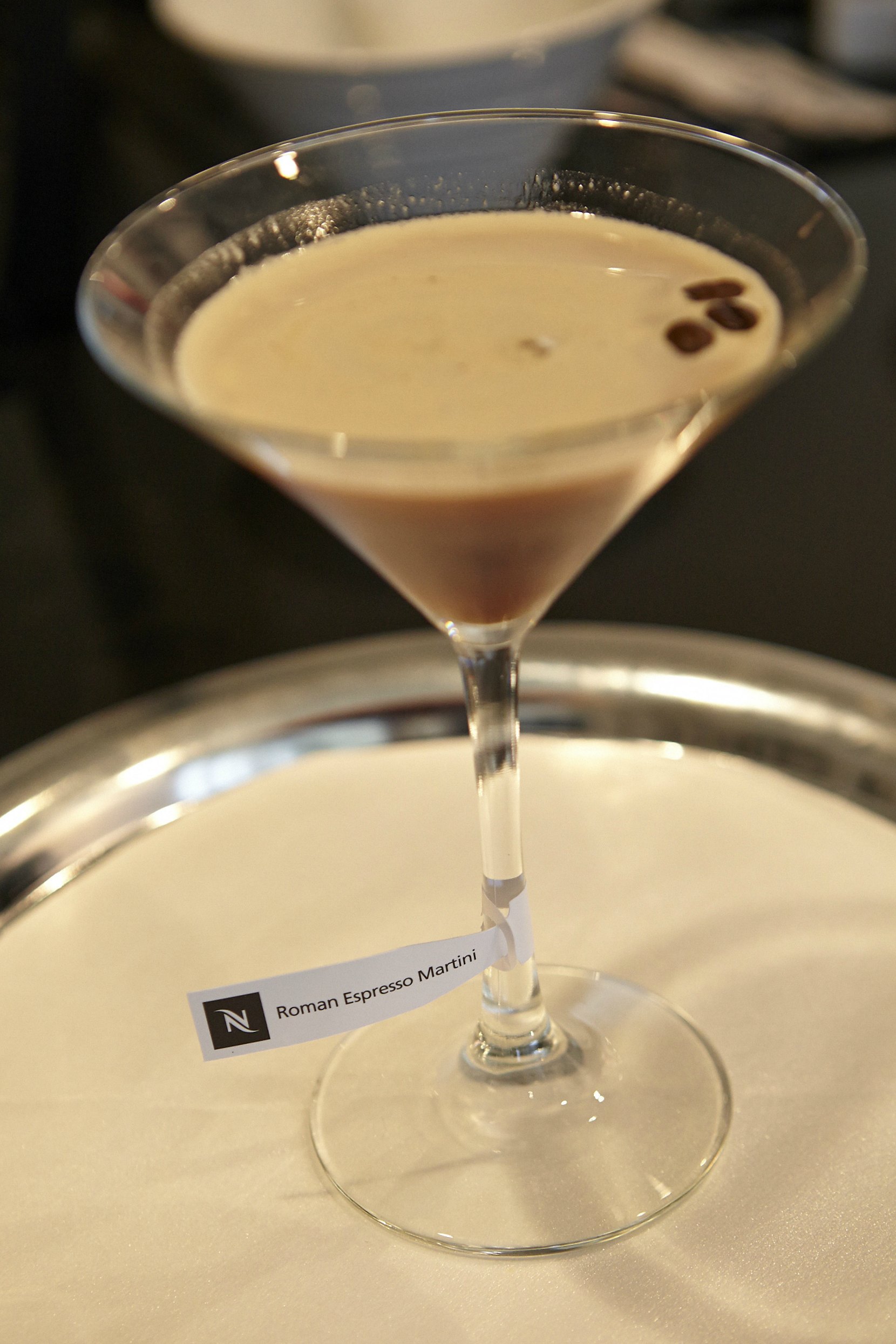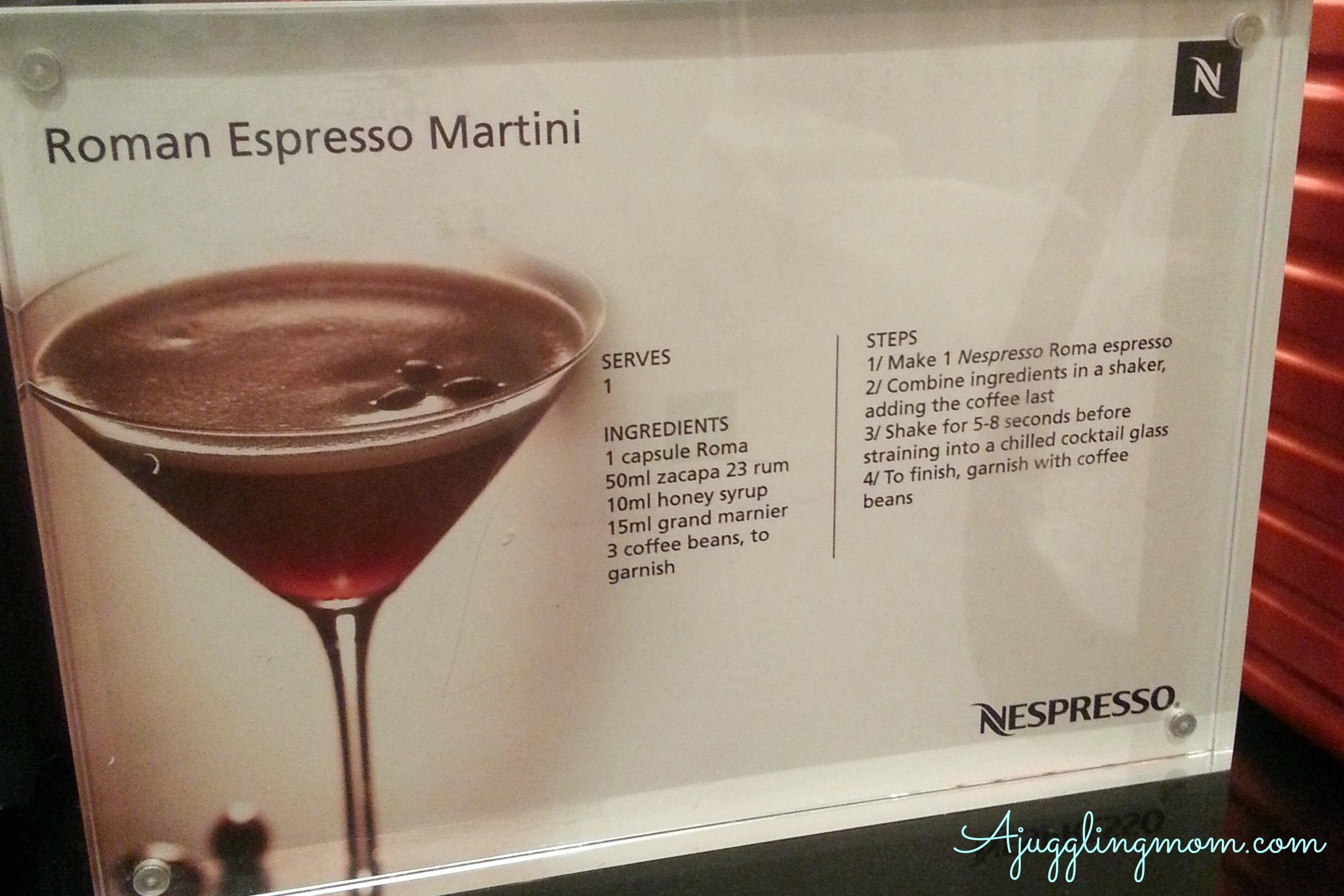 Recipe for Nespresso Roman Espresso Martini
And for our hands-on session, I learnt to make a Tiramisu where the sponge cake was dipped in, you guessed it, Nespresso coffee. And you know what, it really wasn't that hard especially when you've got a chef giving you step by step instructions . After topping it off with dark chocolate beans my Tiramisu is completed!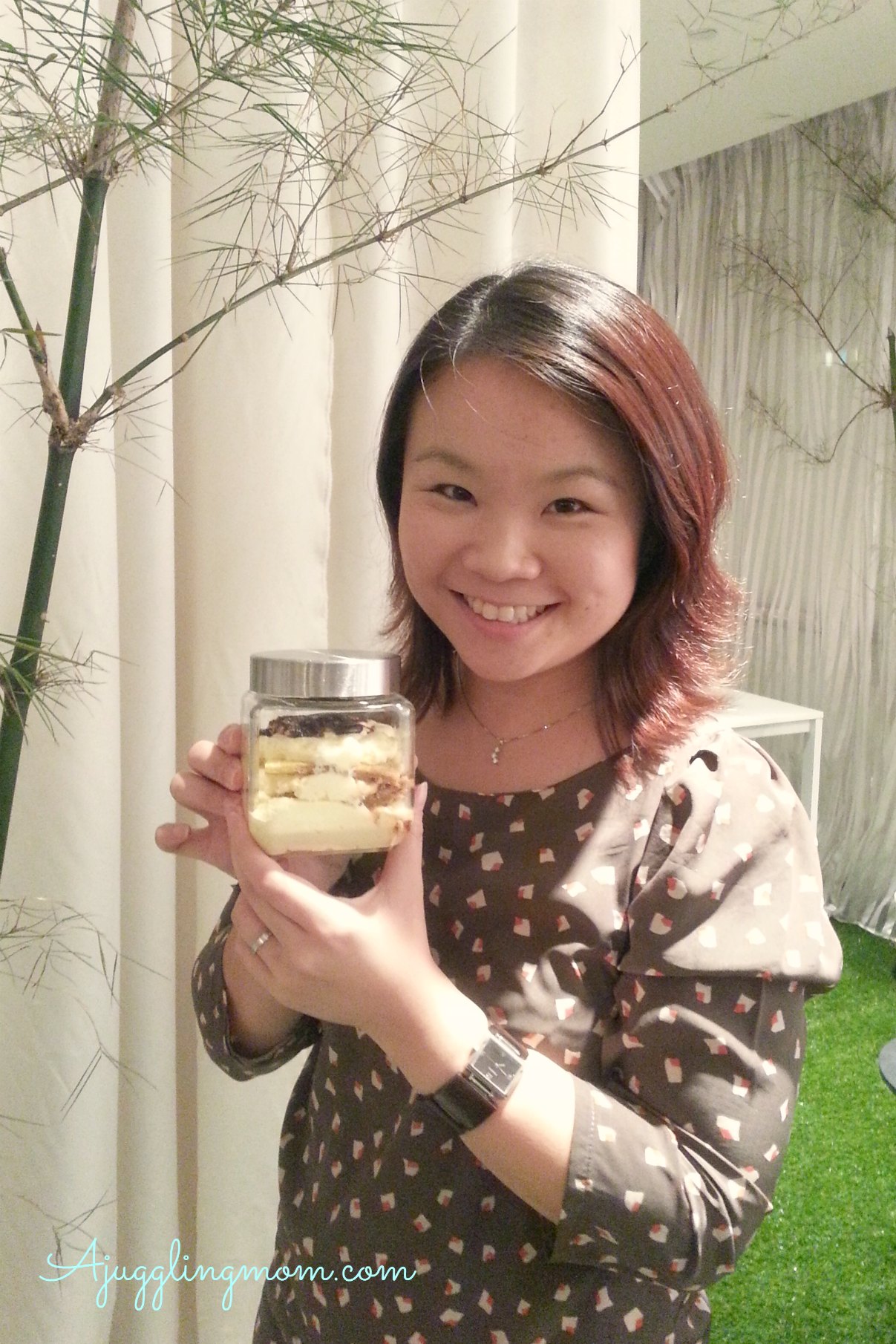 I spotted this poster but the station was closed for the evening. This might have have been really interesting for me as a mom, and yes with a daughter named Sophie 🙂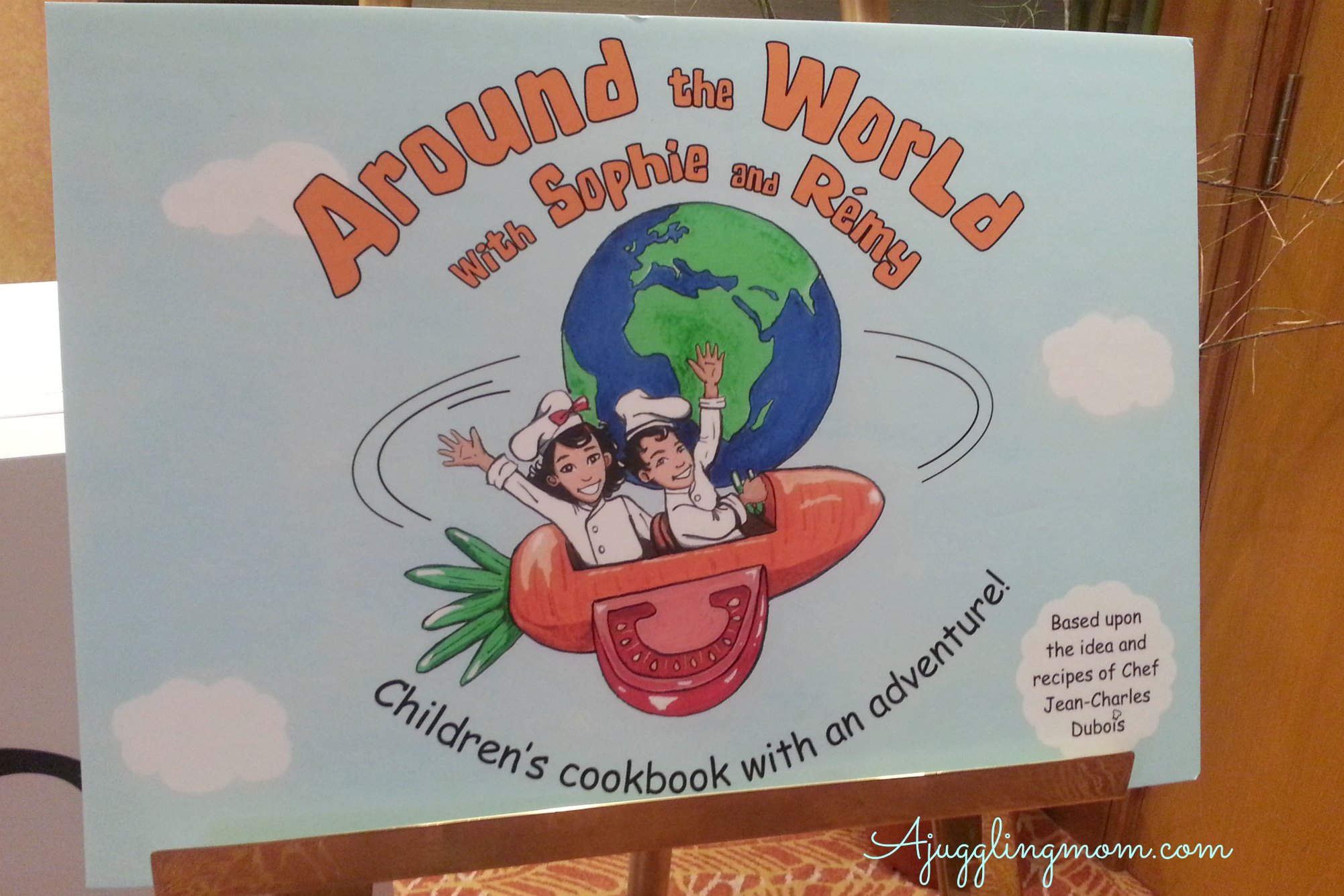 The next station was Mikuni Japanese Restaurant where Chef Moon shared not just one but three of his creatives dishes. I was in for a treat!
The first dish I had was a chawamushi (steamed egg) topped with sukiyaki foam in an opened egg shell.  I know it's probably hard to imagine but it tasted so delicious. Chef Moon shared that this idea was conceptualised by combining two all time favorite egg dishes into one. And of course serving it up in an egg shell was just pure genius  Goes to show how ingenious he is in understanding the balance of taste that complements one another.
The next dish was just as innovative as we were served yellowtail sashimi from a sealed tin can! And when opened, this was what was revealed. Needless to say, it was another yummlicious surprise.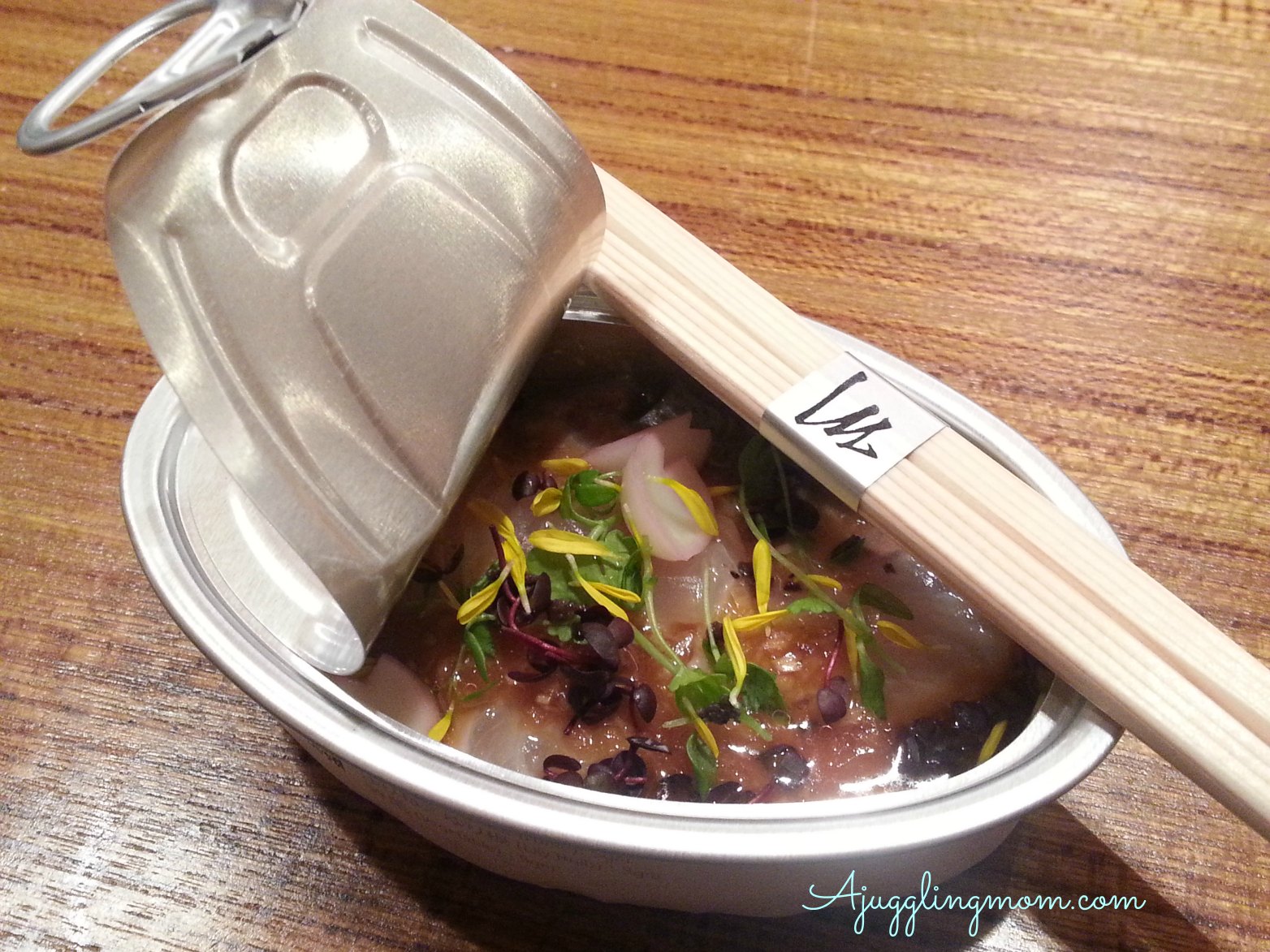 And the final dish, I savored the most lips smacking baked pork belly! The richess of the taste was attributed to the natural flavouring from the seaweed that was was used to wrap and marinate it in. I should have snapped pictures of the food but as you can tell that was secondary priority so that I could enjoy every morsel of this dish.
Moving on, I was introduced to Soda Stream, a machine that allows you to turn water into carbonated soda within seconds right in the comfort of your own home!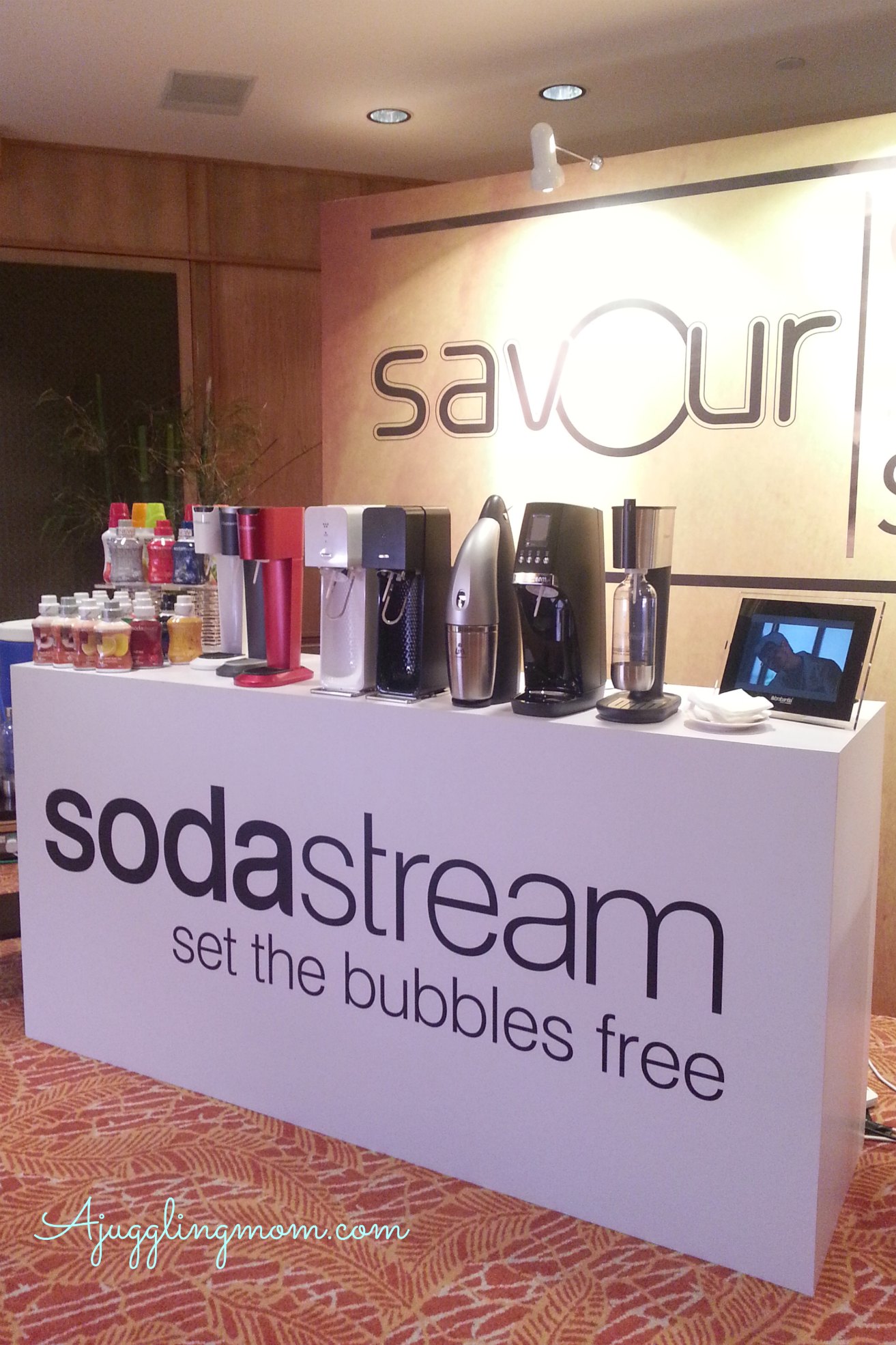 Although they've only entered the Singapore market recently, Soda Stream has a long history and they are really popular in the UK and US. And if you wondering about the taste, I can tell you that it taste great if not better than regular soda because it uses sugar or sucrose and not high fructose corn syrup. Plus they've got a wide range of flavors to choose from including root beer and cola.
As a mom, this is a healthier option for kids since there is no artificial ingredients.
You have to watch the demonstration on youtube to see what the fuss is about.
And speaking about innovation, another gadget that I was introduced was the Shake & Bake from Original Kaiser that is brought in by Phoon Huat that will make baking a breeze.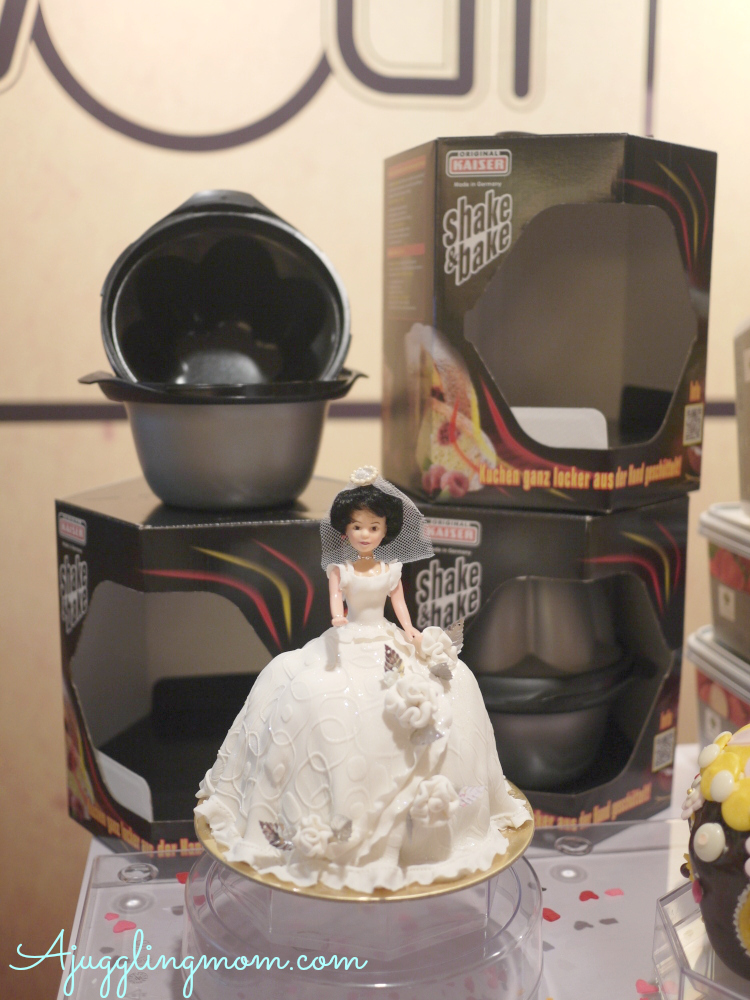 Now when I bake, what I don't look forward to is the number of bowls and tools I have to wash. With the Shake & Bake all you have to do is to pour your cake mix into the mixing bowl which also acts like a cake pan, lock it, shake for 10 seconds and place it into your oven to bake!
And because the surface is made of a high-quality non-stick coating, your cake comes out clean and neat in a flash. Now this is one baking equipment that I want in my kitchen.
For those of you who appreciate your fine wine, you'll definitely enjoy blending sessions where you'll come up with your personalised wine to suit your taste buds to a tee by Equatorial Wines. We were also spoilt for choice as we tasted different types of cheese from Jasons and learnt more about the different types of cheese, their orgins and this gave me a greater appreciation of where my food comes from and the passion behind it.
Savour 2013 will be held at the F1 Pit Building and Paddock grounds from 11 to 14 April 2013. Tickets are available via SISTIC with the latest schedules and itineraries available at www.savour.sg.
Tagged: events, Savour 2013, Singapore