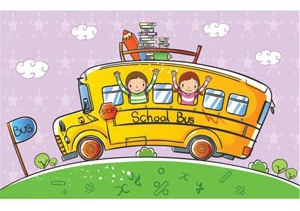 Like all Singaporeans parents, we had to go through our rite of of passage for my daughter's formal education with the Primary one registration. For us, we opted a more secure route under Phase 2B with the parent volunteer scheme. Confused about the various phases for Primary One? Read here for the complete low down.
While some friends thought we were being too kiasu since we live within 1km of the school of our choice, we didn't want to take any chances. We did our maths and according to last year's statistics from Kiasu Parents, there were applicants who had to ballot within 1km last year at Phase 2B! It was a risk we were not willing to take since we were not keen for Sophie to attend our alma mater since they were both far away.

Diary of a PV Mum
So in the year that Sophie turned four, we signed up to be Parent Volunteers somewhere in July. If this is something you're considering, do call up the school to find out when they start the selection as some do it as early as January. For grassroots, you have to start in January in the year your child in four-years-old.
It's not uncommon that the schools will require you to send in a CV of yourself, stating the areas that you'll be able to contribute towards. Since my background is in the finance sector where I'm doing marketing, I even offered to give workshops on financial literacy and how to use social media among the other areas that I could render my services in. We have heard of schools that conduct interviews of their PV applicants and I joked with hubby it's as if we're applying for a job.
The school took a while to get back on our applications to be PV and I was worried that we were given the boot. But later, we found out that it's because they wanted to give the PVs a good chance when it comes to registration, so they cut off their selection at 2km. A wise choice I'll say if they're didn't want parents to end up disappointed.
Parent Volunteer duties
So what did we do as PVs?
Whenever the school needed parents to help in concerts, events, etc, they'll send out a mass email and it's all on a first come, first serve basis.
Alexis and myself have helped out at events such as chaperoning the students during visits to the Old Folks Home, setting up and mending stalls in a charity bazaar, time recorder for Sports Day, putting on make up for the dancers for Chinese New Year concert as well as our Light Saber welding duty as traffic wardens.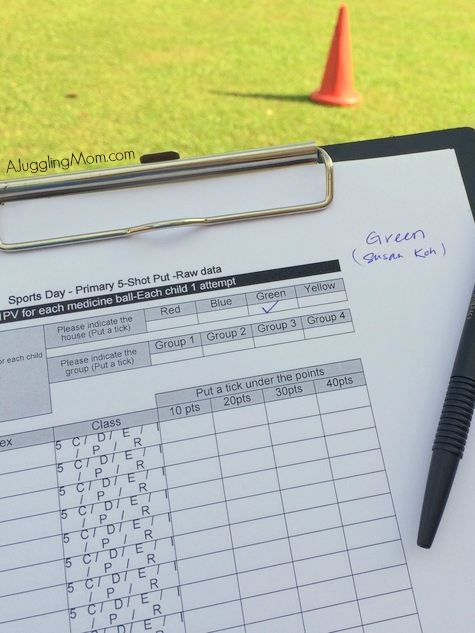 In all, we clocked in 40 hours between Alexis and myself and I am thankful that through these opportunities, we managed to have interactions with the teachers, students as well as other parents to learn more about the school, it's environment, culture and values.
These experiences made us feel assured that it is going to provide Sophie with the much needed push to appreciate her Chinese roots as well as values.
You may want to check with the school on the number of hours required as a PV because it can vary from 30 hours to 80 hours! I don't know how working parents can clock in that many hours, so if the school you're applying to has such demands, you'll have to be prepared to apply for leave.
Primary One Registration
When it was finally our turn to register Sophie in the third week of July, we were a bundle of nerves! The process was pretty smooth as we just had to fill in an application form without too much waiting.
I took the opportunity to introduce the school to Sophie and pointed out the classroom and canteen to her. She was so surprised to see a lift on the compound since daddy has been prepping her that she needs to carry her school bag and climb the stairs when she gets to primary school.
After Day One, we checked the stats and the numbers looked favorable. But we didn't want to count our eggs before they hatched and waited patiently for the results on Day Two.
Finally at 5:30pm on the second day, I  called up the school under the pressure from my other friends who were posting about heir successful application on FB and Praise the Lord, Sophie got in without balloting! I was so happy that I texted my family and friends to share the good news!
And of course, we headed out for dinner to celebrate too 🙂
The whole Primary One registration has been such a nerve wreaking experience but thankfully we didn't have to go to the extend of shifting places like what some parents did to secure a better chance.
Today's going to be the last phase for those registering under phase 2C and I wish you all the best! May you be successful in all your applications with no balloting required.
Preparing for Primary One
Do hit me with your best tips on how to prepare my girl for Primary One. I know there'll be lots of things that we need to make adjustments in including waking up before 7am 😛
For now the next thing on the agenda is to plan a family holiday that's during the off peak season since we wouldn't have the luxury to do that next year!
Tagged: primary school, school