After spending 2 and a half days in the lovely Holiday Inn Resort Mai Khao, we headed to a more happening part of Phuket – Patong. Patong is Phuket's most famous and popular strecth of beach where its pulsating nightlife attracts tourists every evening for a slice of it's electrifying atmosphere.
Coming from Mai Khao to Patong, the cab journey took slightly less than an hour. So, if you're coming from the airport, it will take you about 30-45 minutes to get to Holiday Inn Resort Phuket which is right at the heart of Patong.
The resort consists of two distinctive wings,the contemporary designed Main Wing that is catered for families with its family friendly rooms and facilities and the Busakorn Wing which blends traditional Thai design with modern design elements in spacious rooms and villas for couples seeking a more intimate resort experience.
We stayed in the Deluxe Pool View Room in the Main Wing and was pleasantly surprised by how spacious the room was. Not only was there a king size bed, there was also a plush sofa and a table in the room that was decorated in a soothing shade of blue. From the balcony, it overlooked the swimming pool as well as Patong Beach which was just across the road.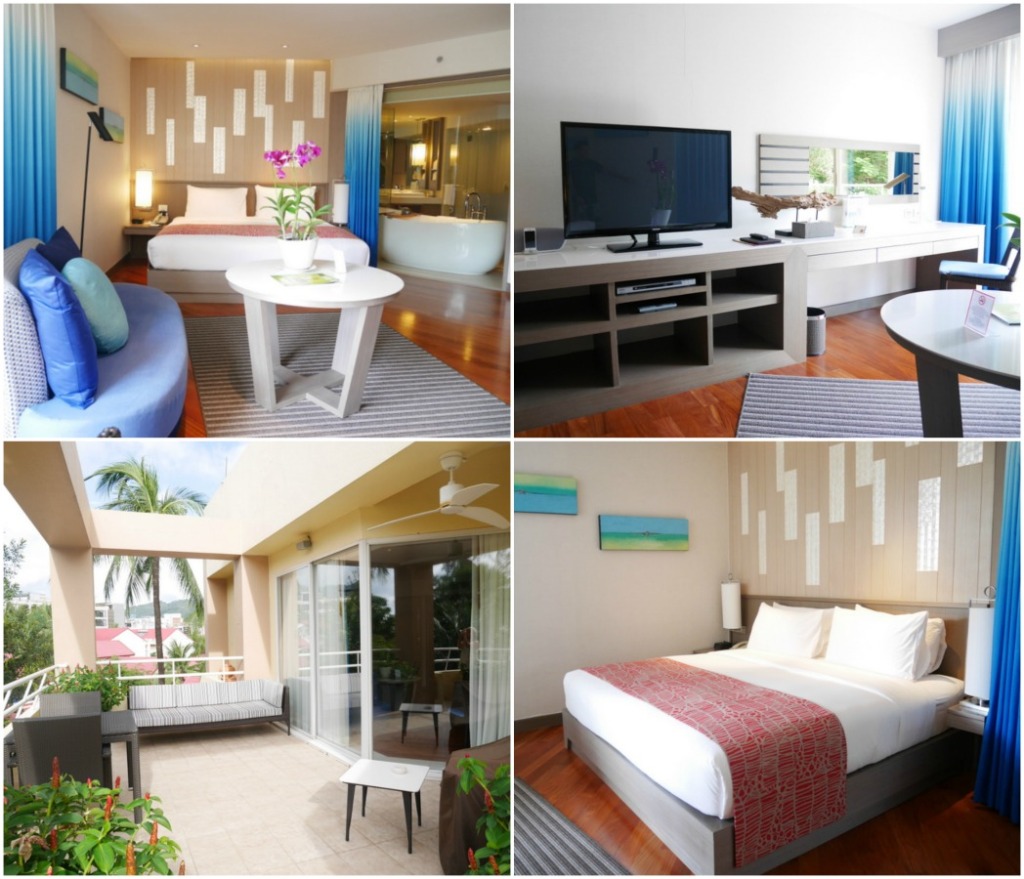 The bathroom was also one of the biggest I've seen in a hotel, where there's a separate shower, bathtub, toilet and even a seating area.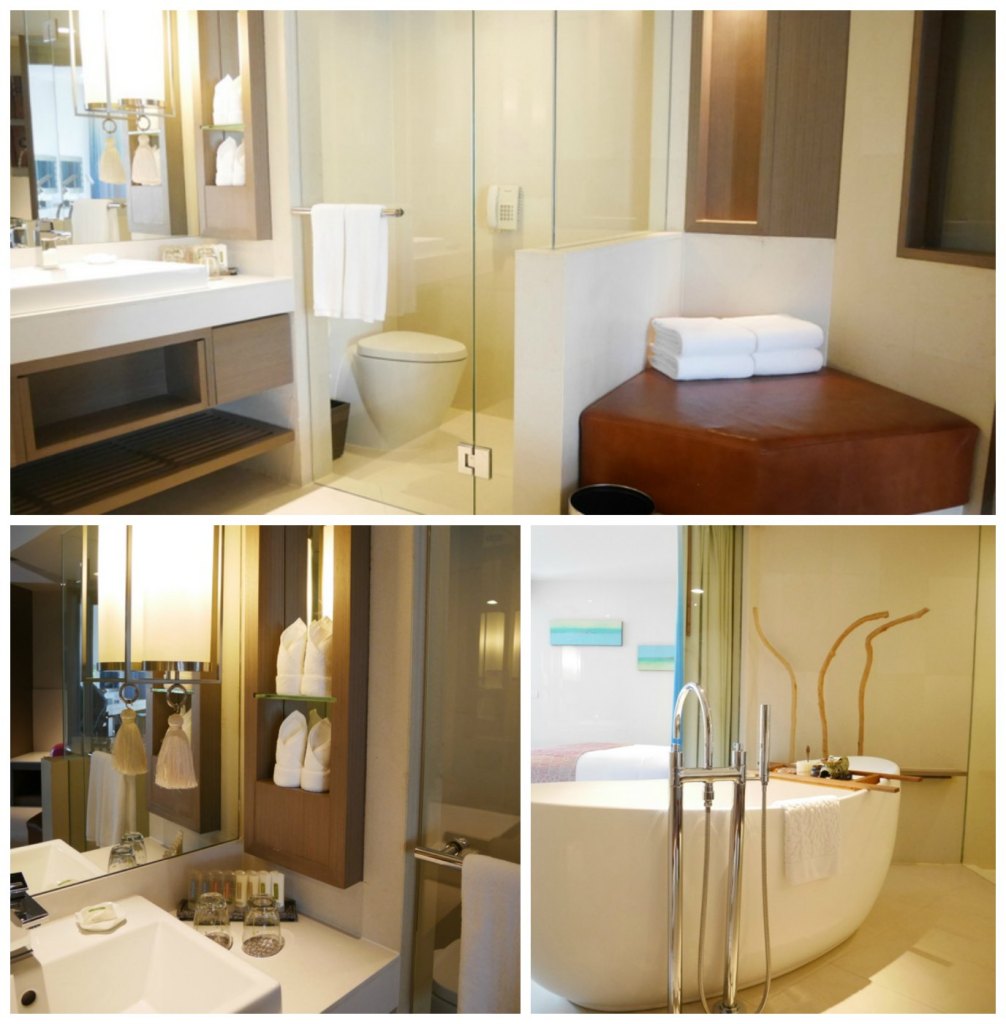 The complimentary minibar is filled daily with soft drinks, waters, breezers, and beers and free internet are provided in the room too.
To cater to families, they've also got Family Suites and Kids Suite where the kids can have their own private area and be entertained while the parents get their own space all within the same room. For the Kids Suite, they even offer different themes like Pirate or Jungle theme with bunk beds, TV and video, toy box and electronic games.
Food and Beverages
Food wise, we had a section of restaurants to dine in. Sea Breeze Café, was where we started our exciting time in Patong with an international breakfast buffet. The selection of food was more than we could ask for and there was something to cater to every taste buds.
Situated just beside the pool with outdoor dining seating made me feel extra relaxed as I enjoyed the warm sunshine while having my meal leisurely.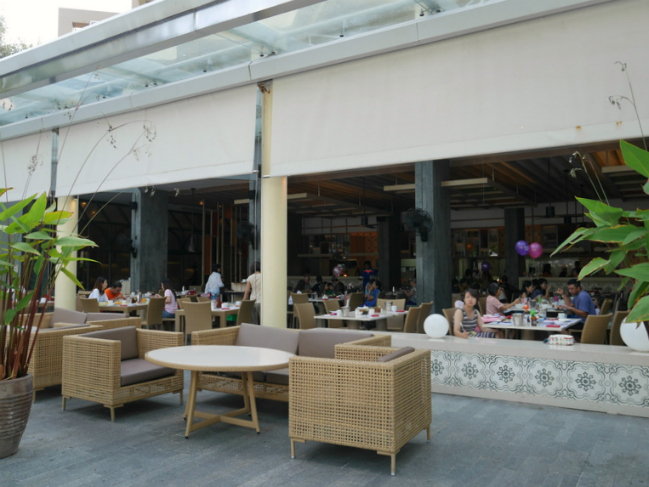 In the evening, we had a seafood buffet and was spoilt for choice as you can tell from the picture above. And the best part, kids are not left out as they get to enjoy their own kids' buffet too.
For lunch, we headed to Terrazzo for traditional Italian cuisine in a casual al fresco dining that was facing the beach. Here the restauant offers pizza, pasta, fresh seafood as well as excellent steak. And there is also a cocktail bar where you can have a drink while enjoying the sights of a happening Phuket.
Besides the dining options at the Main Wing, we also ate at Charm Thai for some authentic local Thai cuisine. Every dish that we had from pineapple fried rice, to green curry and stir fried shrimps and deep fried crab cakes were all heavenly delectable and mouthwatering good.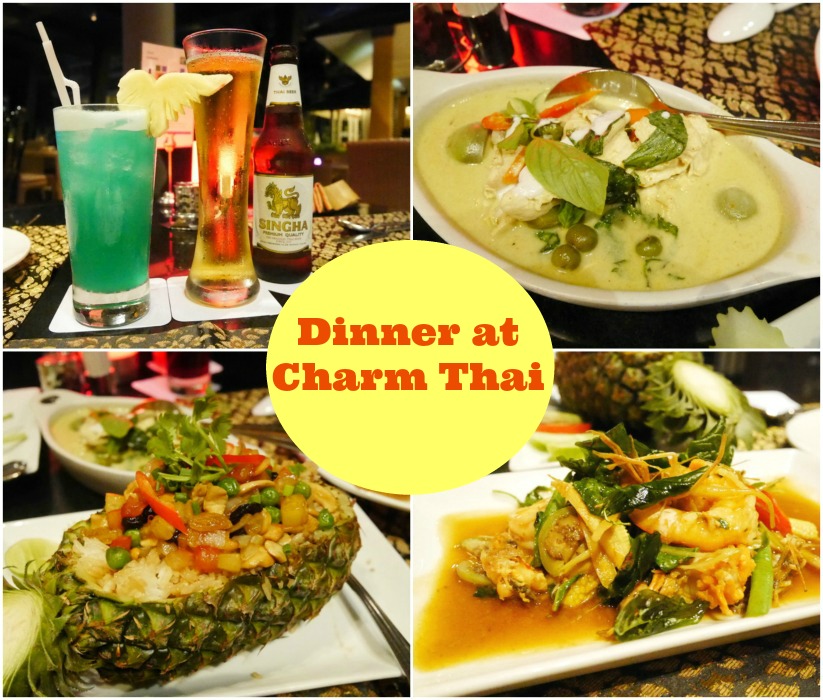 We didn't managed to dine at Sam's Steaks & Grill this time. But from reviews, this was the place to go to for quality steak. Not only is it a local favourite, it is also recommended by tourists alike as Sam's has gained a reputation for excellent steaks and great service.
Facilities and Activities
The first place that Sophie requested for us to check out in the hotel was the Kids Club. Here the Kids Club has an array of toys and activities and kids get to enjoy different activities daily under the supervision of the friendly staff.
And to cater to both toddlers and older kids, they have two separate pools which was a good idea since the older kids tends to get a little rowdy when they get excited playing. Sophie loved the slide in the pool and had a lovely tan after swimming and busking under the sun that afternoon.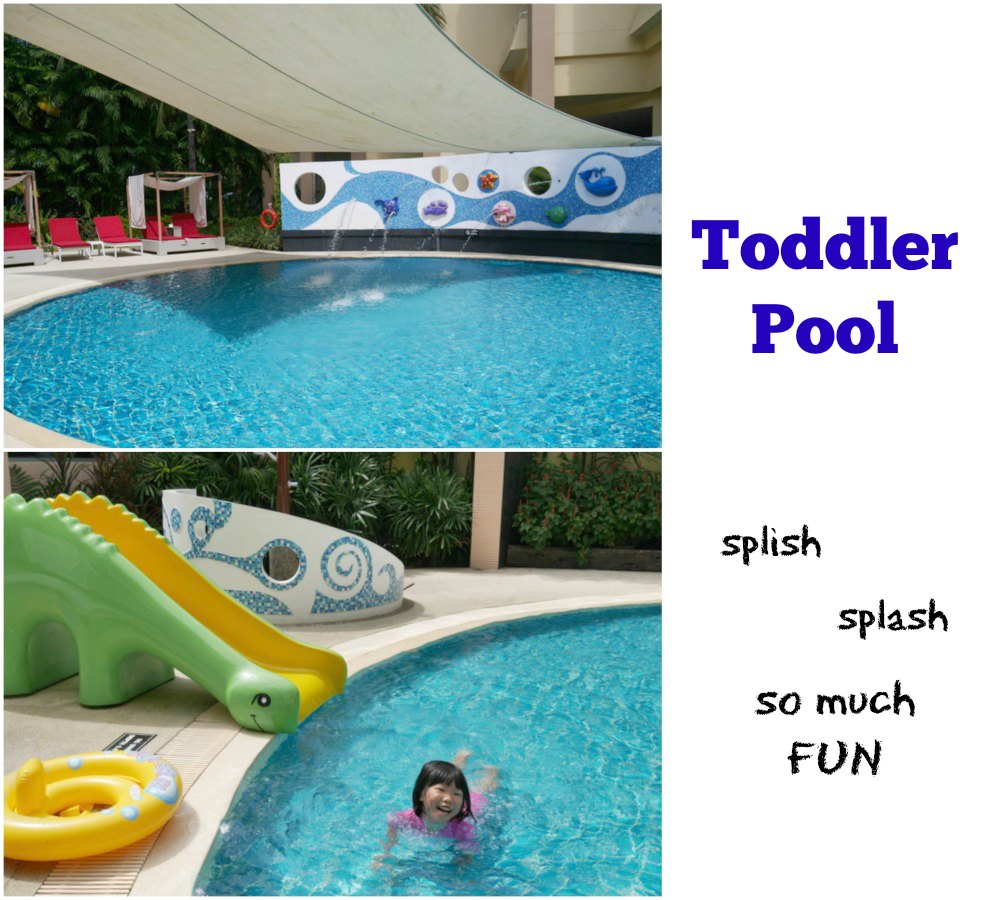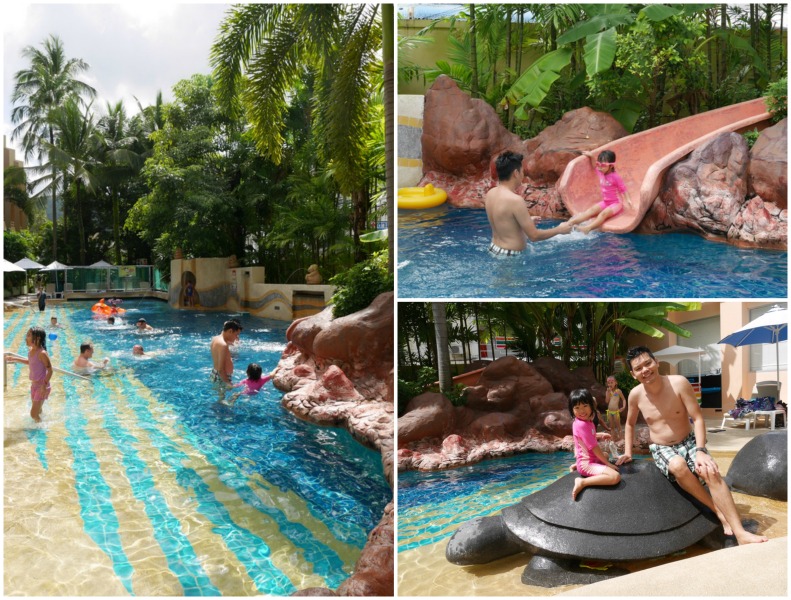 Not wanting to leave the pool, we headed over to the main pool where they continued to swim while I found the best way to relax.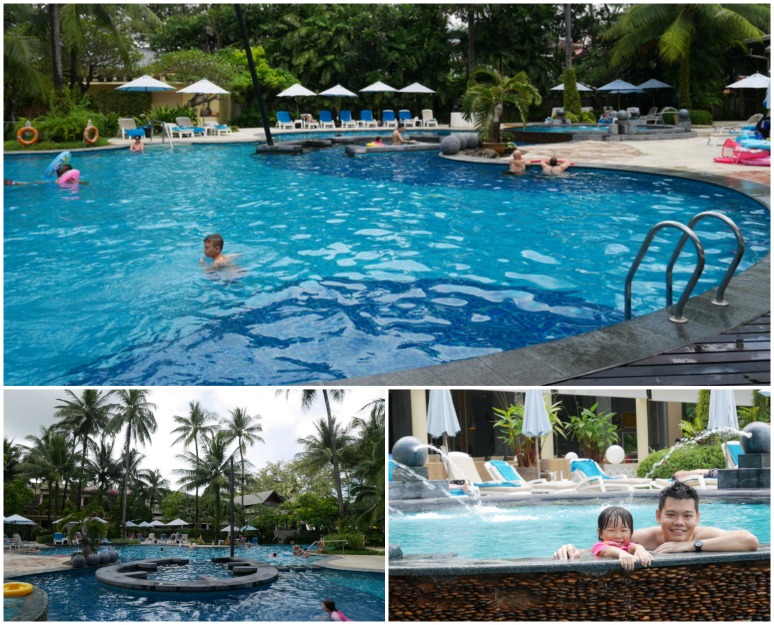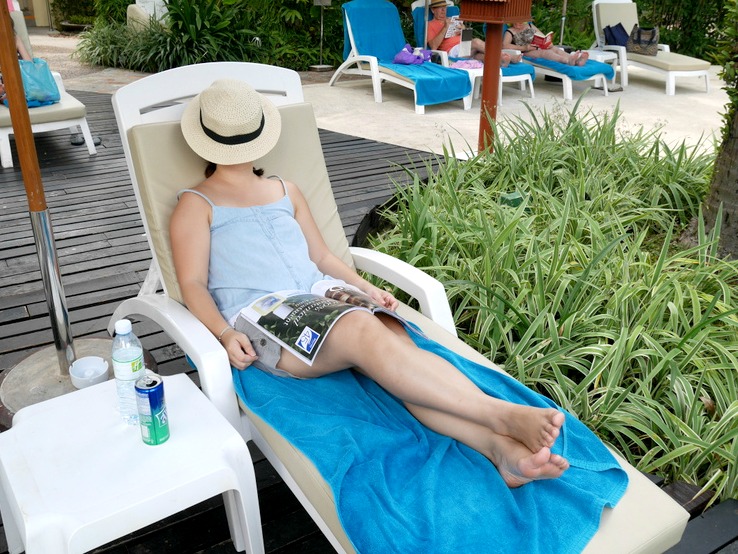 There's also the gym as well as daily activities for guests like batik painting and umbrella painting. On one of the days, we noticed that they even organised a trip to the local orphanage which I though was very meaningful to help the local children.
Holiday Inn Resort has one of the best spa around town called the Tea Tree Spa and on one of the evenings, Sophie joined me for her very first massage. It was a 30 minutes massage for her and I could sense her apprehension as she didn't know what to expect from it.
At the start of the session, she was asked to picked the oil that she liked and she chose one that smells like coca cola according to her. But after the session, she cracked me up when she said, "I thought I choose the oil that smells like coca cola? But now I smell like pandan cake!" I'm glad she managed to just lie there for another half an hour while I had my hour long massage. Pure bliss for both mummy and daughter 🙂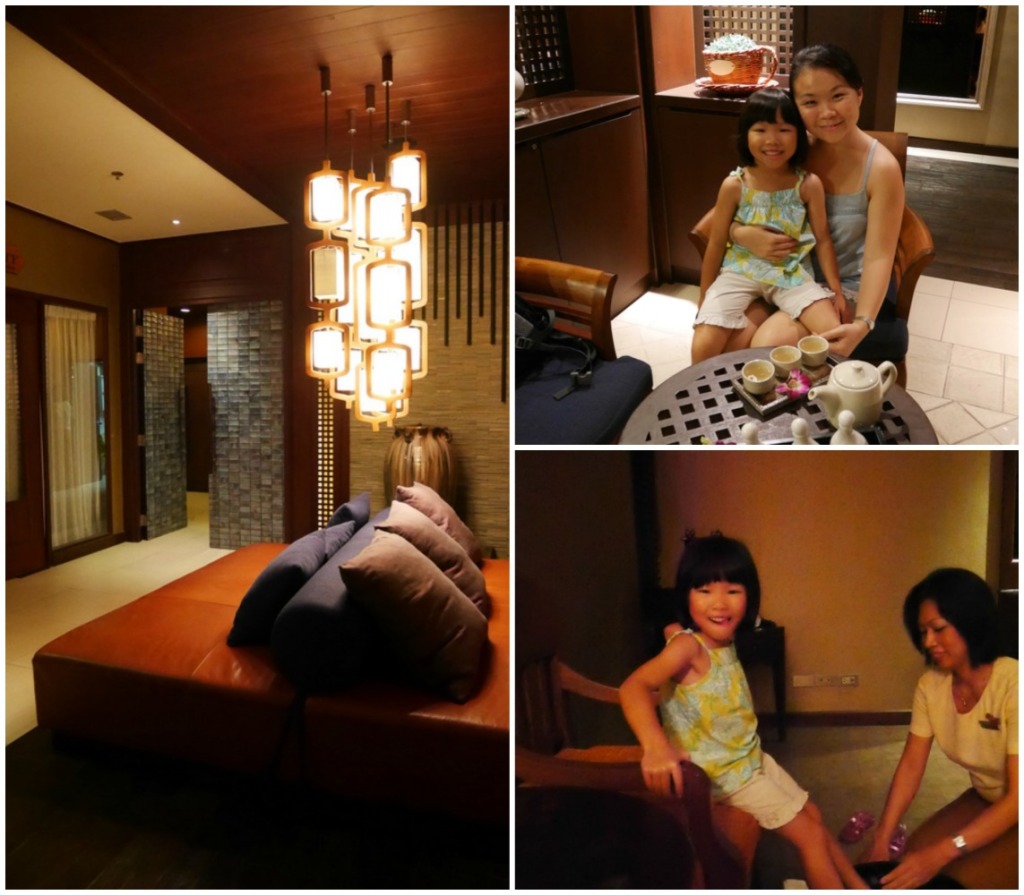 Location
In terms of location, we really liked how convenient and accessible the Holiday Inn Resort was. As I've mentioned the hotel is just across Patong beach where you can try exhilarating beach activities like parasailing, cable skiing and jet skiing. Wanna take things slow and easy, then it's the place to just to soak up the sun, curl your toes in the sand and just watch the waves roll in at sunset.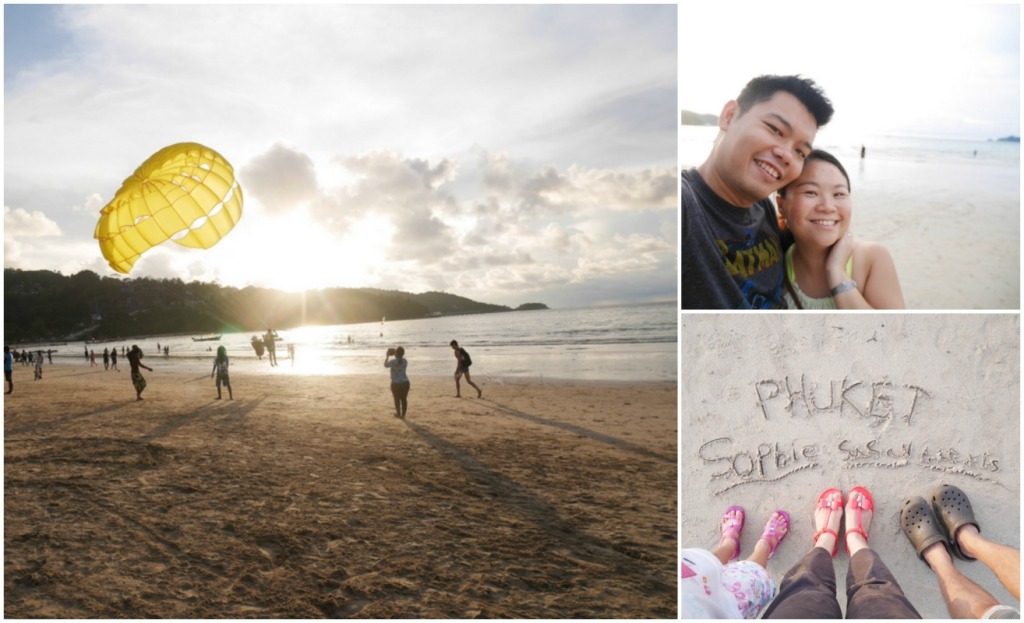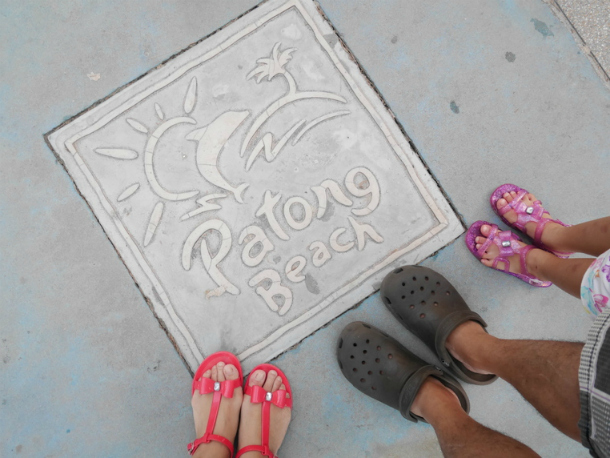 If you're keen for some shopping, it's also very close to shopping areas like OTOP Market which has shops hawkering their wares from garments to traditional handicrafts, accessories, household items as well as bars that came to life in the evenings. Though it opens in the day, we found out that this place is more lively in the evenings as they open till late.
By foot, you can also walk to the Jungceylon Shopping Complex, which is Patong's newest and largest shopping mall where there's Robinson department store and Big C supermarket.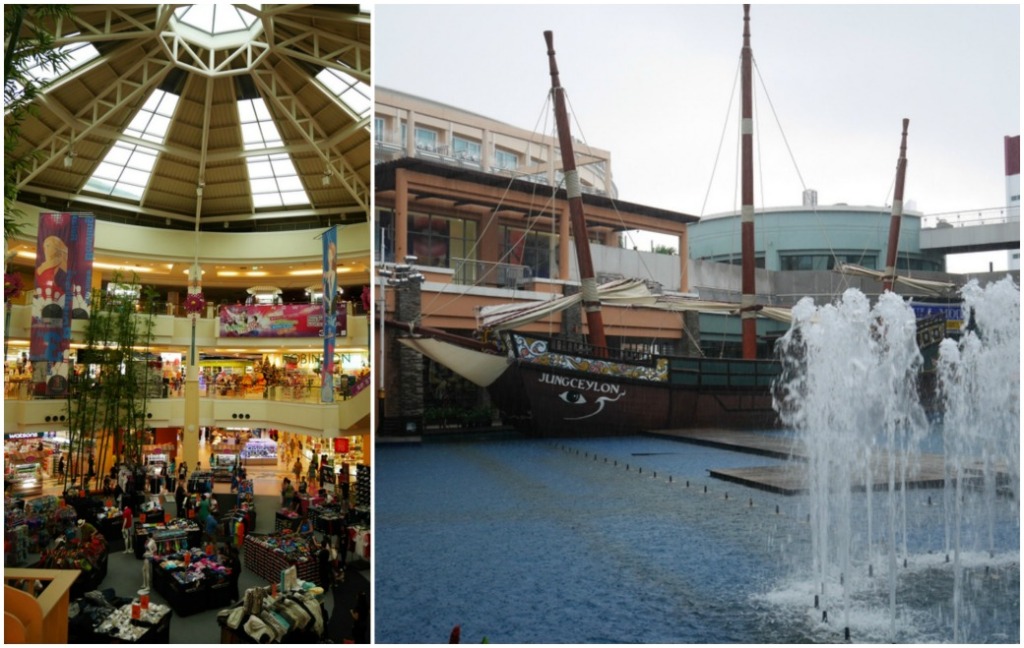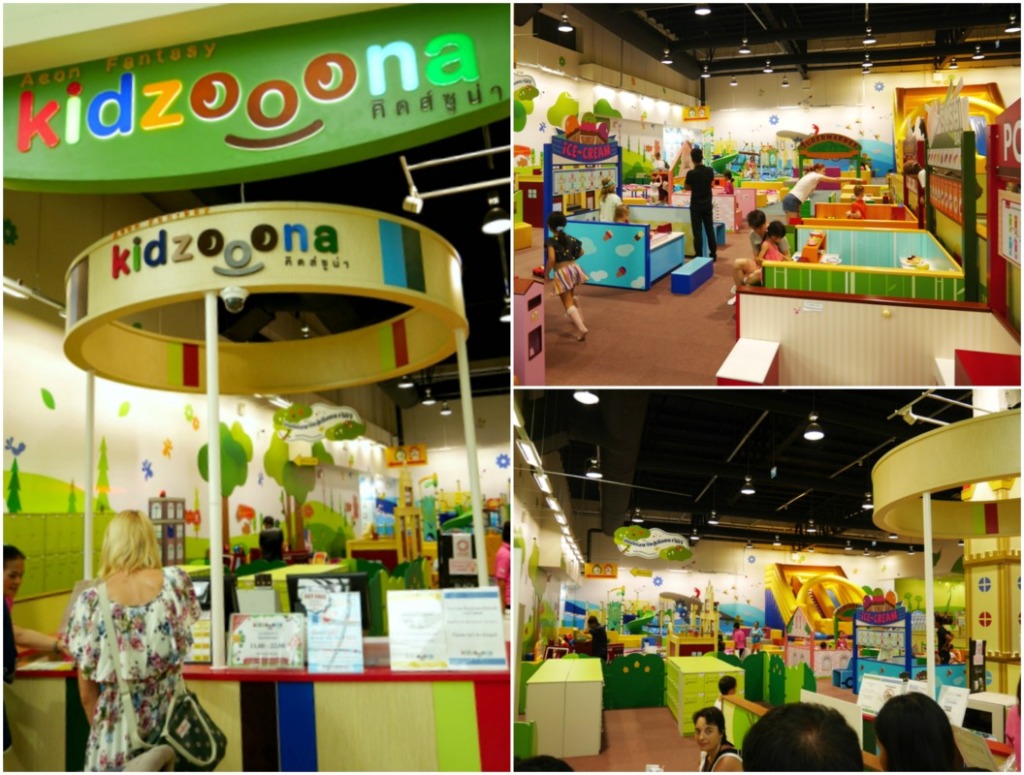 Here you have over 200 stores in this shopping heaven that sells almost everything and the best part is, you can just plonk the hubby or boyfriend at a cafe while you shop in the comfort of an air-conitioned mall to escape from the sweltering heat or rain which happened when we were there. We even spotted an indoor playground for kids on the top level called Kidzoona, which has an inflatable slide, playground structure as well as stations for some make believe play.
By night, you can venture out to the happening Bangla Street, which according to the locals is a must go just to have a feel of their electrifying atmosphere that comes to life when night falls. Since it didn't sound appropriate for us to bring Sophie along, we left her at the Kid's Club in the hotel where they had programs to keep her entertained.
Be prepared to get lots of unwanted solicitation for tiger show, ping pong show and what have you. You can expect to hear lots of loud music blasting and sexily dressed ladies dancing on the bar tops. There are also street hawkers selling their usual souvenirs to tourists.
Though this was only  a short 4 days trip to Phuket, I felt so recharged from this short break. The Thais really have a way into your hearts with their warm hospitality and they made us feel like we were home away from home.
If you're looking for a quiet beach holiday in Phuket, then don't forget to read my earlier post where we stayed in Mai Khao.
For this Christmas festive season, Holiday Inn Resort Phuket is offering a special offer when you book before 30 November and stay between 1 December and 31 January 2015 that includes:
Accommodation with daily buffet breakfast at Sea Breeze or Charm Thai
15% discount on Food and Beverage at any outlets
Rates start from THB5,740++
Holiday Inn Resort Phuket
52 Thaweewong Road, Patong Beach, Kathu Phuket 83150  
Website
Facebook Page
Tagged: family holiday, Holiday Inn, Phuket, Thailand, travel