Lately I've been feeling a sense of dissatisfaction with my life. You know the kind of feeling when you  catch yourself thinking, "Surely there must be more than all these in life"? I get that nagging voice a lot these days especially when I come home feeling all exhausted from work (it's going to be a crazy crazy month of April for me) and all I want to do is hide in my room and be left alone.
But as a mum, after I knock off is also when I change from being a career woman to being the chef, story teller, home keeper in the few remaining hours before I go to bed. It doesn't help when Sophie is in a trying stage where she's become more rebellious and hard to manage at times. She's always trying to delay bedtime, which means lesser time for me to catch up on the housework let alone any chance of "me time". These days, it's gotten so bad that I have to threaten her with Mr.Cane or I'll lose my cool and raise my voice before she sleeps. By then it's almost 10:30pm and I'll stare at my mountain of washed laundry to be either hung or folded or pressed and wished I could have a fairy godmother to do the chores in a twinkle of an eye.
This pretty much explains why there was no Motivational Mondays post this week, simply because feeling motivated was far from how I felt. Maybe I should have another Monday Madness linky for those of us feeling tired, frustrated and vexed. So while it's important to keep the momentum going for my regular linky, I decided to just take a back seat and not just blog for the sake of blogging.
Instead, I dived into my Project Life (a simplified scrapbook documentation) as I wanted to catch up on almost a month's worth of backlog. And while going through my card, this quote spoke to me.
Life doesn't have to be prefect to be wonderful

I read it again and again until it sank in.
I smiled and am reminded that even though I may have my challenging days, I can always choose to be thankful for what I have. That although not everyday will be a good day, there will be good in everyday #WORD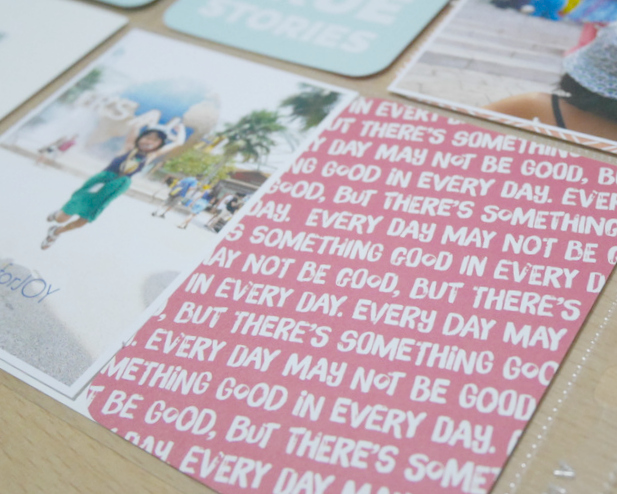 And that's what Real Life is isn't it? The ups and the downs, the joys and the sorrows of frustrations. And most of the time, it's how we react to them that matters most.

Hubby asked why don't you post pictures of the maddness you face everyday so that people know that being a working mum is not just  rosy image after that and maybe they'll be able to relate to it. And I do agree that from the photos I post on my Facebook and Instagram, it may paint a very rosy picture. But trust me, there are things I rather not leave a trail on social media and would rather document them in the privacy of my Project Life.
So these days, I'm paying more attention to the details of our everyday lives, like how even the mundane can add up to something wonderful!
Sophie's Drive Thru at the playground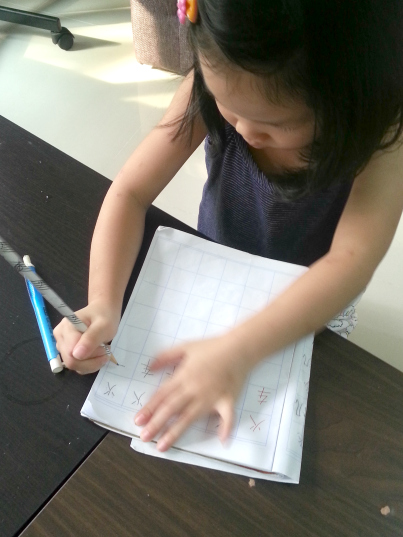 Homework to be completed over the weekends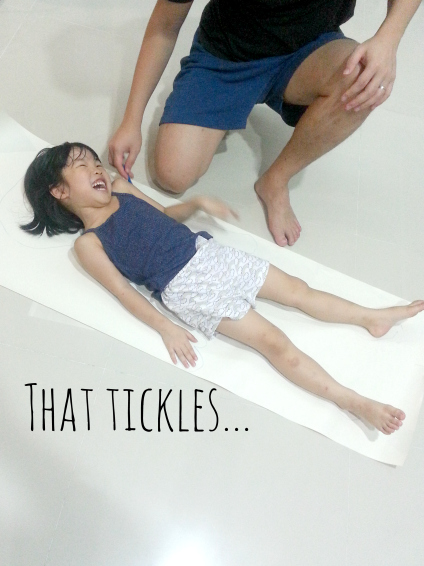 A new game before bedtime – tracing her body
If you've been feeling bleh these days and need a little motivation or inspiration to keep you going, this quote is for you.
May you find your some kind of wonderful in the not-so-perfect moments of life and don't forget to count your blessings.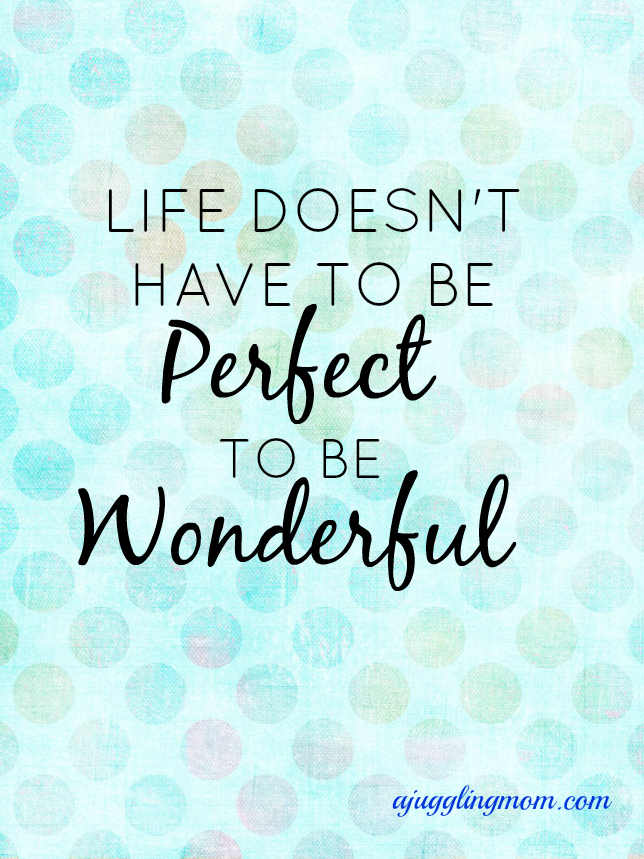 Linking up with