Sophie took part in the Cold Storage Kids Run last Sunday at Gardens by the Bay. And like all proud mamas we snapped photos and posted pictures of our little ones on Facebook. But to me, it was not just a run with mama – that was a milestone as she learnt about running and completing a race.
Never mind that we probably took longer than others to cross the finishing line as the more competitive ones raced by. What matter to me was that she gave it her best despite having a cough and running under the blazing heat that morning.
In fact just two minutes into the run, Sophie started to ask, "how far more?".
Midway through the run,  we stopped because she was tired and she requested that we walk to the end. But after a while, she noticed most kids dashing by. So she turned to me and said, "Mama let's run."
Though it was only 800m, that's two laps around the running track in case you're wondering, she completed it like a champ with no complaints…Hmm maybe just about the heat that day because it felt like it was 40 degrees. Nevertheless, I'm still mighty proud of her accomplishment.
So here's the proud mama's way of recording it, on the blog (where else) and in a scrapbook layout with a note to my little champ. I also penned a short note to her to remember that life is like a race and that it's not how well we start, but how well we end that matters. #QOTD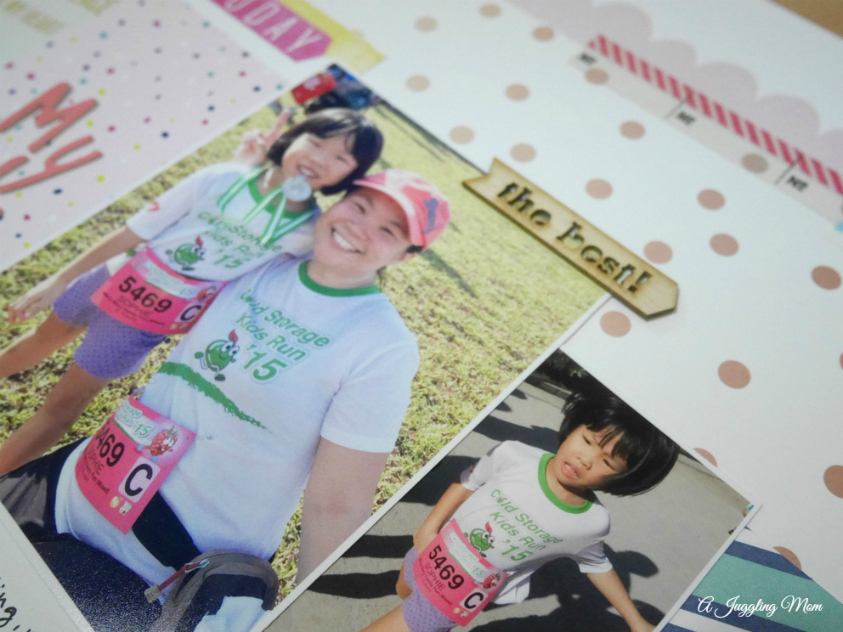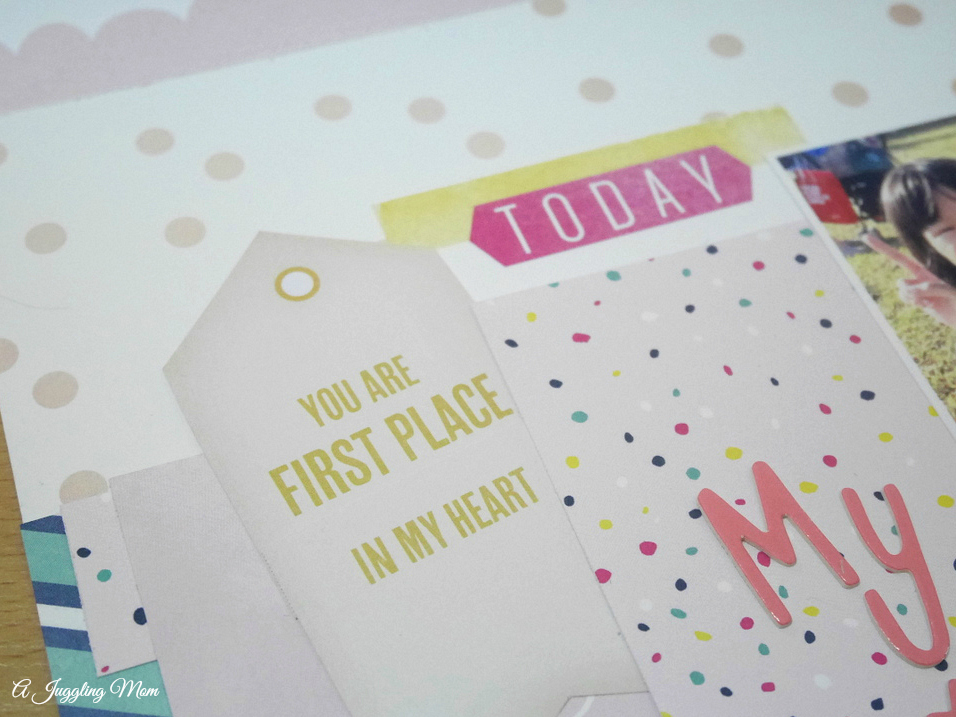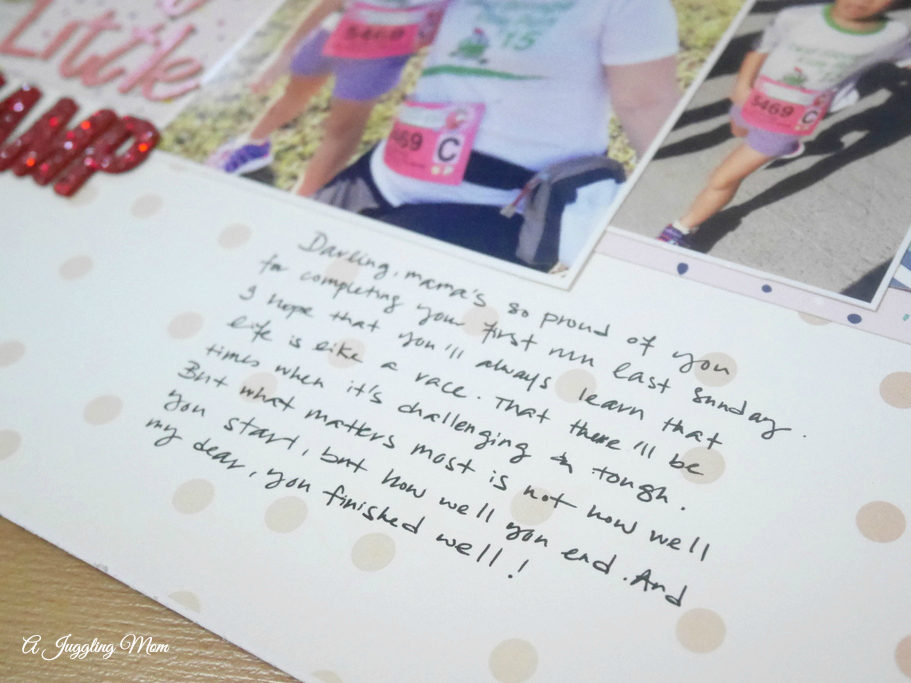 I've kept Sophie's bib from the run… wait, actually she's the one who told papa that I needed to keep it so that I can blog about it along with her prized medal. Haha, a sure sign she's a #daughterofablogger
I hope to preserve these mementos from the race for another scrapbook or craft project. If you have any suggestions, do hit me with some ideas!
This layout was put together with the Dear Lizzy serendipity collection. I was envisioning this layout to have more greens but somehow fell back on pink (AGAIN!) and with lots of polka dots and confetti! After all, this is a celebratory layout. The Best wood veneer is from my favourite designer, Elle's Studio!
And if you're interested, this is how little Sophie trained for the Cold Storage Kids Run 🙂
Tagged: Cold Storage Kids Run, exercise, scrapbook, scrapbooking