Of late, I've been more and more inpatient with Sophie. Her carefree attitude makes it hard for her to take my instructions seriously and I really wished there was a fast forward button in her somewhere. This resulted in more threats and some days it even escalates to me meting out my threats with the cane where the tears will follow.
As a working mum, parenting seems extra hard on days when Sophie just refuses to do as instructed and I just wonder how much more of this must I put up with. Part of me was wondering how I can get my discipline methods to work but part of me was also wondering where did I go wrong.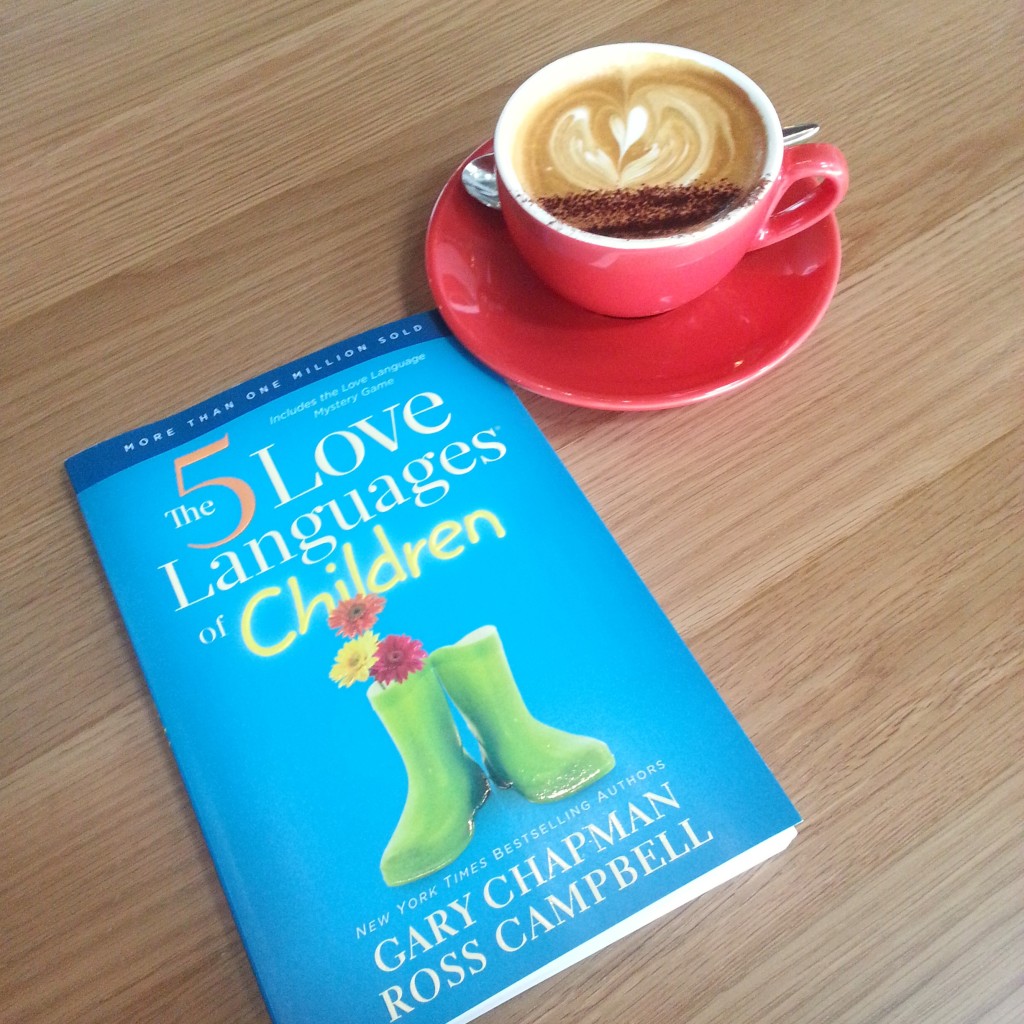 And that's why my latest read, The 5 love languages of Children was so enlightening. I haven't gone very far with the book yet but one key thing that I've learnt is that a child needs to have his emotional tank full to feel loved. And when their emotional tanks are full, it's much easier to speak to them and also discipline them.
I have to admit that at first I was all like, okay, that's how I can effectively discipline Sophie. But as I read on, it was beyond the need to discipline but to demonstrate love to my child in the way that she really feels that I love her.
You may truly love your child, but unless she feels it- she will not feel loved.
Every one including our children have a unique love language. Though at four, it may be too early to tell what it is, I'm guessing that she's like me and her love language is Quality Time. 
And for children, there are so many reason why their need for love should not be neglected because meeting their emotional needs is just as important as meeting their physical needs if we want them to grow and flourish. 

I've just started on the book but I'm already taking notes as I go along to think and reflect. I hope I'm not too late to learn how to love Sophie more so that she too can experience it and give it in return.
Link up for Motivational Mondays
Do link up every Monday on what motivates you to be better be it a fitness goal, parenting, marriage, etc. Share your recent posts and encourage someone. Share your recent posts and encourage someone. Don't forget to grab my badge and include it in your post after you have linked up and leave me a comment too.
I host Motivational Monday every week and I hope that you can join me every Monday. Have a great week ahead!
Note: Highlight the code & press Ctrl + C buttons to copy.
<div align="center"><a href="http://ajugglingmom.com/2012/08/motivational-monday-linky-party-cook-for-family-initiative " title="www.ajugglingmom.com"><img src="http://i1264.photobucket.com/albums/jj499/Susan_koh/MM-1.jpg" alt="www.ajugglingmom.com" style="border:none;" /></a></div>
'); // ]]>
Tagged: love