It's been three years since I started my blog at A Juggling Mom. And the thing that gets me going is knowing that this little space holds precious memories for me and how I've found support and encouragement from other parents as they share their parenting stories with me.
I may not be a parenting expert but I'm one that believe that you don't have to go through every situation to learn from them. After all, it's better to be spared from some of the pain especially tough ones like tantrums, dealing with separation, to the down right dirty topics that no one likes to talk about like kids having constipation. And of course, I also enjoy sharing about our family travels, family friendly cafe finds, and resources to help mums lead a balanced and happy life.
Some of you may know that I got into the top 10 finalist for this year's OMY Singapore Blog Award in the family category. The award ceremony was held last Saturday and I went with my biggest fan, my hubby, where we got our Derby style on, which was the dress code for the day.

It was a great time catching up with online friends whom I don't get to meet often and an occasion like this without the kids meant that we adults got to talk. I also got to meet some of bloggers whom I feel like I've known forever from Twitter and Instagram. 
Alexis was a lucky guy and won $100 Takashimaya vouchers in the lucky draw! See how it pays to be a supportive spouse and come for the event with me 🙂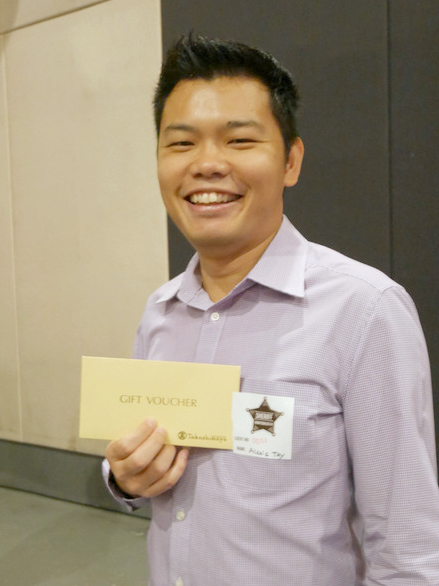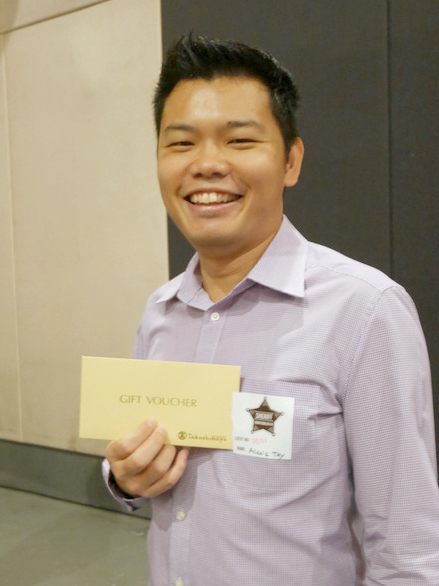 While I didn't walk away with any awards that afternoon,  I'm thankful just to make it to the top 10 finalist. And more than anything, I wanted to dedicate this post to my hubby.
Ever since I started blogging, hubby has always been my number fan. He's always reminding me to pursue my passions be it blogging, my crafts and having a more active lifestyle and always gives me the freedom to do what I love. And he's been ever so supportive be it attending events with me or taking care of Sophie so that I can attend media invites or even when I have to stay up to write my posts.
Having him attend the blog awards with me means the world to me and I'm so happy to have him cheer for me. I may not have won this year but this lucky guy won in the lucky draw and I scored an awesome and well deserved lunch date with my best friend.
Link up for Motivational Mondays
Do link up every Monday on what motivates you to be better be it a fitness goal, parenting, marriage, etc. Share your recent posts and encourage someone. Share your recent posts and encourage someone. Don't forget to grab my badge and include it in your post after you have linked up and leave me a comment too.
I host Motivational Monday every week and I hope that you can join me every Monday. Have a great week ahead!
Note: Highlight the code & press Ctrl + C buttons to copy.
<div align="center"><a href="http://ajugglingmom.com/category/motivational-monday/" 

title="www.ajugglingmom.com"><img src="http://i1264.photobucket.com/albums/jj499/Susan_koh/MM-1.jpg" alt="www.ajugglingmom.com" style="border:none;" /></a></div>
'); // ]]>
Tagged: blogging