How was your weekend?
Now that Chinese New Year is over, I had a major project waiting for me- get cracking on my study room. And guess who came to help?
This was what I posted on my Facebook yesterday and I think someone just scored himself some major PR points because I received 75 likes for it and counting…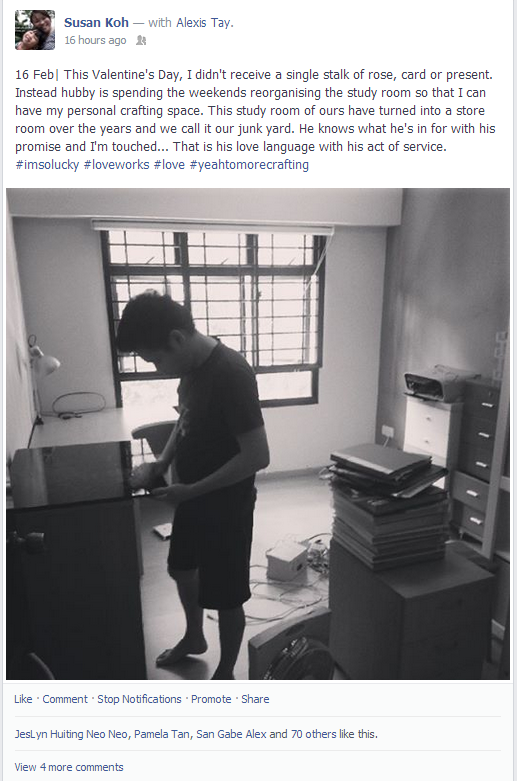 The message that went with it.
This Valentine's Day, I didn't receive a single stalk of rose, card or present. Instead hubby is spending the weekends reorganising the study room so that I can have my personal crafting space. This study room of ours have turned into a store room over the years and we call it our junk yard. He knows what he's in for with his promise and I'm touched… That is his love language with his act of service. #imsolucky #loveworks #love #yeahtomorecrafting
I'm so blessed.
As a married couple, you know you've reached a very comfortable stage with each other where you can say that you don't care for flowers on Valentine's Day because you get charged exorbitant prices for a bouquet when they don't last for even a week.
Plus love in action is way more appreciated than just hearing them spoken, just like what Alexis did for me over the weekends. He could have been doing his own stuffs, sleeping, surfing the internet but no, he spent a good day packing, shifting and rearranging the study room so that I can have my own personal space to craft because he knows that I enjoy it.
I giggled as I secretly snapped a photo of him working away.
This warms my heart a thousand times over flowers or present and like what many commented too, this lasts way longer than flowers. Though I did say that a card would be nice too after what I made him for Valentine's Day 🙂 #justsaying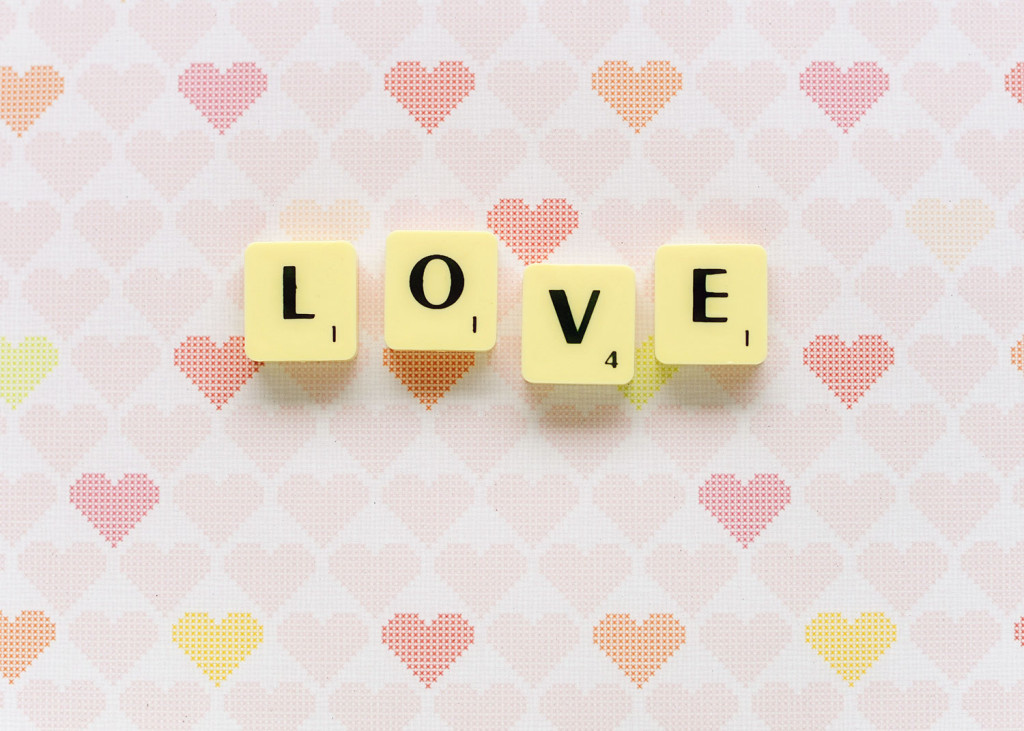 Photo credit: Love from Ginger
How did your partner surprise you on Valentine's Day? Hope you had a lovely one.
Link up for Motivational Mondays
Do link up every Monday on what motivates you to be better be it a fitness goal, parenting, marriage, etc. Share your recent posts and encourage someone. Share your recent posts and encourage someone. Don't forget to grab my badge and include it in your post after you have linked up and leave me a comment too.
I host Motivational Monday every week and I hope that you can join me every Monday. Have a great week ahead!
<div align="center"><a href="http://ajugglingmom.com/2012/08/motivational-monday-linky-party-cook-for-family-initiative " title="www.ajugglingmom.com"><img src="http://i1264.photobucket.com/albums/jj499/Susan_koh/MM-1.jpg" alt="www.ajugglingmom.com" style="border:none;" /></a></div>
'); // ]]>
Tagged: love, Love works