One of the things I've set my mind on for 2016 is to get back to a healthier lifestyle. Since my operation in November 2014, I've allowed myself to slack on my exercise. I was after all recovering from an operation and had to avoid any form of strenuous exercise – that was my justification and a valid one but not when it went beyond 6 months.
As the months passed, a lack of exercise accompanied by a no holds bar diet saw me steadily gaining weight where my clothes got tighter and tighter. Unfortunately, what made it worse were the back to back vacations last year, where I went to Bangkok, Penang and Hong Kong where it was just eating, eating and more eating. And I further tried to justify that I was on a holiday and it would be such a waste to pass up on all these mouth watering local fare. I know #fatdieme 😛
But what set the alarm bells off was when I realised how unfit I've become and would pant so hard when I'm running beside Sophie who's on her set of wheels. So I made up my mind that it's time to get serious about my health and started a resolution to get fit and healthy in 2016.
Home Workouts
As a working mum, I used to think, "Who has time for exercise when I have a thousand and one things to do every single day"? But if you changed your mentality and make time for exercise then nothing will stop you and the best bet is to find suitable home exercise.
2 years ago, I did the Insanity workout and while it ramped up my fitness level and made me so much fitter and stronger than I could have imagine, my knees got a beating from the high impact exercise since I don't wear my shoes at home which helps to minimise the impact from the plyometric exercises.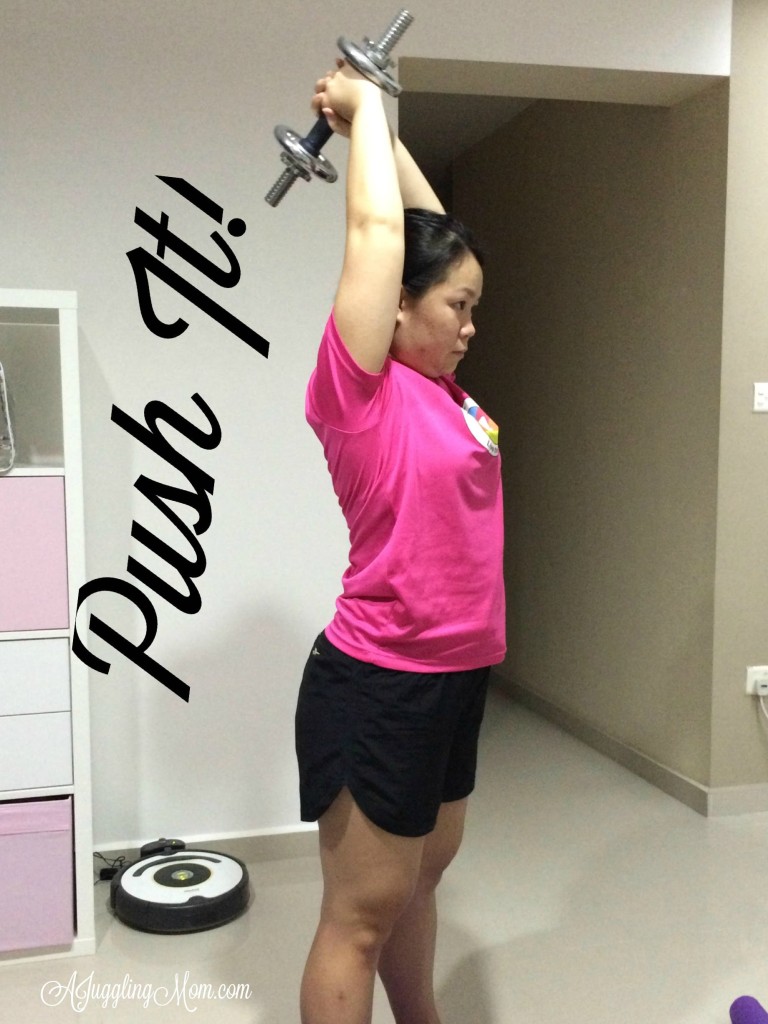 So this time round, I'm more mindful and have embarked on the Kayla Itsines Workout, where her Bikini Body workout is what shot her to fame with a cult folllowing who swear by it for their transformation. Just check out the hashtag #bbg, and you'll be inspired by all these women who have worked hard for their awesome bodies.
So it was no surprise when a few friend recommended it to me when I asked for suggestions on home exercise. If you're keen to find out more about the workout, here's an article. One set back though is that as the weeks progress you'll need more equipment, like kettle bell and medicine balls, barbells and dumbbells.
But go online and you'll find that there are plenty of fitness videos, blogs and workouts that you can do at home either with or without any equipment.
Exercising with Sophie
To switch things up, I also go for runs with Sophie as she cycles on her bicycle. Love it that I get to be home earlier these days since I changed my working hours, so I get to spend more time with Sophie and do things together with her.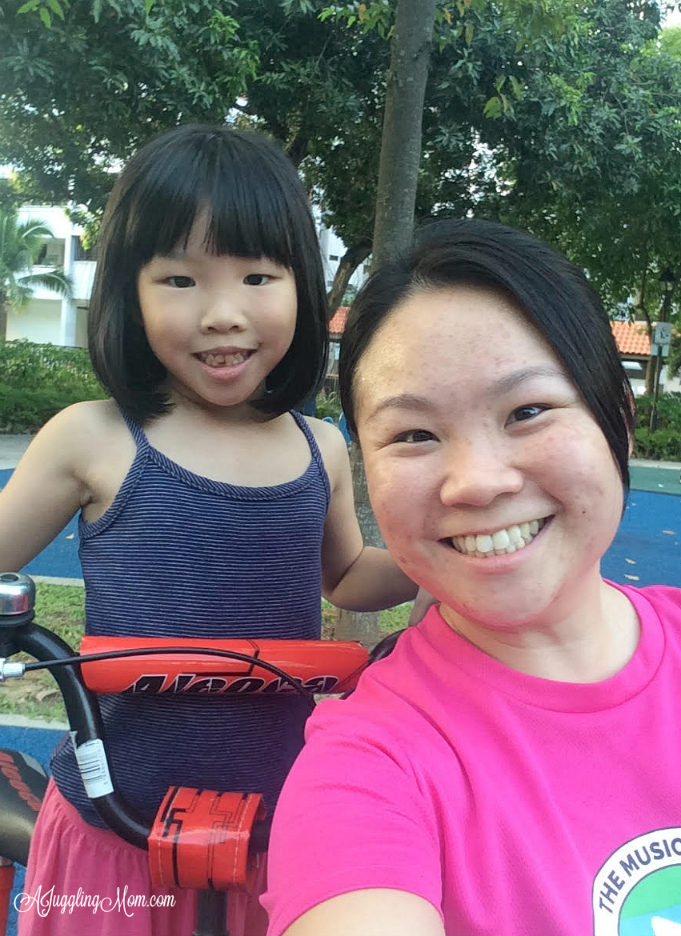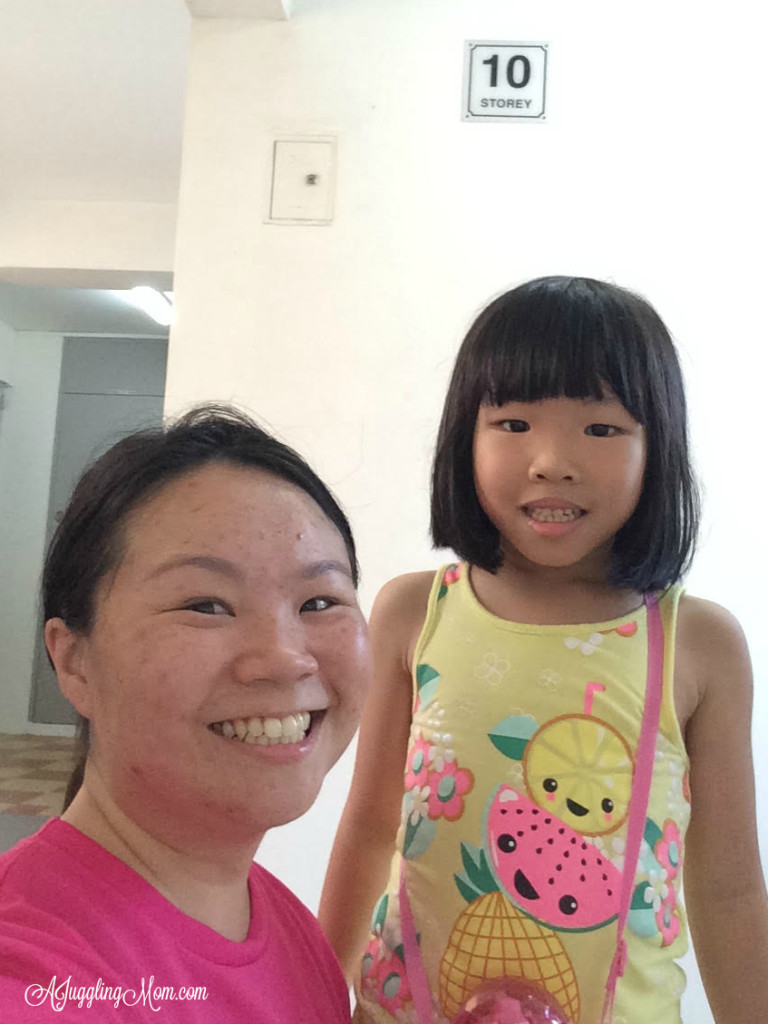 Last week, I even challenged Sophie to climb the stairs together and she very confidently told me that scaling 30 storeys is not a problem. She had to eat her words after she made it to the 10th floor and I could see defeat written on her face 😛
So our goal is to make it to 30 storeys by the end of February. And stair climbing is something that we can all do plus it's FREE! But do take the lift down as your knees may hurt from the impact when going down stairs.
Committed to the end
Since I'm going all out with my fitness goal, I also signed up for my gym membership last weekend and will be working out with Alexis while Sophie is at her Saturday gymnastics class . An awesome win win situation, don't you think?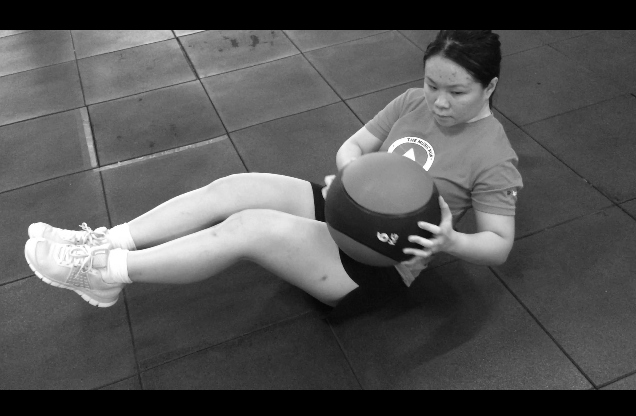 I'm so so thankful to Alexis who's been so supportive of my decision to get healthy and he's also on a healthier lifestyle too. Being healthy is a decision that we have to make for ourselves and there are no shortcuts to it.
Here's to a healthier and fitter us in 2016!
Enjoyed reading this post? Do like my Facebook page to be updated for more Motivational Monday posts. You can also follow me on Twitter (@Susankoh) or Instagram (@ajugglingmom).
Tagged: exercise, fitness, New Year Resolutions, shape up