What comes to mind when you mention Gold Coast? Most likely the sun and sandy beaches of Surfers Paradise. But beyond the sun, sand and sea, do you know that Gold Coast is also known as the theme park capital of Australia?
Last July, we visited three theme parks, Dreamworld, Movie World and Sea World when we were in Gold Coast with my five-year-old and we had such a great time. She may not be able to take most of the thrill rides, but there's certainly rides that are suitable for young kids.
So what you can expect from Dreamworld? Here's our review.
Dreamworld is the largest theme park in Australia and is definitely THE place to go for the most hair-raising and exhilarating rides. Alexis was so excited to take on their signature BIG 9 thrill rides which are the fastest, tallest and biggest rides in the country.
When it comes to such thrill rides, I'm usually a chicken but I plucked up my courage and gamely went on two, the Buzzsaw and Pandamonium and survived them.
I still can't believe I did the crazy Buzzsaw ride there I was flipped and dangled upside down 15 storeys in the air before the roller coaster did a free-fall through a 360 degree heart roll, plummeting down a final vertical drop at speeds of up to 105km/hour.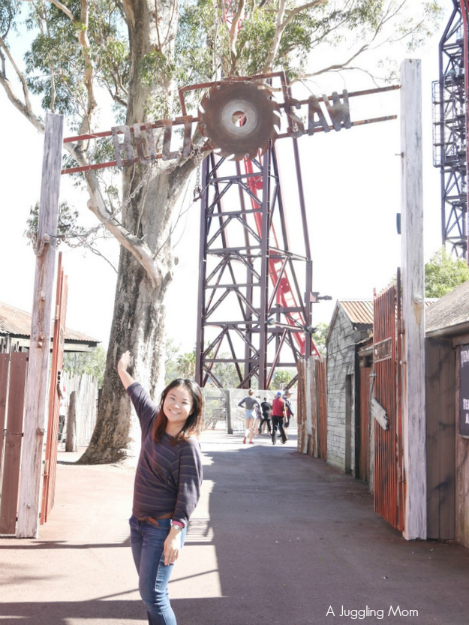 Sorry to the man sitting beside me whom I must have deafen with my screams. And thank God I didn't pee in my pants!
We were quite bummed that many of the thrill rides were closed for maintenance during winter but we managed to take Pandamonium over at the Dreamworks area.
Just a little tip fore this ride, it has two options for a crazy and not-so-crazy experience and I didn't realise what I got myself into when I was spun up and down and round and round and was relieved that the person who puked on the ride was not me #truestory.
TIP FOR YOU: The popular rides tend to have long snaking queues by mid-day, so it's a good idea to plan your day to get the most of your visit.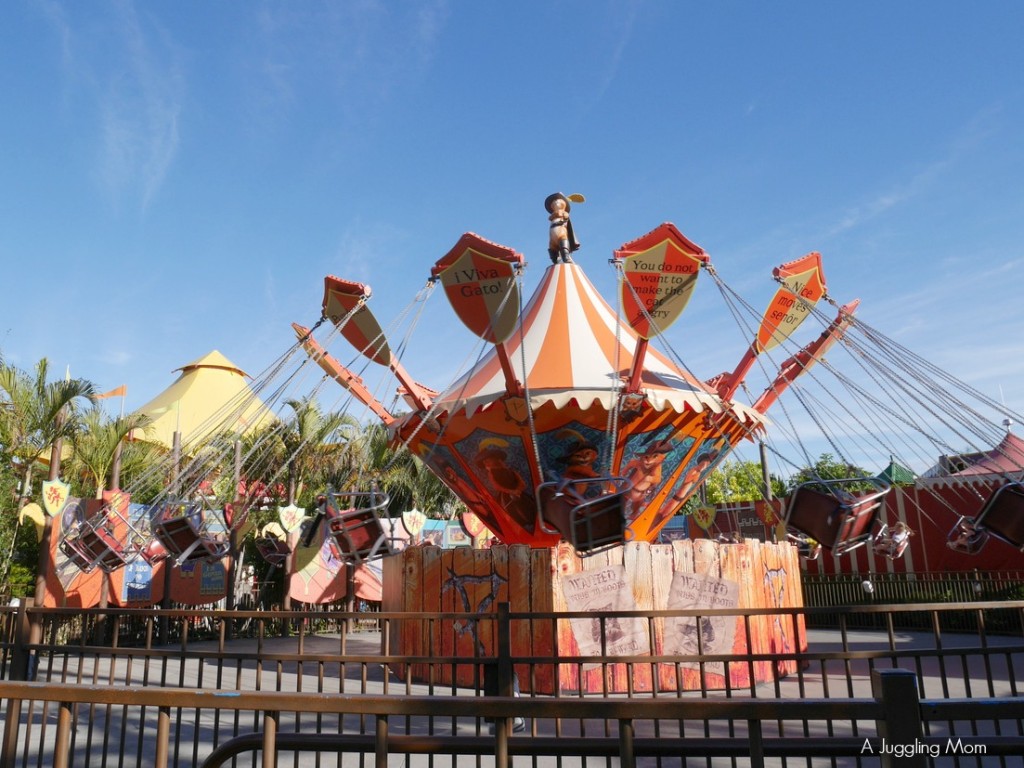 For the little ones

For the young kids, they'll be thrilled to step foot in the colourful Wiggles World. Here they'll be delighted with rides like the Big Red Boat Ride and the Big Red Car where they get to sing along to songs from the Wiggles while journeying into the Wiggles House.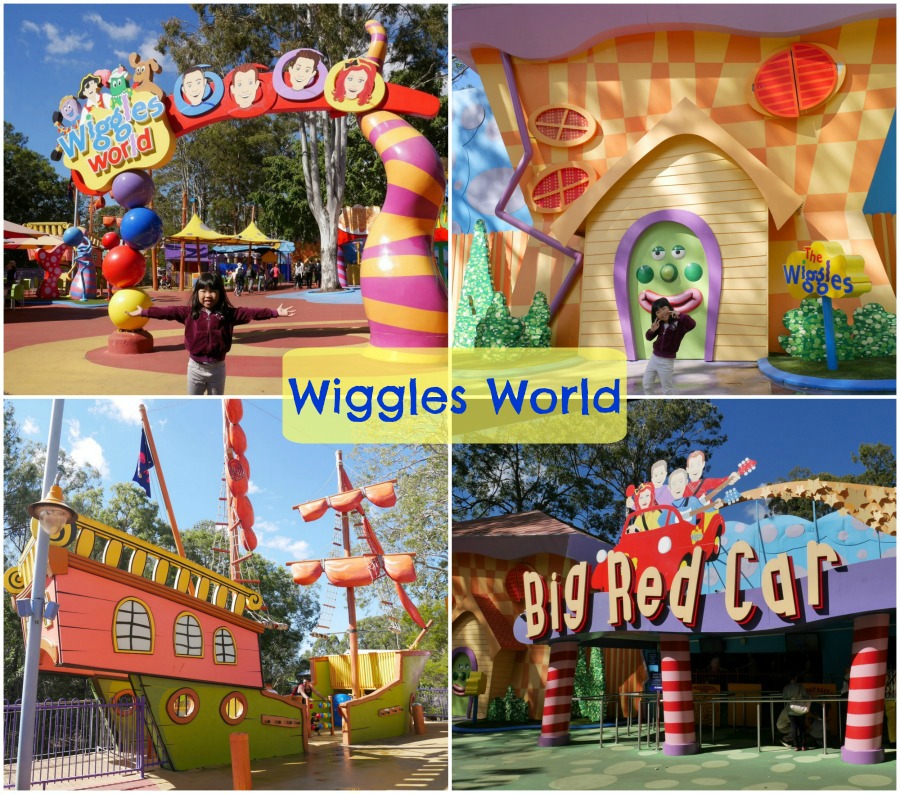 There are also tea cup rides (which I had to drag Sophie away from because I always get dizzy afterwards),  and merry go round. Not too keen on rides? There are also play areas where little ones can  run and play like in this pirate ship above.
And for even littler kids, there is an indoor play area for little tots.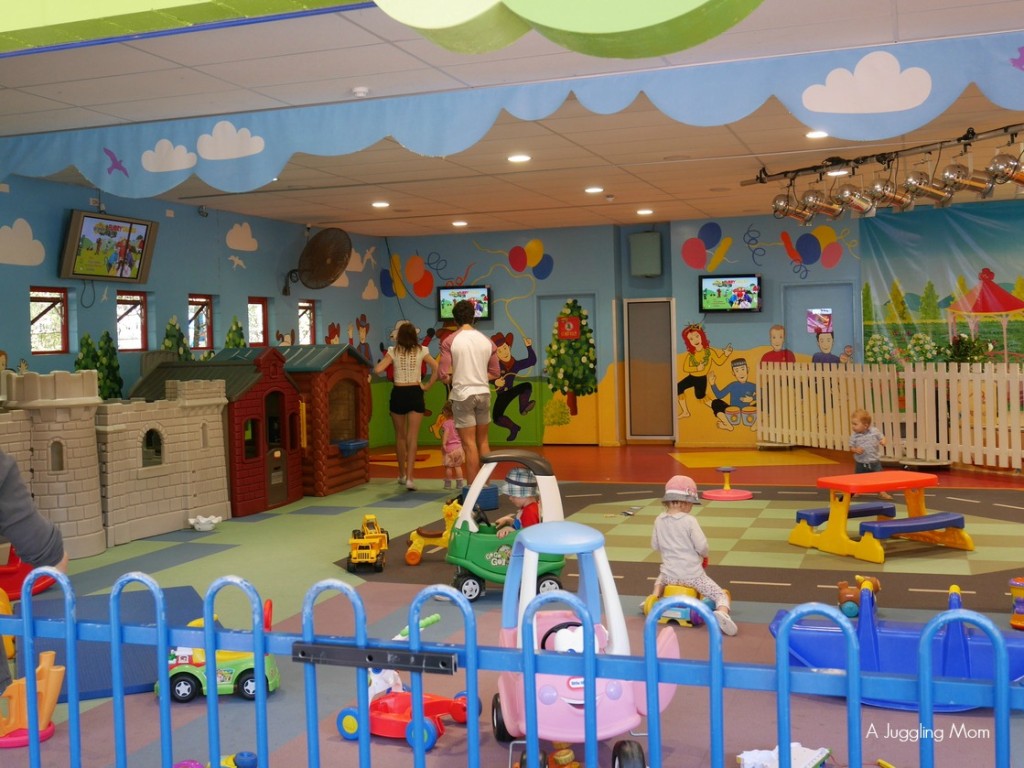 For a more fun way to get around the theme park, don't forget to hop on the Dreamworld Express and go chugging away.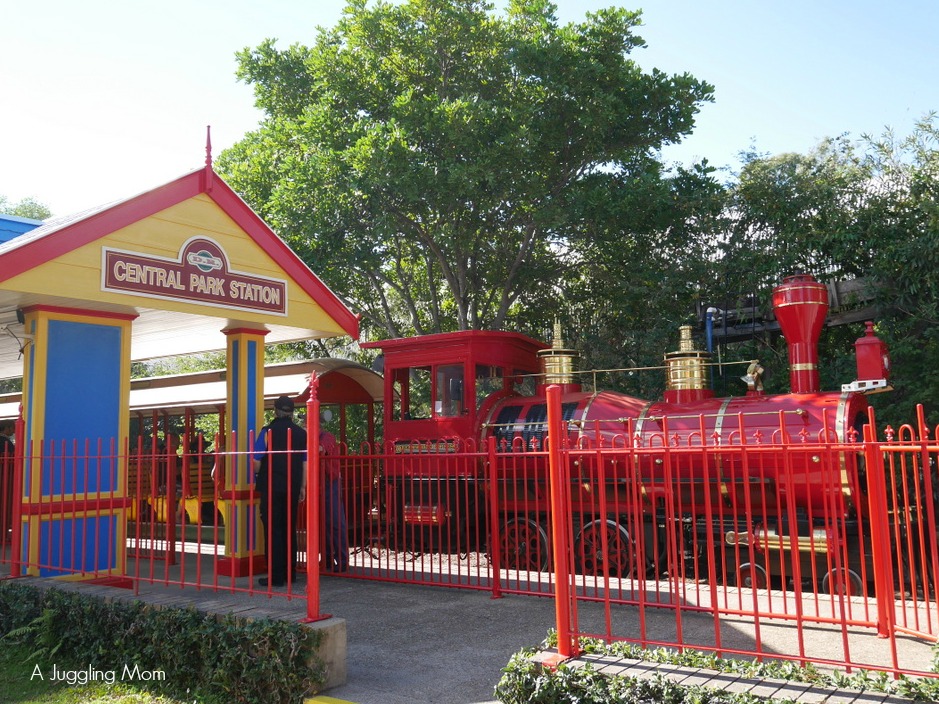 We heard that from 27 June 2015, the Wiggles World is going to expand and include more characters like Giggle and Hoot, Play School and Bananas in Pyjamas, along with The Wiggles and be rebrand as ABC KIDS WORLD.
DreamWorks Zone
More fun awaits at the DreamWorks Zone with the characters from KungFu Panda, Madagascar and Shrek. And that means more photo opportunities from the mascots like Alex the Lion and Gloria the Hippo after the Madagascar Live Show.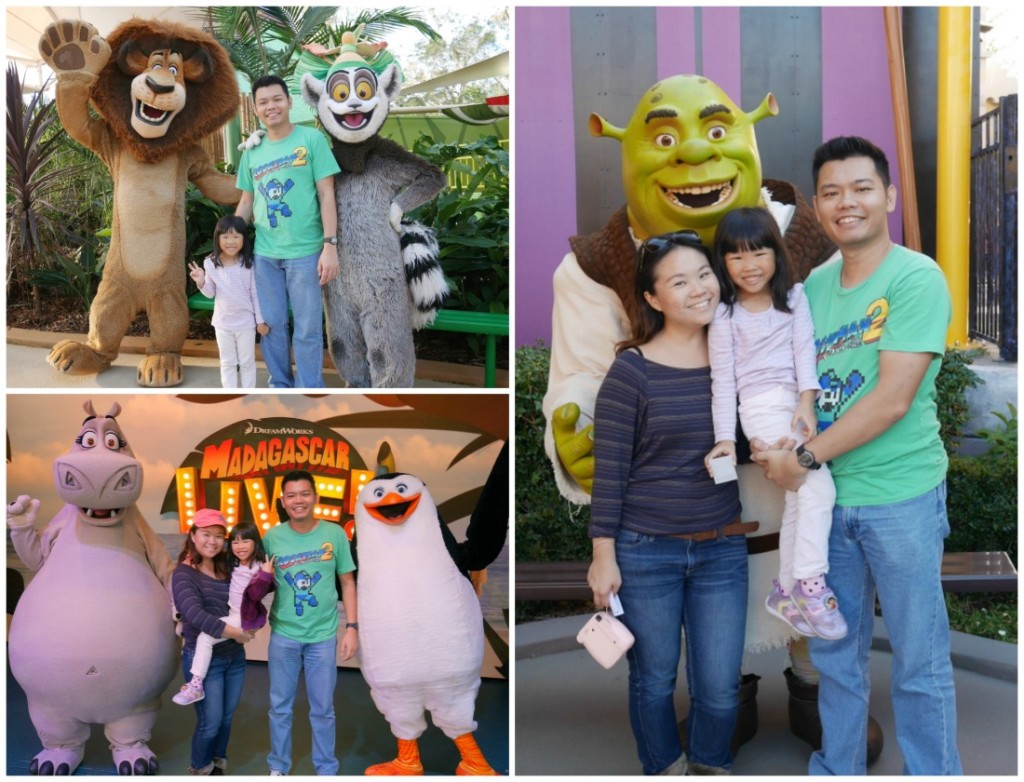 The height limit for the rides here tends to be higher and poor Sophie was turned away from some of them like Gingy's Glider. Grow Sophie grow!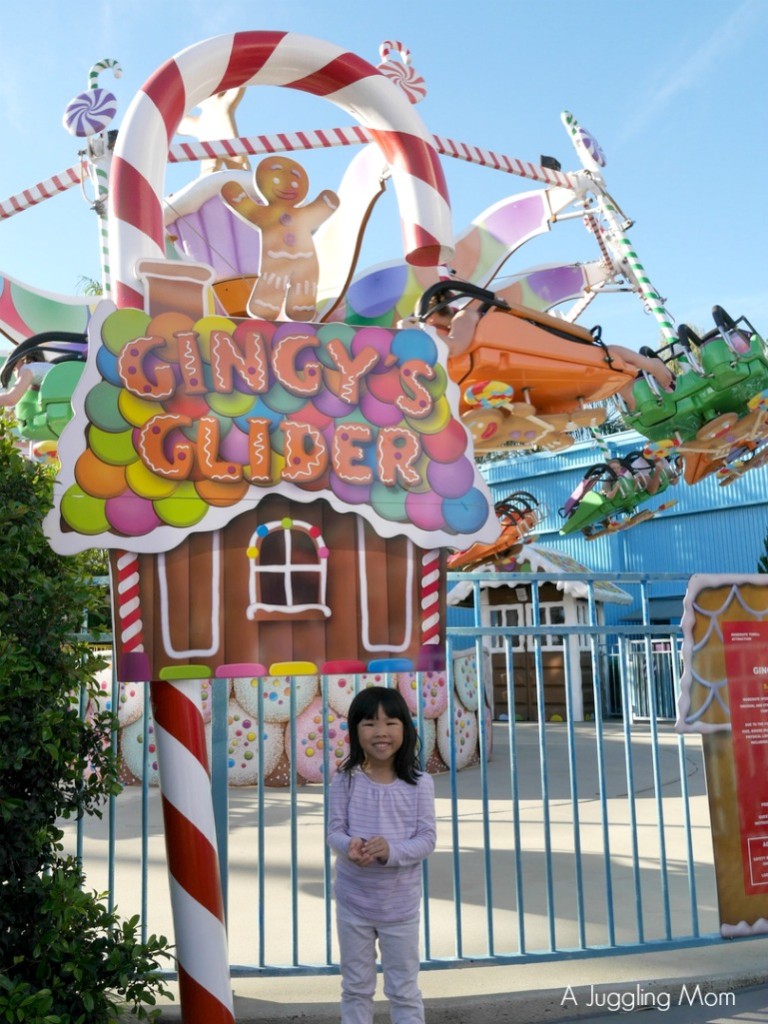 She did however had a bumping good time at the bumper car ride and always keep a look out for them at the next few theme parks we went.
The Dreamworks area was more interesting as the area was done up with all familiar characters but we were too engrossed running from one ride to another that I didn't take more photos.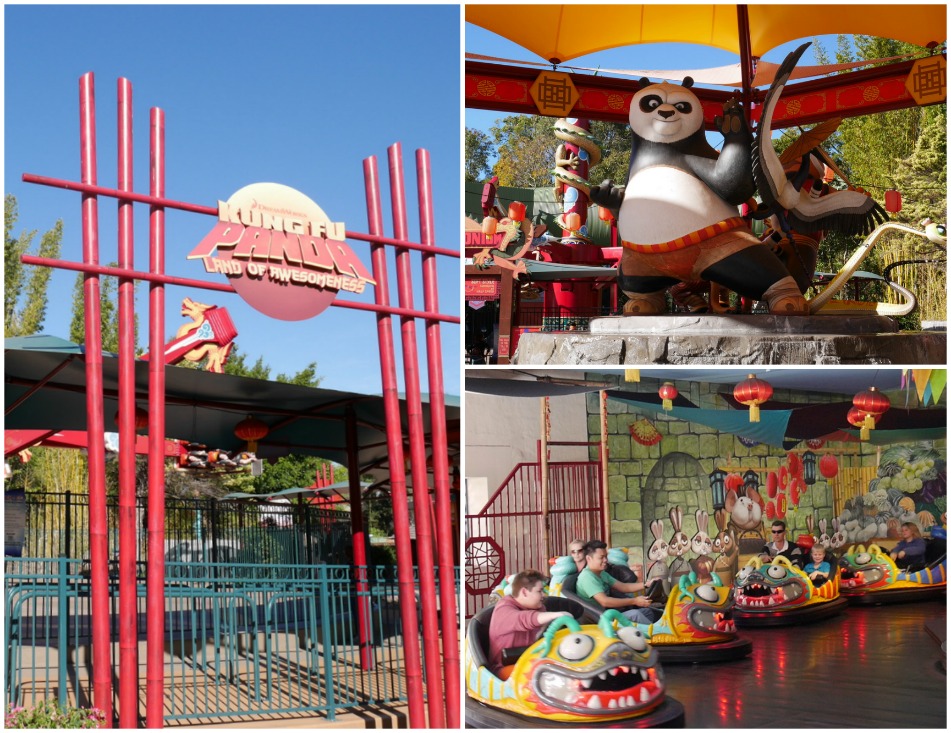 By mid-day, we were tired and decided to hide out at the Mad Jungle Jam in the Madagascar area – a two storeys playground where the kids and dads went wild shooting foam balls from the tall lookout towers.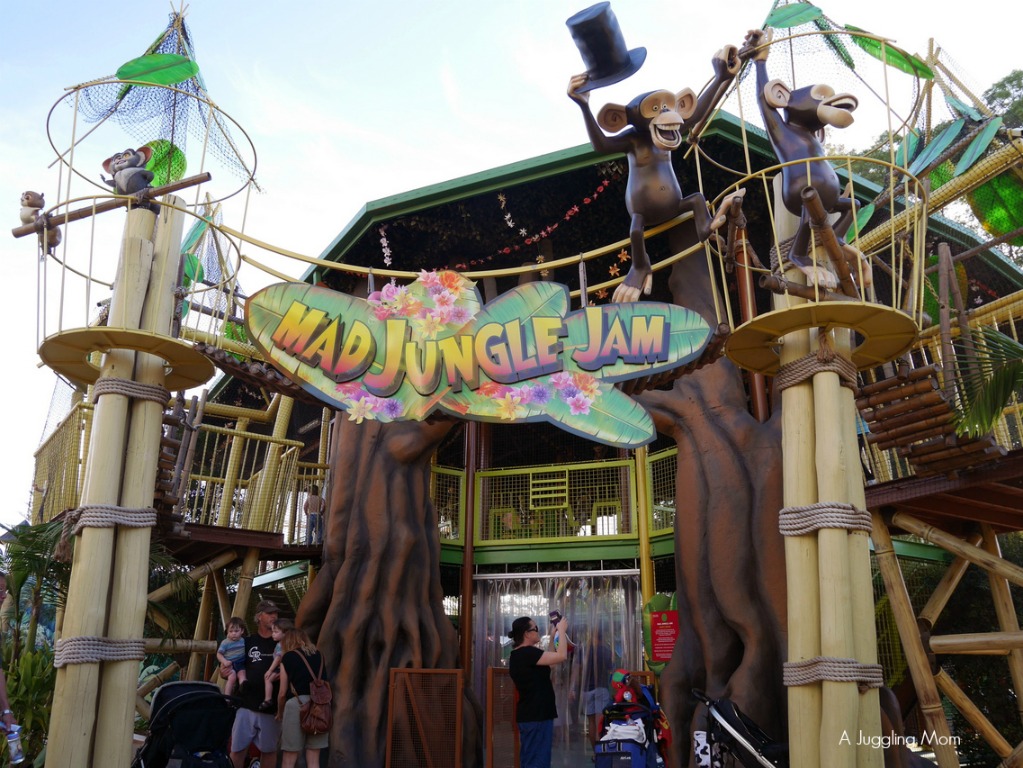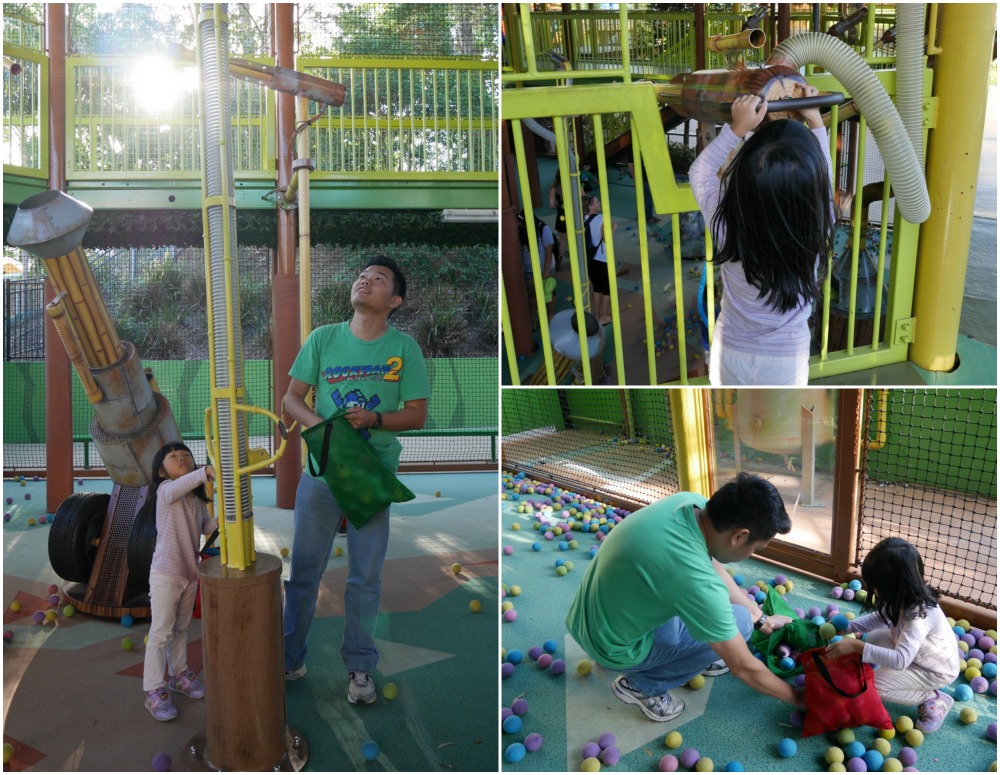 But if you asked Sophie which ride was her favourite ride at Dreamworld, she'll tell you in a heartbeat that it must be Rocky Hollow Log Ride as she took it 4 times! I took it once and it was more than my heart could take.
But each time she took it, she gold bolder and bolder and even told me with pride that she kept her eyes open as she zoomed down twice! What a braveheart or daredevil. Maybe daddy will take her on more roller coaster rides in future.
Strangely, the age requirement for the ride is 1 year old, like seriously?!  But I'm betting that most parents would think twice about taking their one-year-old on this.
TIP FOR YOU: Bring along your poncho for this ride so you don't get drenched!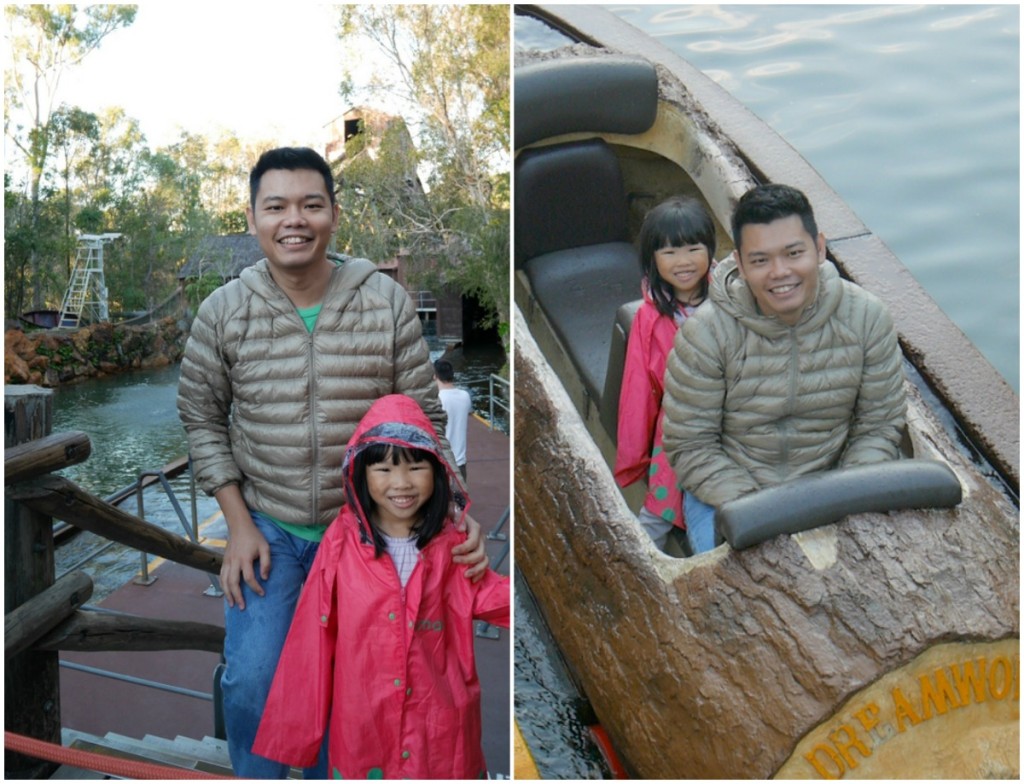 Tiger Island and Dreamworld Corroboree
Within Dreamworld, there is also Tiger Island, the largest interactive tiger facility in the world, as well as Dreamworld Corroboree which features over 400 Australian animals.
We didn't venture to these areas as we already went to see the wildlife at the Wildlife Currumbin Sanctuary the day before. Since we were there during winter in July, we also skipped the Whitewater World which was just next door.
TIPS FOR YOU:
Be prepared to spend a whole day at Dreamworld. After all with so many rides, shows and attraction, this family theme park will have something for the whole family.
To get the most of your day, do download the Dreamworld app, to get show times, locations, interactive map, rides and attraction descriptions, height restrictions and more.
There's plenty of free parking available at the park and strollers and wheelchairs are available for rental.
Dreamworld Australia
Dreamworld Parkway, Coomera, Queensland, Australia 4209
Opening Hours: Mon – Sun: 10:00–17:00
Website: http://www.dreamworld.com.au/
Want to know what we enjoyed in Movie World and Sea World. Then do check back soon 🙂
Find what what else we did in Gold Coast, Australia
Day One: Hello Gold Coast- Surfers Paradise and Aquaduck Tour
Day Two: Wildlife Currumbin Sanctuary
Tagged: Australia, family friendly, family vacation, Gold Coast