One of the things that I eagerly look forward to at Christmas is the huge family gathering at my Grandma's place. It's the time of the year when the extended family is gathered together to catch up and also share our lives going on as we enjoy Grandma's sumptuous Christmas feast. I seriously don't know how she does it year after year because despite her age at 86 years old, she's still going strong as she works her magic in the kitchen and pours her love into all her mouth watering specialties.
But for a change, we're thinking of giving Grandma a break and have a pot luck, where she can sit back and relax for the Christmas party. And here's where I'm thankful for my secret kitchen helper the Philips Avance XL Airfryer, that's going to be perfect for this occasion.
New and improved
The latest Philips Avance XL Airfryer is the new and improved version that has been just launched in the market. And after reading my first post here, many friends have asked me if it's really good. And my honest answer to them is, it's an investment that you wouldn't regret. And here's are my top three reasons why.
1. Good for the Heart
The Philips Airfryer is big on health but easy on the waistline. With the Rapid Air Technology, the Philips Airfryer allows you to fry, grill, gratinate, roast and even bake with up to 80% less fat than a conventional deep fryer unit. That's a massive reduction in cholesterol and fats in your diet, something I'm sure many of us would appreciate this upcoming Christmas season where I'm going to experiment with a few of these cooking methods.
In fact, I've already bookmarked a few recipes that I want to try with the Airfryer, including grilling a whole chicken which is now made possible with the Philips Avance XL Airfryer with an increased 50% capacity at 1.2 kg and I may even bake a cake for the dinner to end on a sweet note 🙂
Oh and a tip I learnt for cooking fish is to line the basket with an aluminum foil tray so that the oil will not drip into the basket. You may also want to glaze your salmon with just a thin layer of olive oil to prevent the skin from sticking.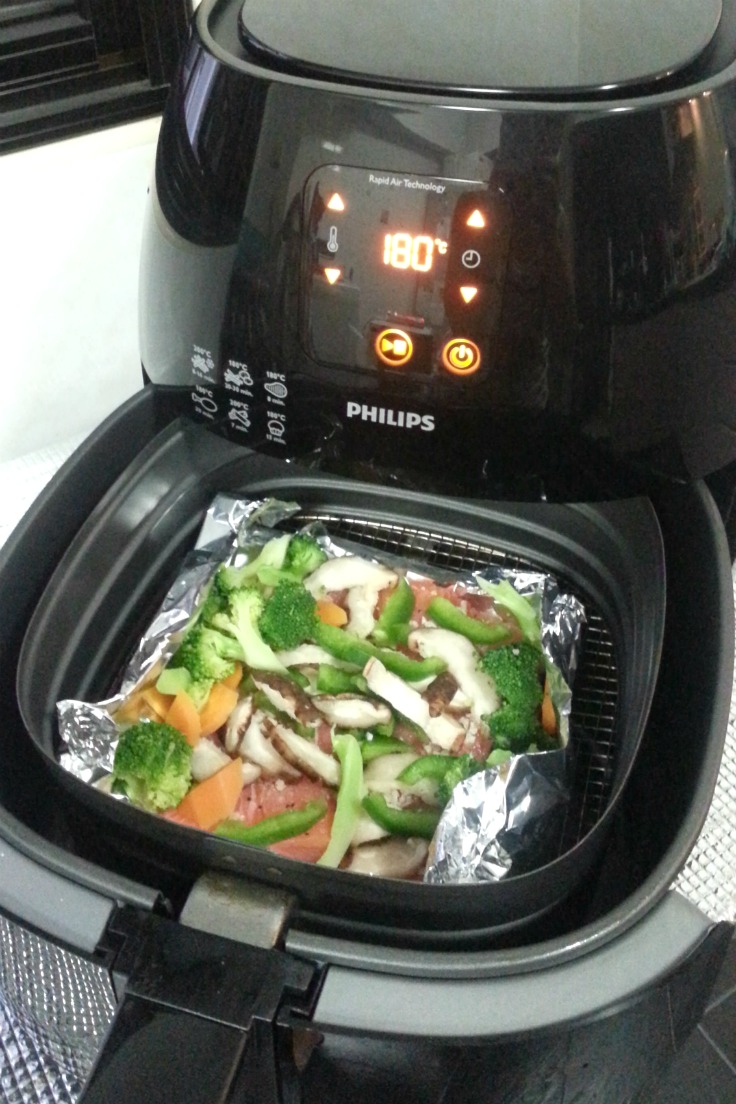 In fact, when I cooked salmon over the weekend, I was surprised that the Airfryer even drained the natural oils from my salmon steak while keeping it soft and moist inside.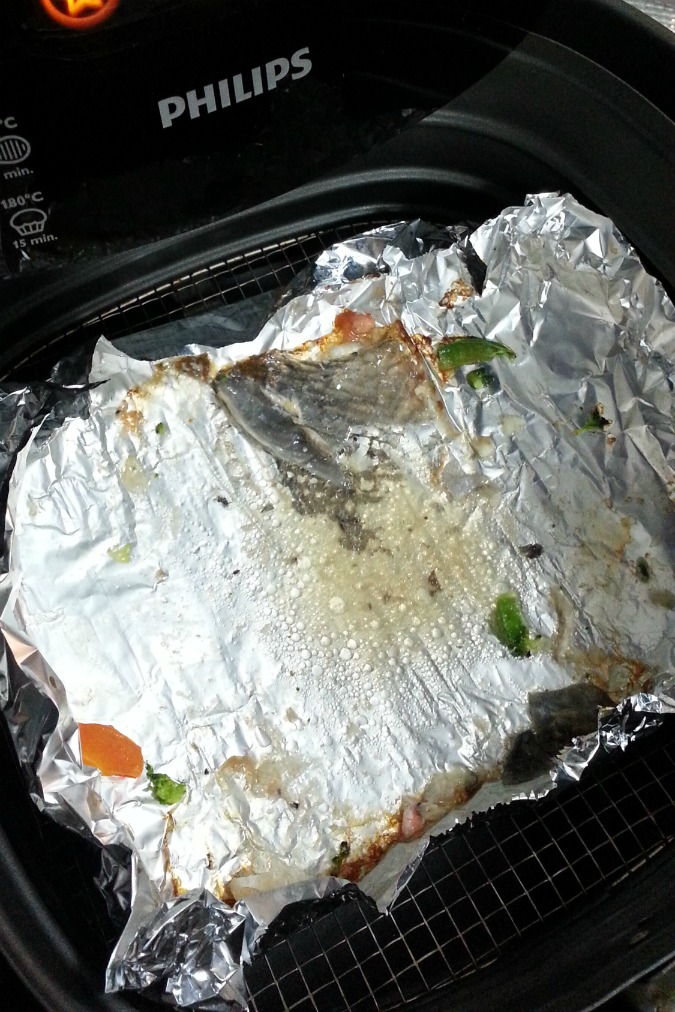 Residual of oil after air frying my salmon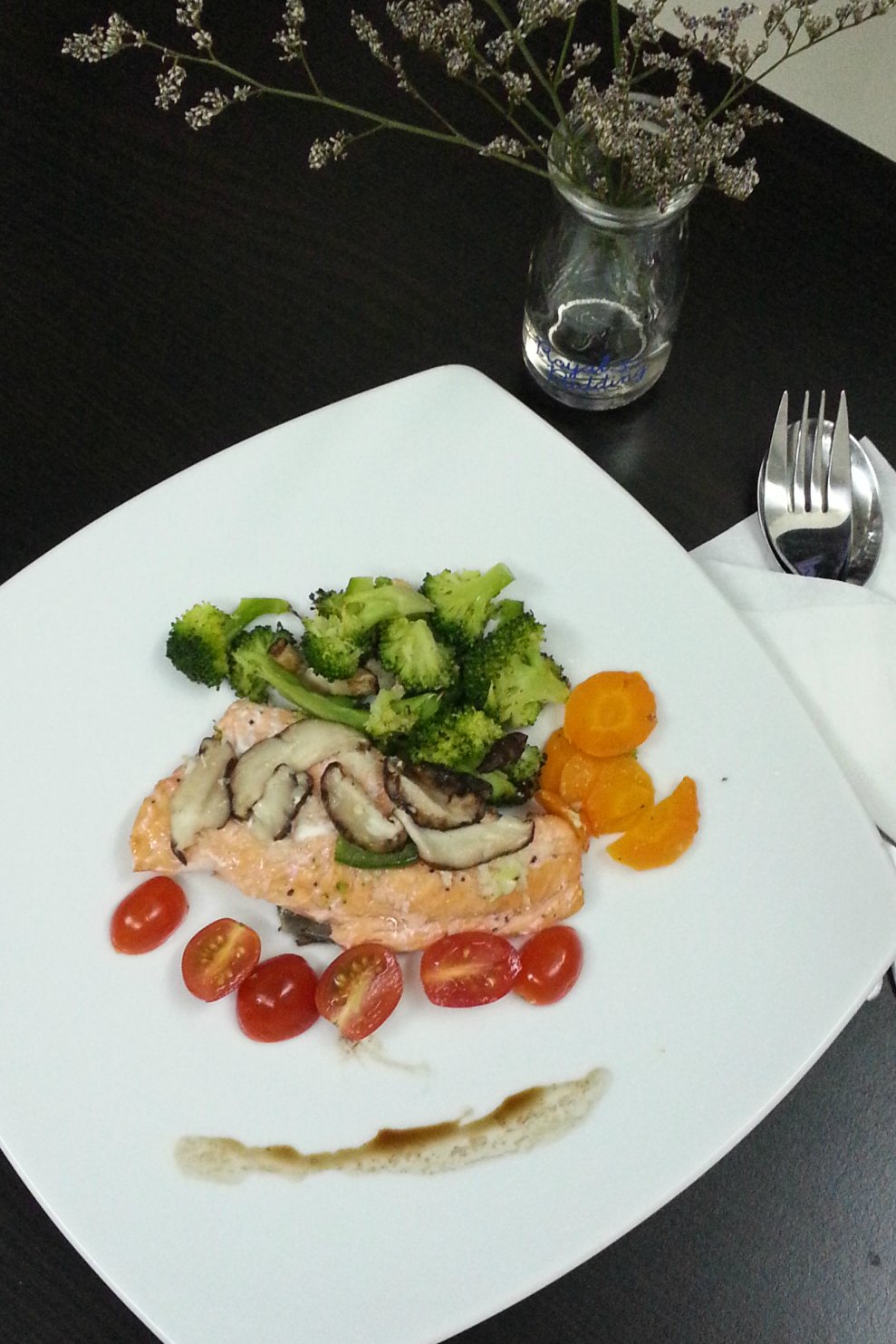 2. Fuss-free and Easy to Use
I hate complicated electrical appliances that leave me stumped. So I was surprised at how easy and simple, the Philips Avance XL Airfryer is especially with it's new digital touchscreen where you can have more precise control. All you have to do is preset the Airfryer, throw in the food and let it work its magic.
But the fuss –free part that I'm raving about is really in the cleaning afterwards, because now there are no more sticky and oily floors after frying!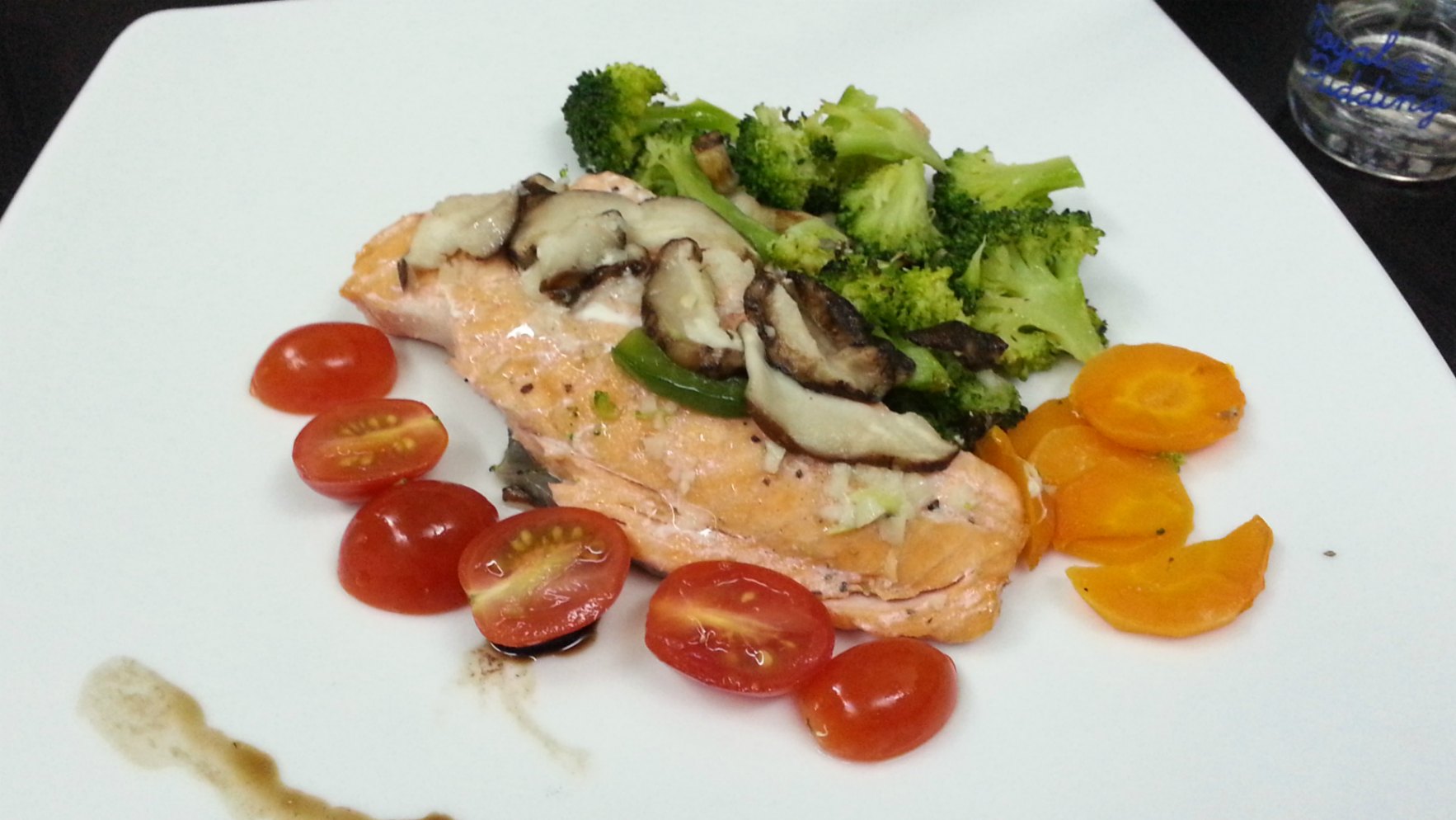 3. It's an all-in-one magic cooker
Not only can you cook more food with the Philips Avance XL Airfryer with its increased capacity, you can also cook a greater variety of dishes because you can fry, grill, gratinate, roast and even bake all with one  appliance!
I think that comes close to magic don't you think?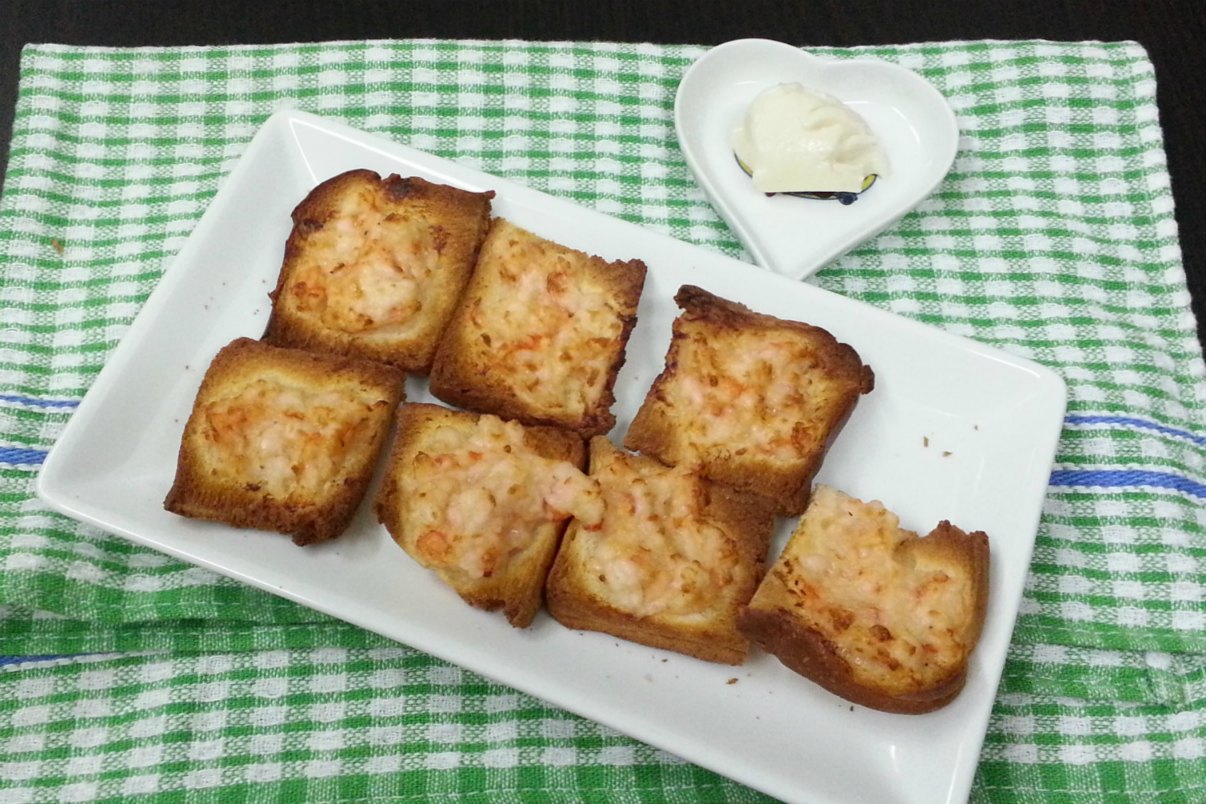 Air fried prawn toasties – a popular snack from Hong Kong made in less than 10 minutes!
EXCLUSIVE FOR A JUGGLING MOM READERS
Now you can cook with Air too! Quote "A Juggling Mom" and buy the Viva Digital Airfryer at $399 (Usual price: $459), FREE $50 SHOPPING VOUCHER and Avance XL Airfryer at $479 (Usual price: $539), FREE $50 SHOPPING VOUCHER at the PHILIPS EXPERIENCE SHOWROOM*.
The Viva Digital Airfryer and Avance XL Airfryer are also available at regular price in leading electronics stores, departmental stores and supermarkets island-wide.
* Terms and conditions apply. Limited to 1 Airfryer per person (IC must be produced). This promotion is valid from 1 December till 31 January 2014.
PHILIPS EXPERIENCE SHOWROOM
Address: 620A Lorong 1 Toa Payoh Building TP4 Level 1
Singapore (319762)
Opening Hours:
Monday to Friday: 9.00 am – 7.00 pm
Saturday: 9.00 am – 1.00 pm.
Closed on Sundays and Public Holidays
* A Juggling Mom received a Philips Avance XL Airfryer and was compensated to write this review. Product attributes mentioned are provided by Philips. However all opinions expressed here are based on my own experience.
Tagged: christmas, domestic goddess