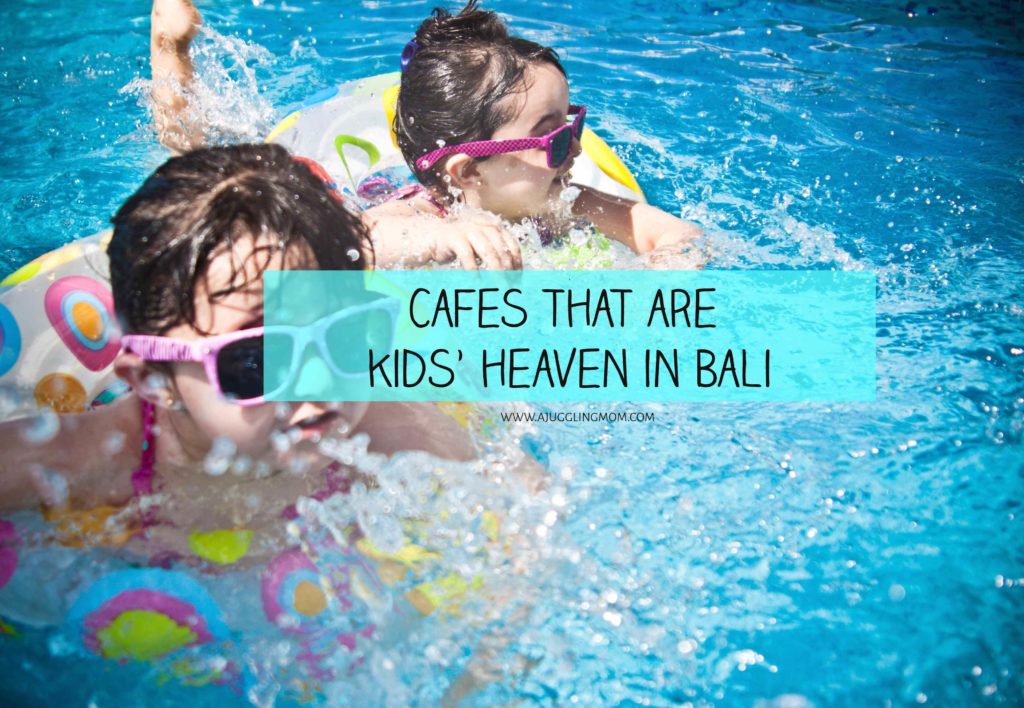 Now that the holiday season is right around the corner, this is the best time to pack up and explore the beautiful world with your family. One family-friendly destination that is perfect if you're looking for a chillax vacation is Bali, Indonesia. Look forward to beautiful sceneries and peaceful beaches that will rejuvenate and recharge your soul as you busk in the beauty of nature.
But there is always that risk of traveling overseas, where your kids might not take to foreign food. Fret not as here are some cafés with little kids in mind making them a total kiddie heaven.
La Casita Bali
La Casita Bali is one of the island's most kid-friendly restaurants. Not only is it one of Bali most treasured café that comes with a beautiful garden complete rustic décor, it serves up a delicious menu of hearty Peruvian comfort food that is perfect for the whole family.
There is an outdoor playground and mini-market where kids can enjoy outdoor fun and pretend play in between their meals.
Berawa's Kitchen
Berawa Kitchen is Bali's largest tropical alfresco foodcourt in the hip neighbourhood of Canggu. Kids will love the playground in the courtyard and the sprawling grounds where they can run around.
As for the adults, you can chillax with live music as you take your pick from different food stalls offering cuisines from all over the world.
The Joglo
If you are looking for the perfect Friday date night with your other half but have no one to watch your kids, then The Joglo has got you covered. Thanks to their Friday Night Kids Movie Club, you can get to enjoy your date night while your little ones get comfortable in a bean bag for the perfect outdoor cinema experience with popcorn and fruit punch.
Once the kids get settled, you can make your escape indoors with your other half as you dig into their delicious Mediterranean and Indonesian dishes.
Alam De Ubud
Happy vibes is what you'll get at Alam De Ubud. This café is the best location for parents to spend the day with their little ones relaxing under the sun in one of their many colourful bean bags and swings, or cool down in their swimming pool.
Take in the sights of the beautiful rice paddy field while you enjoy a delectable local Indonesian meal while your kids have their fill of fun in the lawn or pool.
Bali awaits you
Now that you're armed with a list of family-friendly cafes that will interest both you and your kids, why not make a trip to Bali these coming holidays and make precious memories with your family? The best thing about travelling to Bali is that it doesn't have to break the bank.
You can find cheap tickets on Traveloka, the best online travel platforms for flights from Kuala Lumpur to Bali or even from Singapore itself. Do check out the tickets before it's too late.
Read Also: Review of Bali Safari and Marine Park with a night safari tour 
Enjoyed reading this post? Do like my Facebook page to get more sharing on family friendly travel articles. You can also follow me on Twitter (@Susankoh) or Instagram (@ajugglingmom) for travel and fun places to go with your family.
Tagged: Bali, family holiday, family vacation