I'll be leaving for my holiday to Taiwan and it occurred that I haven't even blogged about my recent holiday in London last November. Erm, maybe not that recent after all. But anyway, to reminisce my London adventures sans Sophie, I'll start with an entry on one of my favorite place in London – Borough Market, a definite must go  for all foodies. So that's us Singaporeans 🙂
Borough Market is a gourmet food market that's located in Southwark Street. This is where wholesalers of fresh produce, organic food and food stalls serving anything from good old British food to international flavours can be found.
Given that it's a market, we thought we'll be there bright and early on a Saturday morning. Turns out that 9am was way too early as most shops only started business around 10.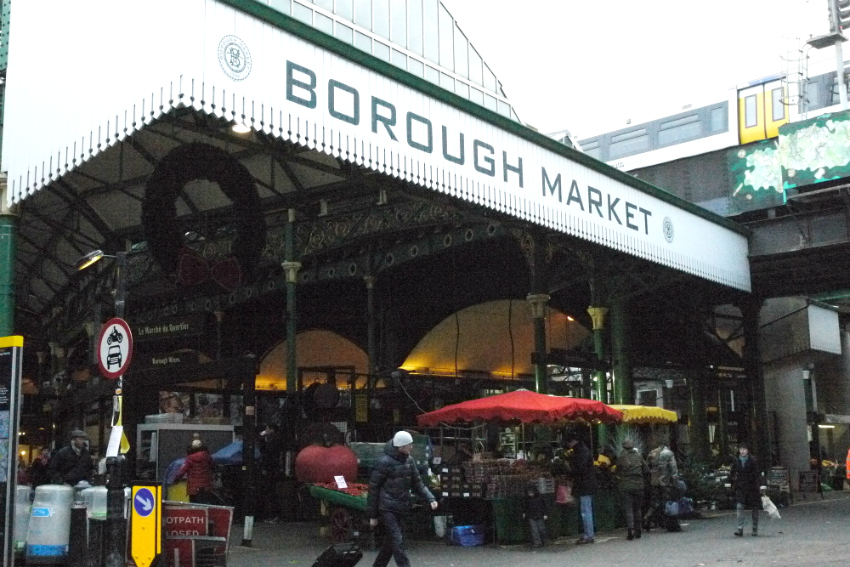 But you know what they say about the early bird. We beat the crowd and were among the lucky few who didn't have to queue to long for our coffee from Monmouth cafe, which was a must-try according to friends who have lived there.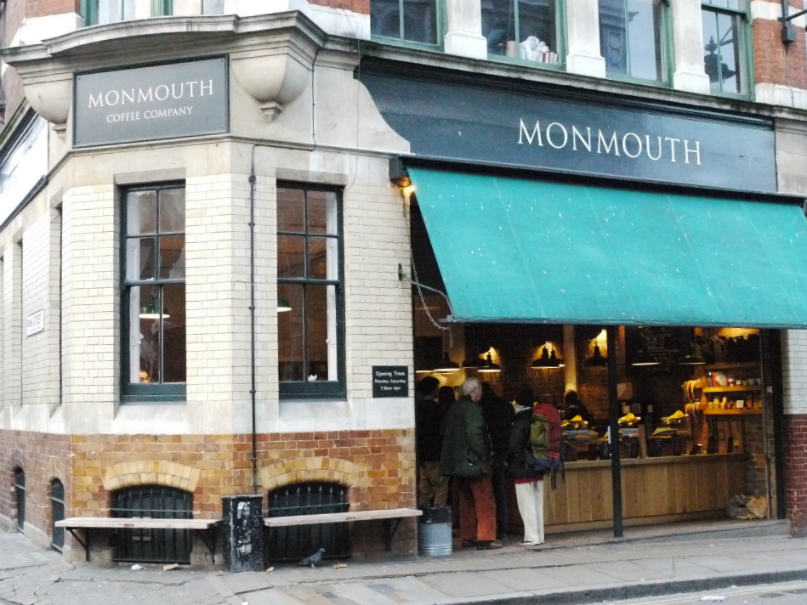 In their words, the coffee is legendary and I have to concur. So if you're looking for good coffee, do come early as the queue snakes out of the cafe once it hits 11.  You can also come here for a quick bite but seats are pretty limited.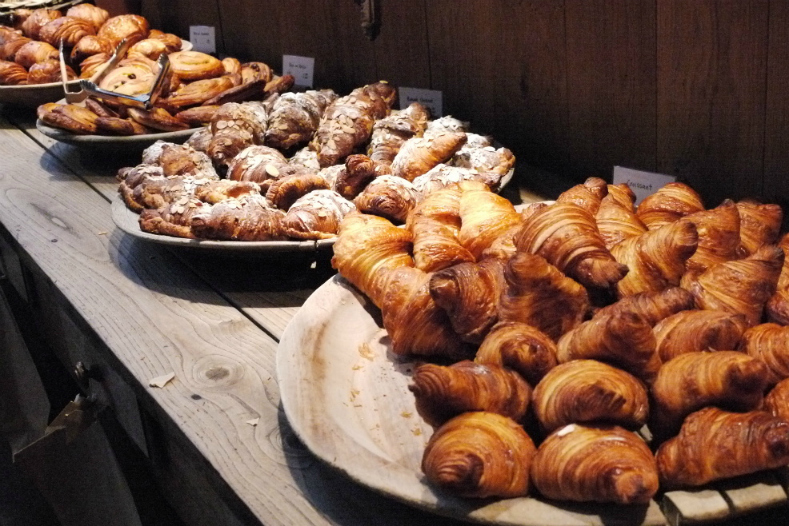 So envious of their fresh produce that looks way fresher than what we have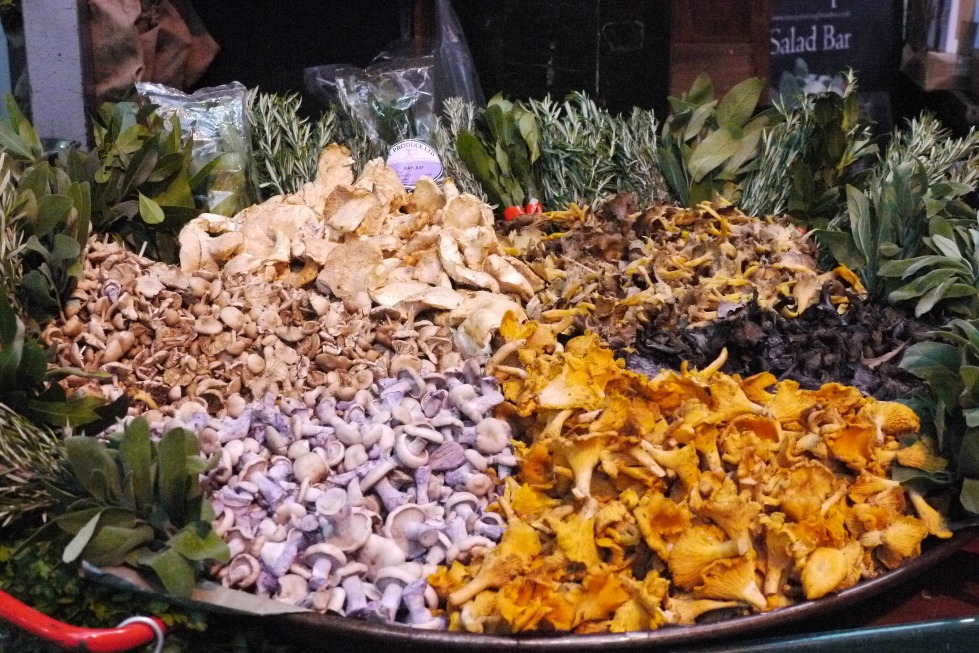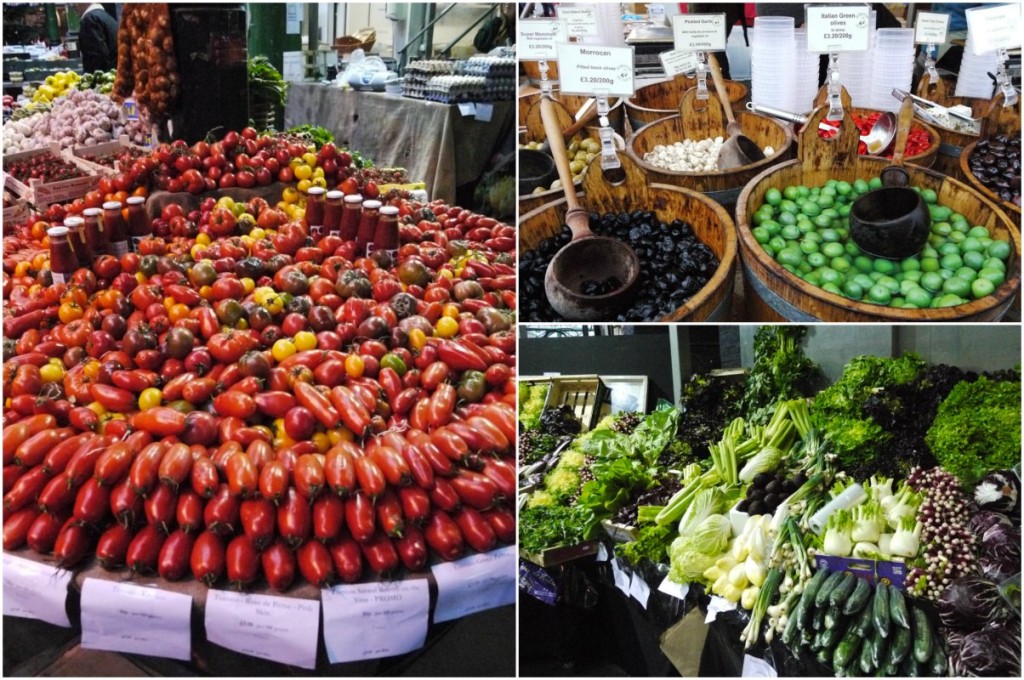 Love the medley of colours everywhere I turn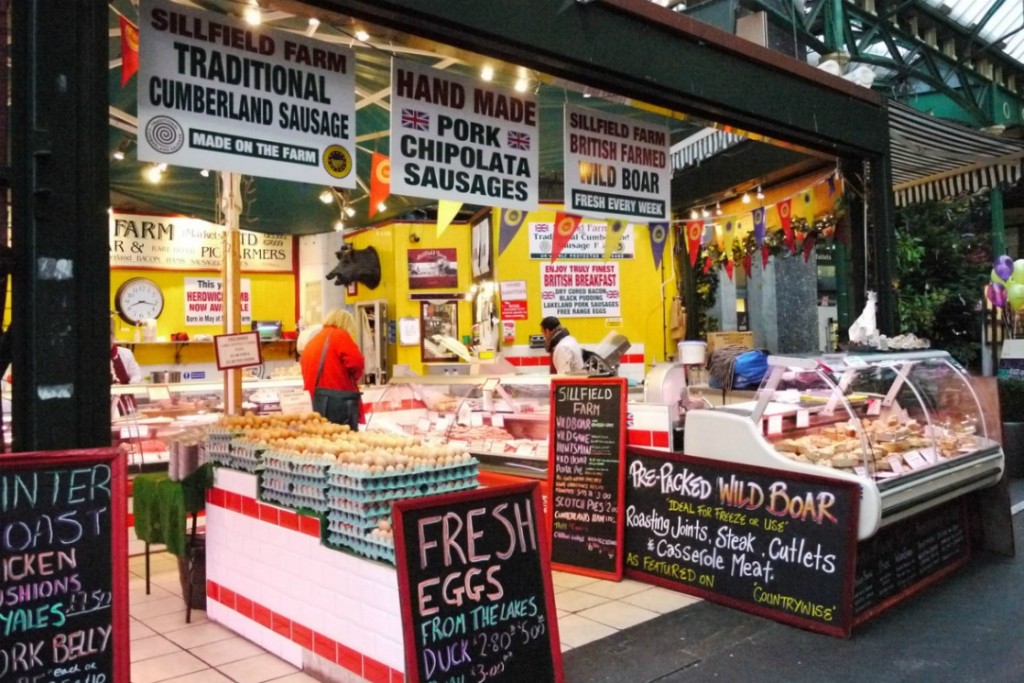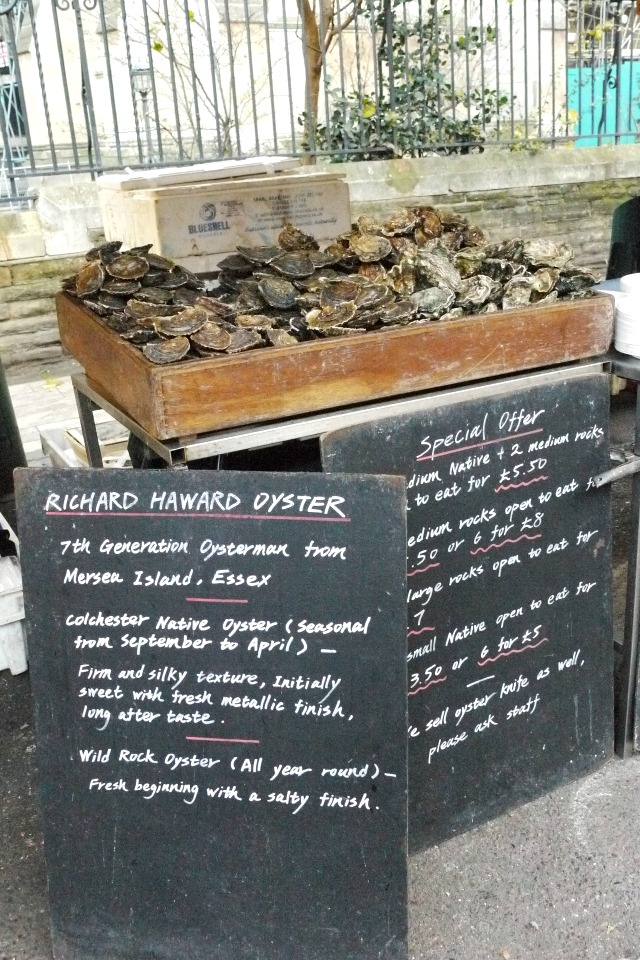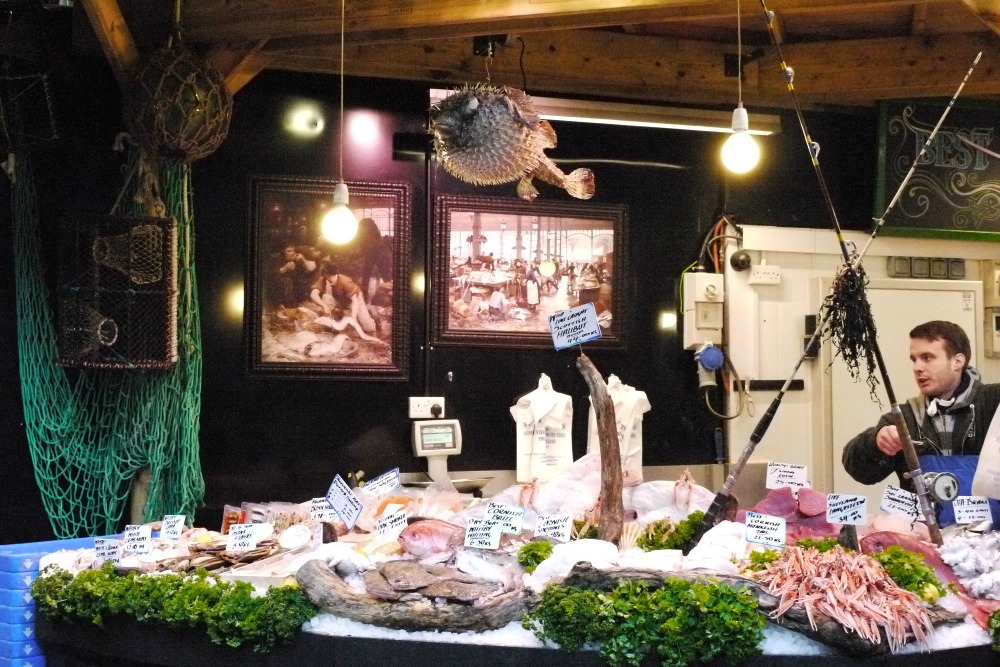 Puffer fish for sale. Do you spot it?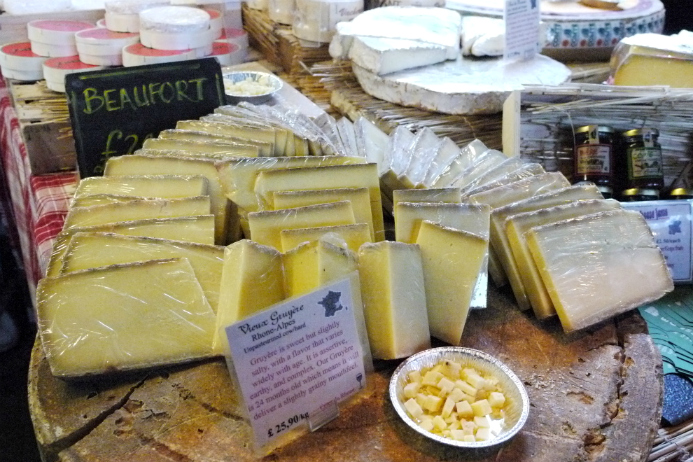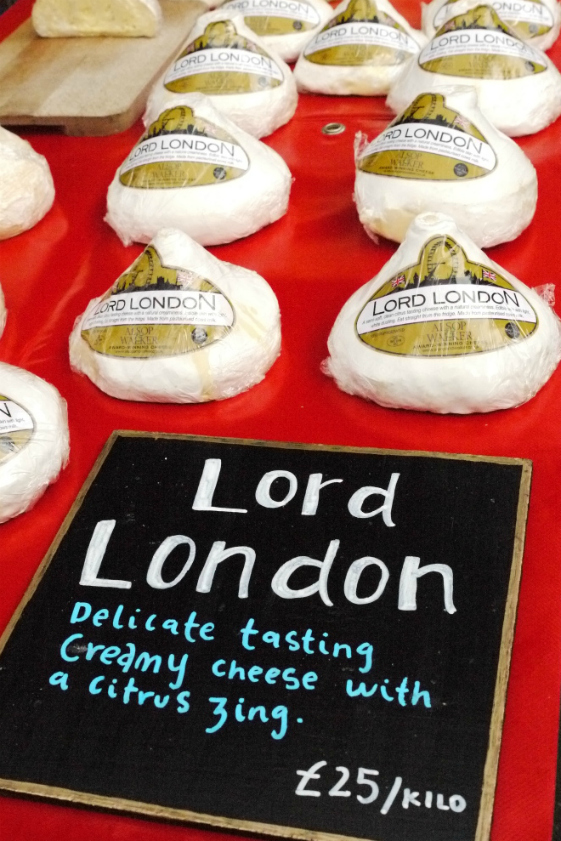 If you're a cheese lover, there's so much to choose from
And of course I can't end this post without leaving you with some of the recommendations. So there's 5 of them!
1. Shell Seekers– the picture says it all.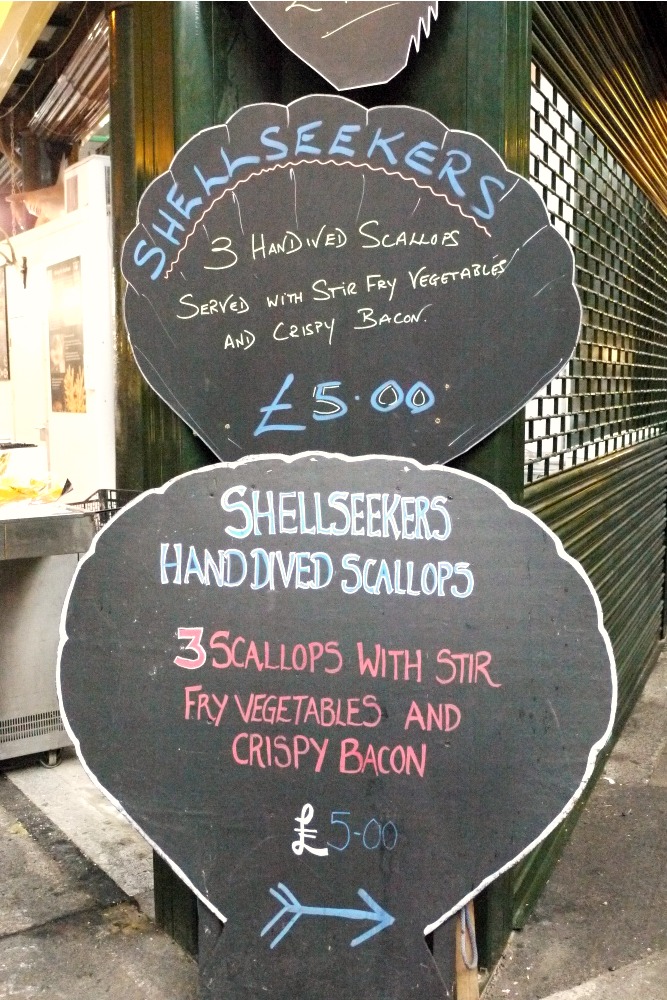 For 5 pounds, you get 3 fresh stir fried scallops, pretty much like Japanese teppanyaki style topped with bean sprouts and bacon bits. Verdict, they were oh so heavenly!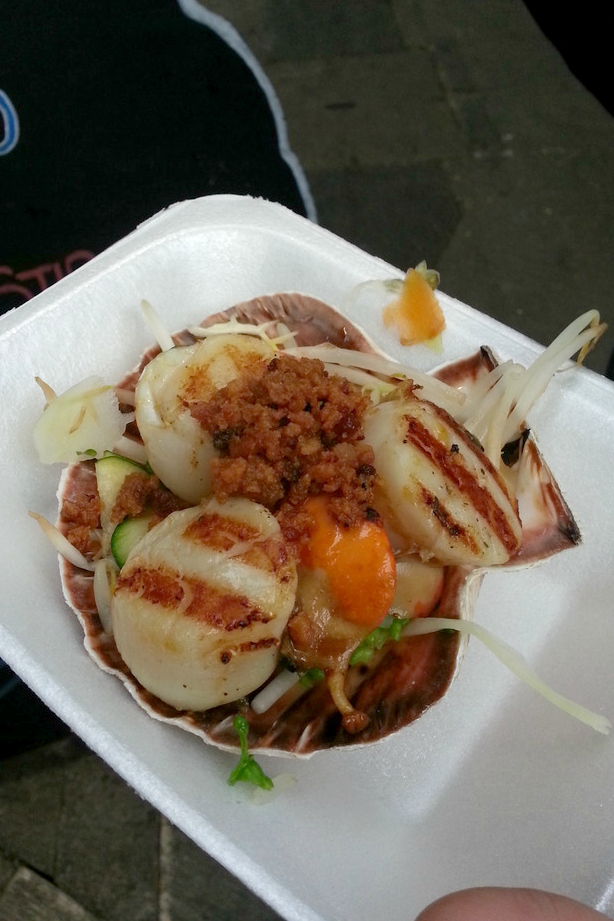 2. Kappacasein for their amazing cheese toasties!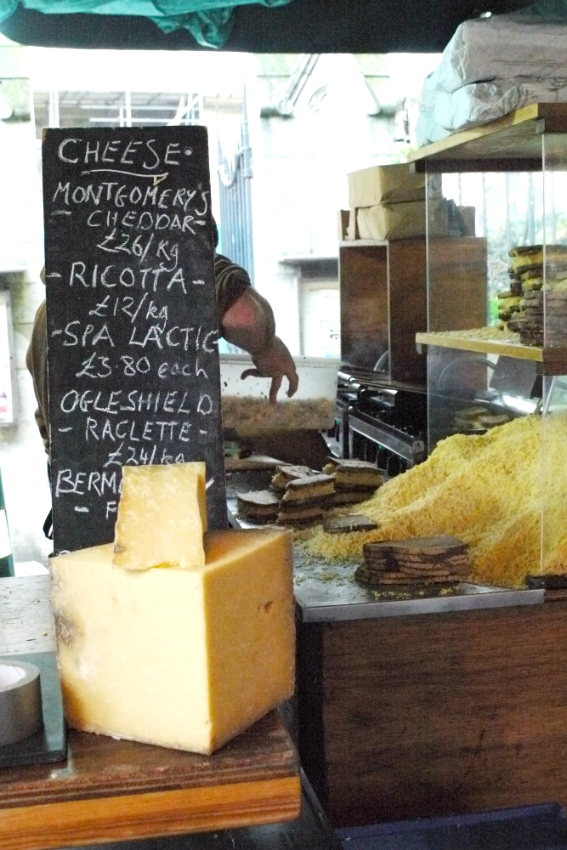 On a diet? Well not today!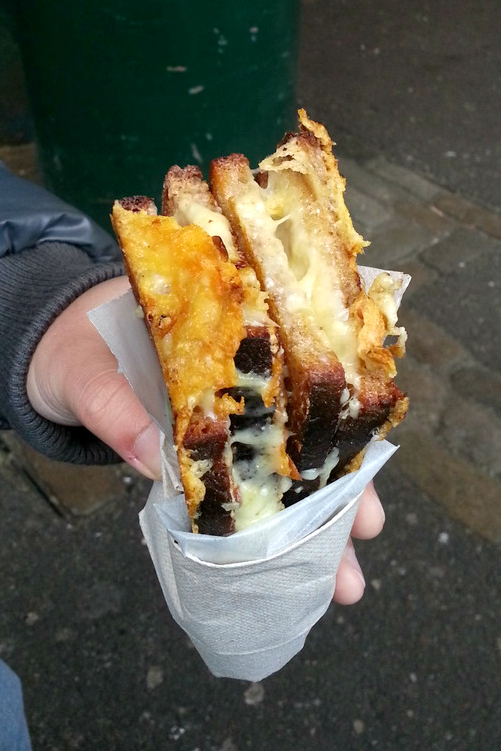 Here's my toasted cheese sandwich, made with Montgomery cheddar, onions, leeks and garlic on Poilâne sourdough. It was the best cheese toastie and this is without a doubt my favorite.
3. Northfield Kitchen– where everything looks so yummlicious, just check out their menu.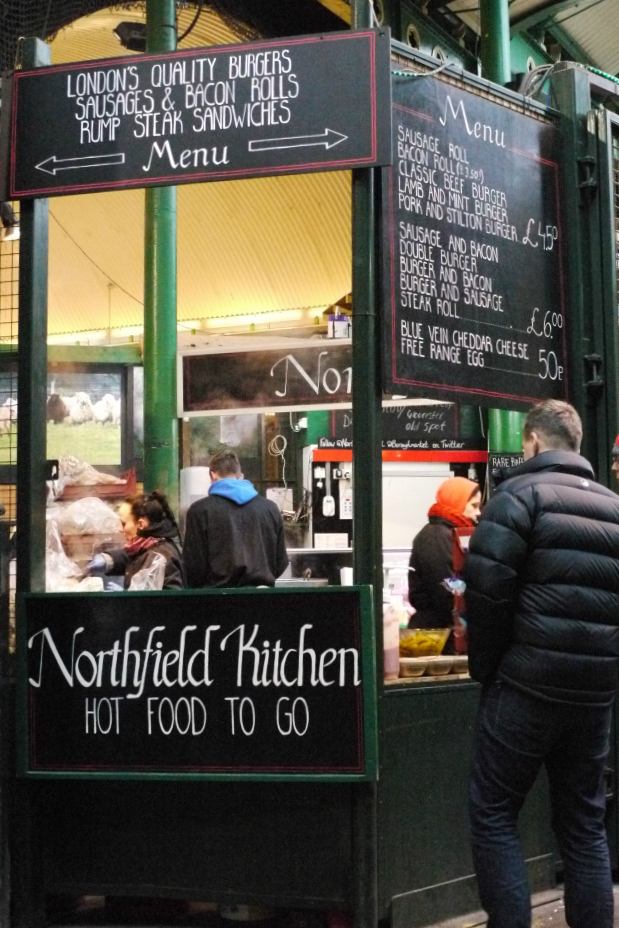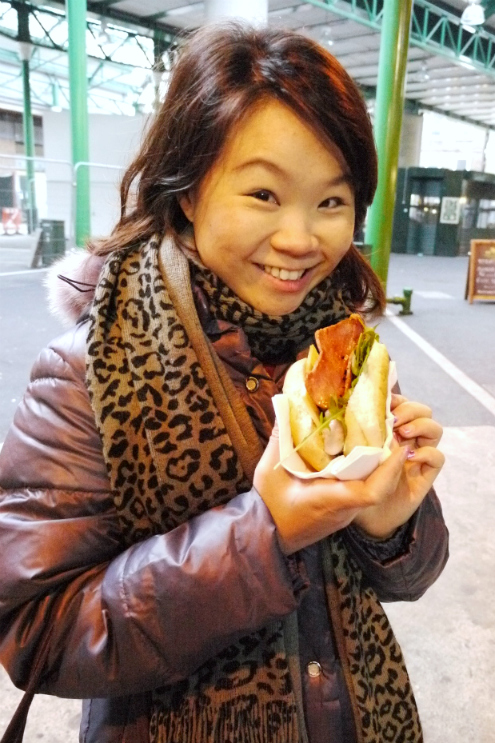 Ready to dig into my bacon burger!
4. Brindisa– I heard that they are well known for their grilled Spanish Alejandro Chorizo buns with piquant paprika oil and complemented by red peppers and rocket. But it was a pity that they only opened at 11:30am. But judging from the reviews I read, it's definitely worth a try,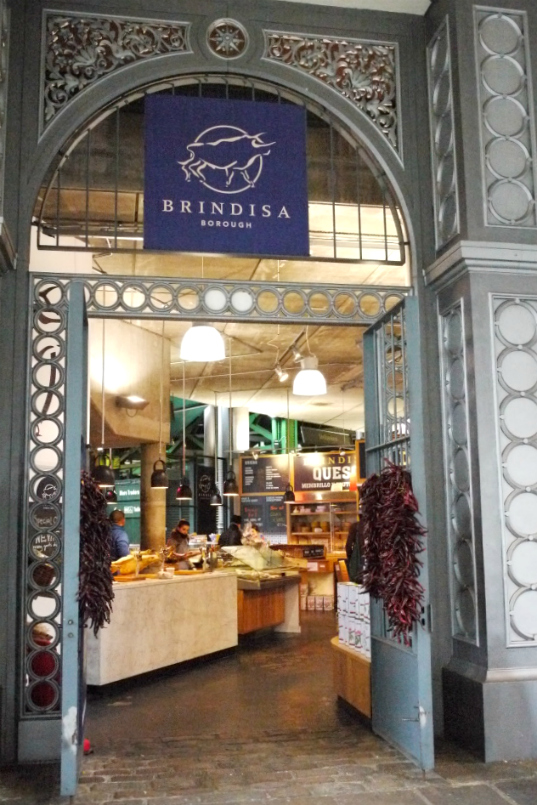 5. La Marche du Quartier– a French food stall where their specialty is the hot duck confit roll. Too bad, we missed this as well as they only open at 11.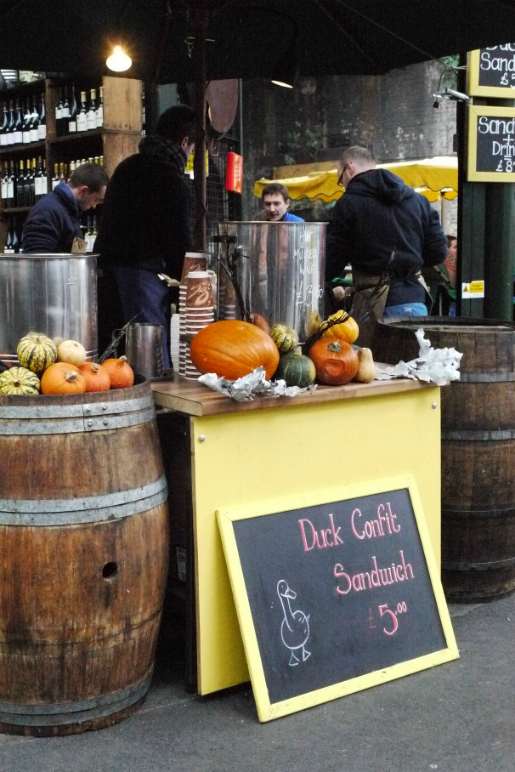 You definitely want to come to the Borough Market on an empty stomach as there is simply so much to try, eat and savour. We easily spent 2-3 hours just walking around and took in all the sights of the market.
If none of my 5 recommendations managed to tantalise your taste buds, I'm sure that the tower of the world's famous ultra chocolate brownie will do the trick!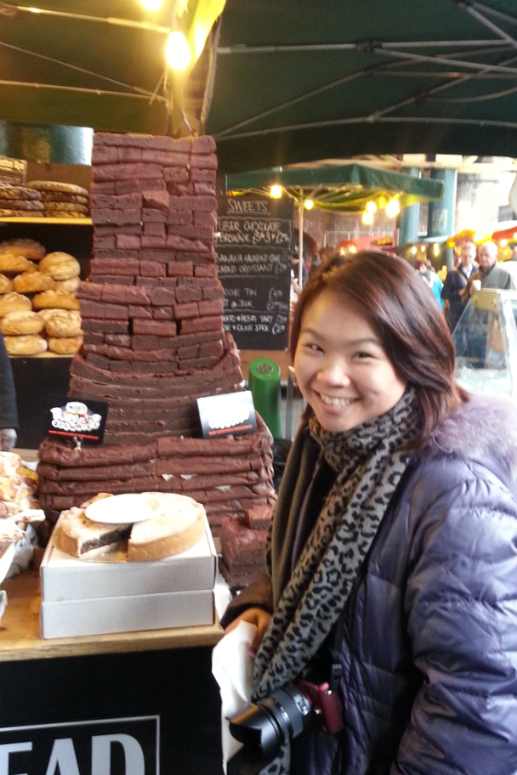 Address
8 Southwark Street
London SE 1TL, United Kingdom
To get to Borough Market:
Travelling by train- The Borough Market is located next to London Bridge Station which is serviced by the Jubilee and Northern Lines on the Underground and by overground trains from all over London and the south of England. To reach the market, exit the station and cross Borough High Street.
Travelling by bus- Alight at either London Bridge, Borough High Street or Southwark Street and it will lead you right to the Market.
You may want to visit on Saturdays when the market is fully opened from 8am to 5pm. But my recommendation is to reach just before 10 when most shops start their business. Do be prepared for the crowds.
Linking up with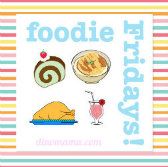 Tagged: Borough Market, Holiday, london, United Kingdom, weekends