23 March 2015.
The day the founding father of modern Singapore,  Mr Lee Kuan Yew left us. He was 91 years old.
Today as I stood under the torrent rain, along with hundreds and thousands of Singaporeans who lined the streets all around the island to pay our final respects to Mr Lee, I knew that we had only gratitude and appreciation for what he has done for our nation. Never mind the pouring rain, because we knew that Mr Lee was a great man who deserved this honour and we wanted to bid him farewell for the very last time.
The sight was truly history in the making as the people cheered, clapped, waved, saluted and bowed as the cortege made its row around the island before arriving at the UCC at NUS.
To be very frank, I couldn't find the words to write a tribute for Mr Lee when I first heard the news that he's gone last Monday. Being born in the 80s, I've known him to be an important man who's shaped the history of Singapore as our first Prime Minister and subsequently, SM when he stepped down as the PM in 1990 and then as a advisory role as the MM.
He was instrumental in so many aspects of Singapore and had a say in matters from housing, to education, labour,  marriage, birth rates and other even seemingly insignificant issues like greening Singapore.
I'm ashamed to admit that my indifference towards political matters of the state showed how ignorant I was of his role in where Singapore is today. As I began to devour the new and articles that streamed in last week, I began to have a deep admiration and respect for what he has done for our nation in the past 50 years.
There was so much to take in, from the beginning of his political career as Singapore's first Prime Minister, to how he's become a respected leader all over the world having taken Singaporean from a third world status to first world standing. But beyond his achievements and his credentials, what I was amazed is how he was strategic in his thinking, charting Singapore's  future with foresight and wisdom, yet simple in his personal lifestyle, with disciplined, frugality and dedication particularly as a husband in his 63 years of marriage. He was an exceptional leader in every sense and left a great legacy for every Singaporean.
I've had so much running through my mind this last week as I watched his documentaries and read about him. He fought hard to unite a multiracial and multilingual nation that was characterised by chaos and today it was amazing to see that even in death, the country united even as we mourned his death and came to pay our final respects to him.
Who would have imagined that Singaporeans from all walks of walk would queue day and night, up to 10 hours, braving the elements at the Padang just to catch a glimpse of Mr Lee's who laid in state at the Parliament House during the week of mourning?
Even we made our trip there last Friday, armed with a thank you card drawn by Sophie to give to Mr Lee. And as we watched the news, I explained why this man was so respected that even dignitaries, leaders and even a king came to pay their respects to Mr Lee.  It was a teachable moment, to never take for granted what we have.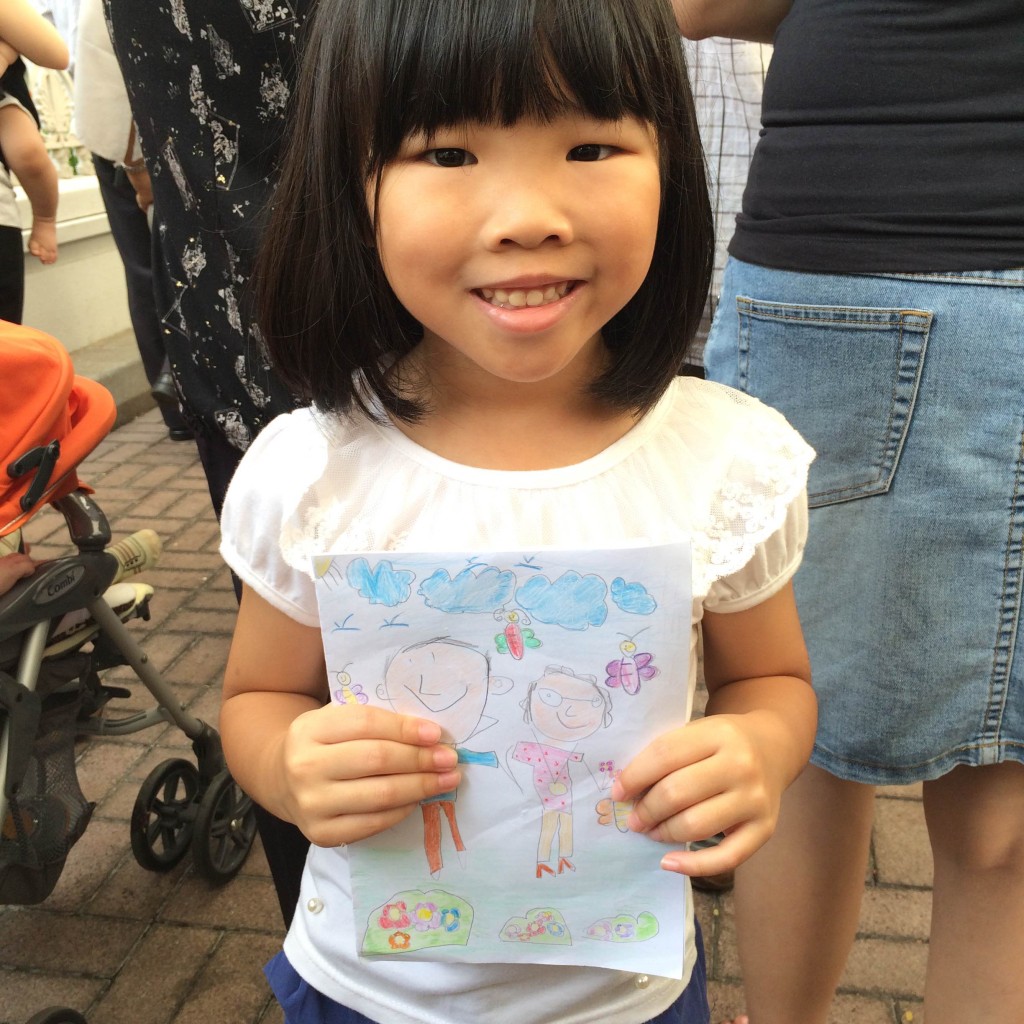 And for once, we didn't hear a word of complaint.  This gives hope that perhaps as a nation, we are not as apathetic and ungrateful as others think we are and when we have one common purpose, we stand united.
Mr Lee's selfless dedication to the country also challenged me to a find a greater sense of purpose in life,  what  can I do in my own personal way to carry on his legacy? As a citizen, it gives me immense pride to be a daughter of Singapore to enjoy the fruits of stability, peace and prosperity of the nation. Today as we bid Mr Lee farwell and reflect upon his life, let us ask how we can carry on his legacy in our own ways.
Taking an excerpt from Mr Lee Hsien Loong's eulogy,
 St Paul's Cathedral in London was built by Sir Christopher Wren. He was the architect, and he is buried in the cathedral, his life's work. The Latin epitaph on his grave reads: si monumentum requiris, circumspice (If you seek his monument, look around you). Mr Lee Kuan Yew built Singapore. To those who seek Mr Lee Kuan Yew's monument, Singaporeans can reply proudly: "look around you"
Yesterday, as we took our pledge and sang the national anthem, we have a sense of duty to our founding father to take Singapore to greater heights. To carry on the legacy that he has built and left for his sons and daughters of Singapore.
Majulah Singapura! Onwards Singapore!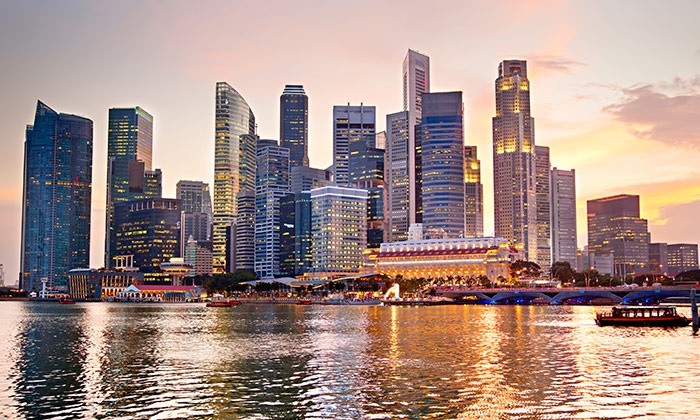 Tagged: Singapore