When you're a parent, not only do you read fairy tales stories before bed time. You need to know how to act them, sing them and even draw them occasionally to keep the little one entertained.
Can you guess what story this is?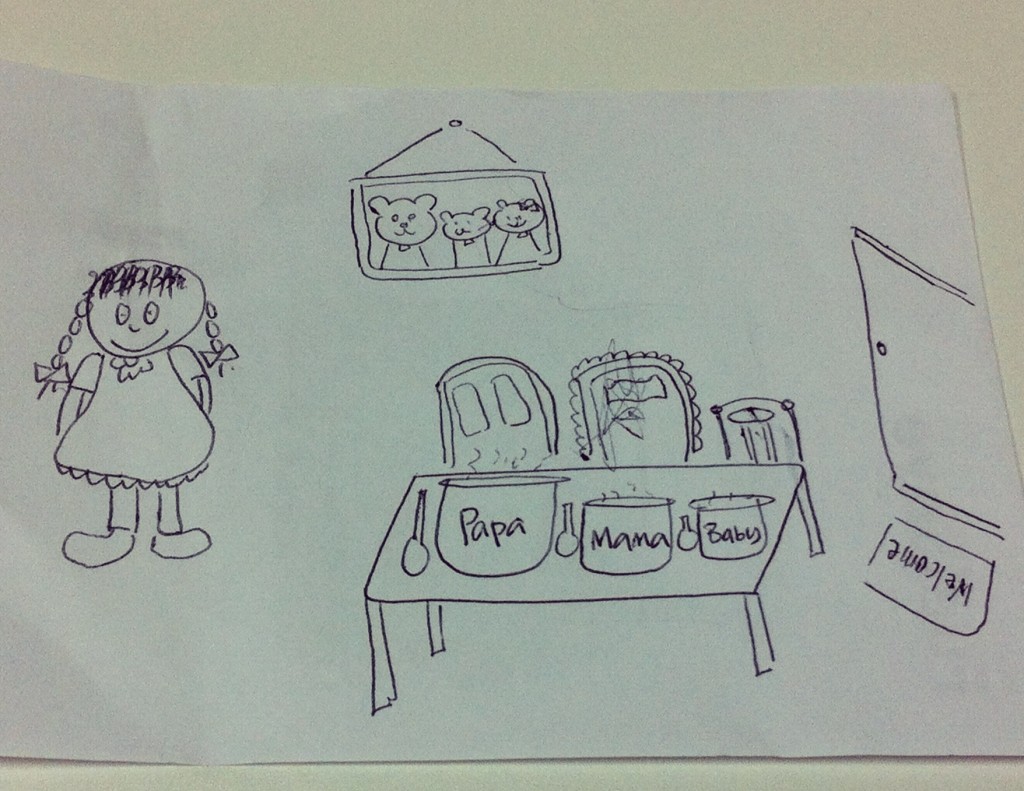 I'm pretty darn proud of my drawing too 🙂
What is your kid's favorite bedtime fairy tale?
Tagged: kids