There are two groups of children in the child care- those who bite and those who get bitten. You can almost guess where I'm going with this one…
For the 5th time, Sophie has been complained of biting her classmates in the child care. This one is by far the worst when the teachers reported of "punctured teeth marks which caused bruising" on the poor kid. The scenario is no different from the previous incidents… her friend wants a toy/flashcard/ slide, she wants the same item, they pull, she pulls and when she doesn't get it, she sinks her teeth into them.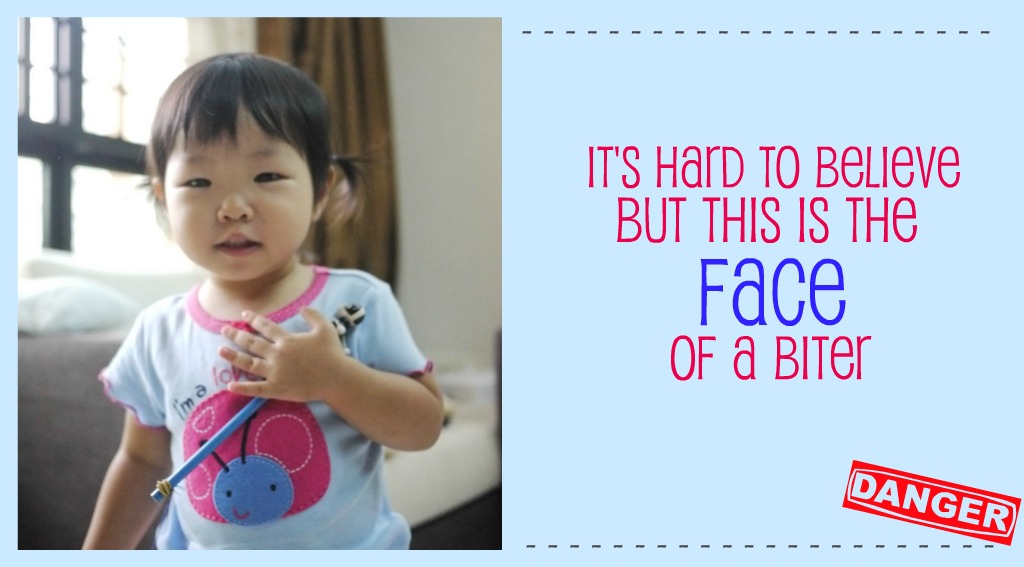 Now I don't know who's the most distressed in such situation?
the kid who got bitten;
the parents of the poor child that got bitten;
the teacher that had to tell the parent of the child who got bitten or
me, the mother of the child who's beginning to get a reputation of being a notorious a biter in school!
I'm thankful that the school center manager has been understanding and not threaten to kick my daughter out from school for her behavior. (see note of warning below) And even more grateful that she's been doing a great job of calming the nerves of the kids' parents whom my daughter has bitten. Else, who knows what disguise I have to put on to pick my daughter from school.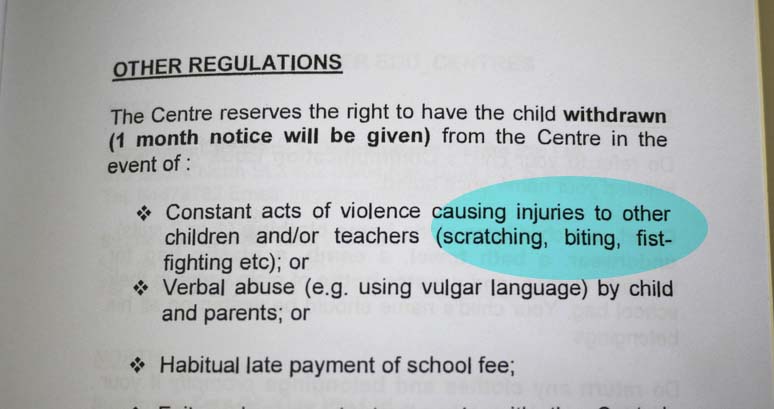 The strategy for now is for both teachers and I to partner together to teach this little terror that it's not acceptable to bite, hit or shout at her friends. While she has not beaten anyone to pulp, we're going for a preemptive measure to ensure she doesn't get there. At least it's encouraging to know that it's a phase that will pass once her vocabulary increases as she'll be able to express herself better.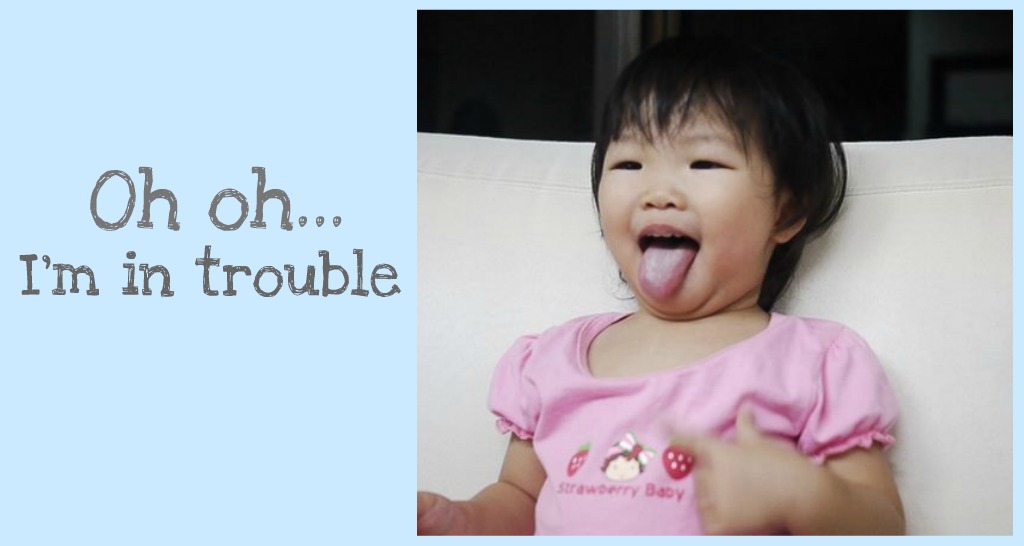 As for now, mummy's teaching her to say "Stop" or "No" as well as the importance of sharing so that she doesn't get a "Strike and You're Out" card from the school.
Tagged: biting, child care, Terrible twos