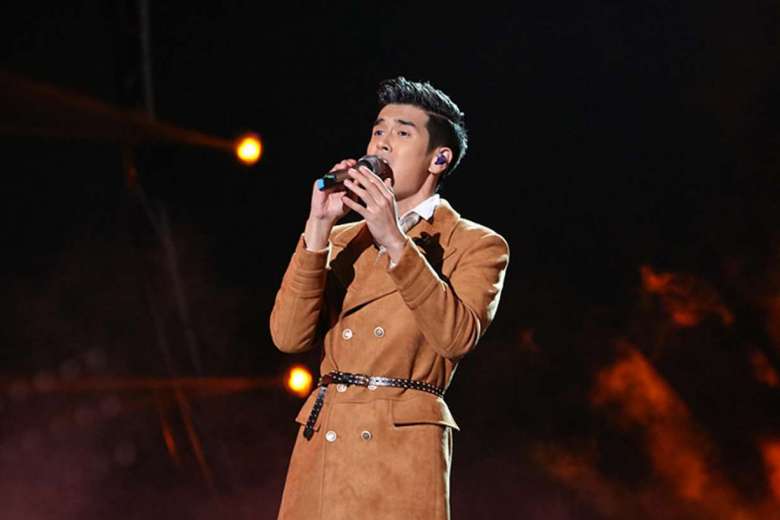 Like the whole nation, I followed the first season of Sing! China with much anticipation as we had our first homegrown local, Nathan Hartono, charmed the judges with his soulful singing and showmanship at the auditions and sailed his way to the finals where he eventually clinched second place in the immensely fierce singing competition.
And who can forget the whole fiasco over 45+47=81?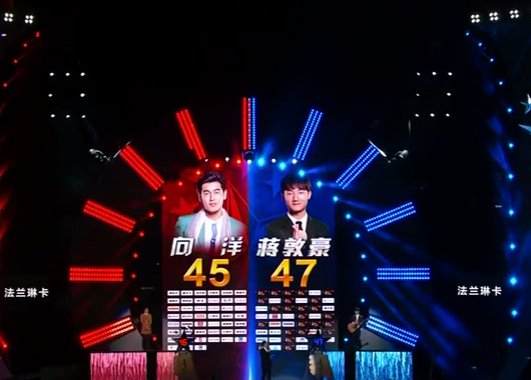 Voting results aside, like what Nathan said, what he gained from the singing competition was way more than the coveted title itself as it opened up a world of opportunities into the China market for him which he never could have imagined if not for this competition.
While the Sing! China revolved largely around the contestants, the 4 mentor judges, also known as their 导师s  were instrumental in grooming these budding songbirds and more importantly every one of them displayed what it means to be an exemplary mentor and here are 5 reasons why they make such exceptional mentors in my opinion.
5 Qualities of Exceptional Mentors
1. They have an eye for potential
In the case of this singing competition, it might be more apt to say that they have an ear for potential.
But jokes aside, If you're unfamiliar with the format with Sing! China, it's a blind singing audition where the judge mentors do not see the singer's face until they hit a buzzer.  So really, their vocal chords and singing chops are all these contestants have got to showcase and for the judges to spot potential from a mile away says a lot about their experience and also vision for these singers when they plan to "recruit"  and develop them for their team.
2. They are committed
Being a mentor takes commitment and before the finals, each of the mentors had 10 students under their wing where they had to strategise  a game plan for every single one of their students.
Judging by the interviews from their students, it's evident that every mentor showed nothing short of commitment and dedication when they took time to understand each of their student's strengths and weakness, their unique sound qualities and what worked best for them in order for them to push the envelop week after week and grow through this journey.
And the mentors did all these while juggling their family commitment, recordings, interviews and concerts (at least in the case of Jay Chou).
Just read what Nathan raves about his mentor, Jay.
"He was an exemplary leader, an exemplary musician and one of the most hardest and efficient workers I've ever met," Hartono said. "He's (Jay Chou) a busy guy, he's arguably one of the most famous people in Asia but the amount of care and attention he puts into every student and the performances and everything, it's really crazy.

"He does his homework – he does his own research on his time off – to make sure he's aware of every student's strong and weak points. And I think more than anything, I learned that a work ethic will take you far; very, very far."

"I saw how much he believed in me," Hartono added. "I saw how much care and work he put into every performance. It wasn't just a job to him. That inspired and motivated me to really try as hard as I can because I guess part of me didn't want to disappoint him."

Credit from Nathan Hartono's interview with Channel News Asia
3. They never stop learning
For some of these judges, they had to learn a new genre of music which they are unfamiliar with. In the case of Na Ying, one of her student does Hip Hop in her team and in Episode 8, Na Ying revealed that she did her own research on Hip Hop and found out the category of Hip Hop which was her student's signature style and how she learnt to appreciate and embrace it.
And what's even more commendable is how each judge never imposes their own style or way of doing things on their student just because they have made it, which may sound awfully familiar of leaders who try to conform others to be a mini versions of themselves. Instead, these mentors take time to build rapport with their students, understand their individual strengths and gave them one to one advice on how they can maximise their fullest potential on stage.
4. They lead by example and are an inspiration to model after 
Nathan Hartono was not the only student who was all praises for his mentor.
In many of the student's interviews, they shared how lucky they had been under the mentorship of their mentor judges and beyond the invaluable singing guidance, what they were inspired by was witnessing how dedicated and hardworking their mentors have been with their song selection, music arrangements, and even choreography that were all personalised.
In Episode 11, Harlem showed that he's not afraid to take risks when he challenged his student with an Indian Bollywood music arrangement of Pharrell Williams' Happy. Even though it sounded odd to me, his student rose to the challenge, aced it and wowed the judges with it which goes to show that mentors have to step out of their comfort zone if they want to step up themselves.
5. They celebrate your success
In my opinion, a true mentor and leader always stands on your side and will never be intimidated by your success. In fact, they are the first ones to pop the champagne and celebrate your success simply because they are genuinely happy for your accomplishments.
Week after week, I see these four mentors talk about their students with pride as they described how their students have grown and improved over the course of the competitor. And what struck me most was seeing the delight and glow they have on their faces, like a parent rooting for their child at Sports Day, when their students take center stage and do their thing. You can't miss that and I bet you they really are swelling with pride.
A truly great mentor is hard to find, difficult to part and impossible to forget.
A lesson on mentorship was not quite what I had in mind when I watched Sing! China but it sure made me ever so grateful to have crossed paths with some outstanding mentors in my life, who have been a guide and provided precious counsel and support in my career, spiritual journey and life's journey 🙂
What are some qualities that make an exceptional mentor? I'll love to hear from you.