Weekends are the perfect time to sleep in but it's a luxury we haven't been able to enjoy with Sophie's enrichment classes happening before 9am on Saturday mornings. I know I shouldn't be complaining since we're the ones who decided that it's better to get the classes over and done with by Saturday morning so that we can have the rest of the weekend to ourselves.
When a space finally opened up for a weekday class after almost a year's wait, (I'm not even joking) I was ecstatic and accepted it without hesitation. With our Saturday mornings freed up, I suddenly seemed to have gained extra hours on weekends to spend with my family and I'm simply loving it.
Weekend Wanderings
Needless to say, I made plans for our glorious weekends and last week, we headed to Raffles Place on Saturday. The CDB is usually a place I never step foot in on weekends since I'm already there 5 days a week plus I really wasn't keen on being reminded about work at all, thank you very much.
But I went and brought my family along because the technicolour urban structure at Raffles Place Park was finally unveiled for ArchiFest 2016.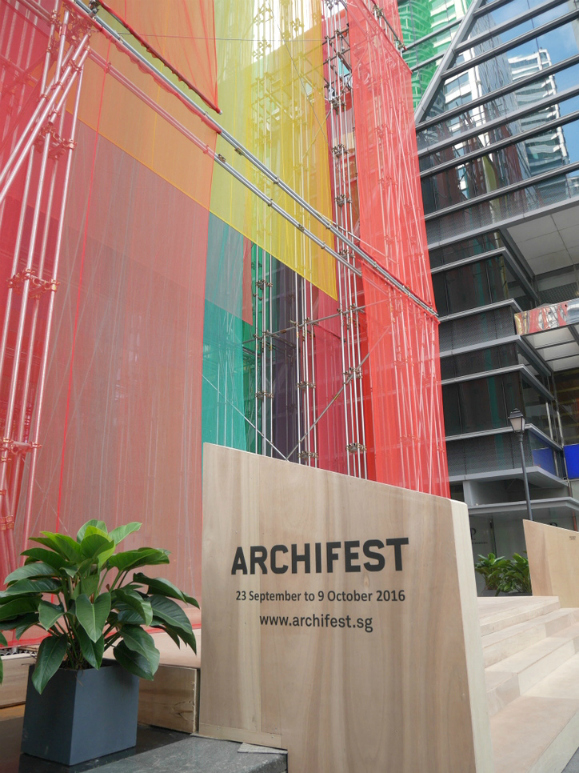 About Archifest 2016
Archifest 2016, an annual public festival for Singapore to celebrate architecture and the built environment.
Celebrating its 10th anniversary, the 2016 theme is titled "Exhale". 'Exhale' examines the rapid pace of life that is often associated with a dense city. 'Exhale' questions the city's ability to accommodate people who are searching for a different tempo. 'Exhale' challenges the inhabitants of the city to dictate their own rhythm of life.
Our 10th anniversary edition starts 23 Sep to 9 Oct 2016, all are welcome!
Taken from ArchiFest Singapore facebook page
The intention for Archifest is to get the public to see architecture in in a new light and they certainly caught my attention when I saw the steel scaffolding going higher and higher day by day whenever I went for lunch. Plus it's really hard to ignore it when the kaleidoscope of colours transformed the whole facade with the rainbow netting.
The end result? A striking Instagram worthy backdrop.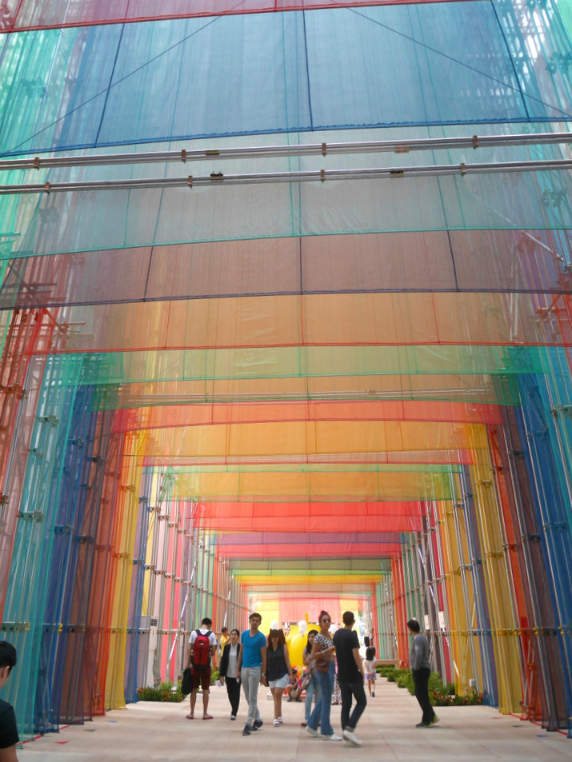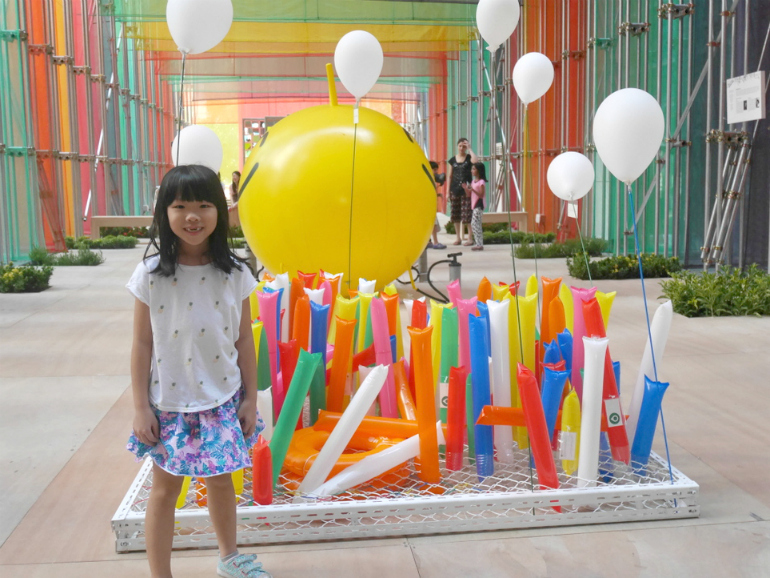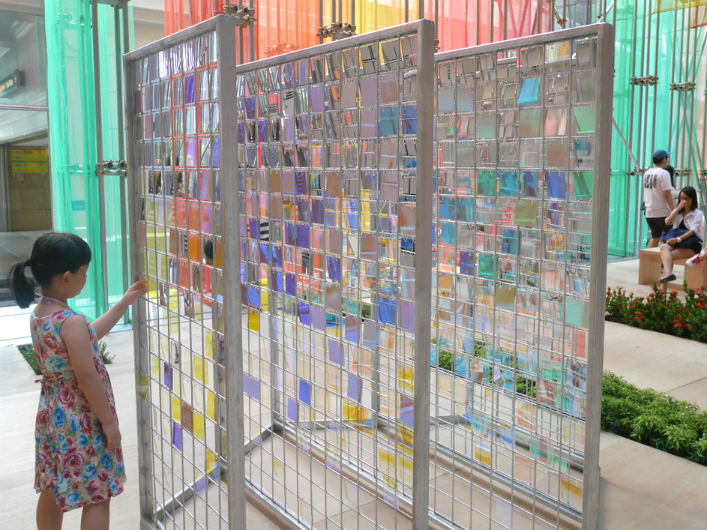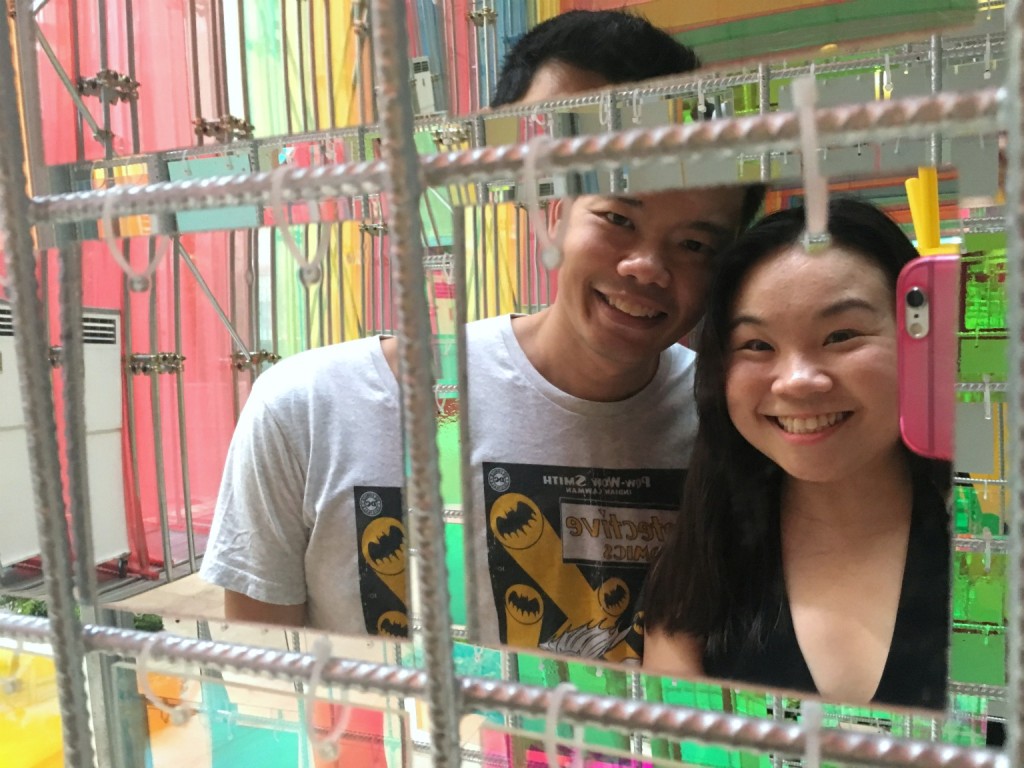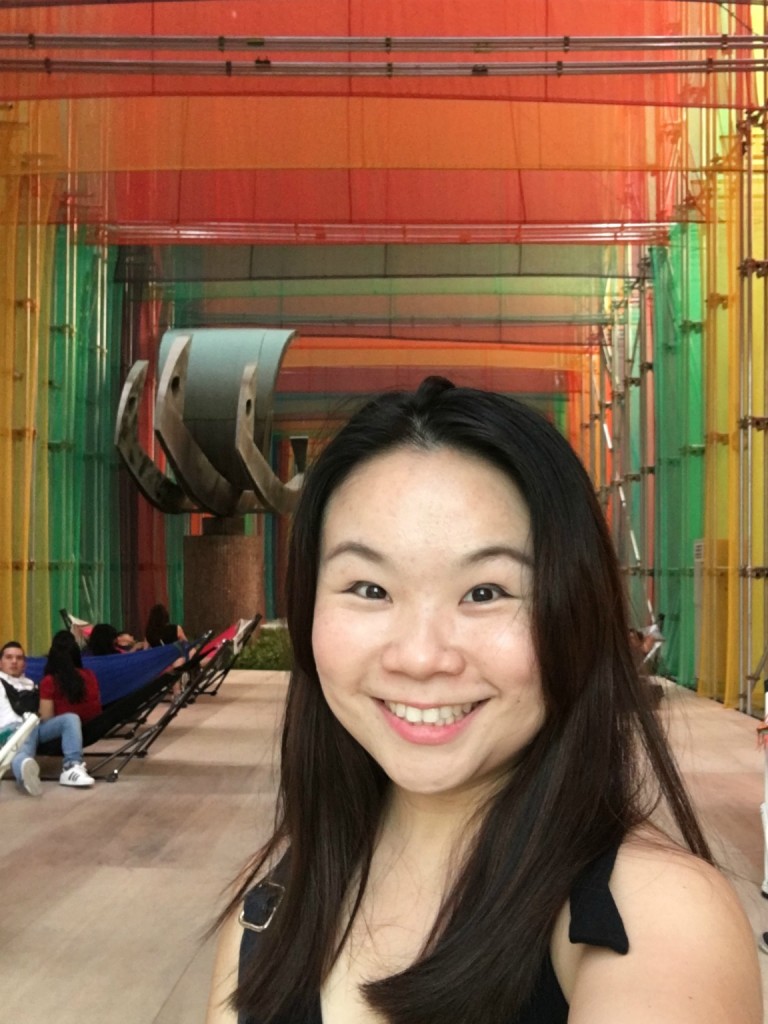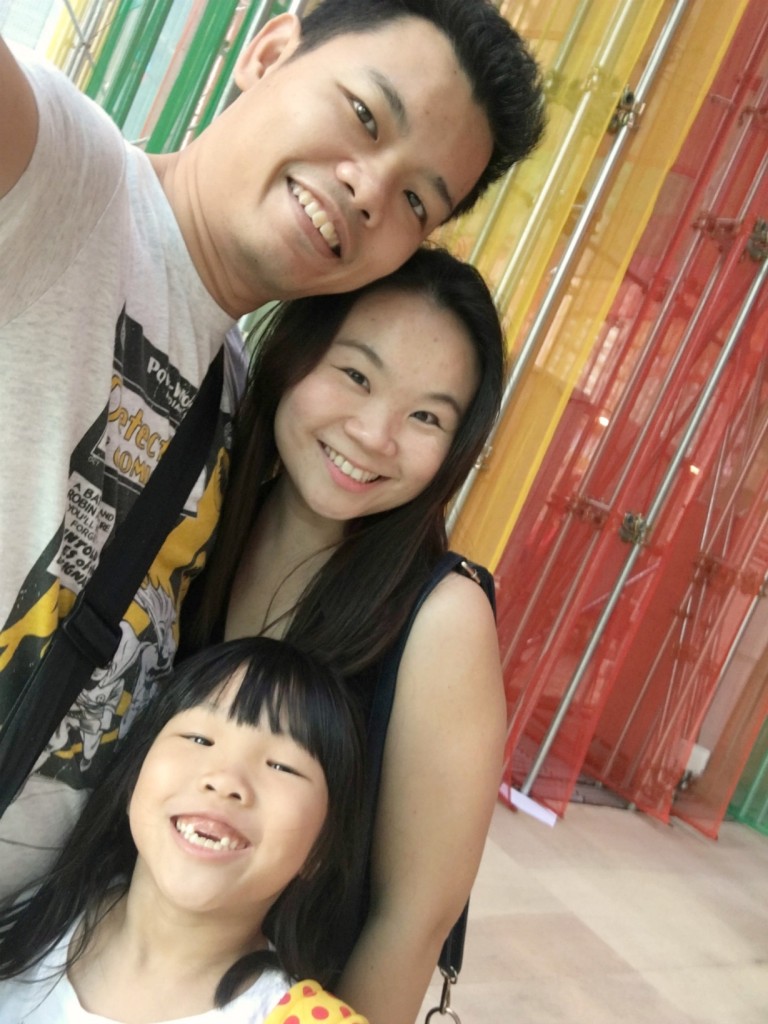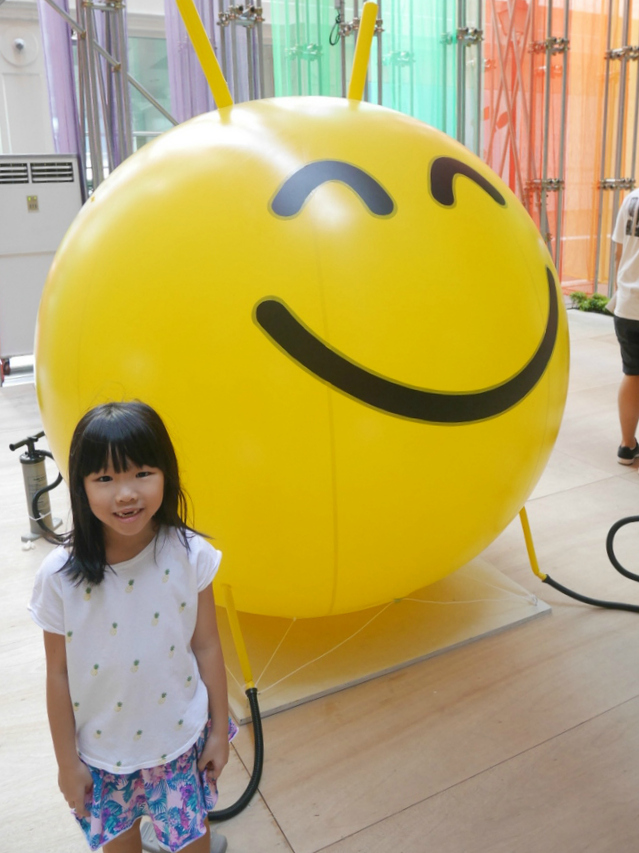 It's certainly not everyday where I'm this exuberant to be in CDB and who can resist this joy inducing colour therapy? They certainly work wonders in lifting our mood and I heard one of the activities for Archifest is #FlipTable where you can literally flip table when your boss makes you do shi*** work AGAIN. It happens today on 27 September and 3 October.
Singapore's first travelling book swap by Books & Beers at Archifest last Saturday that encourages a culture of sharing and recycling their favourite titles with others and bonding over beer.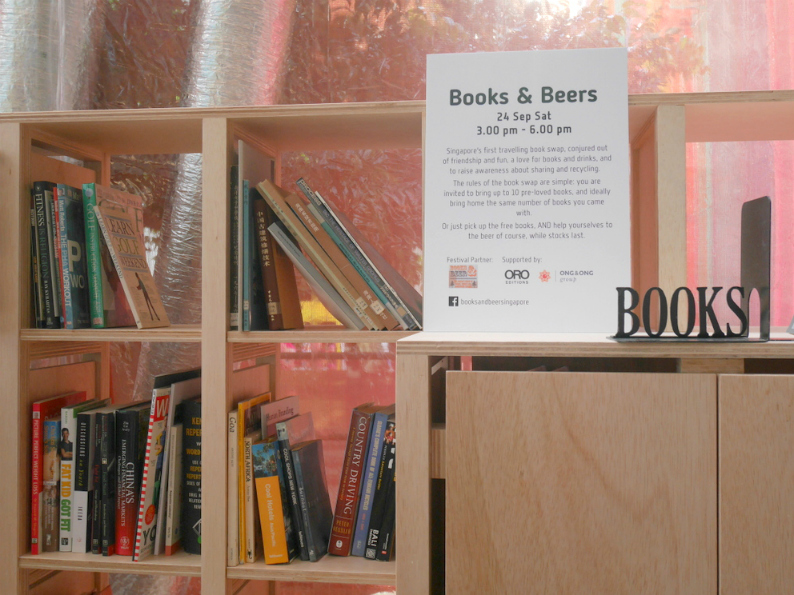 The exterior of the scaffolding looked equally if not even more mesmerising against the background of an urban jungle surrounded by skyscrappers and tall buildings in the middle of CDB.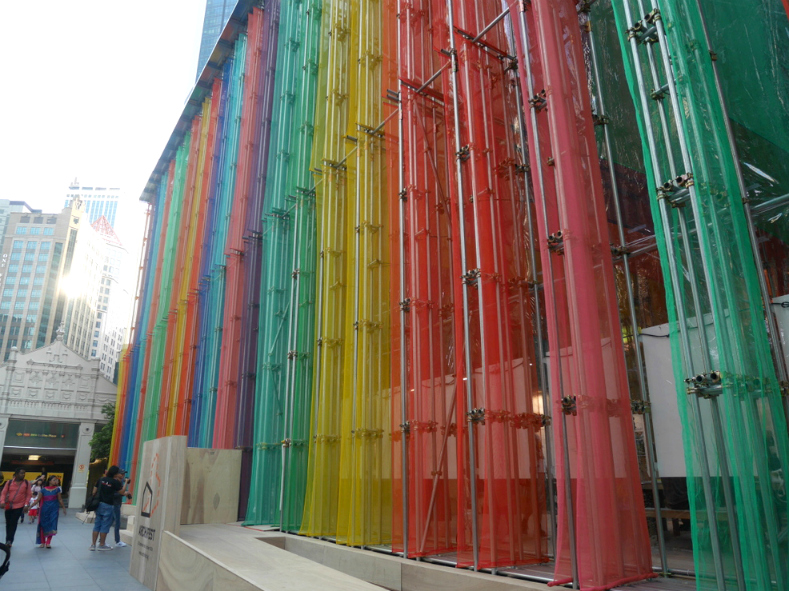 Sophie also caught sight of the swings and giant coloured pencils on the lawn and she went off for some fun.
It's funny how a child makes you appreciate these little things that often go unnoticed when you're one of the many office workers getting around in Raffles Place with our hurried footsteps from Monday to Friday.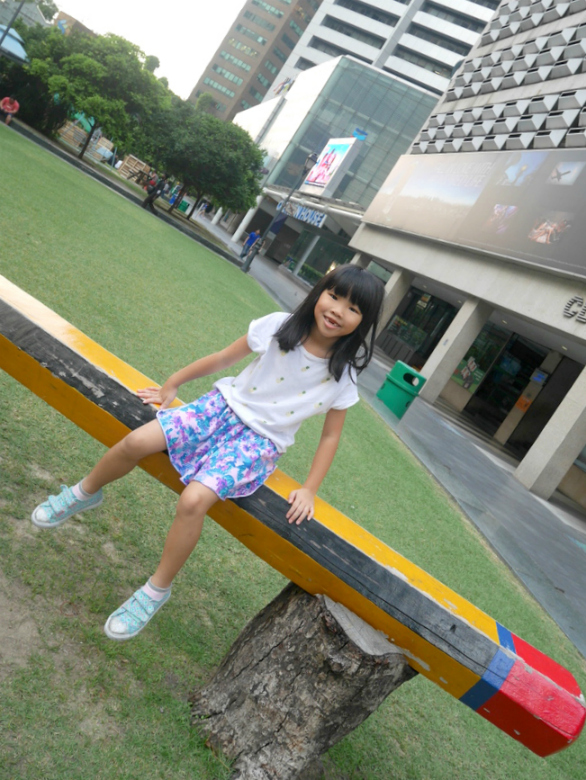 Besides lots of photo opportunity, there are also activities held on weekends at the Archifest and here's what's suited for families. Do check out the listing on Archifest's Facebook too.
ArKIDtecture Children Workshop
The workshop at Archifest Pavilion on Oct 7 and 8 will provide children with a hands-on design interactive experience where they can use their imagination to create their own musical instruments, which are inspired by the rhythm and tempo of Singapore.
Suitable for kids aged 6-12 years old. Complimentary session, Registration required.
#COLORARCHIFEST Coloring Contest on INSTAGRAM
1. Pick up a copy of the Archifest Festival Guide or Paper Fan at the Archifest Pavilion@Raffles Place Park.
2. Color it (either on ur own or use our coloring stations!)
3. Post your favorite colored section to Instagram with the #COLORARCHIFEST hashtag.
4. The most number of LIKES wins S$500 cash!
Entry Period: 23 Sep (Fri) to 9 Oct (Sun)
Online Voting: 23 Sep (Fri) to 9 Oct (Sun)
Suitable for all ages 🙂
How to take Kicka** architectural photos on Instagram
Yafiq Yusman takes amazing photos on Instagram (@_yafiqyusman_), just check his account and you'll want a crash course from him on taking beautiful Instagram photos.
Pokemon hunting at MBS
We went for Archifest in the late afternoon on Saturday and stayed till the evening where we took a short stroll to MBFC for dinner at Iciban. So pleased that there was no queue on a Saturday evening because Din Tai Fung was just as crowded as usual.
Since we heard how MBS is such a hot spot for catching Pokemons, we headed there after dinner and was not disappointed as I caught my first  Kadabra, Charmeleon and Kabuto! We also caught jynx, Grimer and Rhyhorn amongst many others. A good spot to park yourself is near the fountain where the light show is as that's between 2 Pokestops. A tip I have for you, when in doubt, just follow and crowd when you see an exodus of people moving.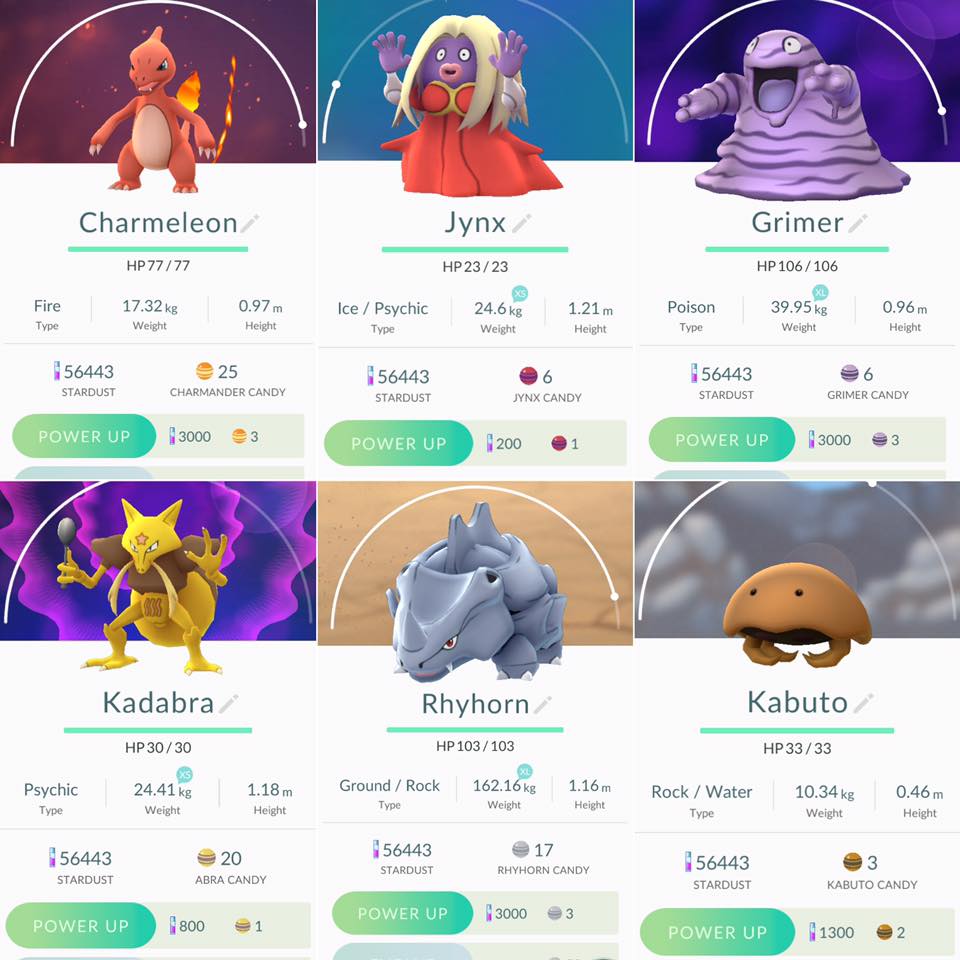 And so I digress and may have made an afternoon at Raffles Place sound more enticing than it usually is with Pokemon hunting as part of the weekend plan.
Archifest's 10th anniversary edition ends on 9 Oct 2016, so do pop by the technicolour pavilion before it end.
Festival Period: 23 Sep (Fri) – 9 Oct 2016 (Sun)
Location: Archifest Pavilion@Raffles Place Park
Address: 5 Raffles Place, Singapore 048618
Opening Hours: 9.00 am – 7.00 pm daily
Tagged: art, Children's Day, family friendly, family friendly activity, photoshoot