Over the weekends, we were at WestGate and went to check out the Trick Art pieces at the mall after seeing them from Life is in the Small Things blog.
Doesn't this remind you of Alice in Wonderland?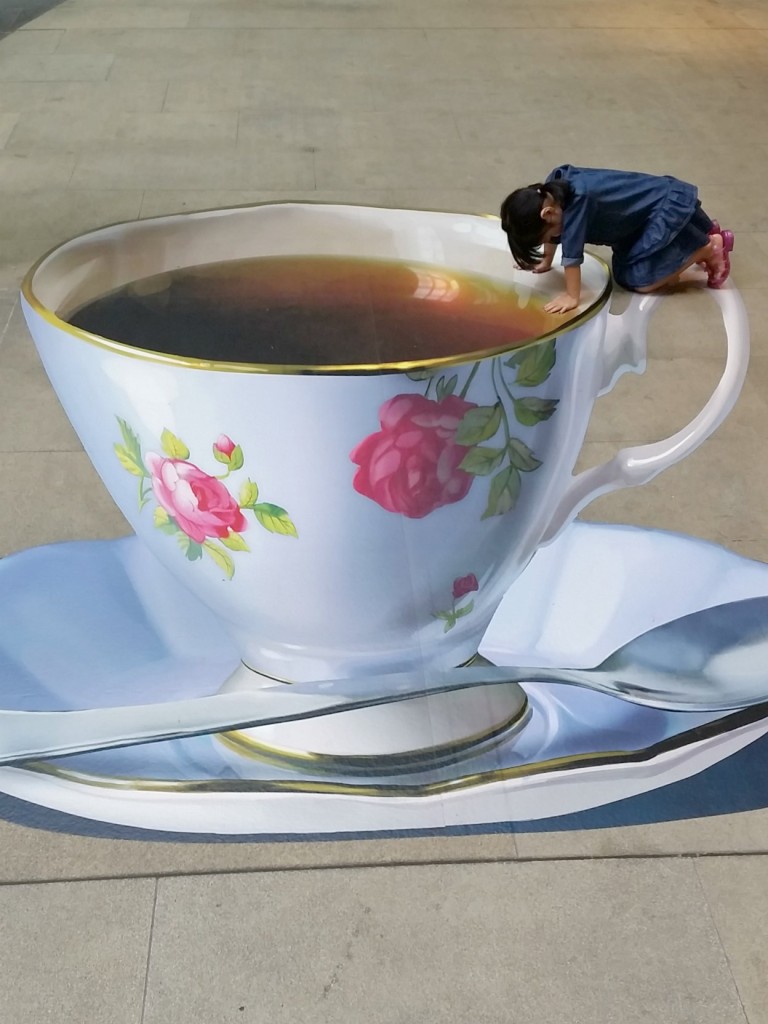 Ready to make a dive into the coffee cup!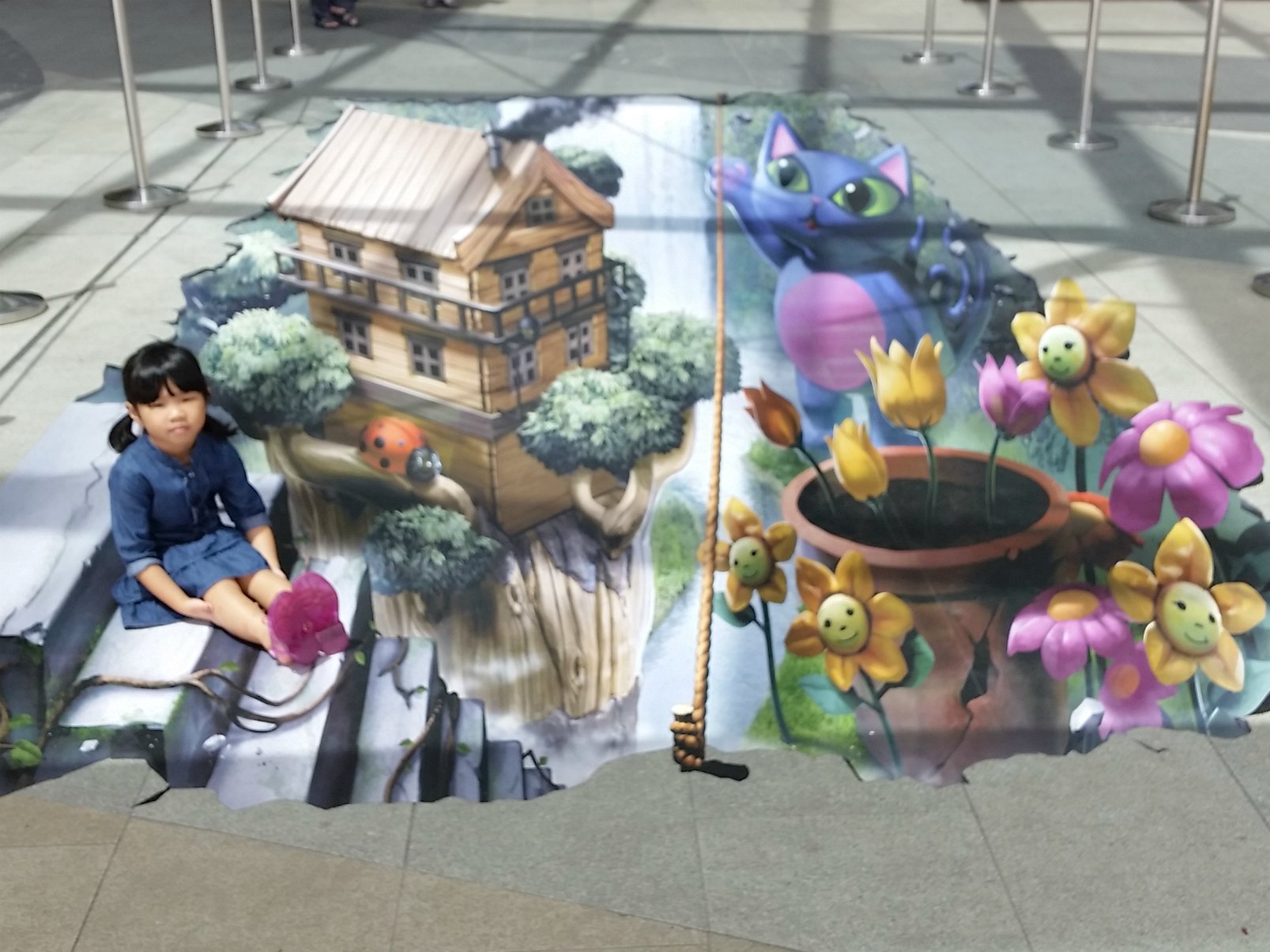 If you're heading there this weekend, you can strike a funny pose at these art pieces which can be found near the level one main entrance where the taxi stand is and also near Miam Miam (#01-21/22). 
Besides the latest Trick Eye Muesum that is opening in Resorts World Sentosa (RWS), there is also a new Alive Museum that has opened in Suntec! There is now a special opening promotion for the Trick Eye Muesum too, where tickets are going at 50%! So, if you're a fan of optical illusions, why not head there and check them out?
Have a fun, fun, fun weekend everyone  🙂
Tagged: school holiday ideas, Singapore