Sophie has been telling us that she wants to visit Gardens by the Bay because a particular boy in her class always talks about it. I suspects it's because his parents bought the annual pass, OR he might be asking my little girl out for a date!
I happen to be gifted a pair of tickets so we finally visited last weekend and boy were we in for a treat as there was a special tulip exhibition in the Flower Dome.
Before we arrived at the Flower Dome,  we went up among the Supertrees for a aerial Skywalk .
 Tickets for the Skywalk are $5 for adults and $3 for children above 3 years.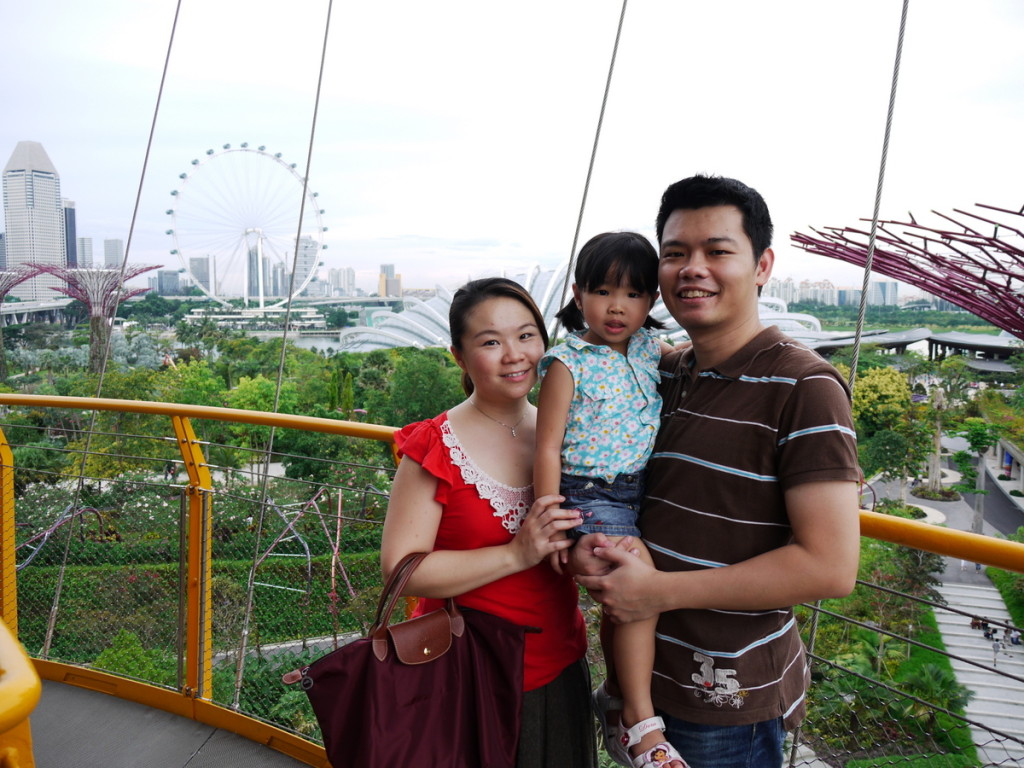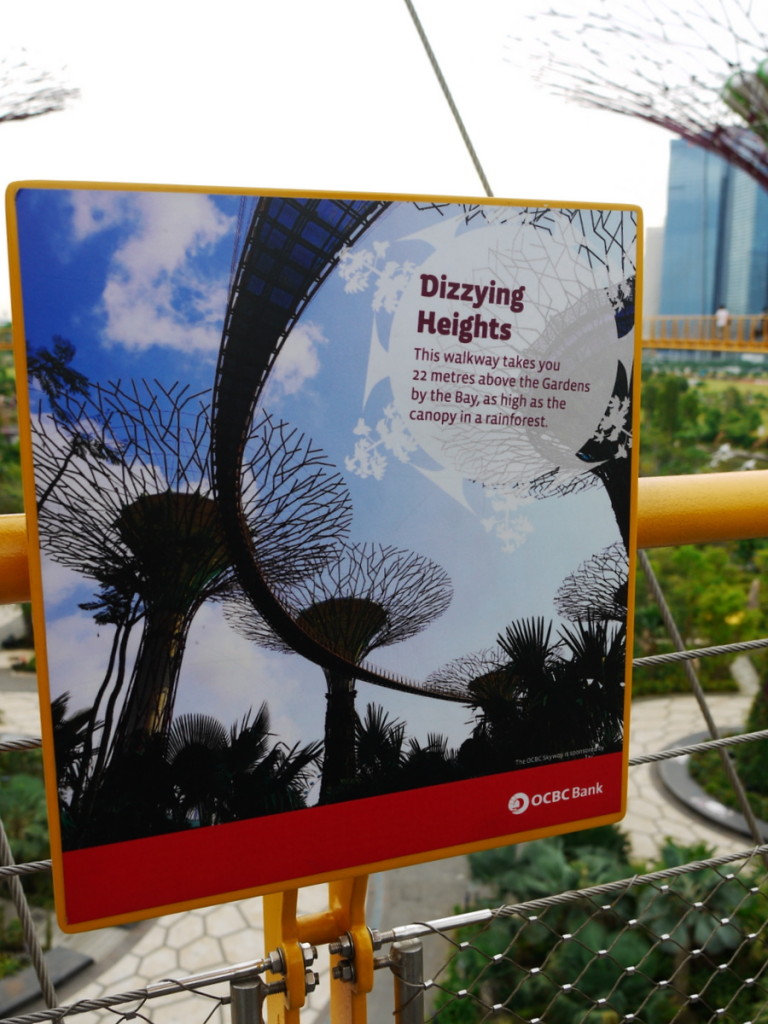 The beautiful skyline of Singapore by day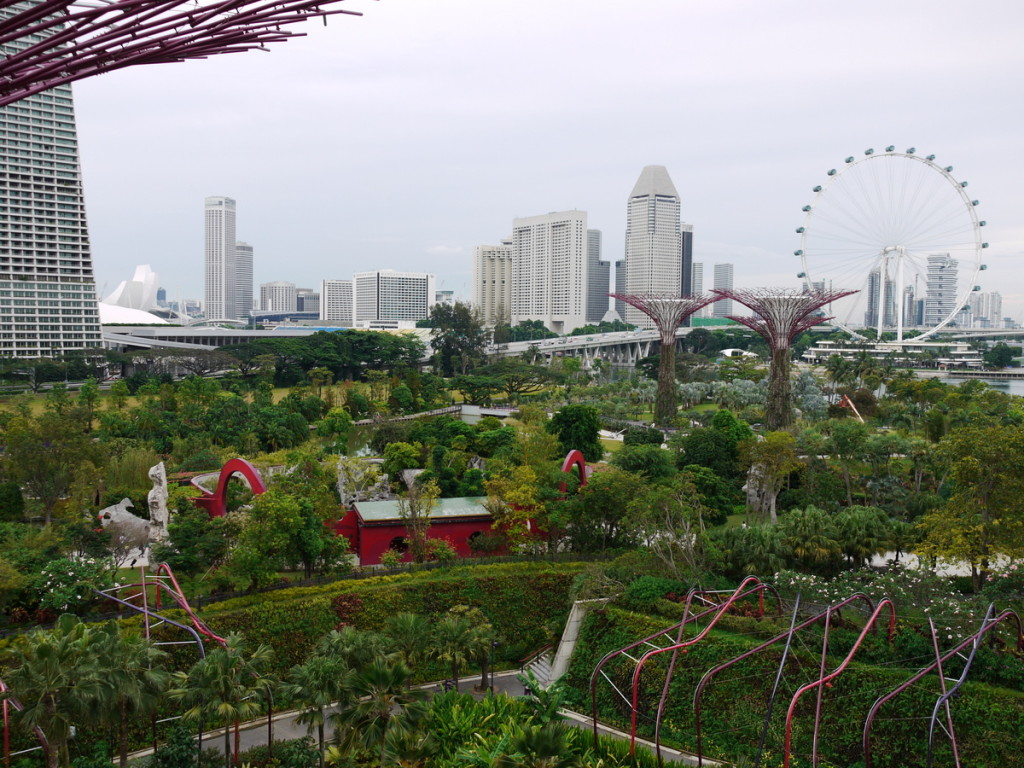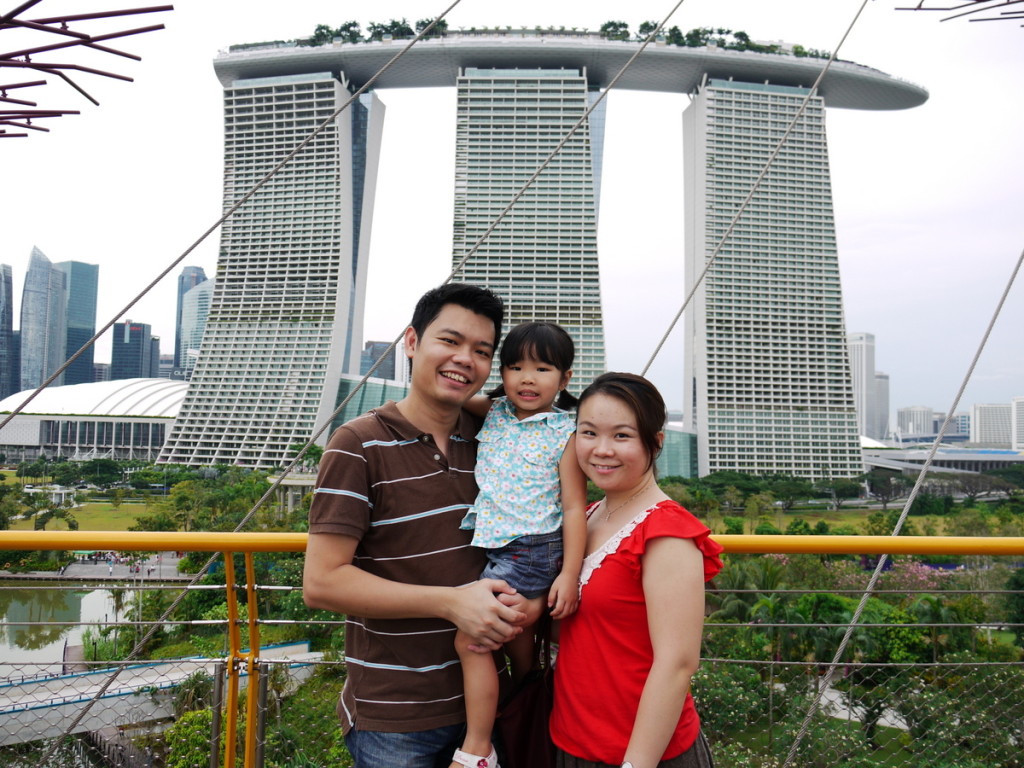 Once we were inside the Flower Dome, it felt like we were transported right into Netherlands where a field of tulips welcomed us!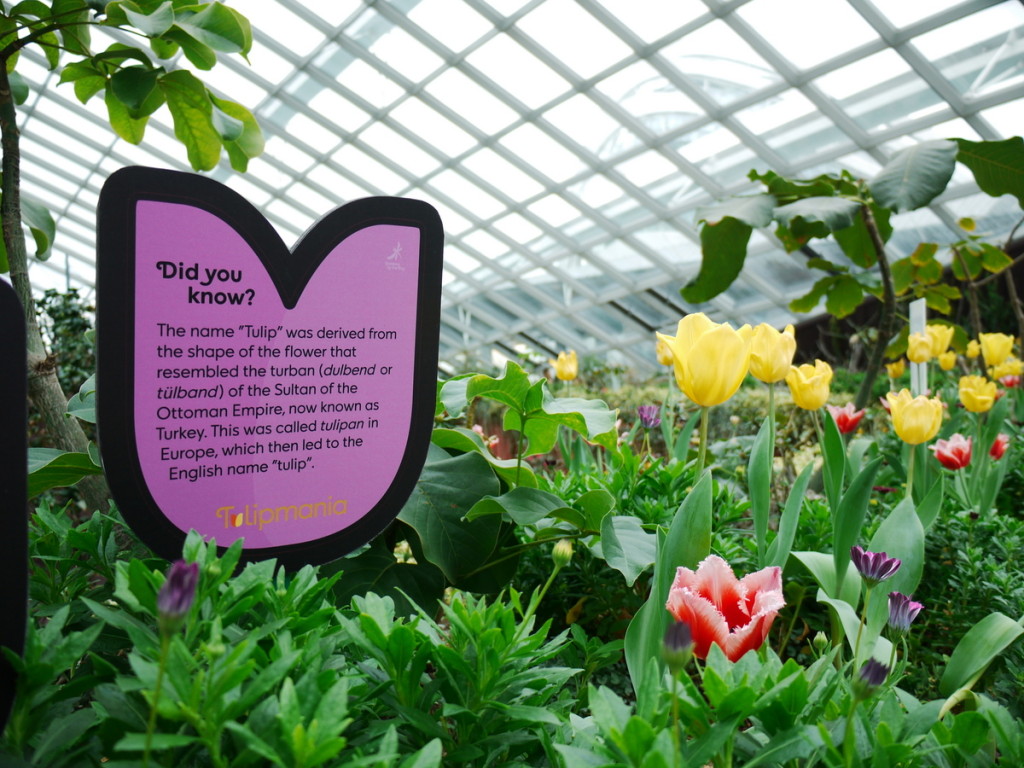 Little facts about tulips along the way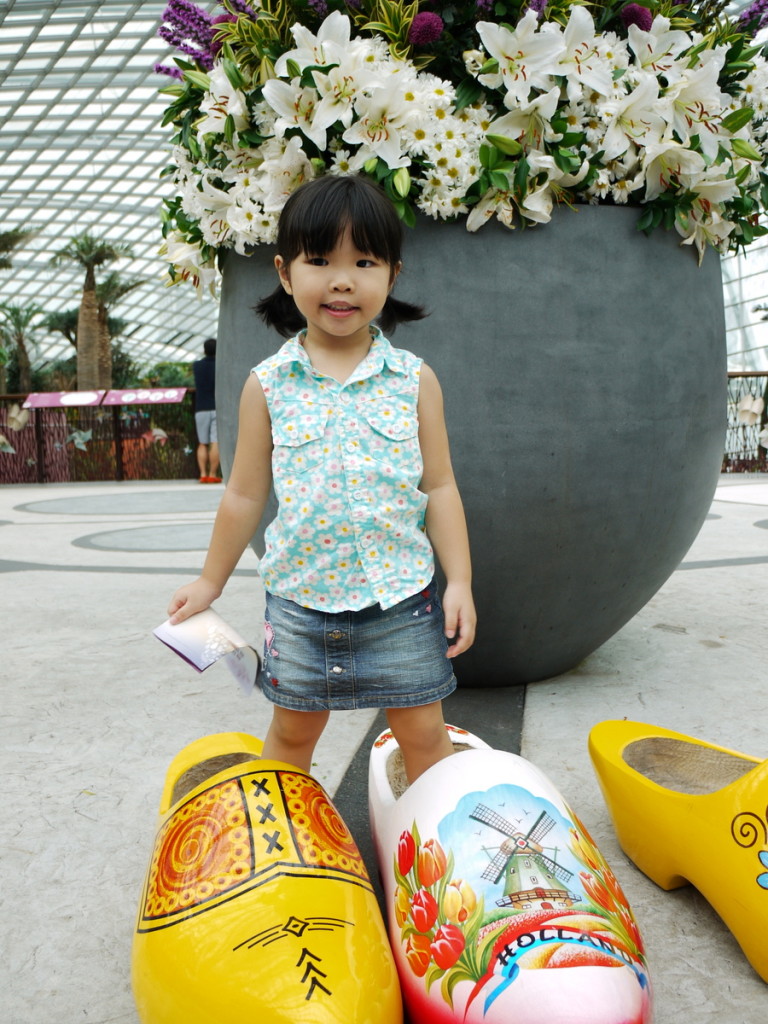 Sophie couldn't wait to step into these wooden clogs which were obviously way too big for her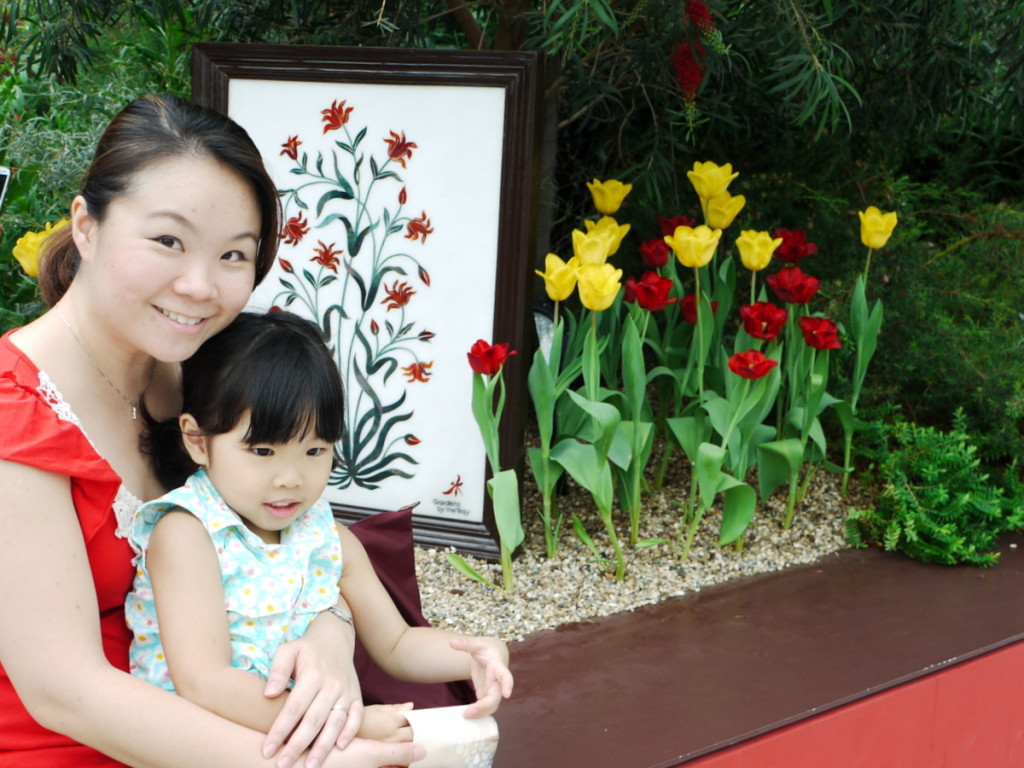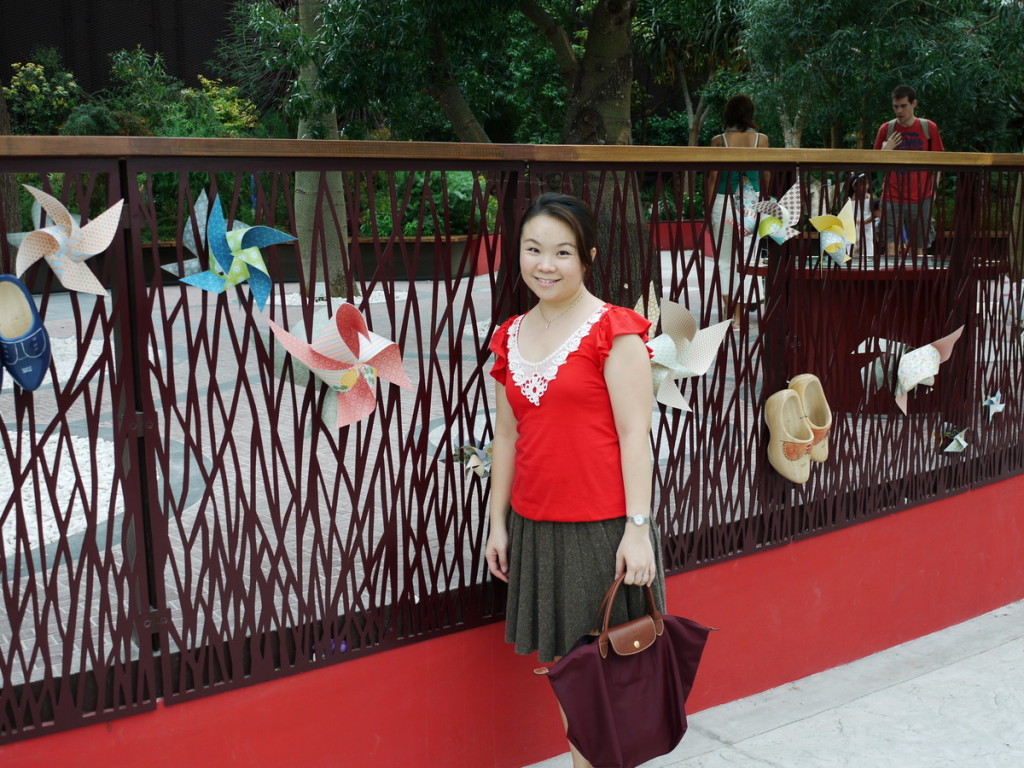 Windmills  that adorned the walk way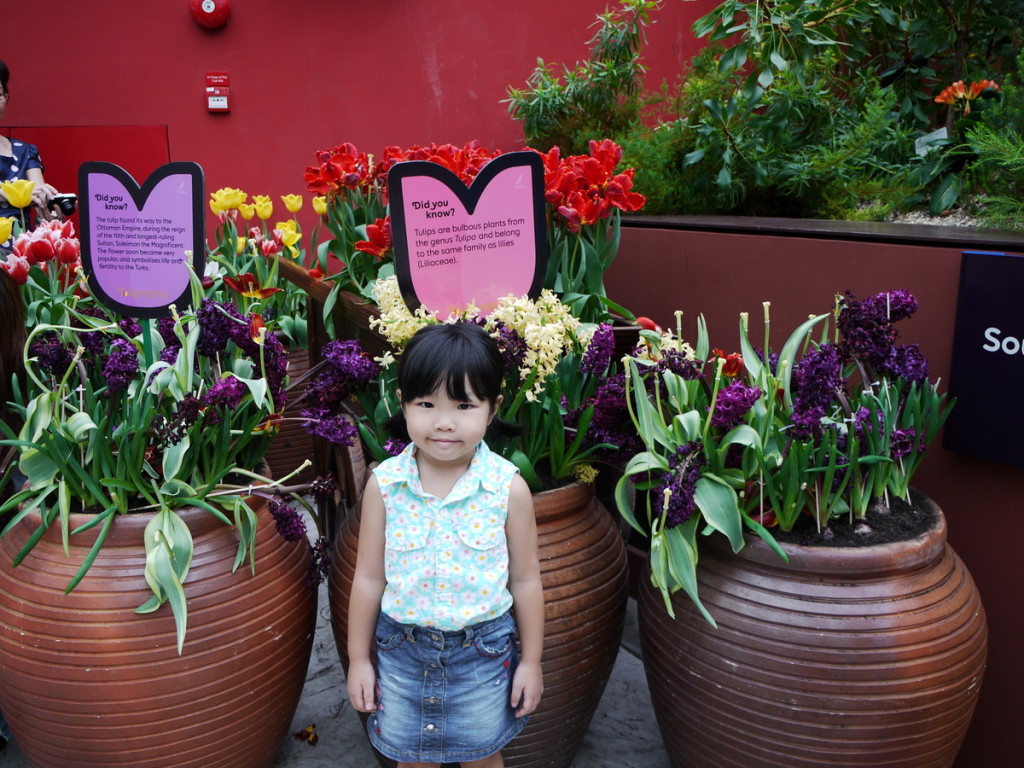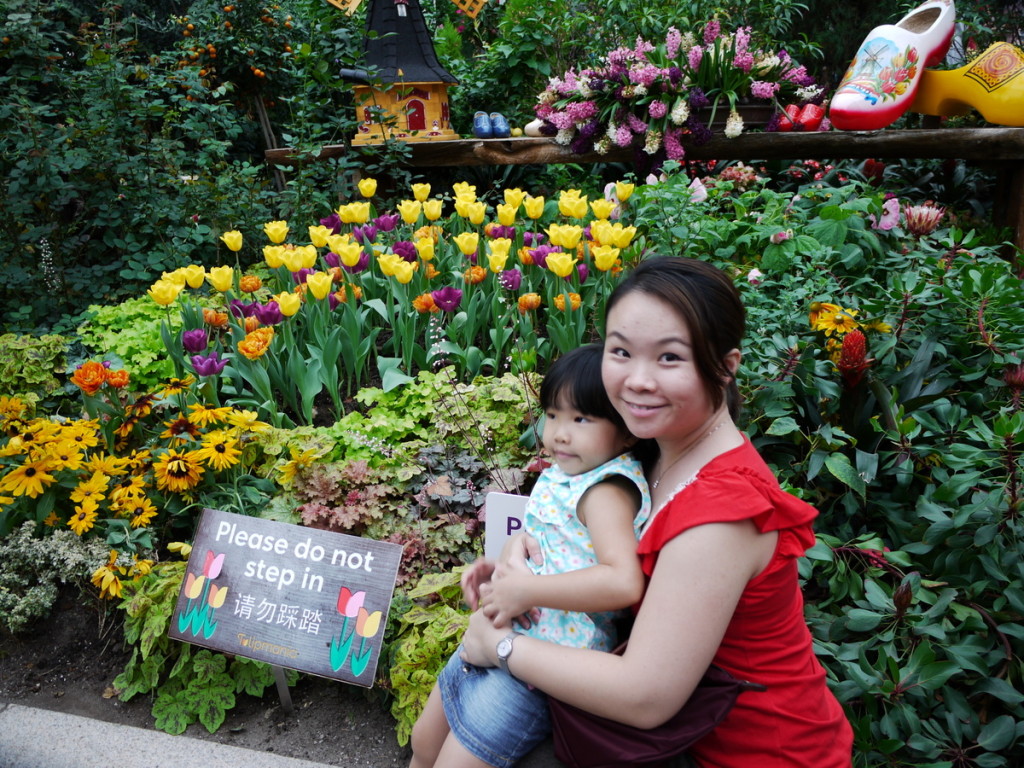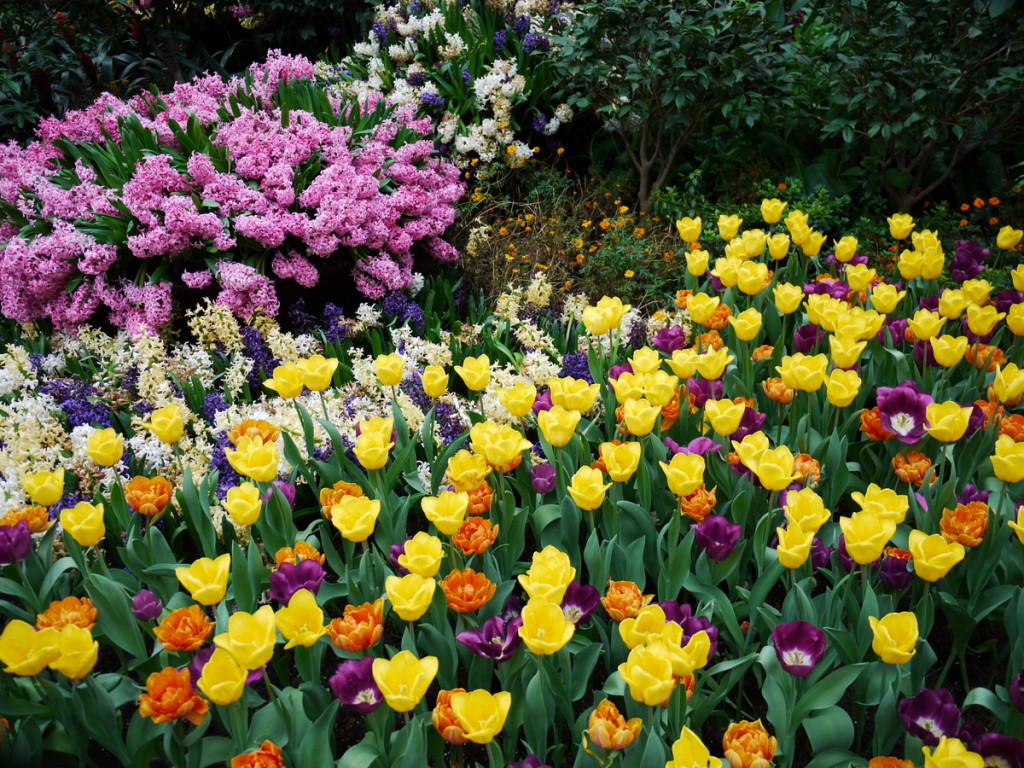 I love this burst of colours. So cheery and bright.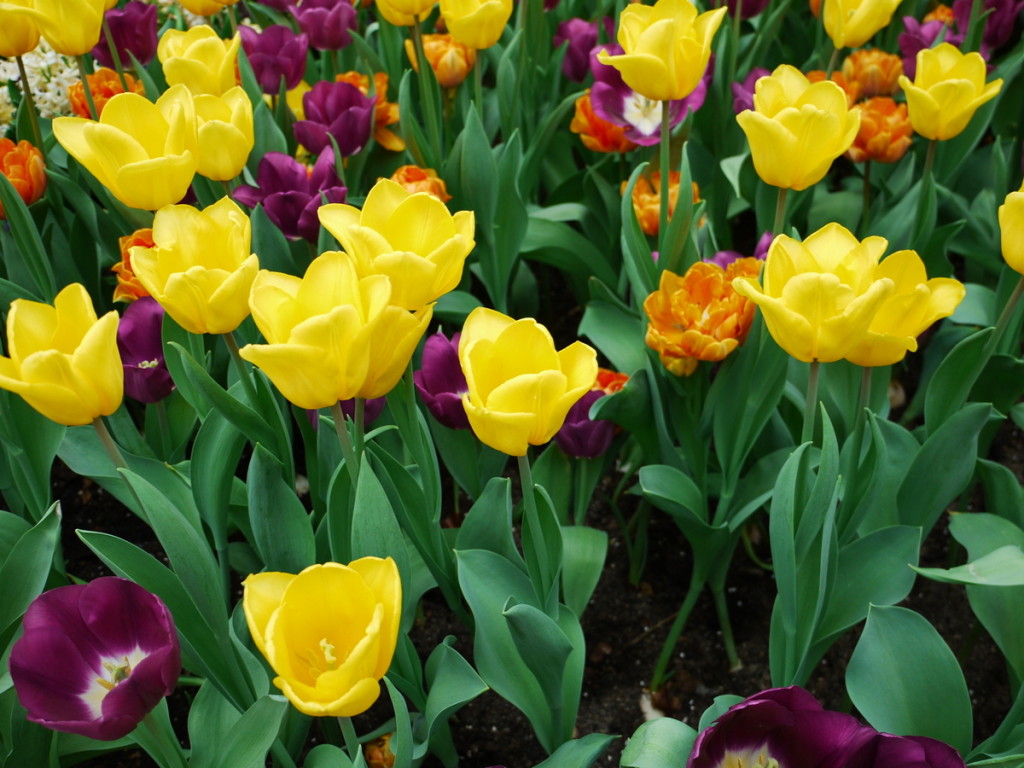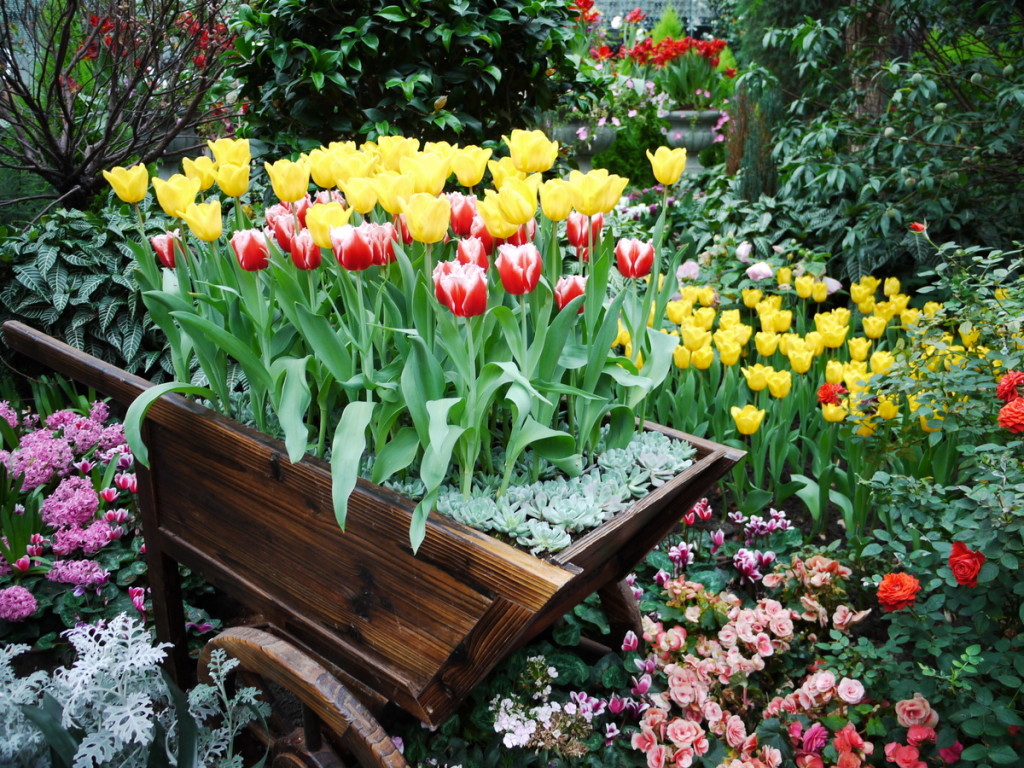 Don't miss a photo opportunity in the pavilion with hanging clogs too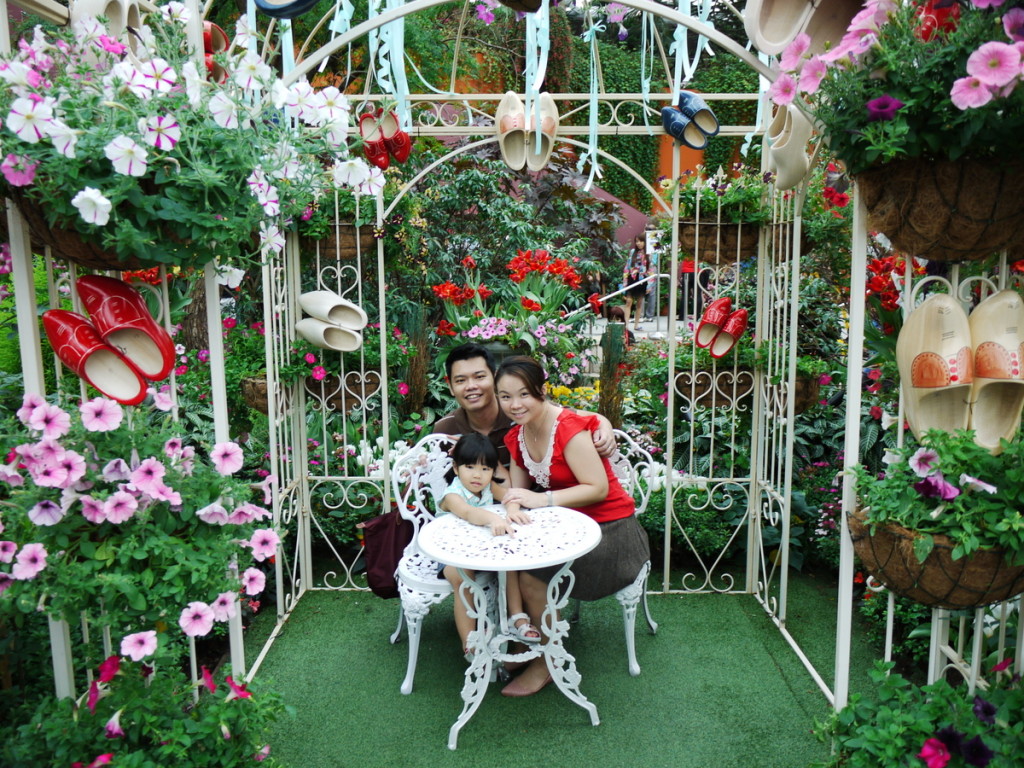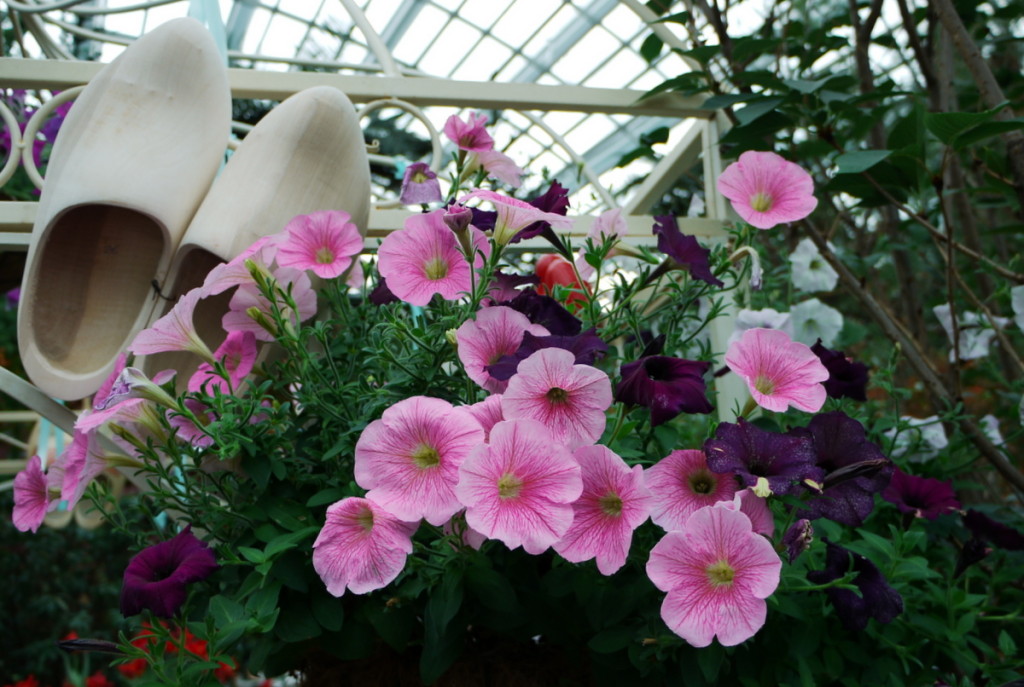 You may not see it from the photos above, but the place was packed on a Sunday afternoon with everyone jostling to see the lovely tulips.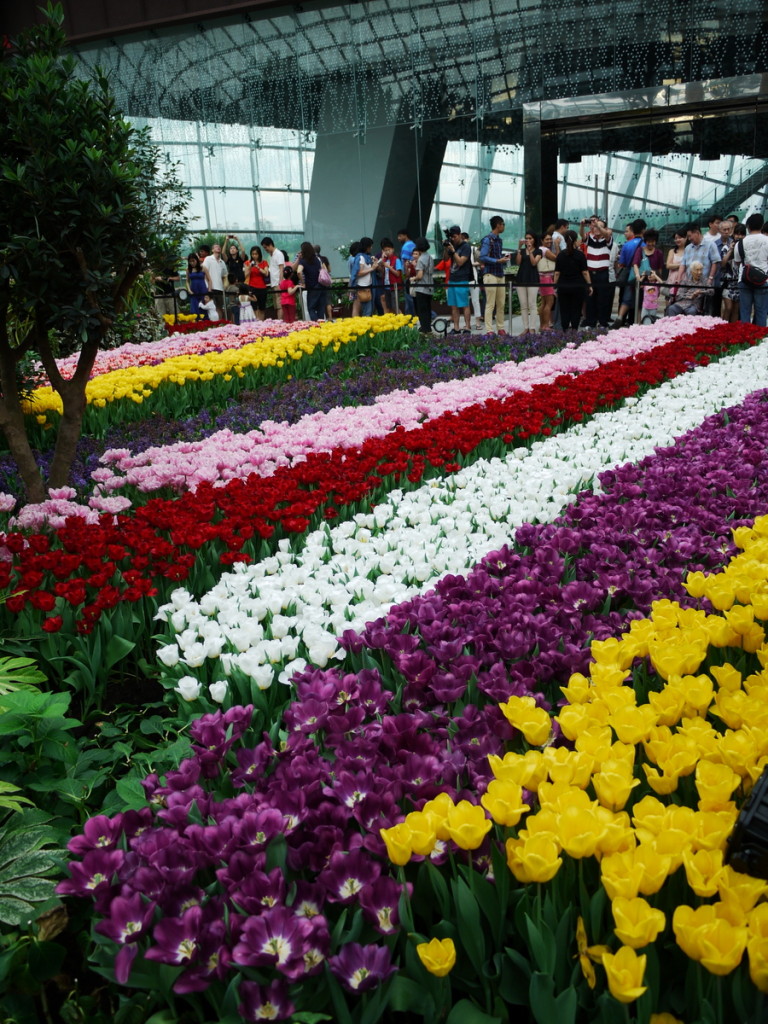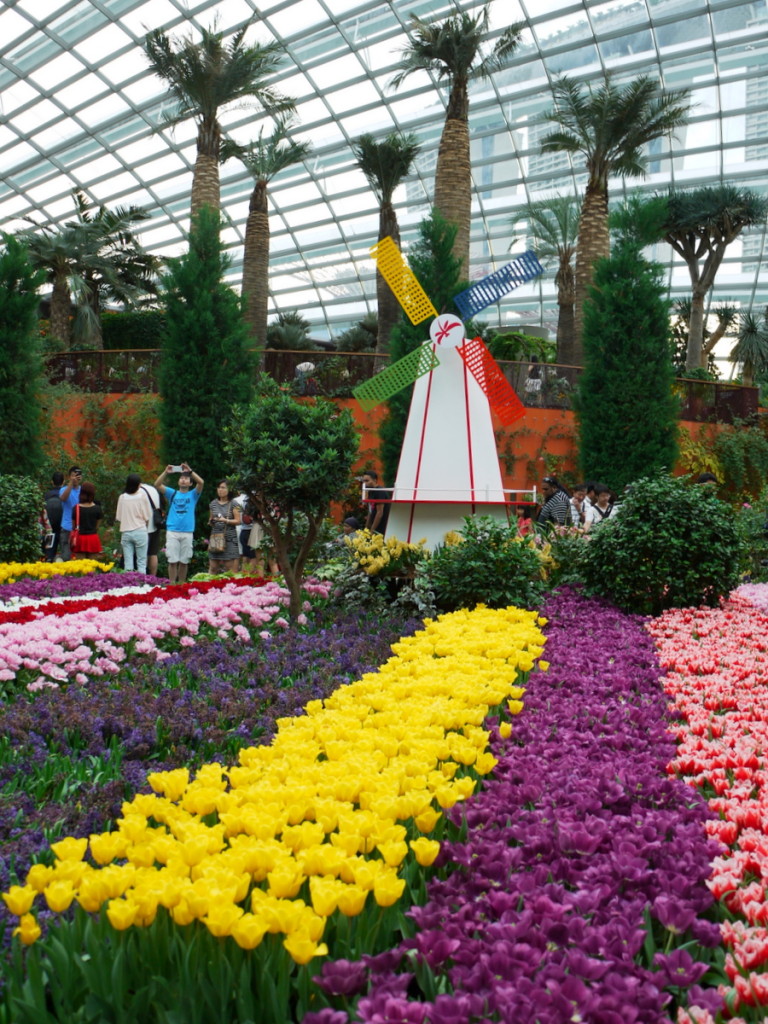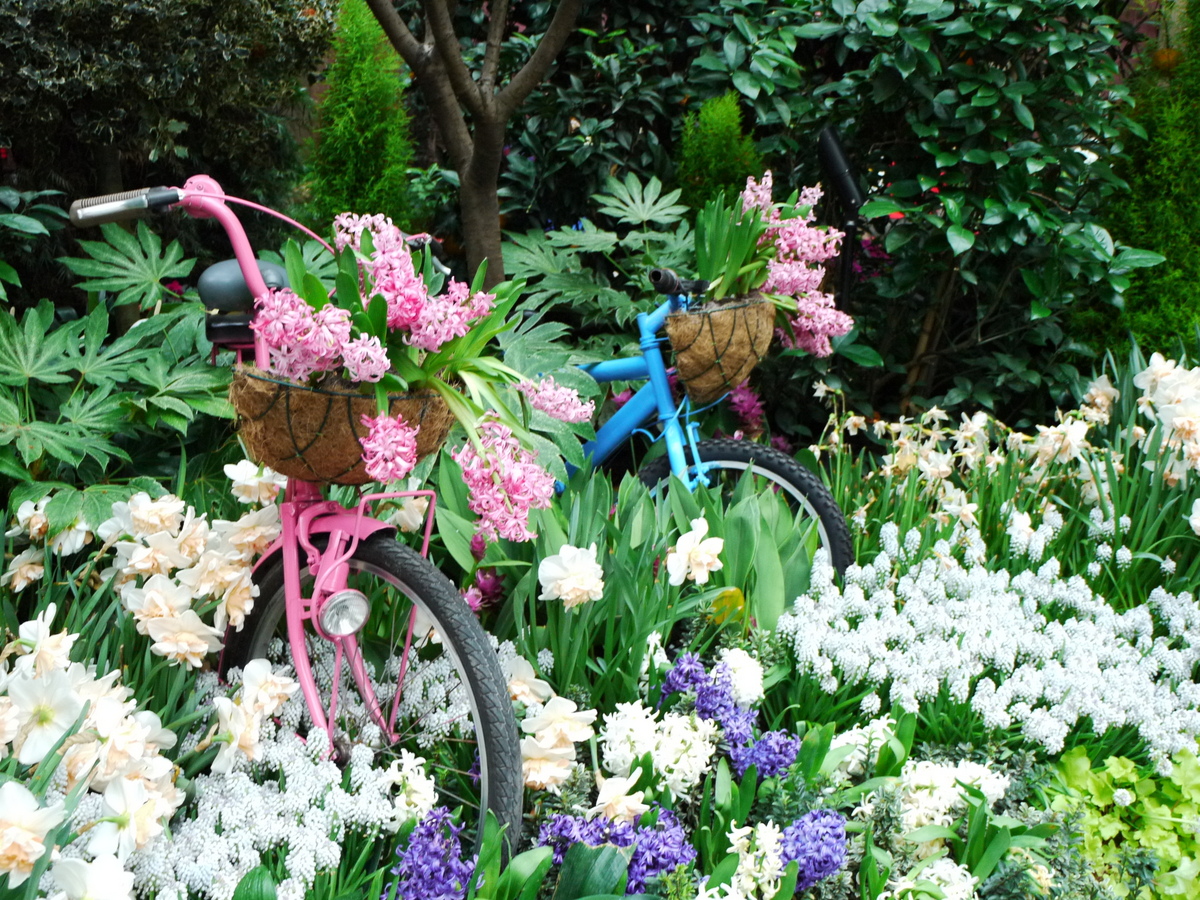 Sophie had a blast that afternoon running around the cooled conservatory. And her parents felt blasted having to run after her. Thankfully, the pretty sight of the flora display made it an enjoyable afternoon for us all. Tulipmania ends on 20 May, so hurry and don't miss this.
Ticketing information
For Tulipmania (29 April – 20 May 2013), single conservatory tickets  are at
$10 

for Adults 

 (U.P $12)
$7 

for senior citizens and children 

(U.P $8) .
For Mother's Day weekend (10-12 May), there is a special 15% discount on admission into the cooled conservatories.
For more photos, do check out my Facebook page.
*Updated: According to friends who visited on 10 May and from comments left on Gardens by the Bay's Facebook page, it appears that they have just replanted the tulips. Hence, you may only see bubs as the tulips have yet to bloom.
Linking up with
Tagged: Gardens by the Bay, Singapore, weekends