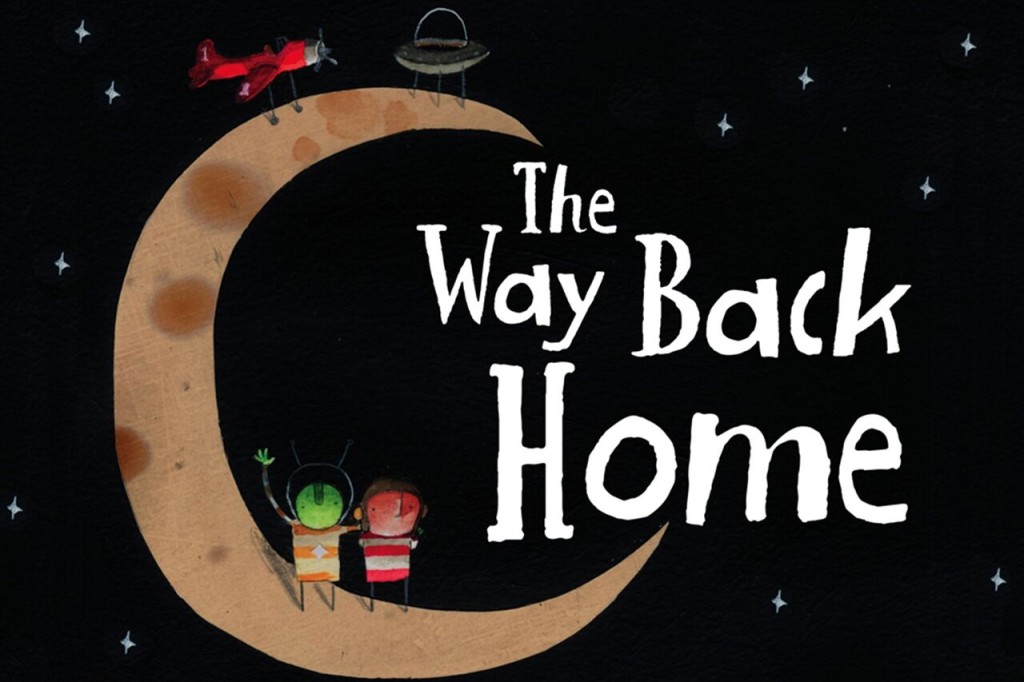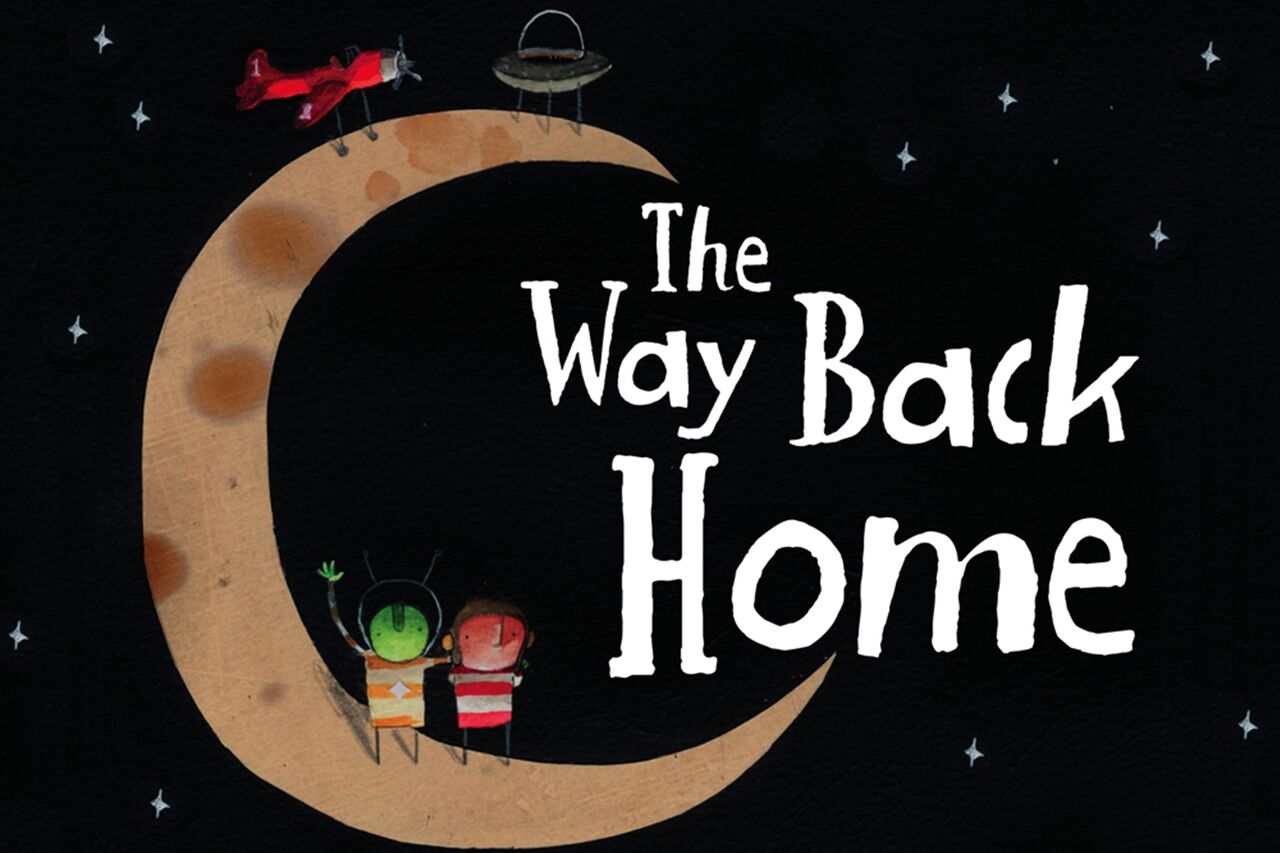 You may have read and loved this inter-galactic tale by Oliver Jeffers – now see THE WAY BACK HOME brought to life on stage!
Created and performed by UK company Big Wooden Horse and Theatre Royal Winchester, this heartwarming production with an unlikely friendship between an alien and a boy lost in space is sure to be a hit with families.
One day a boy finds a plane in his cupboard.He flies his plane higher and higher until he runs out of petrol and lands on the moon.

He is frightened, lost and alone until a passing friendly Martian lands there too! Who is the strange alien? Can they be friends? And how will they find their way back home?
This exciting new production for families and young children has been created by the team behind the hit shows Don't Let The Pigeon Drive The Bus and The Night Before Christmas
Writer and director Adam Bampton-Smith said: "Oliver Jeffers' fantastic picture book is perfect for adapting into a live stage version. The story of friendship between the boy and alien is one that everyone can relate to, coupled with those wonderful images which we have incorporated into the stage design.
About The Way Back Home
Date: 12 to 20 September 2015
Venue: Alliance Française Theatre, Sarkies Road
Recommended for: Anyone 3 years old and above
Duration: 50 minutes with no interval
Ticket Prices
Standard tickets are priced at S$32 and is available via SISTIC website, SISTIC Hotline (65) 6348 5555 and SISTIC Authorised Agents islandwide.

– – – – – – – -– – – – –  GIVEAWAY FOR A JUGGLING MUM READERS – – – – – – – – – – – –
Thanks to the sponsors, I have 2 sets of tickets to "The Way Back Home" to be won by 2 lucky readers (1 set each).
When: 12th of September Saturday) at 2:30pm
Where: Alliance Française Theatre, Sarkies Road
To qualify for the giveaway, simply follow the steps in the Rafflecopter widget.
Please note:
Only readers residing in Singapore is eligible for this giveaway
Winners will be notified via email.
All false FB accounts will be disqualified from the giveaway
Tickets are to be collected by 8 September at I Theatre's office: 27 Kerbau Road on weekdays from 10am-12pm or 2pm-5pm
Winners who wish to purchase additional tickets on the spot will enjoy a 20% discount ($25.60 + $3.00 SISTIC booking fee).
Tagged: arts, giveaway, School holidays, September school holidays