The hills are alive with The Sound of Music in Singapore at the Master Cards Theatres. This beloved classic musical returns to Singapore this November and we were thrilled to be at the opening gala night, especially little Sophie as she was looking forward to see so many kids performing.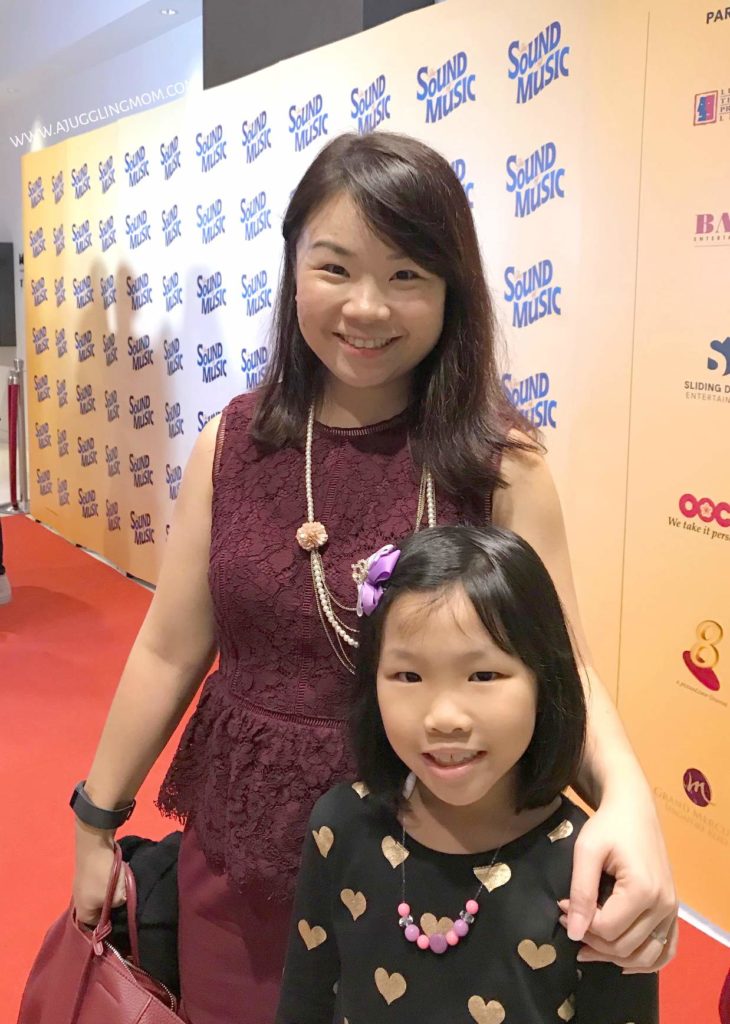 This 1965 movie that won five Oscars is one our favourite family movie where the songs never fail to get on our feet as we belt out at the top of our voices to songs like Do-Re- Mi, My Favourite Things, and of course The Sound of Music where reach those high notes in gusto.
It was hard not to sing along when these familiar tunes were sung by the amazing cast and twice, I had to cover Sophie's mouth when her zealous humming got louder and louder much to the amusement of the ladies seated beside us.
The Sound of Music in Singapore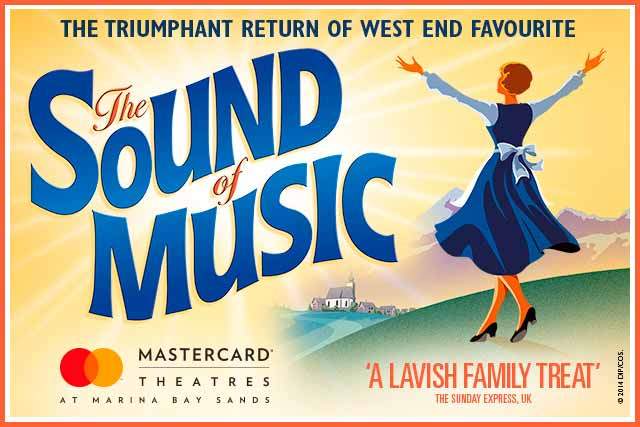 Maria played by Carmen Pretorius performed her role with sincerity as she navigated her way as a free-spirited governess to 7 children. You'll feel yourself rooting for Maria as she tries to break into their regimental routine set by their retired naval officer father, Captain Von Trapp played by Nicholas Maude by in introducing music into their lives.
The chemistry between the 2 leads felt a little awkward initially when they shared a dance. But soon you'll be captivated by their quiet affection towards each other as love blossoms.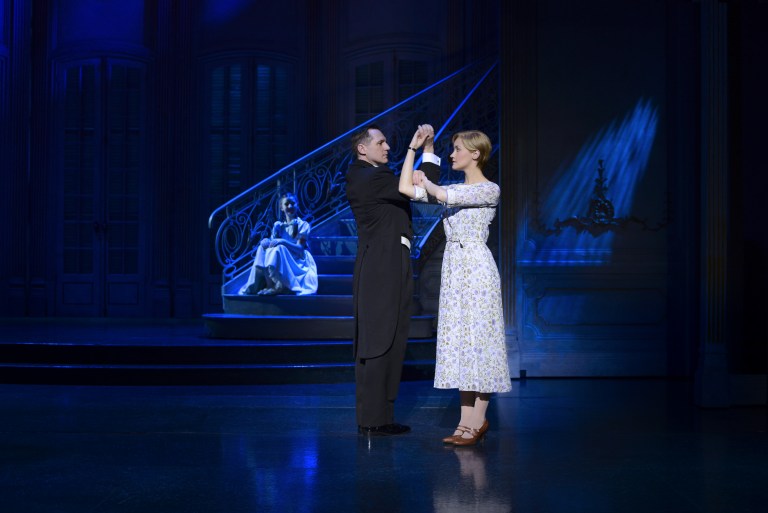 But the stars of the night were no doubt the talented kids who were so charming. Each time they appeared on stage, they received thunderous applause from the audience.
The littlest one of all who played Gretyl was oh so cute that we couldn't help but snigger when she pouted, stomped off or shot her papa a death stare.
The wonderful kids harmonised perfectly and the musical's cherographeed version of So long, farewell, especially the part where the girls went cuckoo , cuckoo was even more delightful than the movie.
As a mum, it was heart aching to see how these kids longed for the attention from their distant father and the scene when they were all wrapped in a warm embrace turned me into mush. A reminder that all our kids really want from us is simply our presence and affection.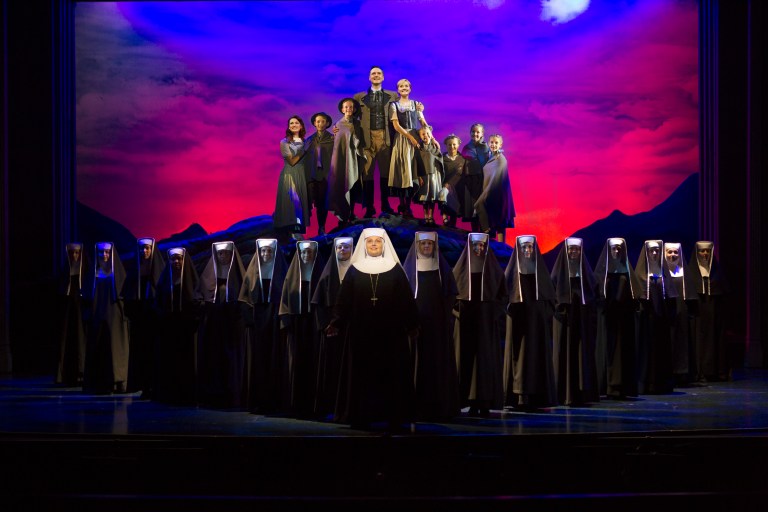 The stage set up was pretty elaborate and when the first scene opened with the hills of Austria, Sophie went WOW! The changes between the scenes from the hills to church, and different parts of Von Trapp's home were all done swiftly and effortlessly as they transported us from scene to scene.
The unsung heros of every musical, the live orchestra was phenomenal as they lent their musical prowess to the singing that night.
And how can I not mention about the powerhouse that night by the Reverend Mother where she reached those crazy sky high notes with Climb Every Mountain. She sang with so much power and conviction that you'll find courage rising within you to remember to follow our dreams.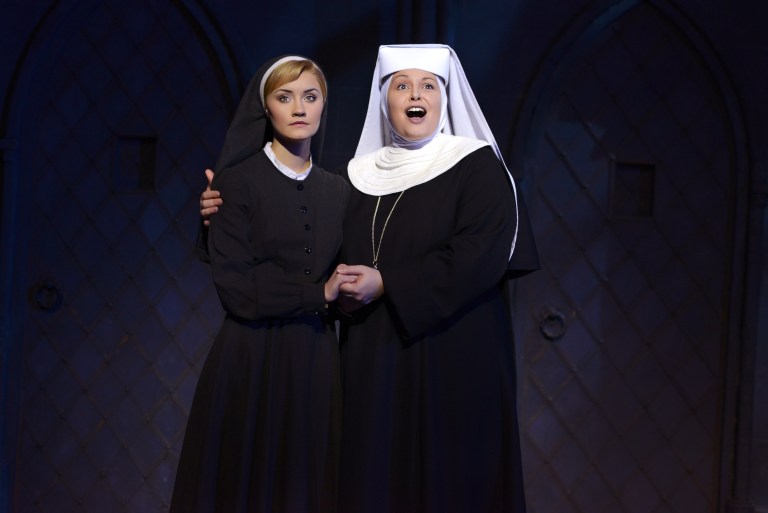 Even though some parts of the musical felt a little heavy for kids to understand, like the impending loss of their homeland to the Nazis, Sophie was able to follow the story line. The scene where the Nazi flags were flown was chillingly realistic when we found ourselves being the very audience when the family sang Edelweiss as a farewell before the Captain had to accept a omission in the German Navy.
Overall the Sound of Music musical was a captivating and timeless performance that the whole family will certainly enjoy this holiday season. Many of my friends are looking forward to it and I heard that tickets are selling out fast too. So do book your tickets before the musical ends their run on 3 December 2017.
Get Your Sound of Music Tickets Today 
Dates: 7 November to 3 December 2017
Show times: Tue – Fri: 7.30pm, Sat: 2pm & 7.30pm, Sun: 1pm & 6pm
Venue: Mastercard Theatres at Marina Bay Sands
Duration: Approximately 155 minutes (including 20 mins interval)
Ticket Pricing: from S$65 to S$195
Book through Sistic here.
*A Juggling Mom received complimentary tickets to watch The Sound of Music. No monetary compensation was received. All opinions are honest and are my own. Photos are used with credits to Base Entertainment and Sliding Doors.
Tagged: family friendly activity, Media Invite, musical, performance, the Arts