Teacher's Day falls on 6 September this year. To show our appreciation for the teachers who have been teaching Sophie in the childcare centre, we decided to make handmade gifts for them.
And the theme that we chose was "Thank you for helping me grow", because they certainly have been amazing teachers who have shown passion and patience in teaching a class of active N2s everyday. In fact, they've done such a fine job that Sophie looks forward to school everyday.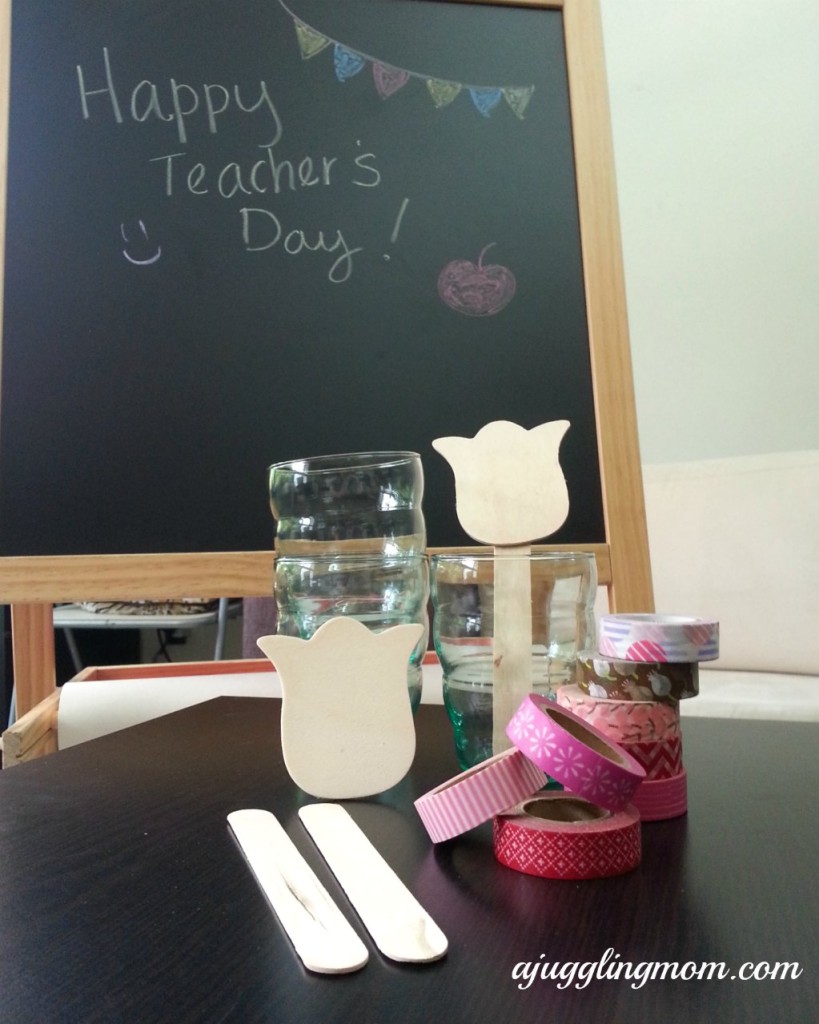 Material needed:
ice cream sticks
wooden flower (I bought mine from Art Friend)
assorted designs of washi tapes
glass container as a vase (I bought mine from Ikea)
Step by step instructions:
1. Go over the wooden flower with washi tape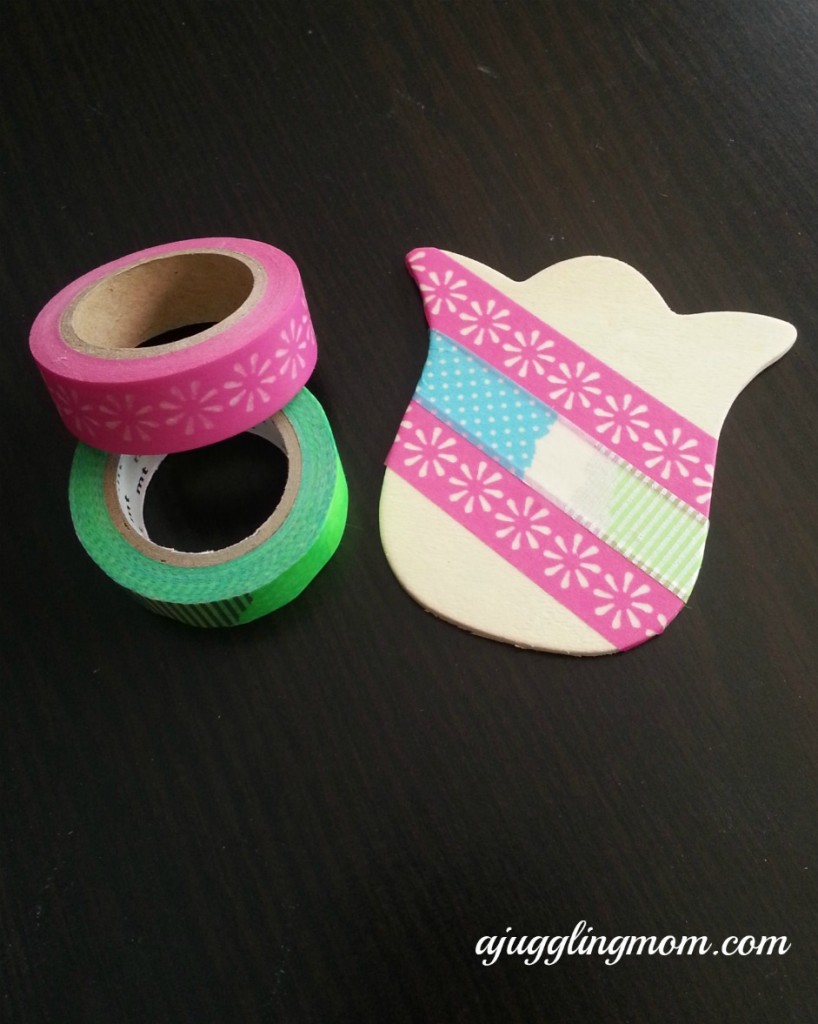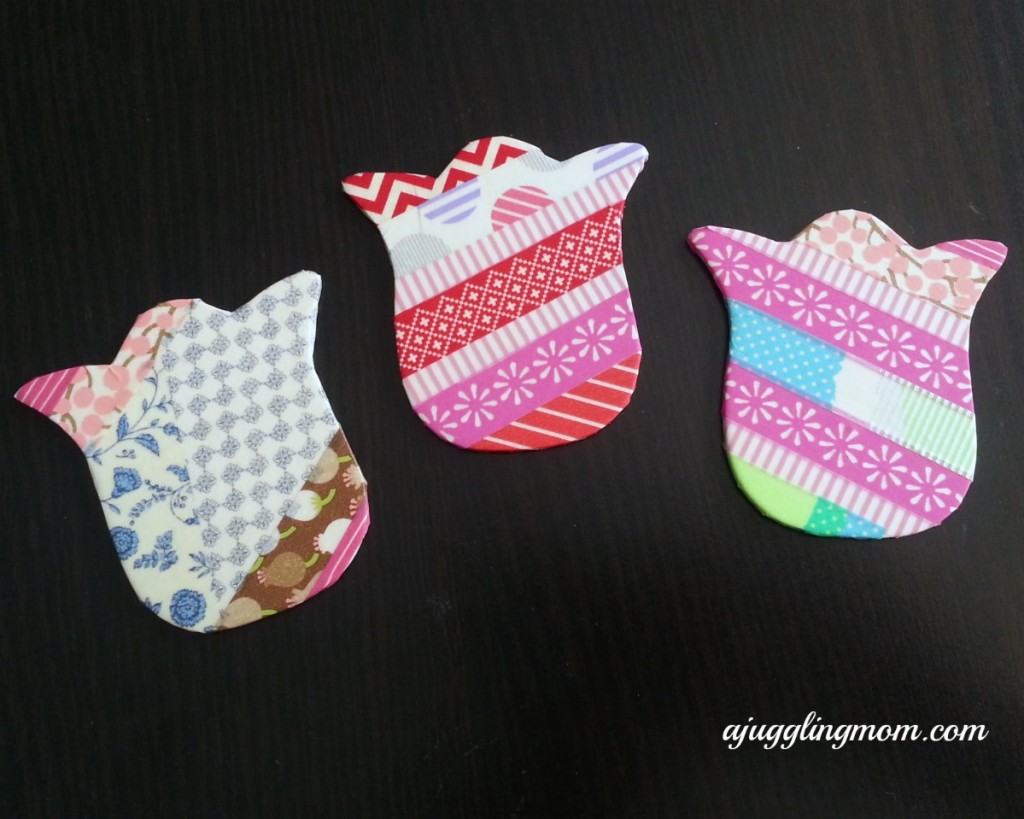 Sophie chose the washi tapes that she liked and I helped to washify the wooden flowers simply by wrapping the tape over the flower. A good tip is to alternate the patterned designs with more simple design tapes so that it doesn't look too messy.
2. I got Sophie to write her teacher's name with another piece of paper after tracing the design of the wooden flower on it.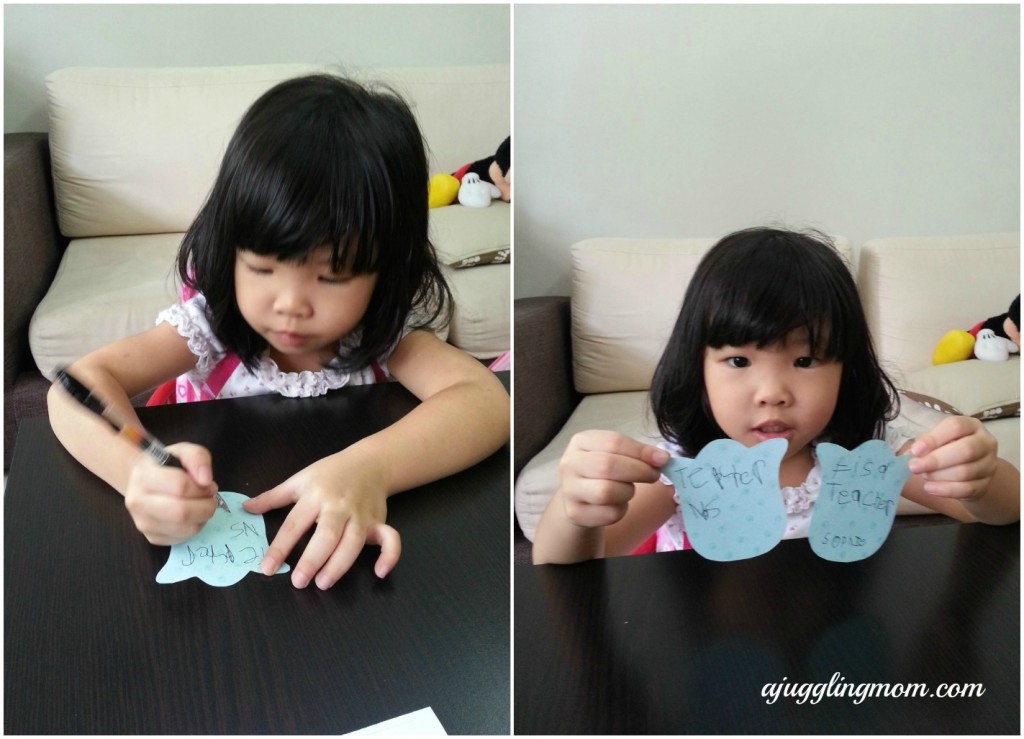 3. Glue the piece of paper to the back of the wooden petal. This helps to conceal the washi tape that is sticking all over the place.
4. Add an ice cream stick that has been washified.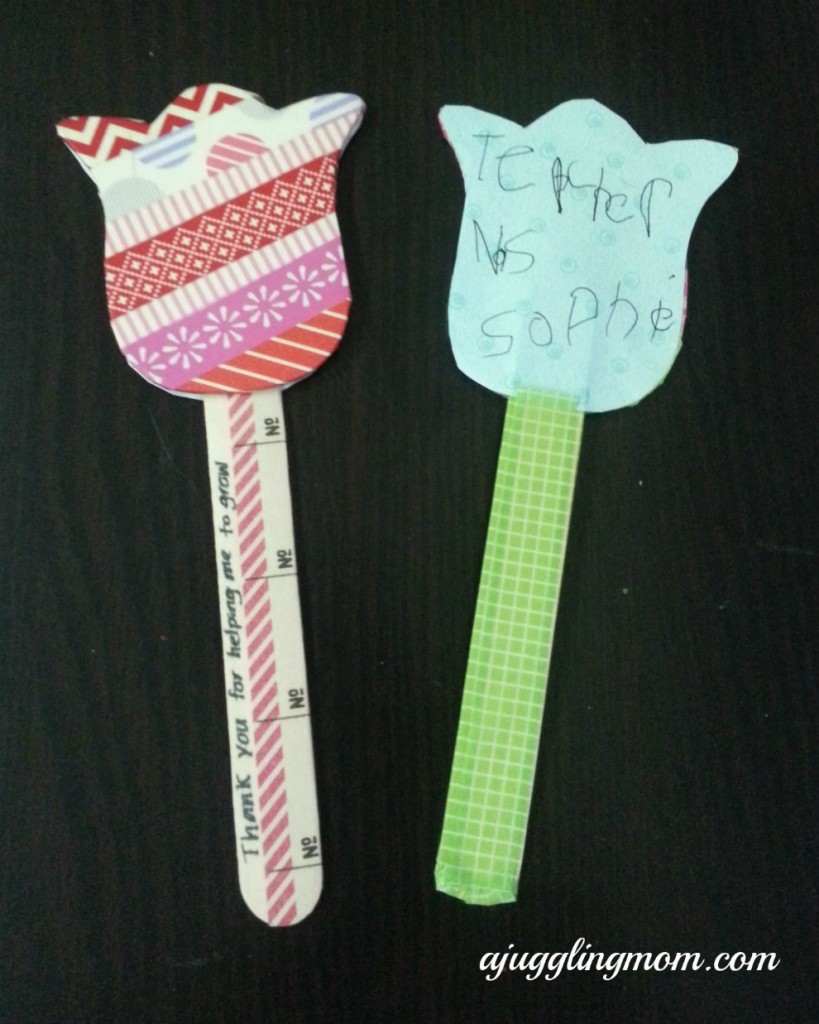 Our simple bookmark bearing the message "Thank you for helping me grow" for the teachers.
Hope you like this simple craft idea.
Linking up with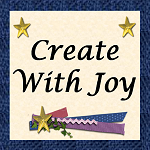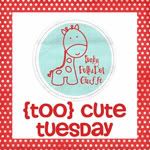 Tagged: DIY, Handmade, teacher's day, washi tape