As parents, it's easy to get caught up with the kids in our everyday lives that we forget about making time for our spouse. And as much as weekends are dedicated family days, hubby don't get much attention from me especially with the little one around. In fact, I can't remember the last time where we enjoyed a leisurely weekend brunch without having to take her to the toilet, answering her 24th question of the day, …
So when we heard that Montreux Jazz Café has an exclusive Sunday brunch for families where kids will be entertained while the parents sip on bubbly over brunch, it was music to my ears and we were sold on the fabulous idea!
Sunday brunch at Montreux Jazz Cafe
Riding on the wave of the increasingly popular Jazz Brunches in New York and London, Montreux Jazz Café introducing, a new-weekend brunch experience, The Jazz Brunch, with a slew of Singapore's brightest jazz talents serenading patrons with their soothing vocals.
For families, Sunday is when you want to be at the Montreux Jazz Café as they will transform one part of the cafe into a HUGE dedicated kids' corner just for the young ones. And to keep the adults out, all the activities are run behind closed curtains.
Before Sophie skittered off to join in the kids activities, we placed our orders for brunch. Children get a choice of 5 items with dessert on the kids menu with usual favourites like fish and chops, beef bolognaise, chicken tenders, burgers and fries.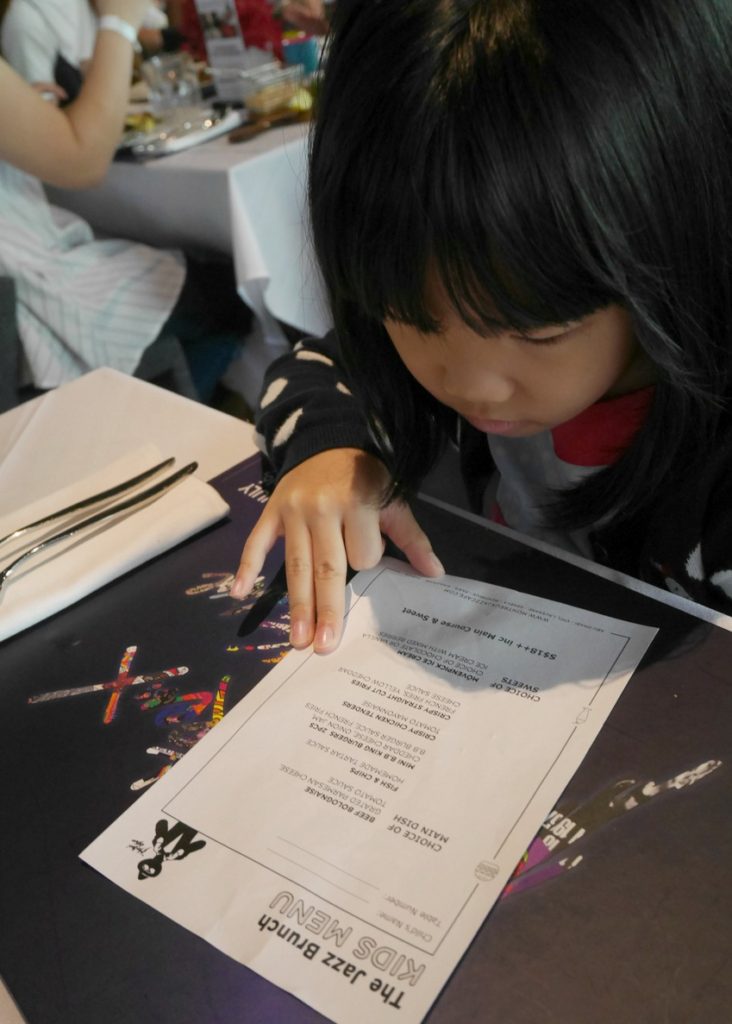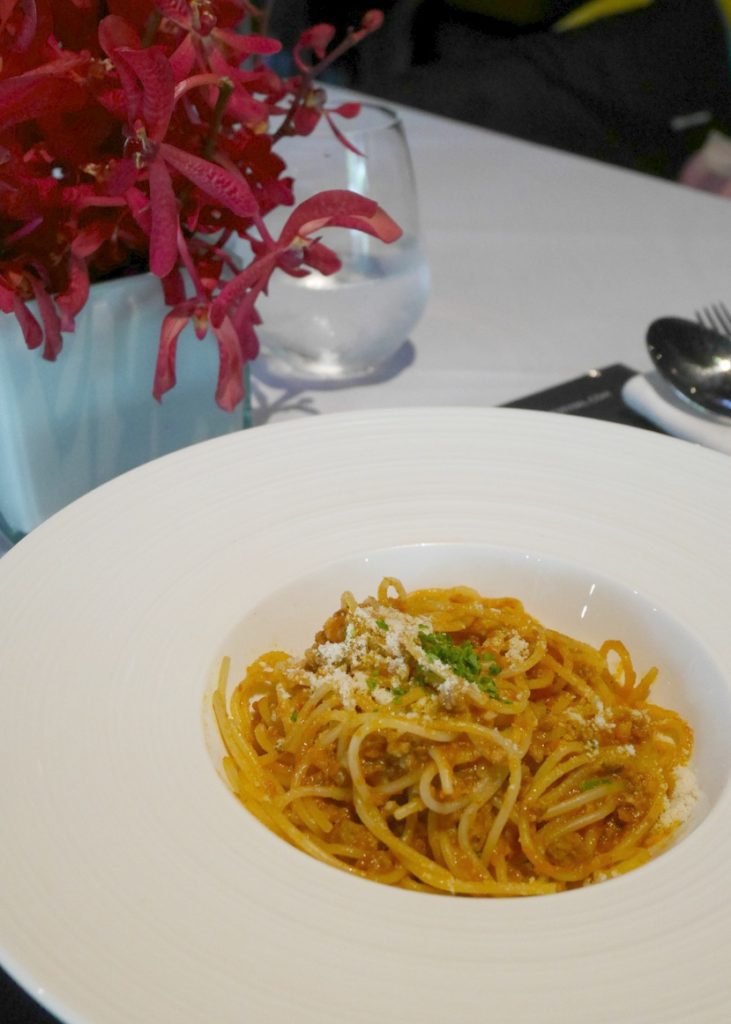 We were impressed when Sophie's beef bolognaise was served as it looks nothing like a kids meal which is usually served on plastic plates or bowls.
Since the kids activities have already started, Sophie wasted no time for her kiddy entertainment and brought her lunch into the kids section behind closed curtains to catch the screening of Monsters Inc.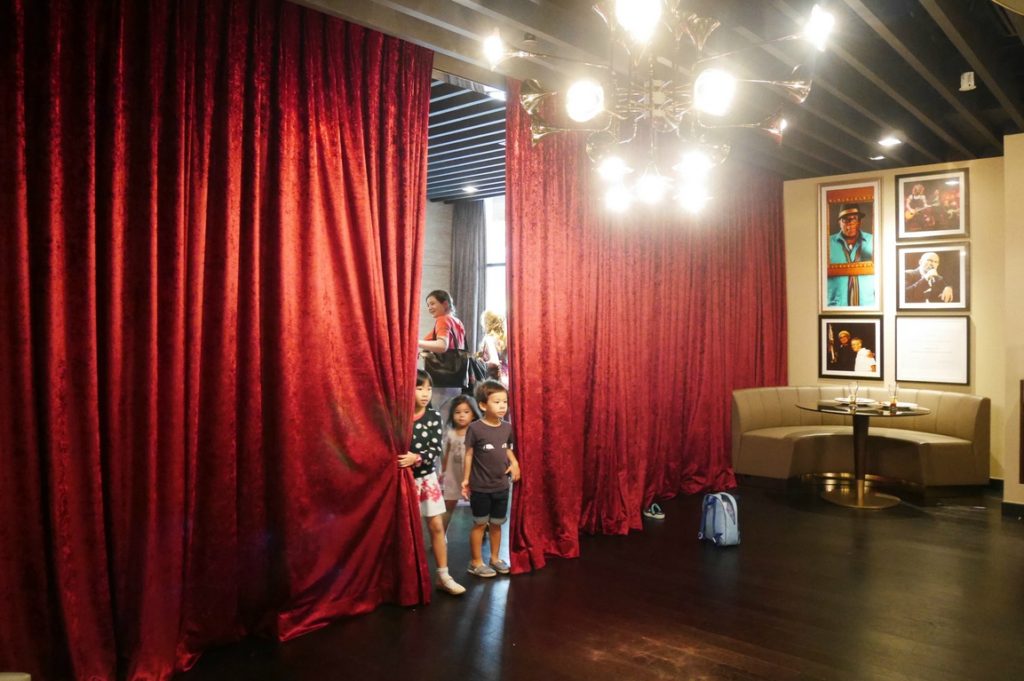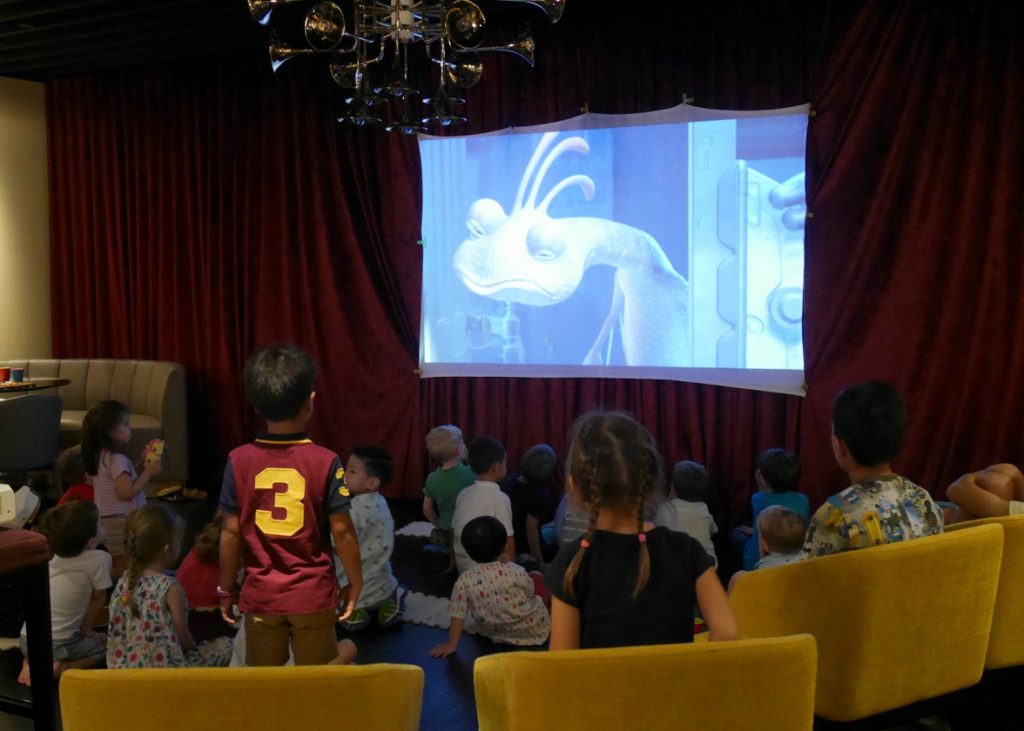 While Sophie was away, we sipped on our free flow of Moet & Chandon Imperial Brut champagne and enjoyed our hearty brunch.
For starters, I had the Portobello Stack sandwiched with baby spinach, sun-dried tomatoes, topped with pine nuts and shallots. Though it looked dry at first sight, the raspberry vinaigrette and sun-dried tomato blended this dish well together giving this very healthy appetiser a burst of flavour, without compromising on taste.
Alexis opted for the soup of the day, where they served butternut soup that day.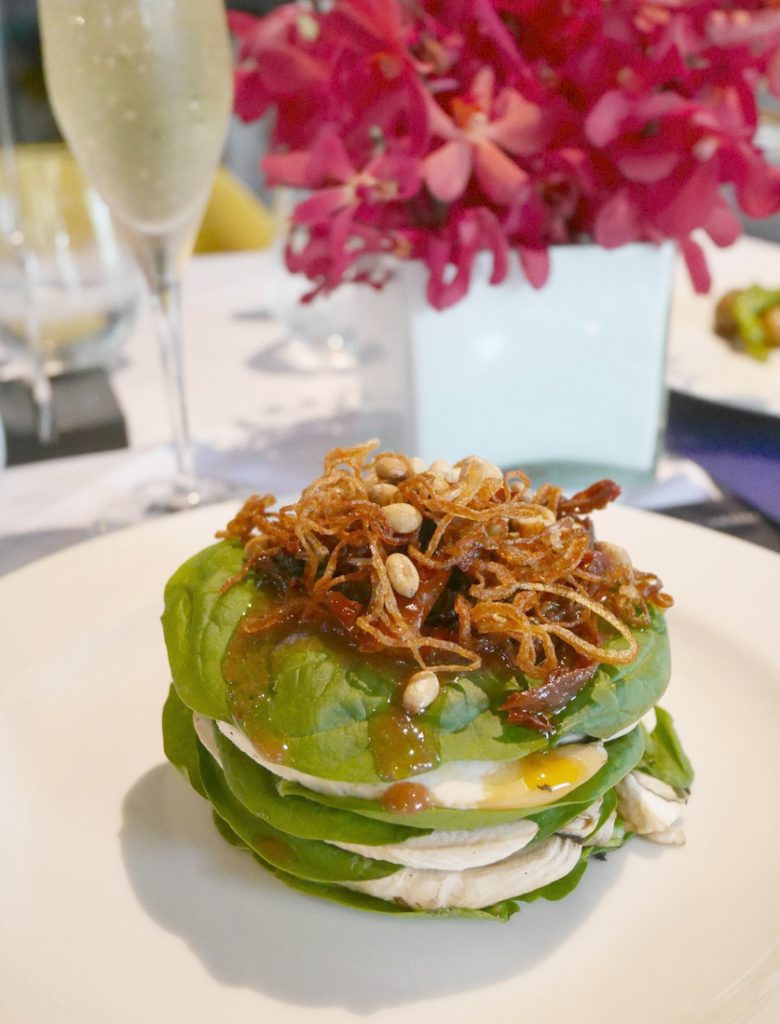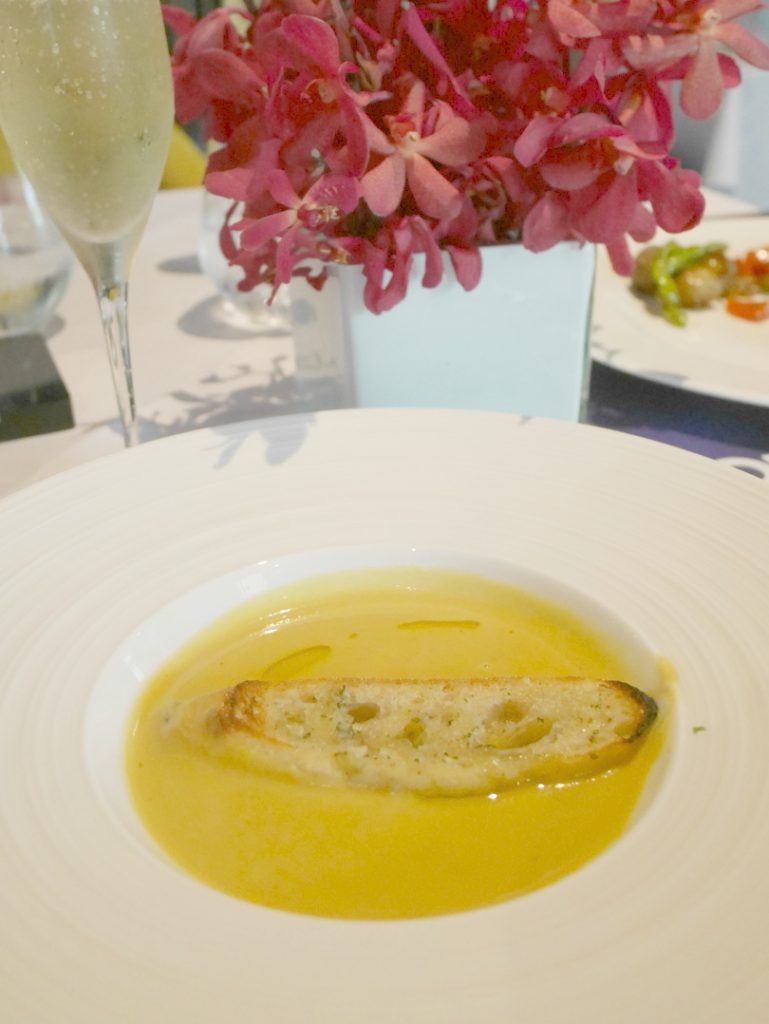 There was a choice of 10 mains to choose from and I ordered the Eggs Benedict topped with streaky and oh so hearty bacon, grilled tomato with arugula salad. Alexis choice was the BB King Cheese Burger served with french fries on the side. Both dishes were very satisfying and tasty and Sophie even came out to pinch on our food.
In addition, we also enjoyed food from the Raclette Cheese Live Station and Meat Carving Live Station where there is a chef there to serve melted Raclette Cheese on a leg of lamb. It was so delish and I went back for second helping since it was buffet style.
And to end it all, we had the sticky date pudding that was simply heavenly. The dessert was served with a scoop of vanilla ice cream on the side and it was moist and warm and I admit that all diet plans when thrown out of the window as I polished it off the plate, all by myself.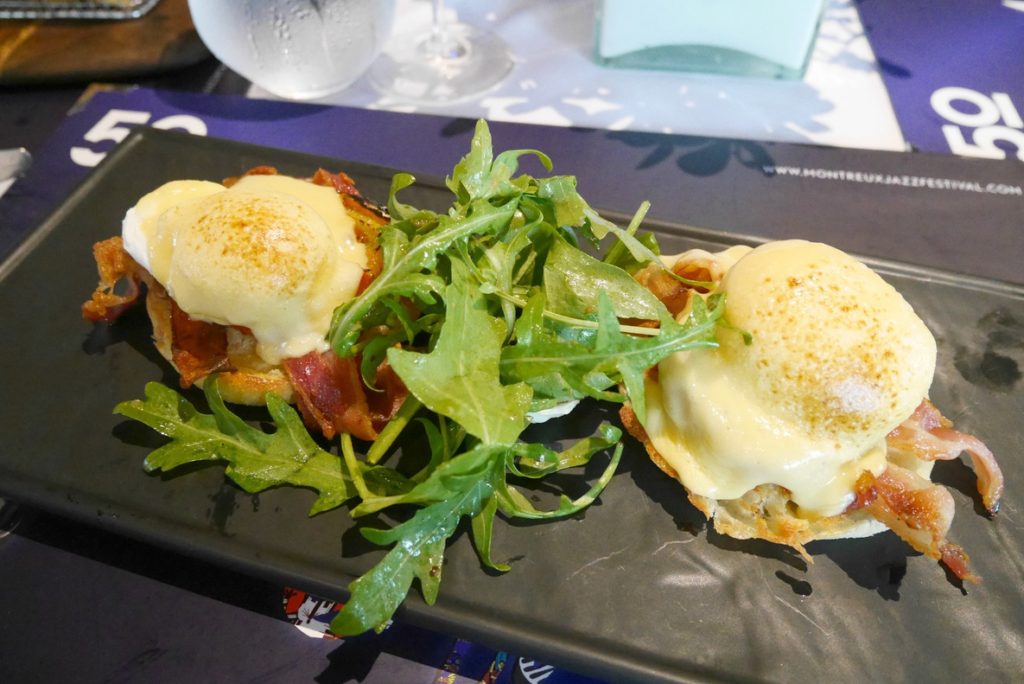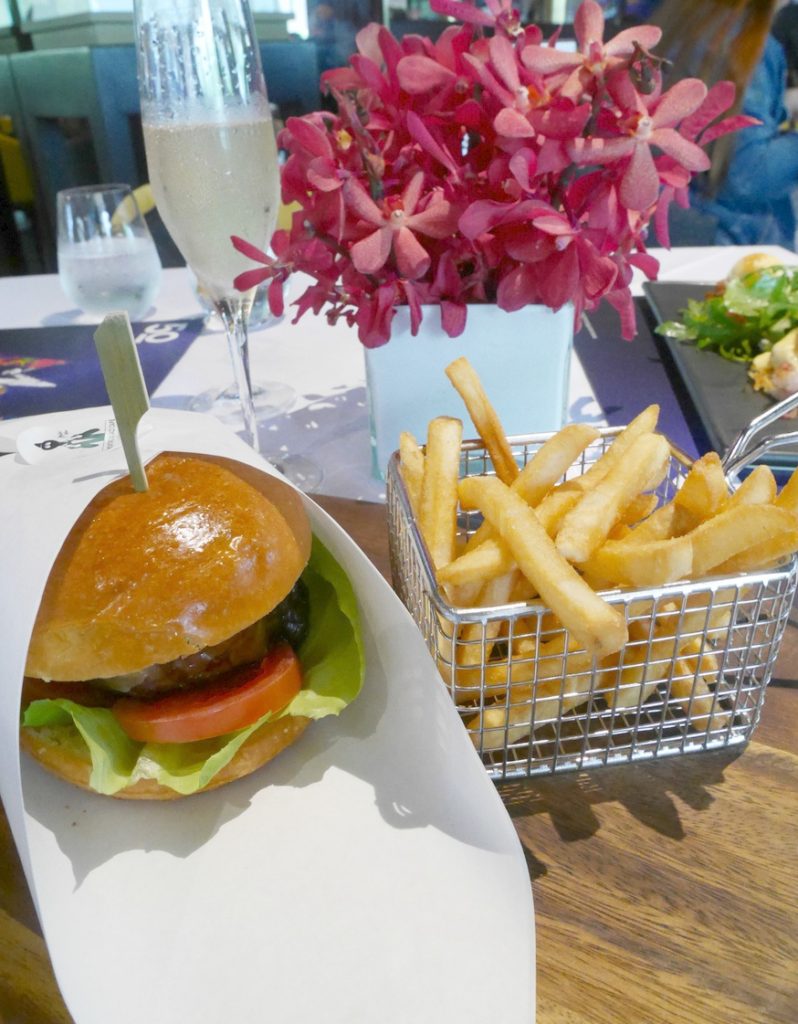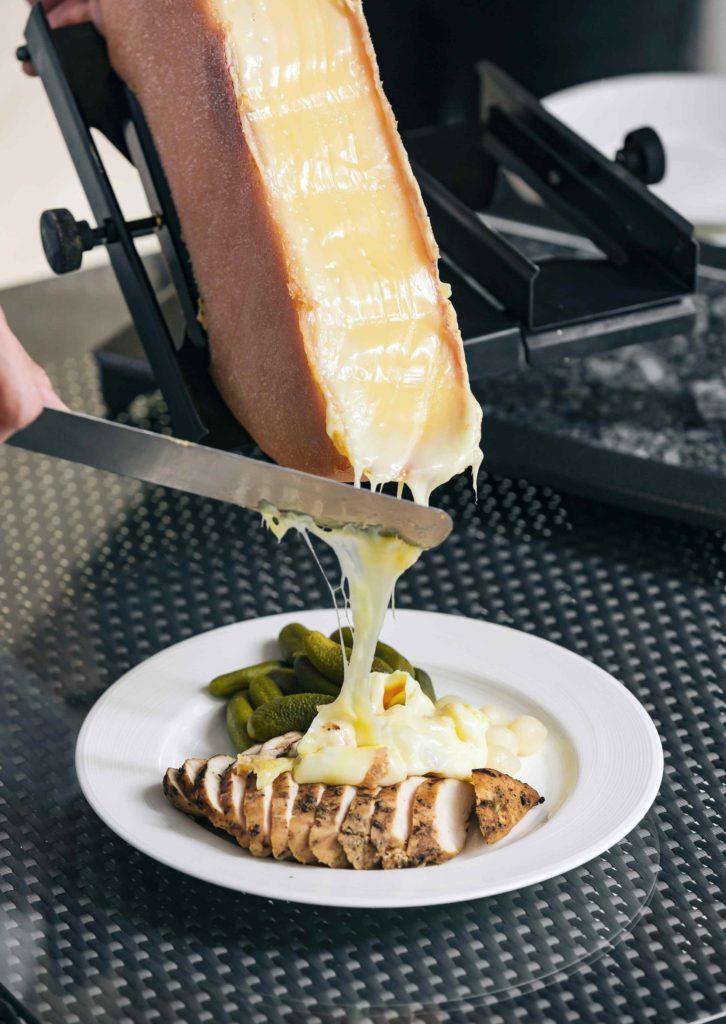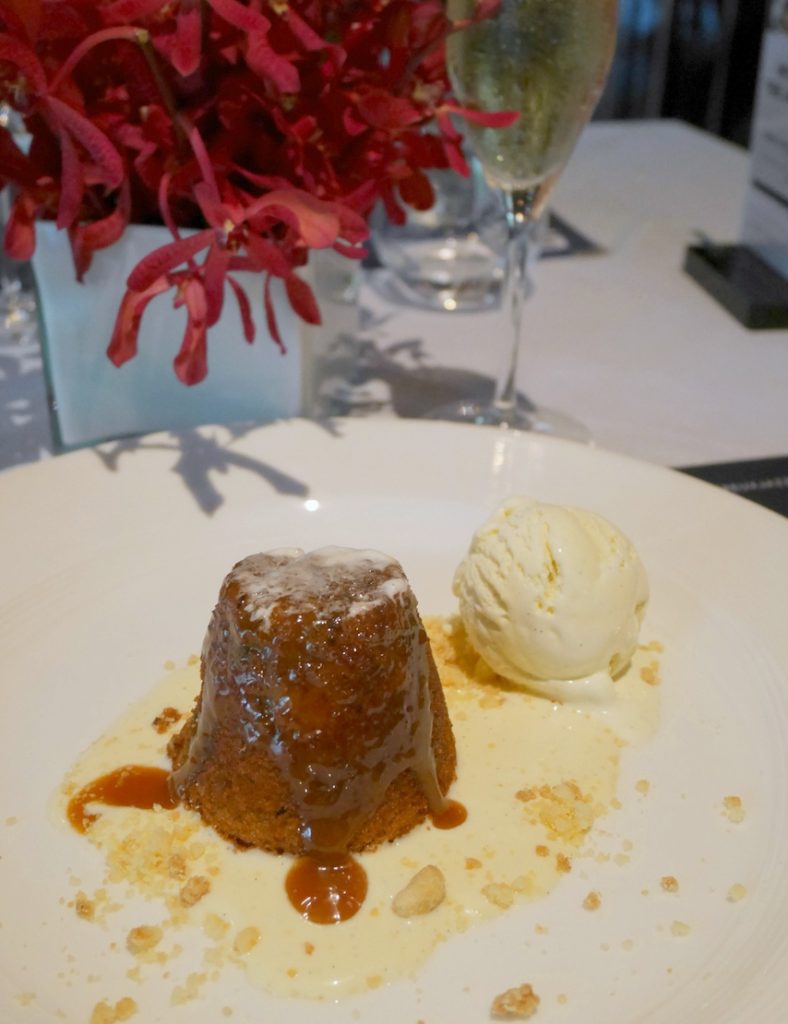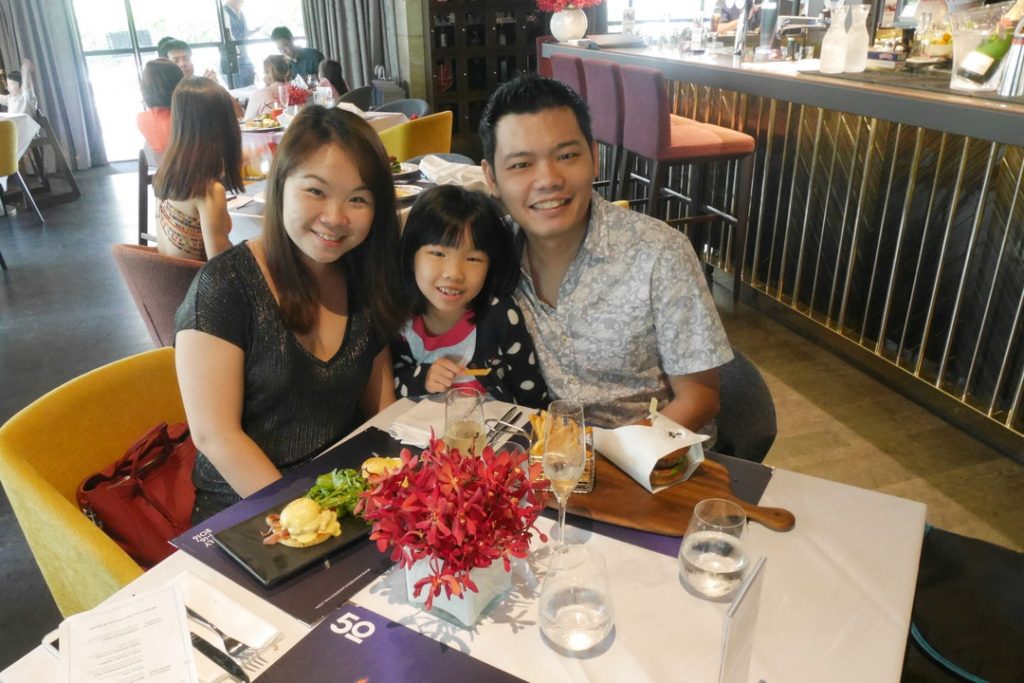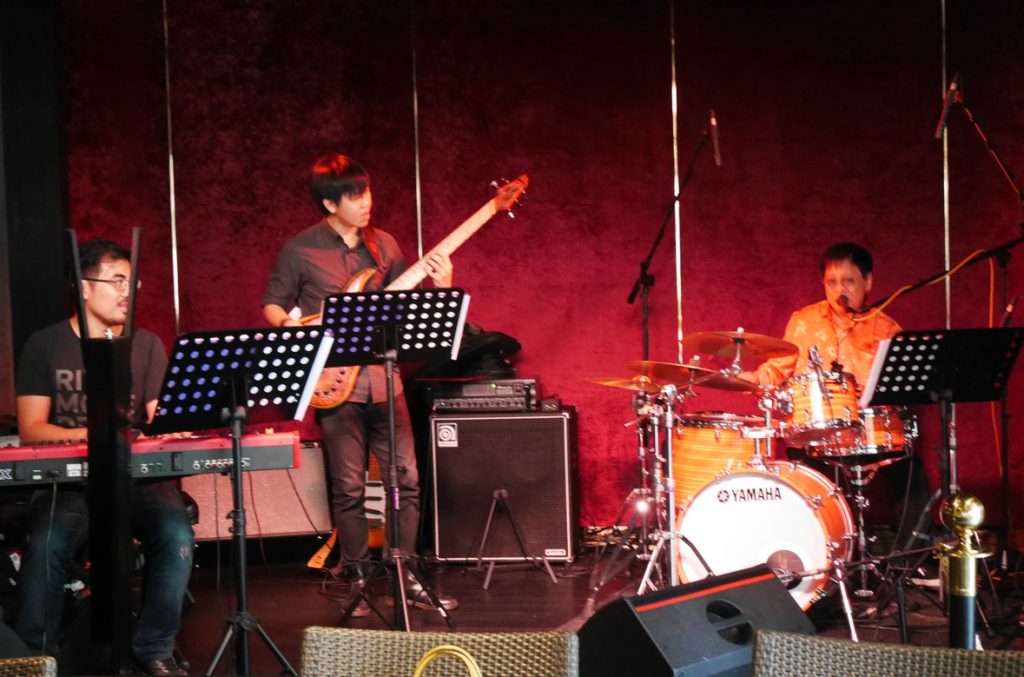 While dining, we were being serenaded by the jazz band and their soothing vocals. The one on the drums is Louis Soliano who is a music giant and drum legend in Singapore.
After the movie ended, it was the kids favourite part- game time! The games were conducted by  Evolve Arts that day and they engaged the kids with games and hand puppets and I could see that the kids were overjoyed that they don't have to stay in their seats and run amok with good reason in a restaurant, something that they usually don't get to do very often 🙂
And to end it all, they had ice cream and what a treat for them as they ended brunch on a sweet and memorable note.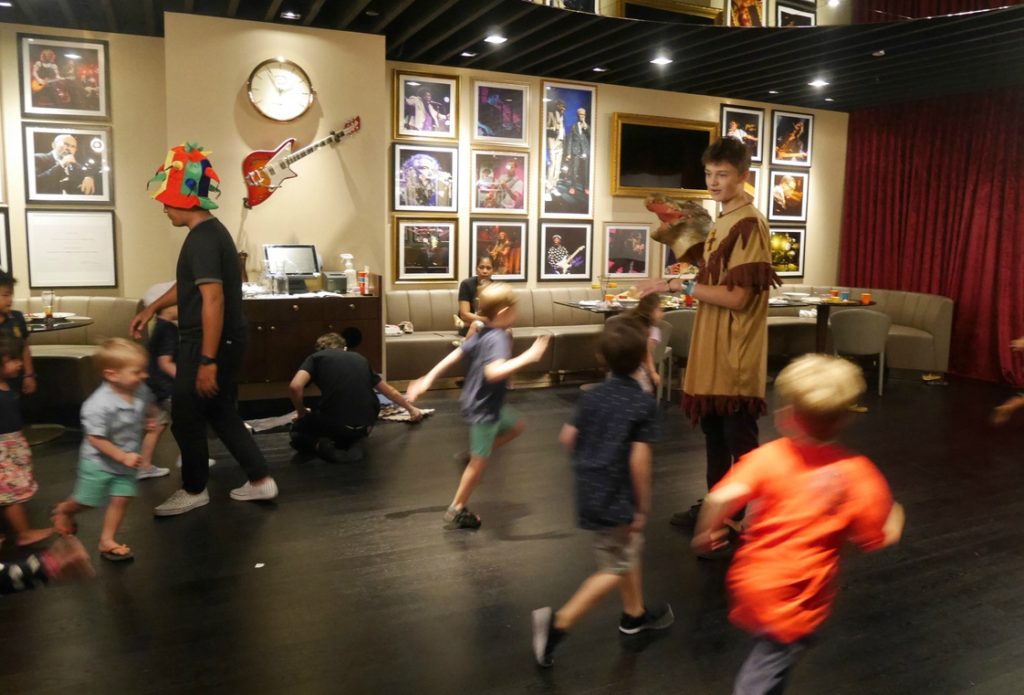 It's been a long time since I got to enjoy a nice brunch with hubby alone. And though Sophie was with us, she was well taken care of with all the planned activities giving us the much needed couple time. Definitely something we don't mind coming back for as the food was good and oh that free flow of champagne sure scored with us!
For those keen on making reservations, do remember to book brunch on Sundays. The Jazz Brunch goes for $98++ per person including free-flow of alcoholic beverages and soft drinks, and $78++ per person for those who prefer a non-alcoholic package. The Children Menu, consisting of the soup of the day, a choice of main and dessert, will go for $16++.
Montreux Jazz Café Weekend Brunch
Dates :Every Saturday and Sunday
Dining Timing :11am to 3pm
Pricing : $98++ inclusive of free flow Champagne, Selected Wines and Spirits, Draft Beers, and Soft Drinks
$78++ for non-alcoholic option
$16++ for the Children Menu
Address
Pan Pacific Orchard, 10 Claymore Road Singapore 229540
Reservation: Call +65 6733 0091 or email reservations.sg@montreuxjazzcafe.com
For more informatio, visit Montreux Jazz Café Singapore website
Tagged: brunch, family friendly restuarant, weekends