*Sponsored post
Ever since I've had a smartphone, my digital camera has been pretty much neglected. With so many apps available to perfect that shot be it the smile of your child that makes you melt like mush or a yummlicious dish or a fun fun moment with your family over the weekends, your photos can actually look professionally taken.
I have a couple of photo editing apps but my all time favourite is Instagram where there are filters to chose from which instantly transforms it's mood and feel. Plus with the ability to share on my social medial network, it's no wonder that I have more fun snapping and sharing from my mobile phone these days.
When I was given the opportunity to review StickyGram, I was excited to try it.
What is StickyGram
StickyGram is  a personalised printing service which creates magnets from Instagram. The  magnets measure 50mm x 50mm and comes in a pack of 9, making them a perfect size for display.
All it takes is three simple steps to create your StickyGram magnets.
1. Go online
Go to www.stickygram and log into your Instagram account to start creating your magnets.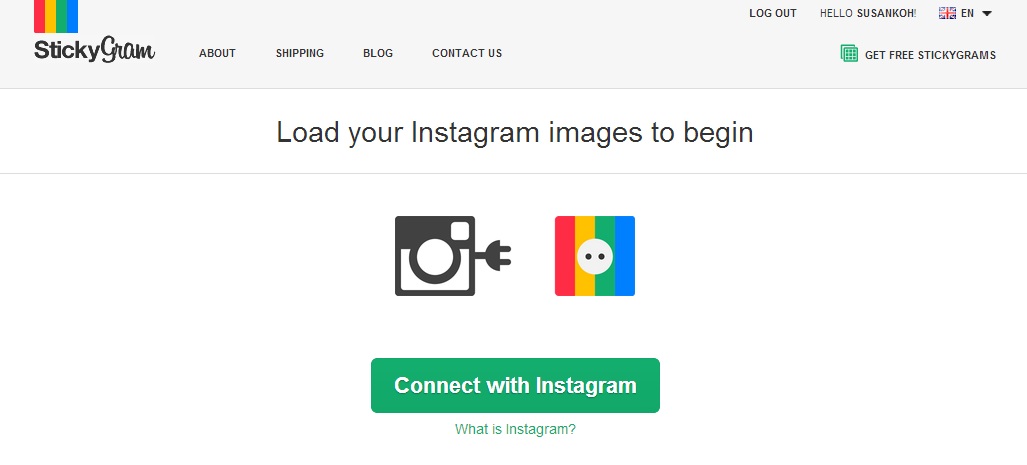 2. Select your photos
Choose 9 photos from your Instagram feed and add them to a 3 by 3 grid. This is without a doubt the hardest part – to narrow down your selection to just 9!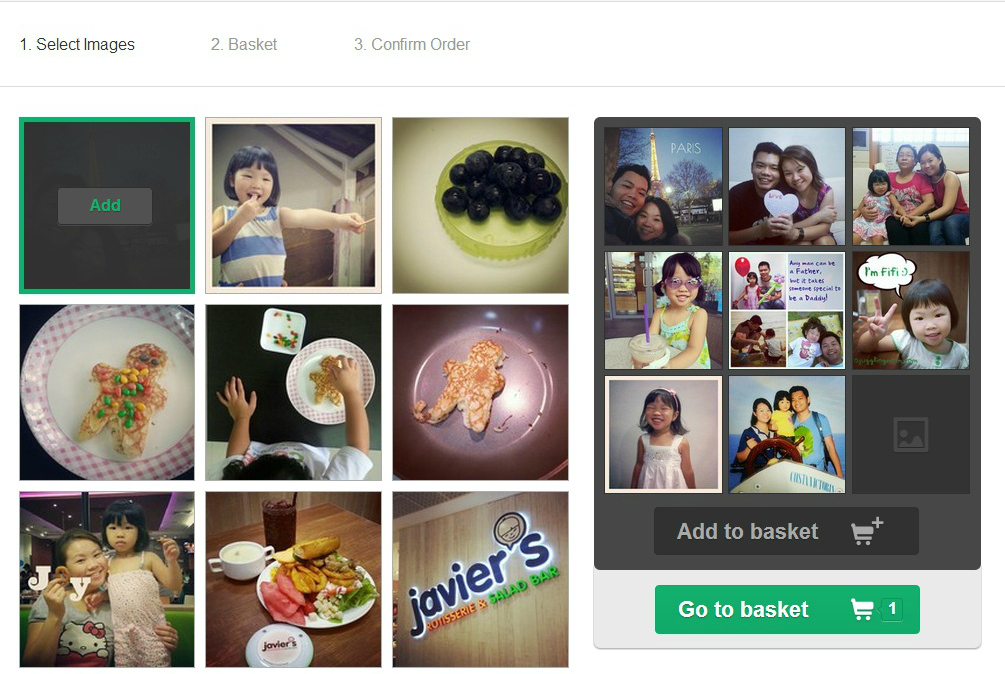 Once you've  finished your selection, simply add to basket and check out via paypal or credit card.
3. Submit your details
Key in your mailing details and depending on which part of the world you're in, your magnets will arrive in approximately 7-12 days. And the best thing is, you'll enjoy free international shipping!
When my magnets finally arrived in my mail after a week, I was pleasantly surprised by the quality of the print because they looked exactly as they appeared on my Instagram.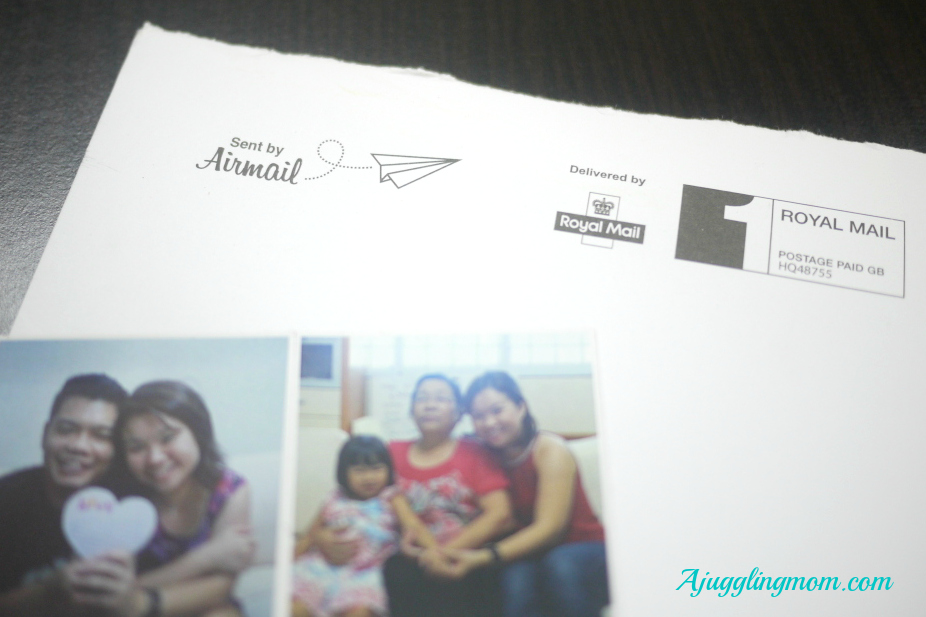 By Royal Mail!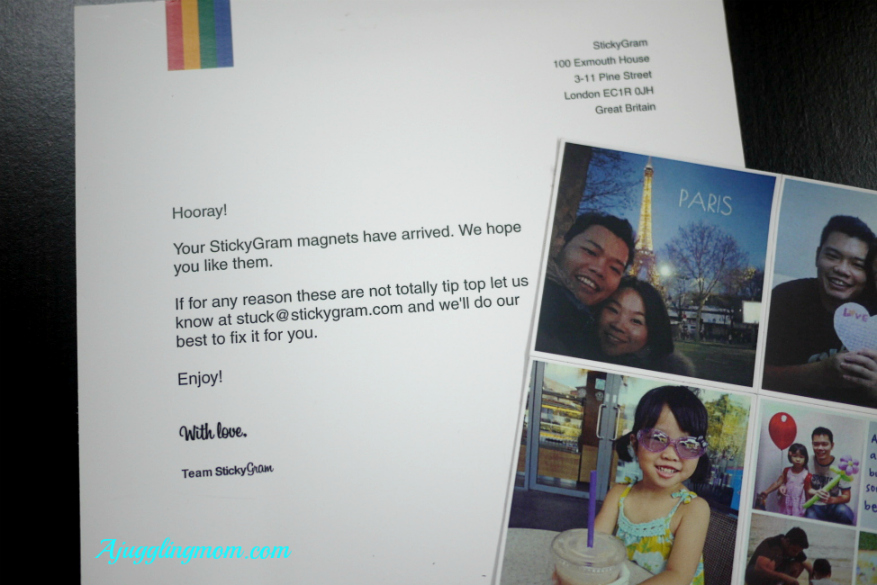 Note from Team Stickygram with a mission to satisfy their customers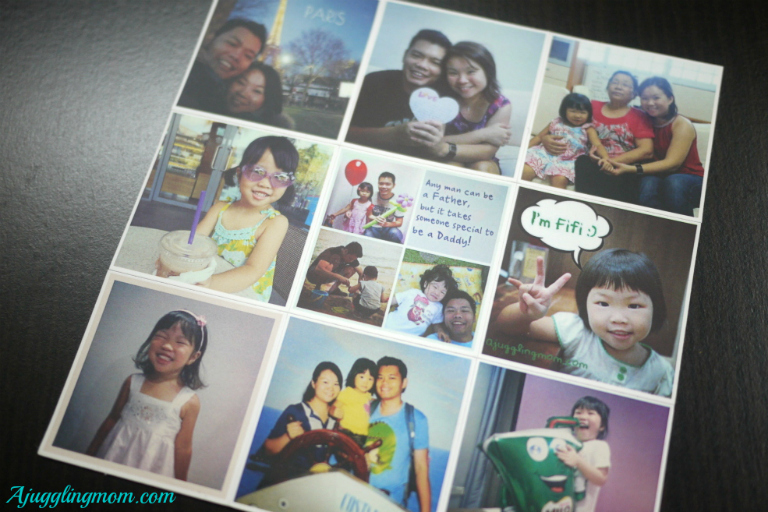 My cherished photos with the family
My favorite from the lot!
 What I liked about my StickyGram magnets
The magnets had a nice matt finish to it and the colors were as they appear in my Instagram. Even though they appeared thin,  they were in fact pretty durable and bent easily without breaking. Separating the individual magnets was easy peasy as all you have to do is pull on them slightly and they come apart easily. I would have liked if the magnet were stronger but they do stick easily on any magnetic surfaces and can hold up a piece of paper. But more importantly, they were beautiful and liven my otherwise boring workstation and fridge with nice cherry faces of my family and all the dear moments we had together.
How about winning your own StickyGram magnet?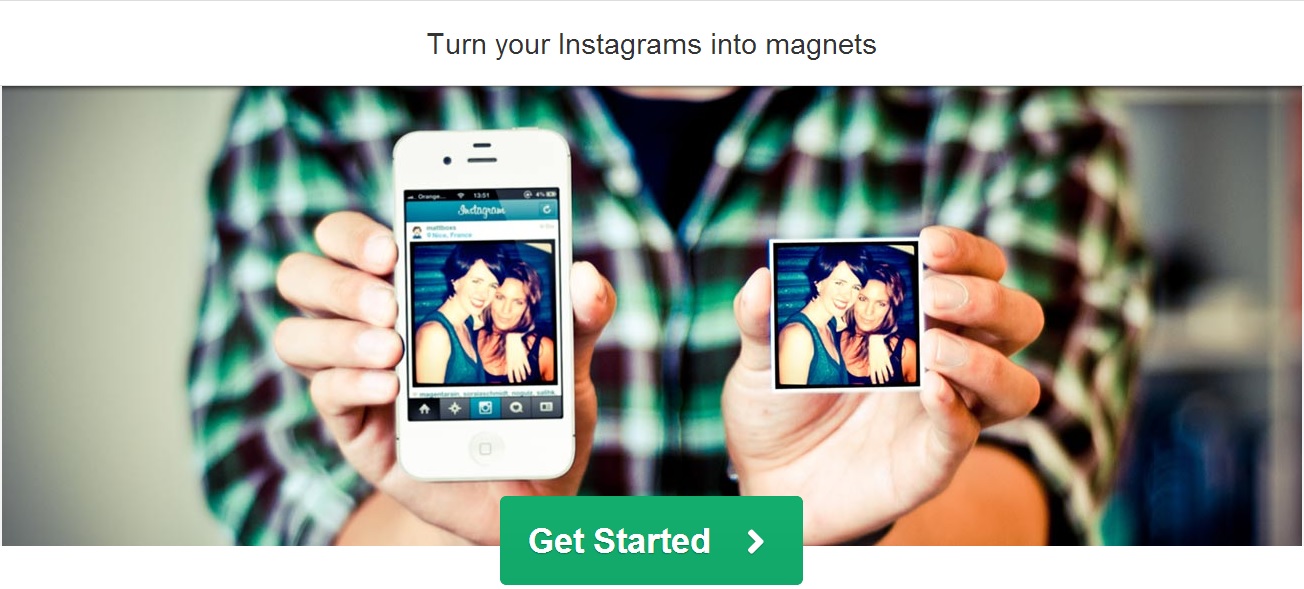 I have two sets of StickyGram magnets to be won! To enter, simply complete the Rafflecopter form below. Good luck!
This is my first time running a world wide giveaway and using the Rafflecopter form to administer it, so do give your support! This giveaway will run from 18 March to 31 March 2013 at 11:59pm Singapore Time.
If cant wait to get your hands on your own StickyGram magnets, you may enter this code to enjoy a 10% off- JUGGLINGMOM10. Hope you enjoy them as much as I do!
*A Juggling Mom received a set of StickyGram magnets in order to write this review. However I am not financially compensated for this post and all opinions expressed here are based on my own experience.
Tagged: contest, giveaway, Instagram, Photography