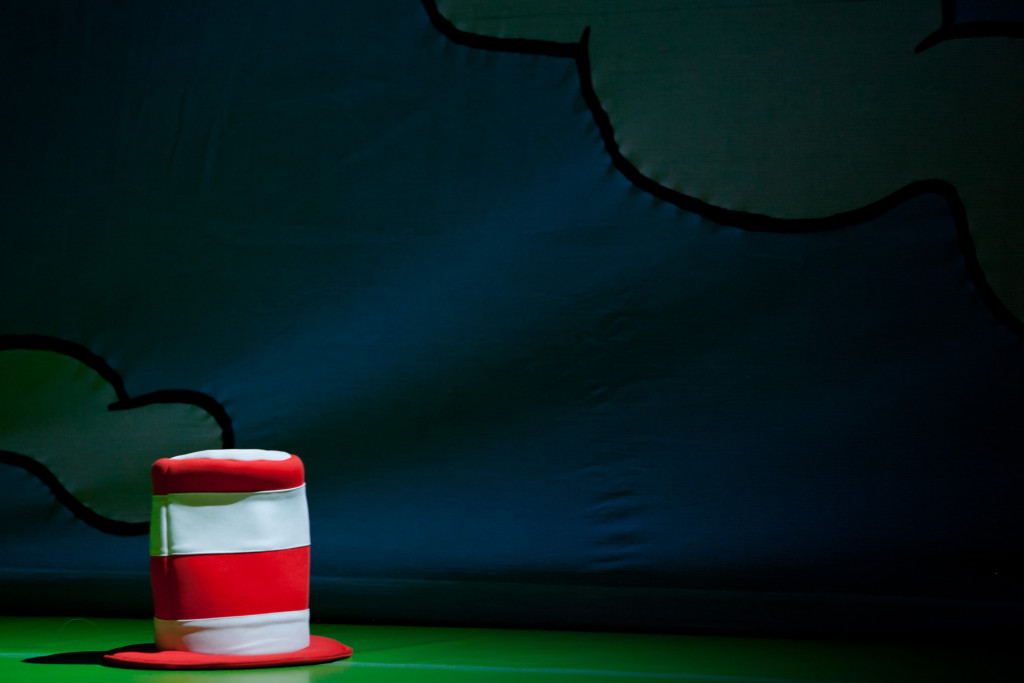 Dr Seuss is no stranger to many of us and yesterday we caught Seussical the Musical at the Esplanade Theatre where the world of Dr Seuss came alive!
Seussical the Musical, direct from the UK tour,  opened yesterday with a very limited 5 performances only. If you haven't gotten your tickets, you can still catch the shows today or tomorrow before it ends on 8 November 2015!
Sophie's childcare was closed yesterday afternoon in preparation for her year end concert, so we took the opportunity to come for the opening show.
When we entered the theatre, Sophie commented that it must be so fun to be performing as there was a playground structure right on stage that caught her eye.
The story took us on a journey into the songtastical world of Dr Seuss where Horton the Elephant discovers a small world floating by on a tiny speck of dust. 
This small world is floating out of control through the universe and is the home of the Whos, and Horton befriends Jojo – a Who with "thinks" that defy all description. Jojo's a character that most kids will identity with, with his wild imagination and world of make believe.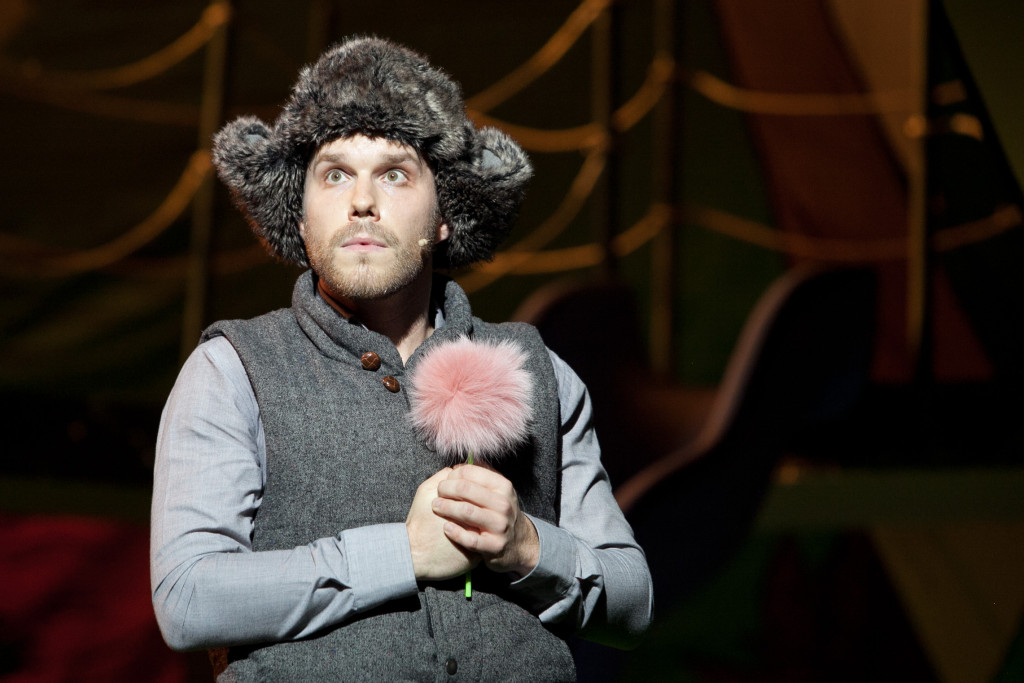 "A person's a person, no matter how small" – Horton
Initially I was skeptical if kids would be able to understand the storyline since there was going to be lots of singing , and I meant powerhouse vocals chords with their British accent. At some point, Sophie did raised some questions about the plot since it was hard for her to follow their lines. But she was able to follow through and thoroughly enjoyed it and I was completely wowed by their brilliant theatrical performance.
As the show progressed, I could see little Sophie rooting for the big-hearted Horton who stood steadfast in his promise to guard an abadoned egg waiting to be hatched while looking for his dust speck friends.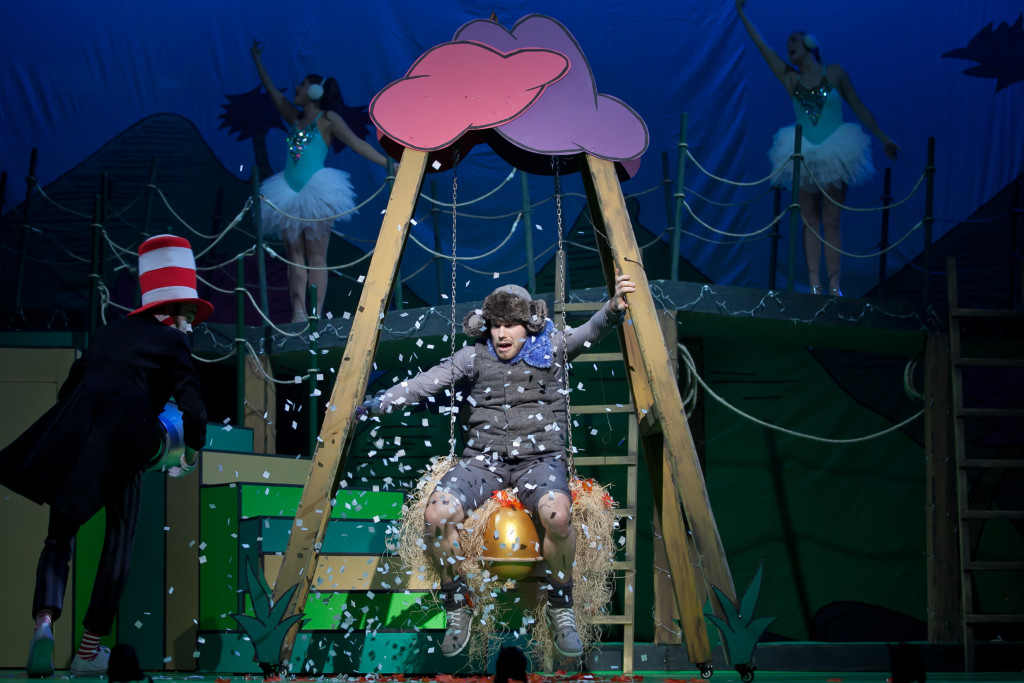 Sophie's favourite part was no doubt when the actors came down the stage and got the audience to make lots of noise to help Jojo and his family be heard by the rest who were mocking Horton's absurd claim that there were life in the dust speck.
And at the end of the day, the story of friendship prevailed and the shy Gertrude proved to be a faithful friend who never lost her faith in him and Sophie said, she's such a nice friend to Horton!
We managed to take a few photos with the cast after the show ended and Sophie insisted that she must get one with Horton the Elephant who's her favourite character in the show.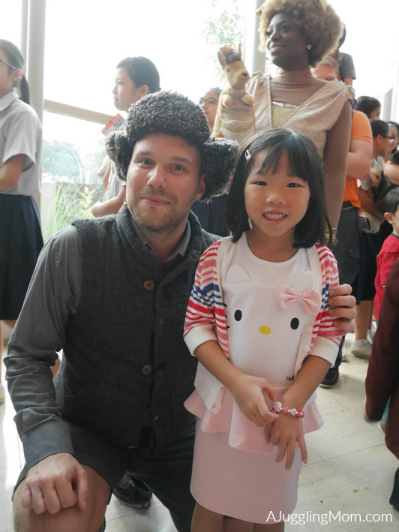 Seussical the Musical is fantastic for the whole family and in my opinion kids need to be at least 6 years old to fully appreciate it. The musical runs for approximately 75 minutes with no interval.
Show dates and timing
November 6th / Friday – 5pm
November 7th / Saturday – 11am, 3pm
November 8th / Sunday – 11am, 3pm
Venue: Esplanade Theatre (Address: 1 Esplanade Drive Singapore 038981)
Ticketing Details
Price ranges from $58 to $108.Tickets are now on sale at any SISTIC outlets (list of agents), official SISTIC website or call the hotline 6348 5555.
* A Juggling Mom was invited to the show to write this review. However all opinions are my own. Images are credited to Aba Production, unless otherwise stated.
Tagged: arts, family entertainment, musical