With only 3 days to Christmas and about a week away from 2014, I bet everyone's still in a holiday mood before we welcome 2014. We decided to be more chill and not do the mad rush to the malls before Christmas and brought Sophie to Sentosa yesterday. Though the skies were threatening to rain, we're glad they held back and she had a blast at Port of Lost Wonder where they are celebrating Christmas Joys – a Christmas-themed event for kids.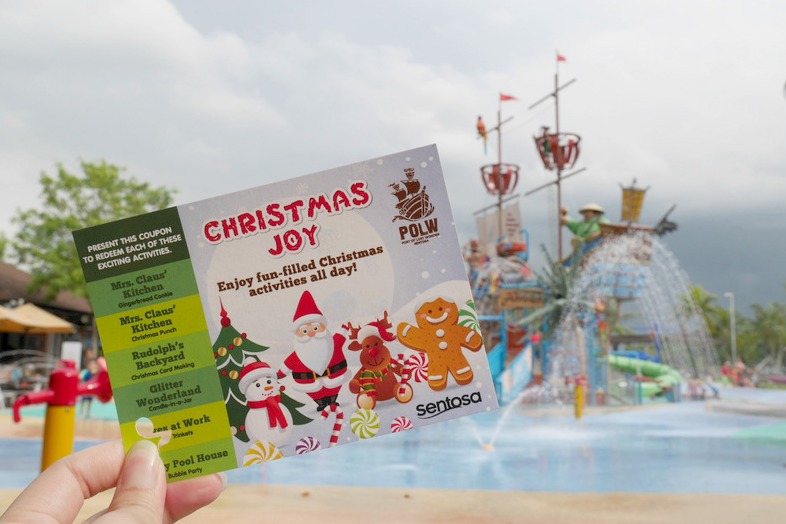 Besides the big pirate ship which never fails to bring her loads of fun, she also went round doing the Christmas activities at different stations.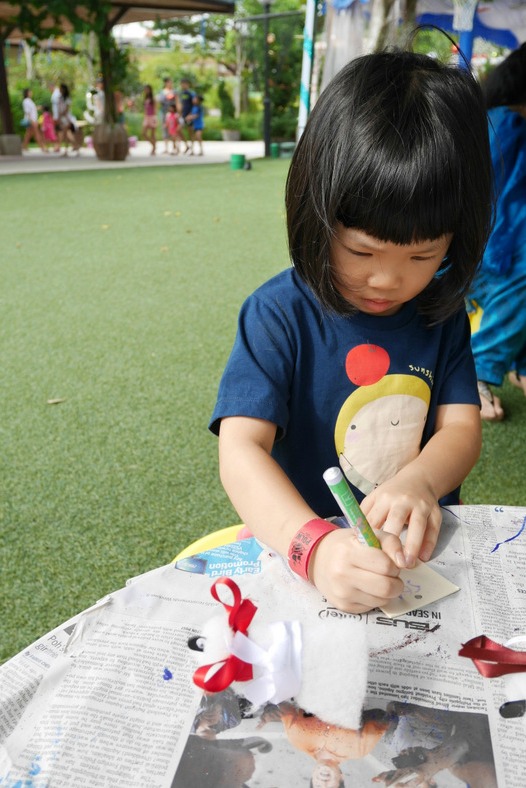 She made a sheep ornament and penned her Christmas wish for a camera!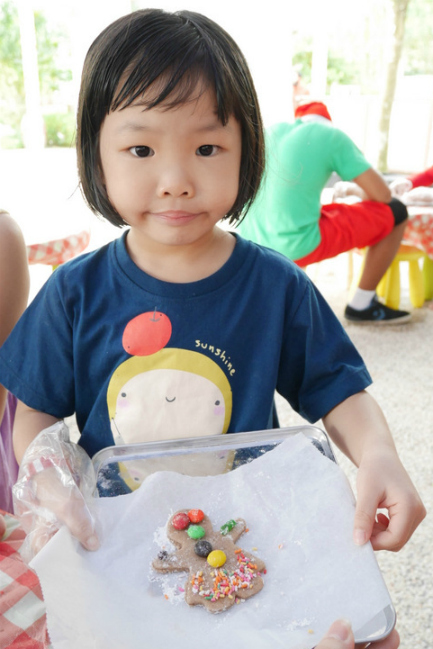 Baked a gingerbread girl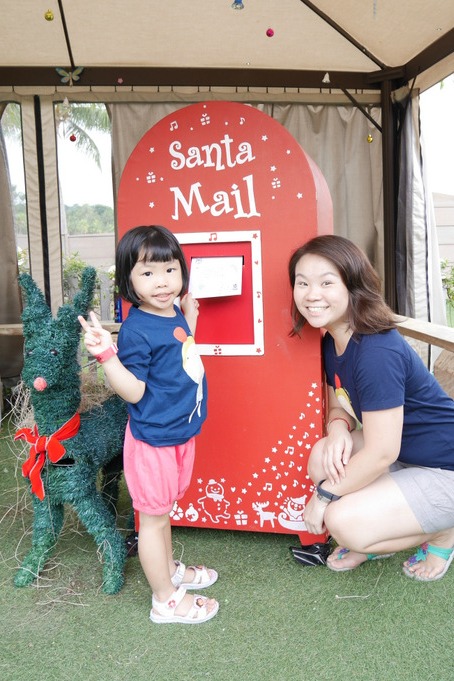 We wrote a letter to Santa too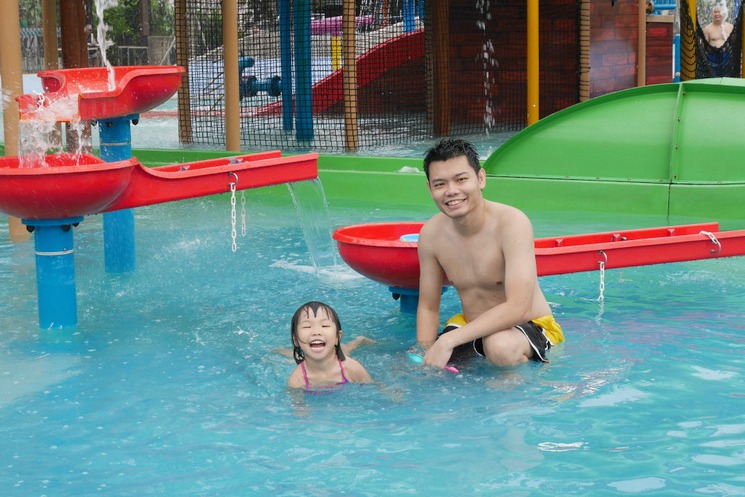 No visit to Port of Lost Wonder is complete if you don't get wet (Just not me this time)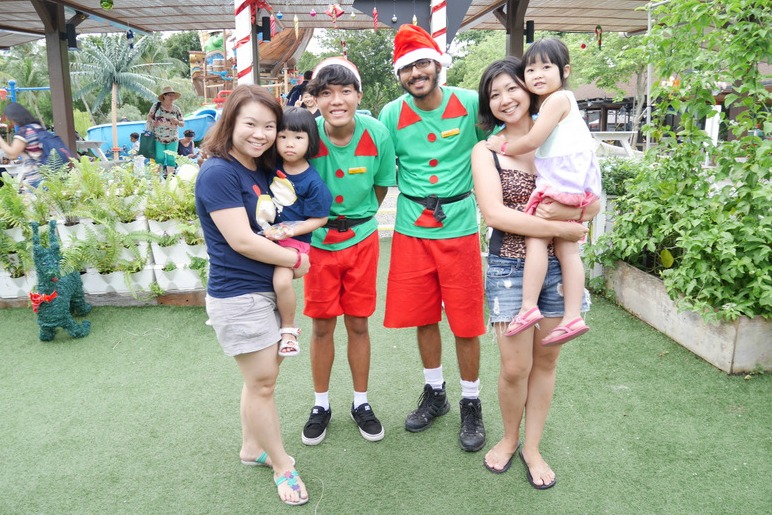 We met Ai and Little Pumpkin and had to take a photo with the friendly elves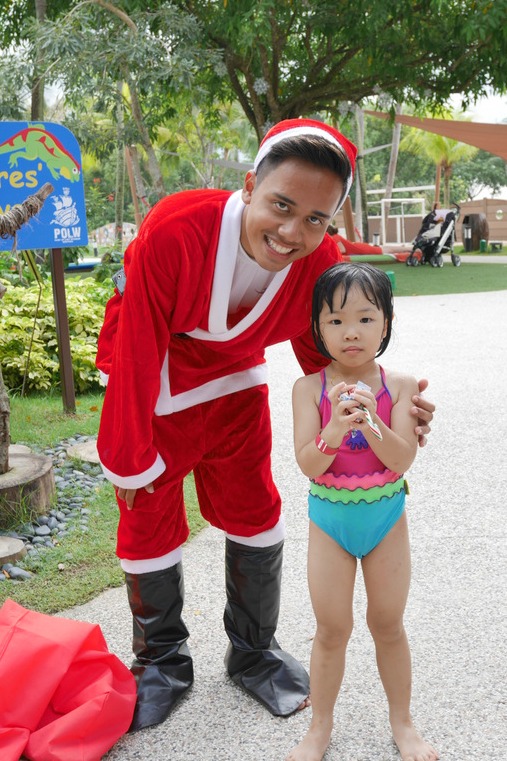 Sophie met Santa who gifted her with lots of candies!
Sophie also got to make a candle in a jar and brought home all the ornaments and cookies she baked. If you're keen, these Christmas themed-activities will continue to be available today, 22 Dec and on Christmas Day.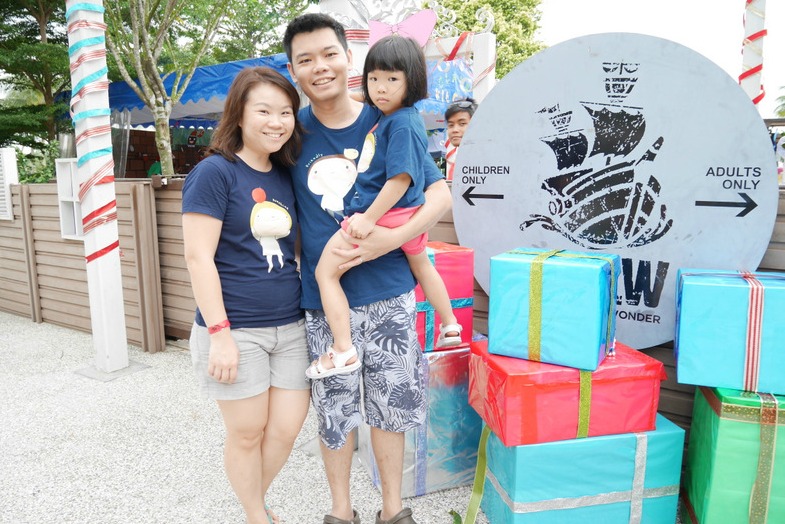 Posed with our matching family tee bought from Bangkok last year
One of the highlights of Sentosa Playcation is the Merlion 3D video mapping show that I'm told is a not to be missed. So we had dinner at Grill & Chill at the Merlion Plaza as we were entertained by the performances of various singing groups while waiting for the show to begin.
The show started promptly at 7:30pm, where the Merlion came alive at night with 3D video images
projected onto its façade.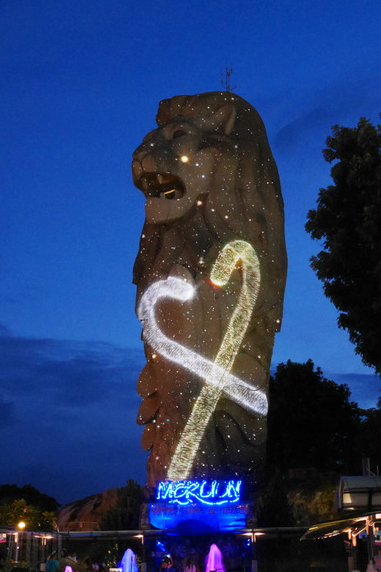 The Merlion looking festive too!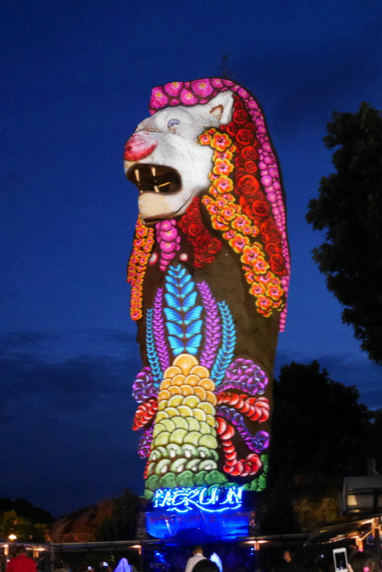 The Merlion look flora and fruity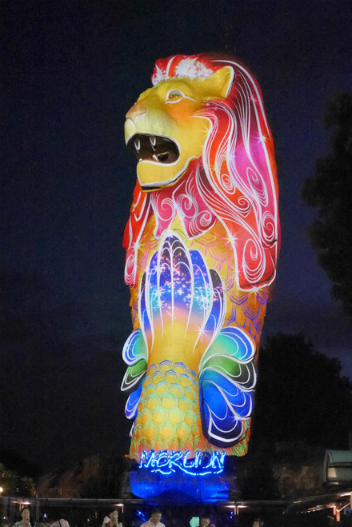 One of my favourite look on the Merlion. Simple stunning in her new coat of colours
Before we left, we also popped by the Little hands and minds corner where kids can make Christmas ornaments and bake pizza.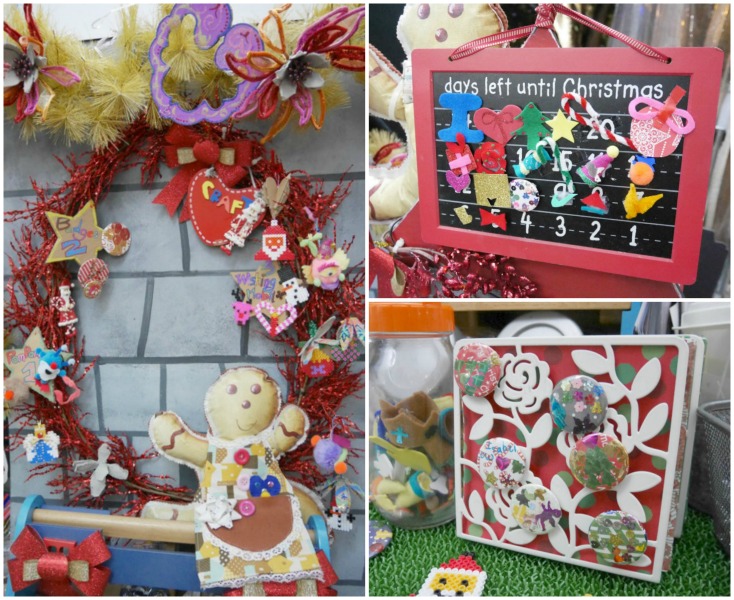 Sophie had to make one last ornament before leaving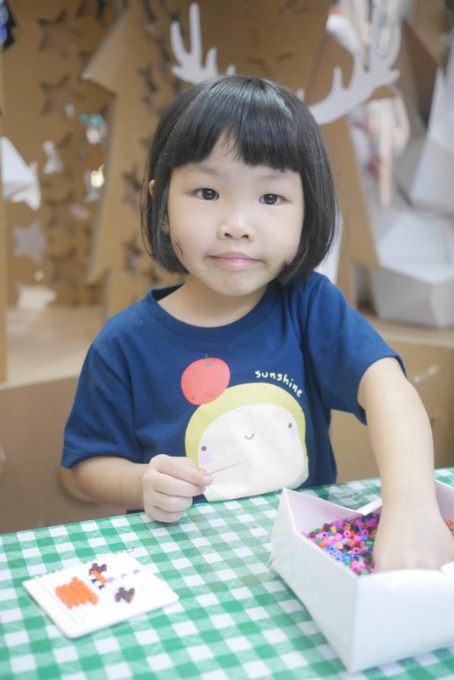 Sophie the Raindeer!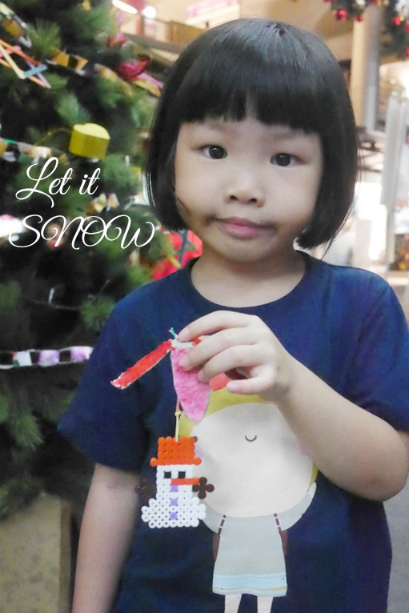 Sophie went home with so many goodies from Sentosa but most importantly, we had a fun filled day as a family. Now her Christmas ornaments are all sitting pretty on our Christmas tree 🙂
*A Juggling Mom was invited to PLAYcation and Christmas Joy in Sentosa. No monetary compensation was received; all opinions are honest and are my own.
Tagged: Christmas 2013, New year, Port of Lost Wonder, Sentosa, Weekend activities