Now that Sophie has started her Chinese enrichment class at EduPlus, Saturday mornings are so so precious. While the class is only an hour and a half, it seems like it has stolen much more time on a weekend from us.
This morning I wanted to go for a morning jog. And after I loaded the laundry, replied to a couple of emails, Sophie was up. Since she wasn't keen on sleeping in, I asked if she wanted to come along and ride her strider with me while I jogged.
Her eyes lit up and she broke in a big wide grin…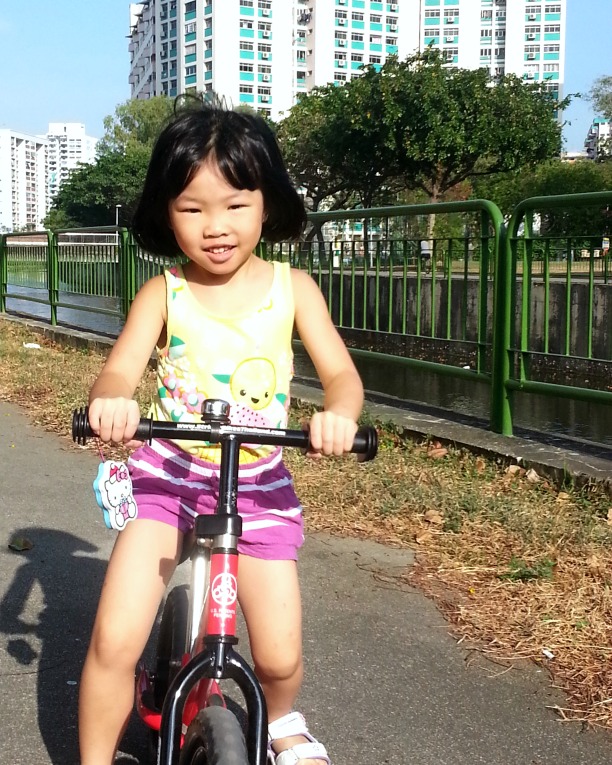 It was a hot hot morning but she's not complaining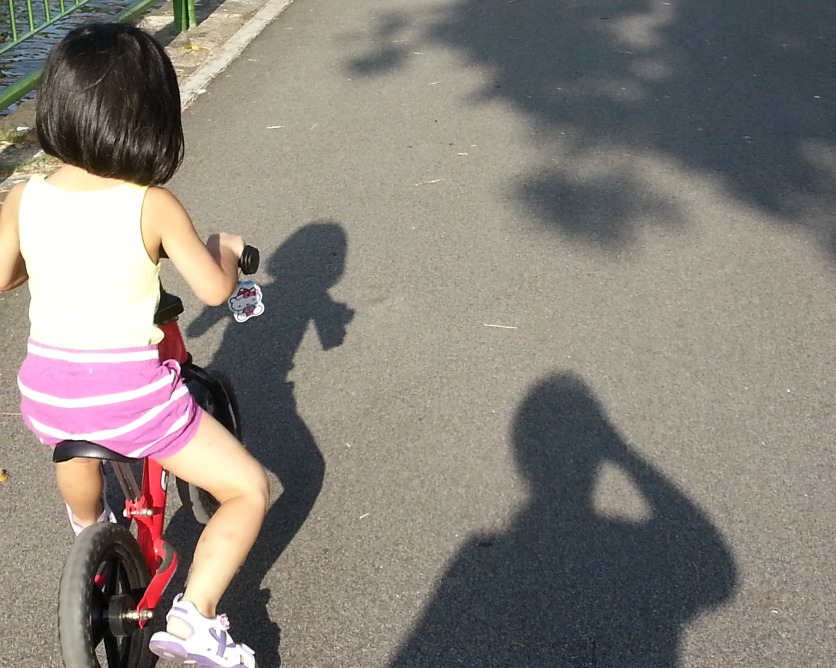 I jog. She pedals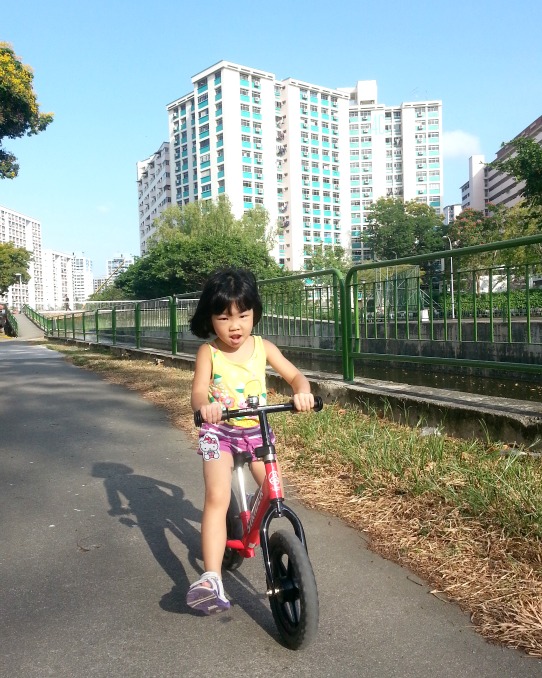 And I thought I'll never hear her say these words to me.
"Mummy, slow down. You are going too fast!"
I think she regretted her decision to accompany me and now she knows how it feels like to be slightly breathless chasing after someone. After all, her legs are way shorter than mine. An excuse I always use myself since I'm so short >.< Haha.
So that's tit for tat. Not that it was intentional at all.
In case, you're looking at the picture of Sophie on the Strider above wondering why there are no pedals, it's actually not a bicycle. A strider is a balance bike with two wheels and no pedals. And the purpose for it, is to help young kids learn to balance so that they can make a faster progression to the bicycle.
I'm proud to say that Sophie is now an ace at it and zooms around fast. A friend whose daughter also used the strider said that it only took her 6 year old, 5 minutes to learn how to cycle on the bicycle with pedals. I'm so hopeful now 🙂
 And because Sophie did such a great job at catching up with me for a while 2km jog, I decided that surely she's got to have some fun time at the playground.
So we hung out at the playground downstairs our place.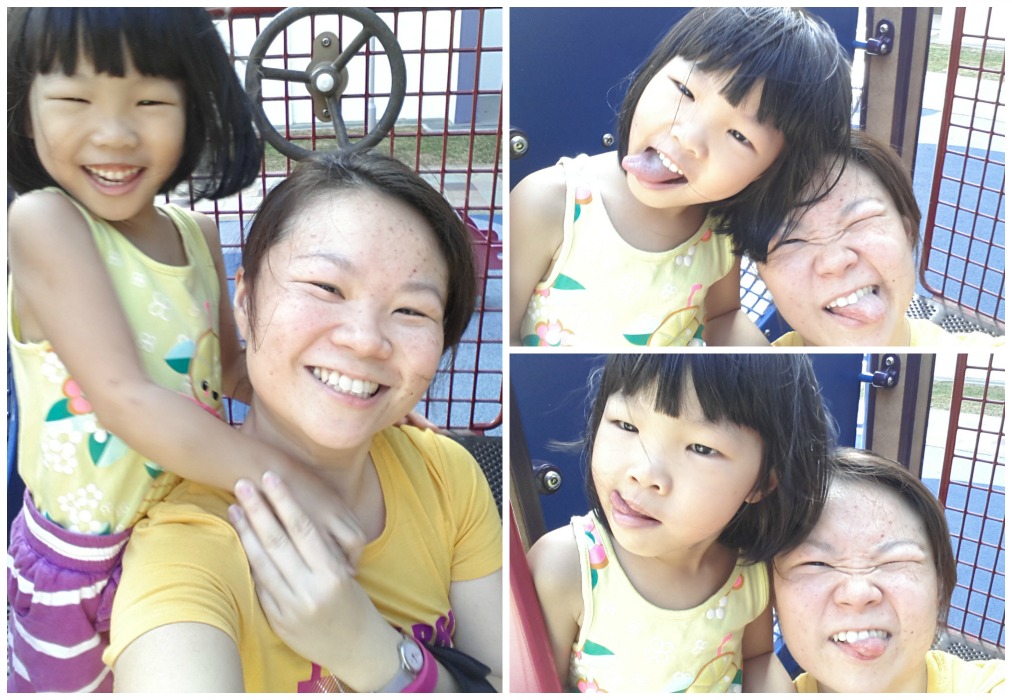 Glad I'm still someone that she loves to hang out with.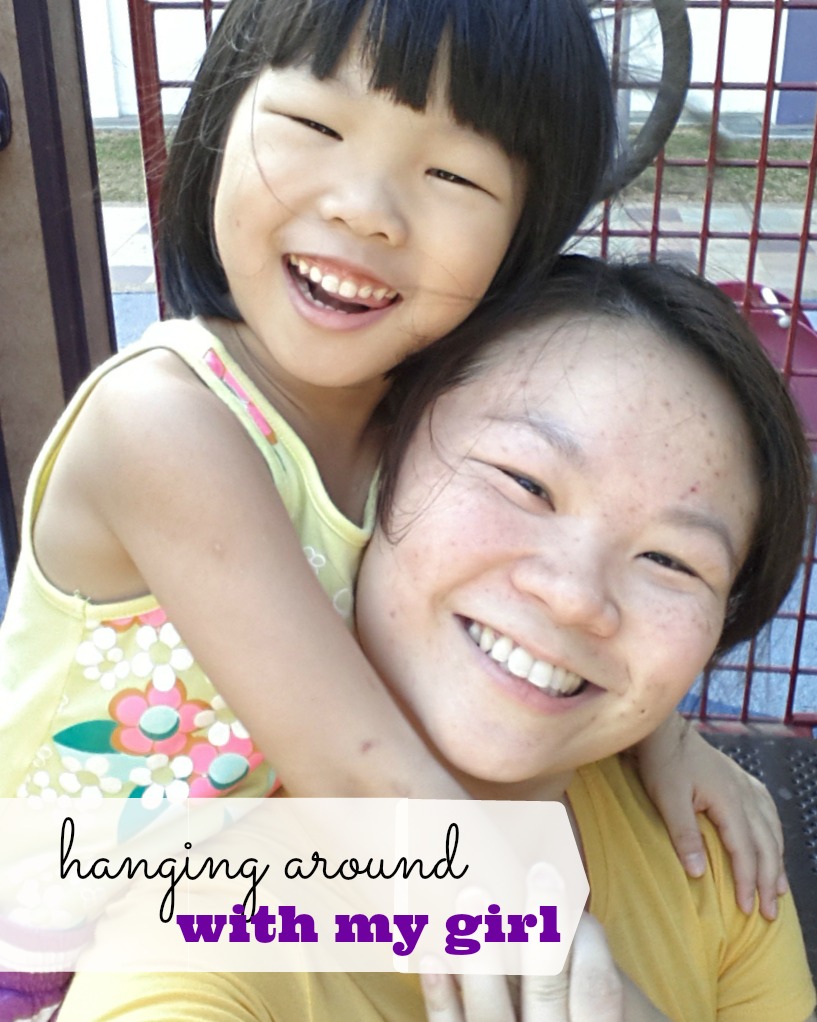 Hope you're having an active and fun weekend with your family 🙂
Linking up with West Metro Mommy