Like many parents in Singapore, I often find ask myself what I can do to help my child develop a better appreciation and love for Chinese. Here's what I've discovered that has always work.
The performing arts.
Red Riding Hood Musical in Mandarin 小红帽 by SRT
We caught Red Riding Hood in Mandarin by SRT when it opened last weekend and the musical was a delight to watch for both kids and adults.
Now Red Riding Hood may be an all too familiar tale for everyone but the performance was filled with catchy songs, unexpected plot twists as the story unfolds with witty and humorous dialogues that even had the adults in stitches.
Sophie's favourite character was the woodcutter whom Red Riding Hood on her way to Grandma's home. His funny antics had the kids so tickled that they roared with laughter whenever his memory fails him. Sophie was both impressed and challenged by his 绕口令 that she decided to learn it from YouTube after we got home. Talk about having a positive and immediate impact.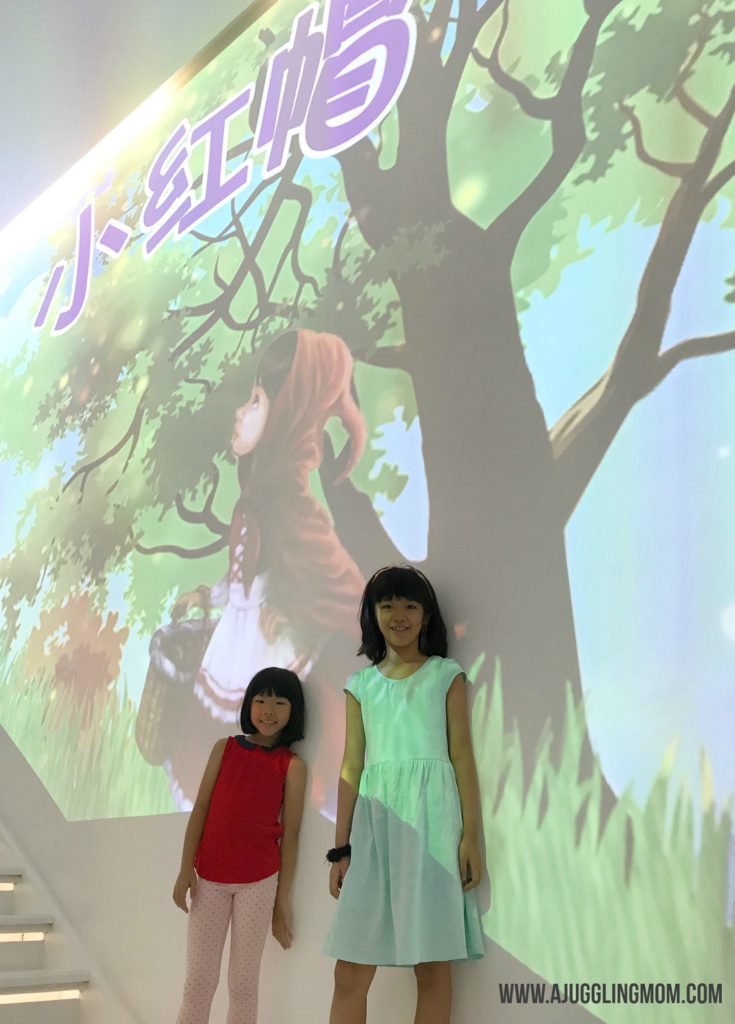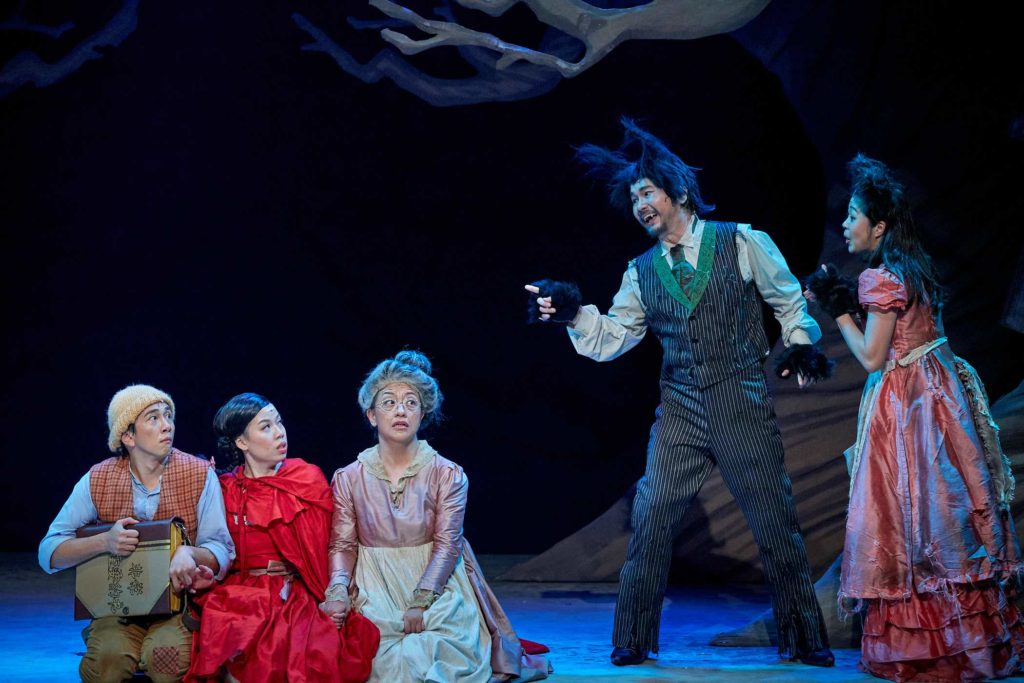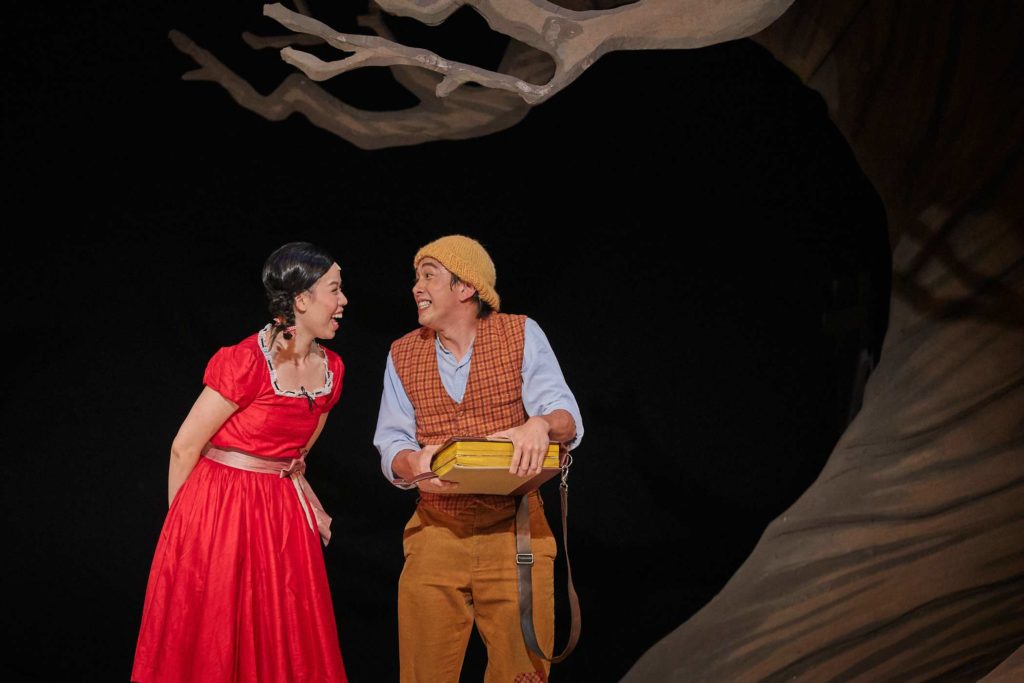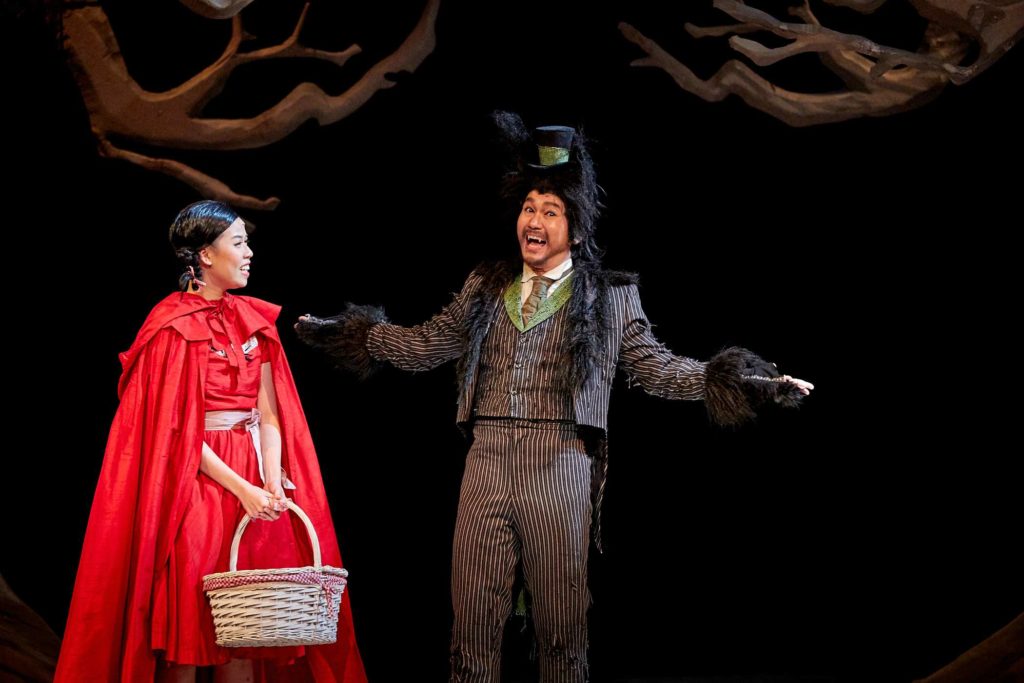 Even though Sophie's Mandarin was challenged when she tried to comprehend and make sense of some of the fast moving songs and dialogues, she enjoyed every bit it and even correctly predicted the plot twist at the end.
In my opinion, such engaging performance are a great way for kids to be pick up Mandarin the fun way outside of the classroom. I'm a firm believer that in order for kids to master their Mother Tongue, they must be exposed to the language frequently be it through reading, speaking or listening. I'm so glad that we have such quality Mandarin plays and musicals catered to young audiences to help them appreciate their Mother Tongue.
Get your tickets for Red Riding Hood Musical  
Red Riding Hood is recommended for kids from 5 years and up. The musical will be staged from 20 July  to 1 September 2017, so bring your whole family down for a fabulous time to watch the Red Riding Hood musical in Mandarin where they can learn the importance of family and learning from our elders!
Ticketing Details
Tickets start from $25 onwards and you can book via Sistic.
Dates
20 July to 1 September 2017
Show Timing
Weekends & Public Holiday : 11am & 2pm
Weekdays : 10am
Venue
KC Arts Centre Home of Singapore Repertory Theatre
20 Merbau Road
Robertson Quay
Singapore 239035
Don't miss these posts where I  share resources on learning Chinese
Enjoyed reading this post? Do like my Facebook page to get more learning updates. You can also follow me on Twitter (@Susankoh) or Instagram (@ajugglingmom) for more parenting and travel posts.
*A Juggling Mom received complimentary tickets to Red Riding Hood. Images used with credits to SRT.
Tagged: activities, family friendly activity, kids theatre, performance, SRT, the Arts