Last Friday Sophie received her first piece of homework from her Chinese teacher. Judging from the note that 老师 wrote, it sounded like this will be the first of many more homework to come.
And how did Sophie take to it? With much enthusiasm, I'll say.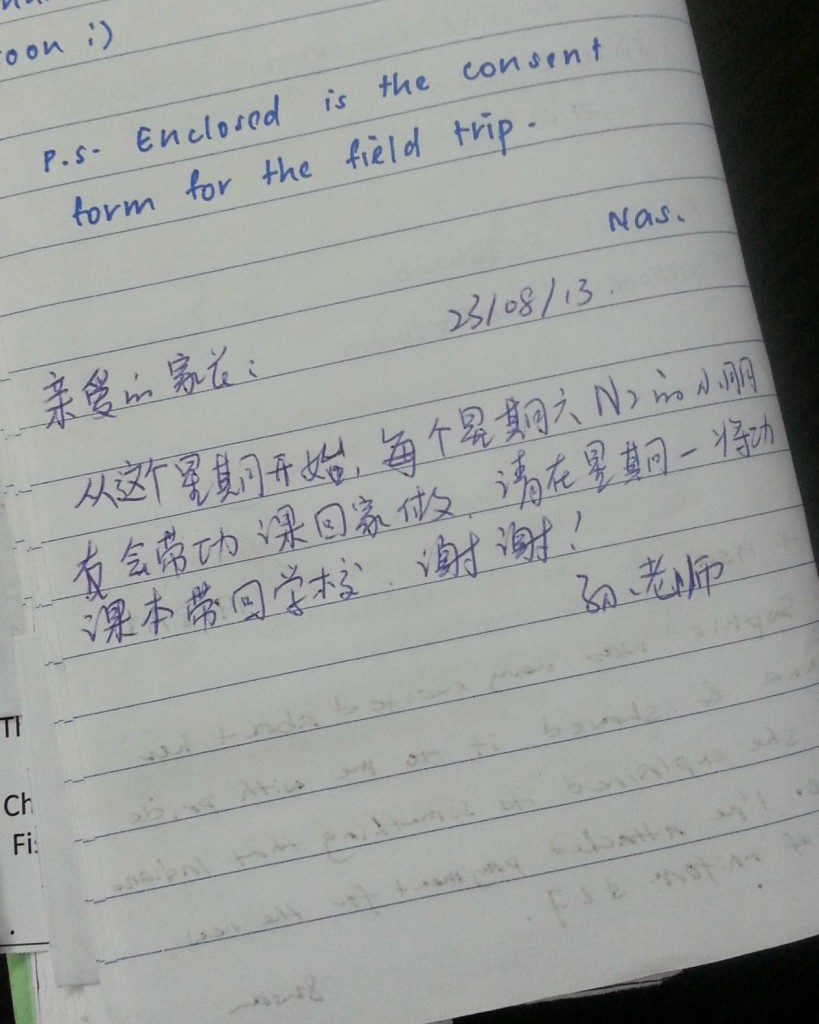 When I picked her up from the childcare centre last Friday, she told me excitedly, "Mummy, I have homework from 孙老师 and I have to do it on星期六."
Granted that it's only a simple revision of Chinese strokes for her to practice at home, I wonder how the path ahead for her will be as we prepare her for primary one in less than 3 years time.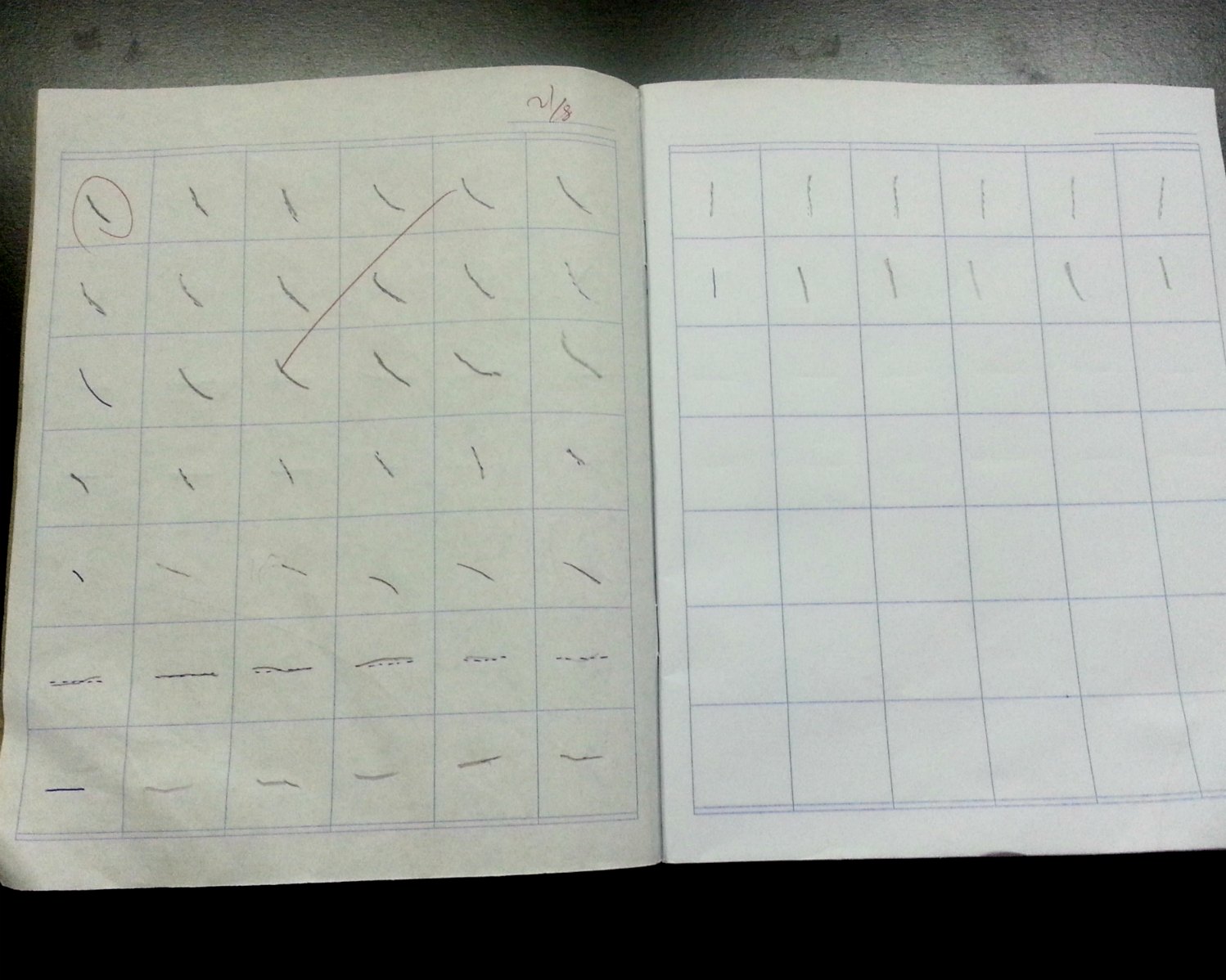 When we attended a talk conducted by her childcare centre earlier this year, they shared about the curriculum and how they were gearing the kids up for formal education in all aspects from academics to character building to inculcating personal responsibilities.  To be honest, when they shared about the lesson syllabus, a lot of them sounded foreign to me and I thought how am I ever going to be able to coach Sophie in future.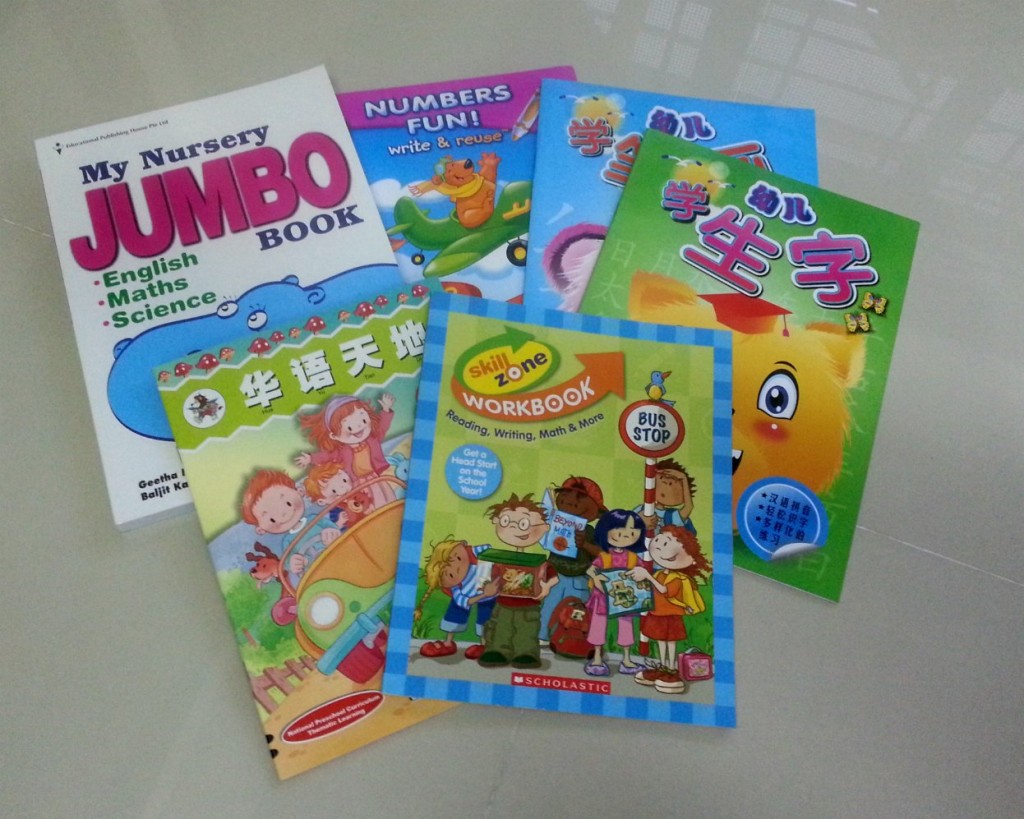 Falling into the KS trap with my assessment books for Sophie
While the school is preparing her academically, I try not to overload her with too much studying and instead turn my attention on teaching her life lessons that she'll need in future.
When she was learning to ride her strider and fell countless times, I taught her that learning can be difficult at first. But if we try and try again, we'll get better with practice.
When she's packing her snacks for her class excursion, I'll always pack more for her to share with her friends to teach her that it's more blessed to give and share what you have.
When she tried rock climbing for the first time, we were cheering her on and giving her confidence that we'll be near to catch her if she falls.
As a mum, my hope is to teach her

To be more confident of herself.

To be resilient and get back on her feet when she falls.

To always be curious about the world around her and have an open mind to ideas.

But most importantly, to always love what she does and have lots of fun!
What lessons are you teaching your kids today?
Do link up every Monday with my Motivational Mondays post. Don't forget to grab my badge and include it in your post after you have linked up and leave me a comment too. I will be hosting Motivational Monday every week and I hope that you can join me every Monday. Have a great week ahead!
Note: Highlight the code & press Ctrl + C buttons to copy.
<div align="center"><a href="https://ajugglingmom.com/2012/08/motivational-monday-linky-party-cook-for-family-initiative " title="www.ajugglingmom.com"><img src="https://i1264.photobucket.com/albums/jj499/Susan_koh/MM-1.jpg" alt="www.ajugglingmom.com" style="border:none;" /></a></div>
'); // ]]>
Tagged: education, education system, life's lessons, Singapore, values