Hands up if you've ever had to deal with unwanted comments on your parenting. I've had my fair share and sometimes all I wanna say is, "Thank you very much but back off and $!?&?!" But it only happens in my head as I'm way too polite and really, I'm mum with good manners.
The perpetrators that I've had to deal with come from all walks of life. My first brush was with this old couple, likely in their 40s who has  probably forgotten what it is like to have a young child. They shared a table with us at the hawker and went all tsk tsk on me when they saw Sophie running after Alexis and nearly knocked into a lady carrying a tray with hot soup. Yes, Sophie was in the wrong. I apologised and she was scolded. But this couple continued to talk about how children who don't listen will be headaches to their parents and how they will be out of control when they grow up. All within earshot as if they were lecturing me.
Me? I was stumped at how insensitive they were and hurried through my meals so I don't have to hear another word.
Another time it happened was when a mum. No, actually more like a mum-to-be who was openly criticizing other parents to her friend on how she couldn't understand why parents allow their kids to watch videos on iPads and play games on handphones and shot me with a dirty look when she saw Sophie playing with my handphone. She went on saying about how she will not allow her kids to do this and that in future and was even proud to add that she's been lecturing her nieces and nephews when they misbehave.
Hello, lady I think you may have to eat your words when you ARE a mum in the near future. Actually I wanted to add on that karma may just come to bite you in the butt, so be careful with what you say now. But that's not something you'll catch me saying in someone else's face. So I pretended not hear and silently wished her baby good luck.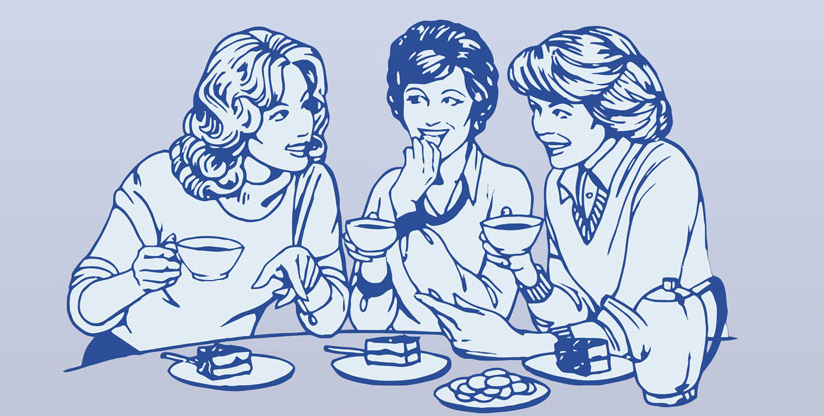 And the most recent experience was with a table of aunties next to us. You must have seen this coming right? This time, Sophie was frustrated and was whining away because she couldn't use the chopsticks. You would get it that chopsticks are pretty tricky for a three-year-old right? But not these ladies because they gave me the disapproving look, shook their heads and spoke among themselves saying how spoilt my daughter was because she couldn't get what she wanted. I wanted to reply in Cantonese so that they would know that I understood EVERY SINGLE WORD they said.
But I held my breath and avoided any eye contact with them, in case I melted them with my fiery eyes. But after we left, I got mad that Sophie didn't behaved, made me look like a lousy mummy and scolded her.
Then I felt stupid and guilty for allowing all these senseless comments from strangers who don't even KNOW US to affect me. Thankfully Sophie was quick to forgive after a big hug from me.
Since then I've asked the question, what would you do if you were criticised on your parenting? When I recounted these stories at a family gathering, my aunt, told me that I should never allow people who don't know me to judge me. So what's what I intend to do the next time this happens because I know that somewhere out there, there's bound to be someone who feels that they are the parents on earth regardless if they are parents or not.
So how would you react if you heard negative comments about your parenting? I'll like to hear from you and I promise, there will be no judging 🙂