I don't like getting my hands dirty when eating. But when it's for a crab feast, I'm all up for it!
Crab lovers you're in for a treat because PARKROYAL on Kitchener Road's Weekend Seafood Buffet is back with the freshest catches and a new DIY mocktail bar at Spice Brasserie.
Bigger and Better Seafood Buffet at Spice Brasserie
From now till 16 August 2019, you can feast on unlimited servings of Spice Brasserie's signatures including Stir Fried Slipper Lobster Black Bean Sauce and Chili Crab with Mantou for their weekend lunch.
And if that doesn't wheat your appetite, the expanded weekend dinner buffet offers a wider selection of seafood dishes with fiery Black Pepper Crab and creamy Salted Egg Crab, alongside tasty creations such as Oatmeal Prawn with Curry Leaves.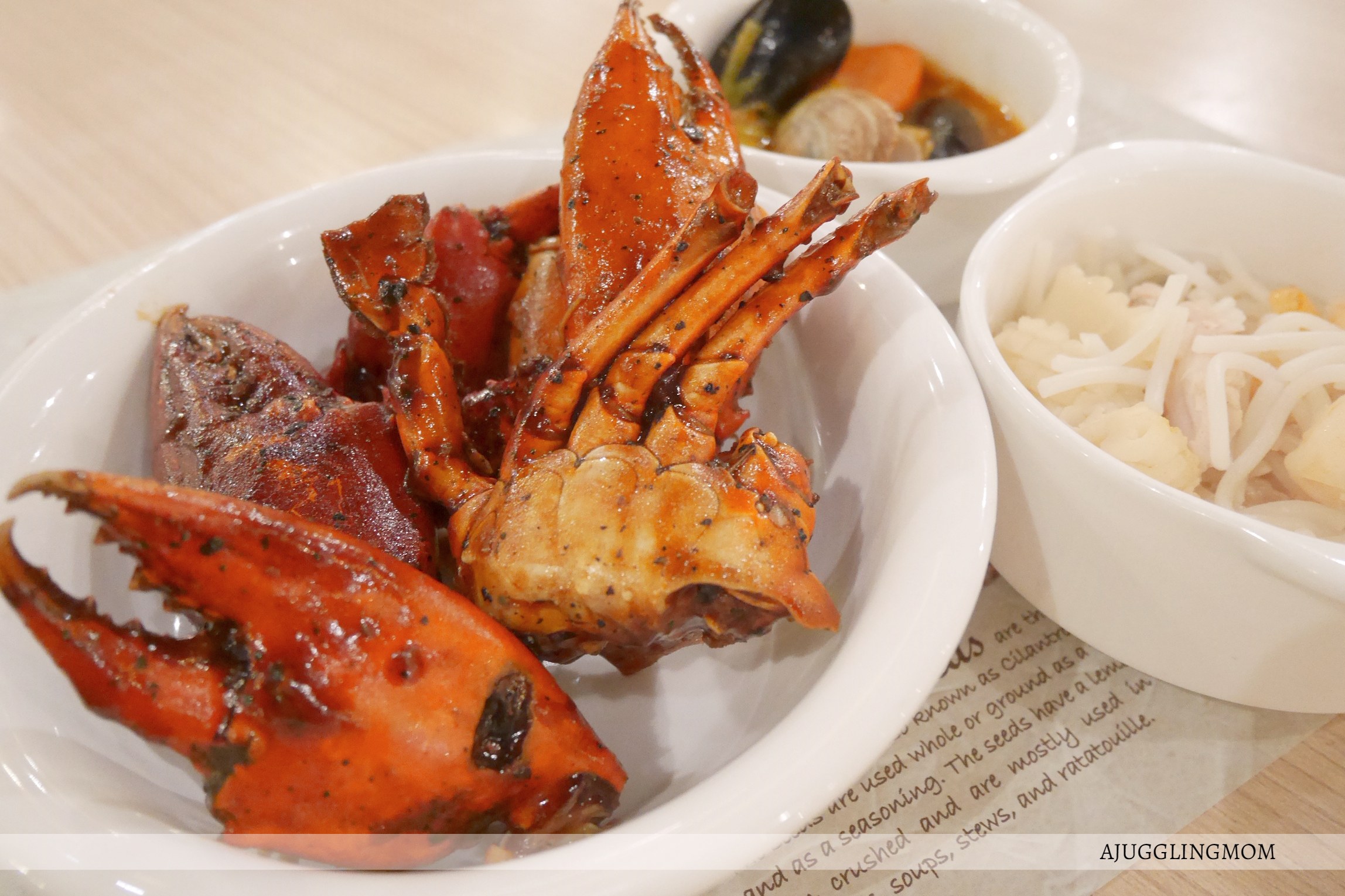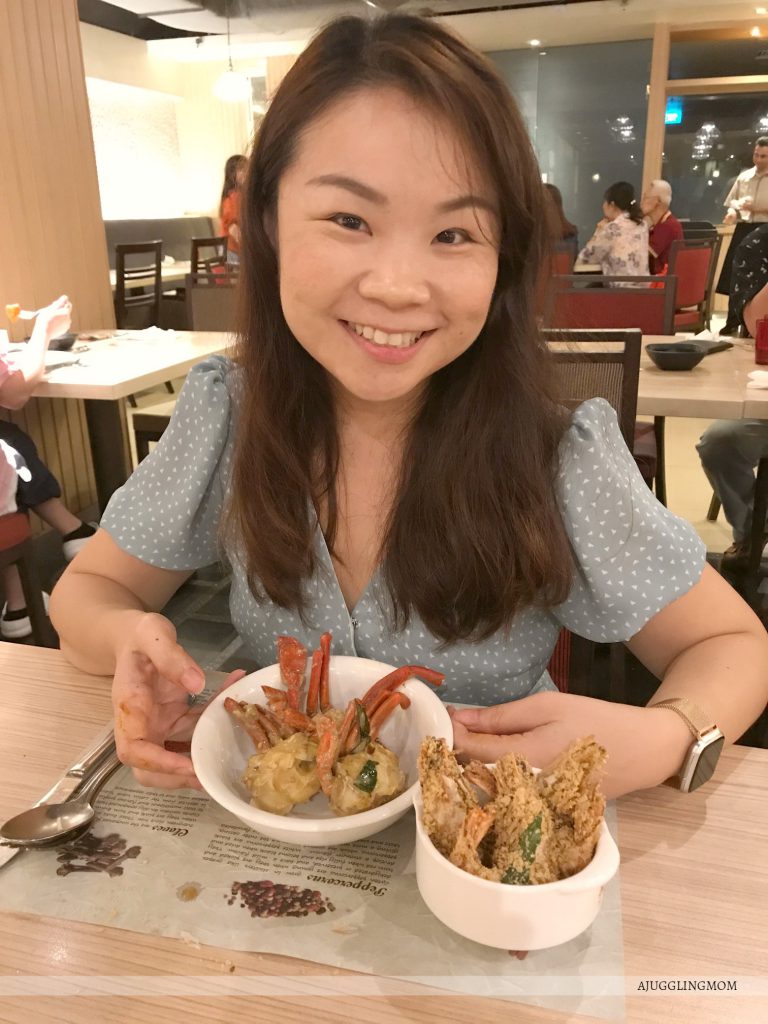 Alexis and I enjoyed the the variety of crabs and oatmeal prawns when we were there for the dinner buffet. From our observation, the Salted Egg Crab was the hot favourite of them all.
In fact, when it was being dished out from the kitchen, guests who were waiting around like hawks dived in immediately leaving us with just the body parts, which dampen the satisfaction level. So my advice is, sit closer to the buffet line and be quick on your feet!
Another memorable dishes for us were the Steamed Whole Seabass Hong Kong Style (very fresh and sweet) and Slipper Lobster in Black Bean Sauce. But some dishes fell short of expectations like the Oyster Omelette that was neither eggy nor crispy and the XO Seafood Bee Hoon.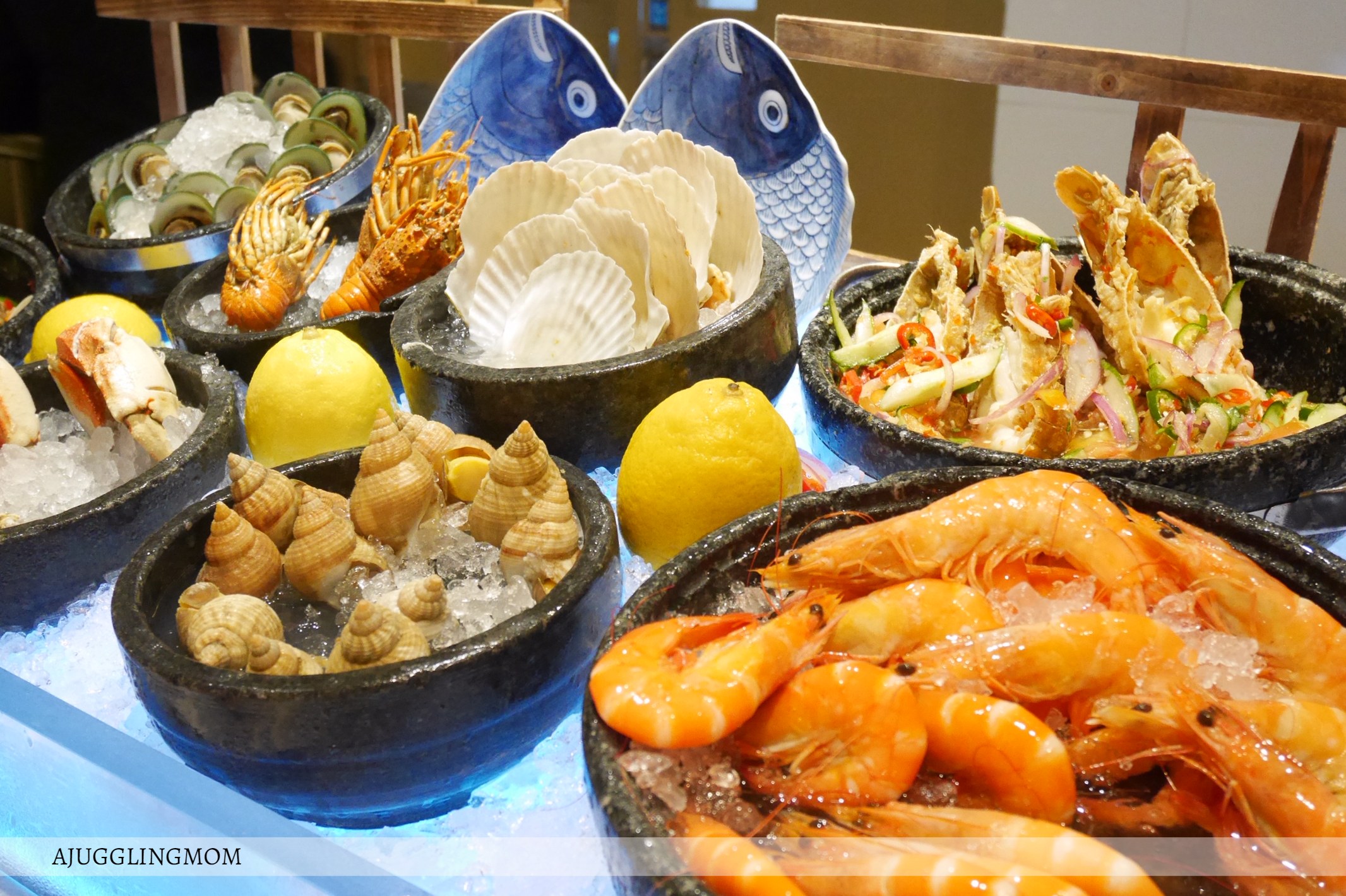 Shell lovers will be delighted with seafood on ice awaits with selections like the Whole Sea Whelk, Black Mussel, Marinated Stone Crab Claw, Seasoned Jelly Fish, Baby Lobster, Scallops on Shell, Marinated Clams, and more.
You can also enjoy a variety of Salmon, Tuna, Hamachi and Swordfish sashimi, and assorted sushi at the Japanese live station counter.
DIY Mocktail Bar
A new feature of the buffet is the DIY mocktail bar. Instead of standard soft drinks, you can customise your own mocktails with a delicious selection of refreshing sodas and flavoured syrups. Top off your mocktail with a selection of condiments including lychee and sour plum.
If it sounds intimidating, you can also opt to concoct drinks according to some tried and tested recipe that's displayed as well.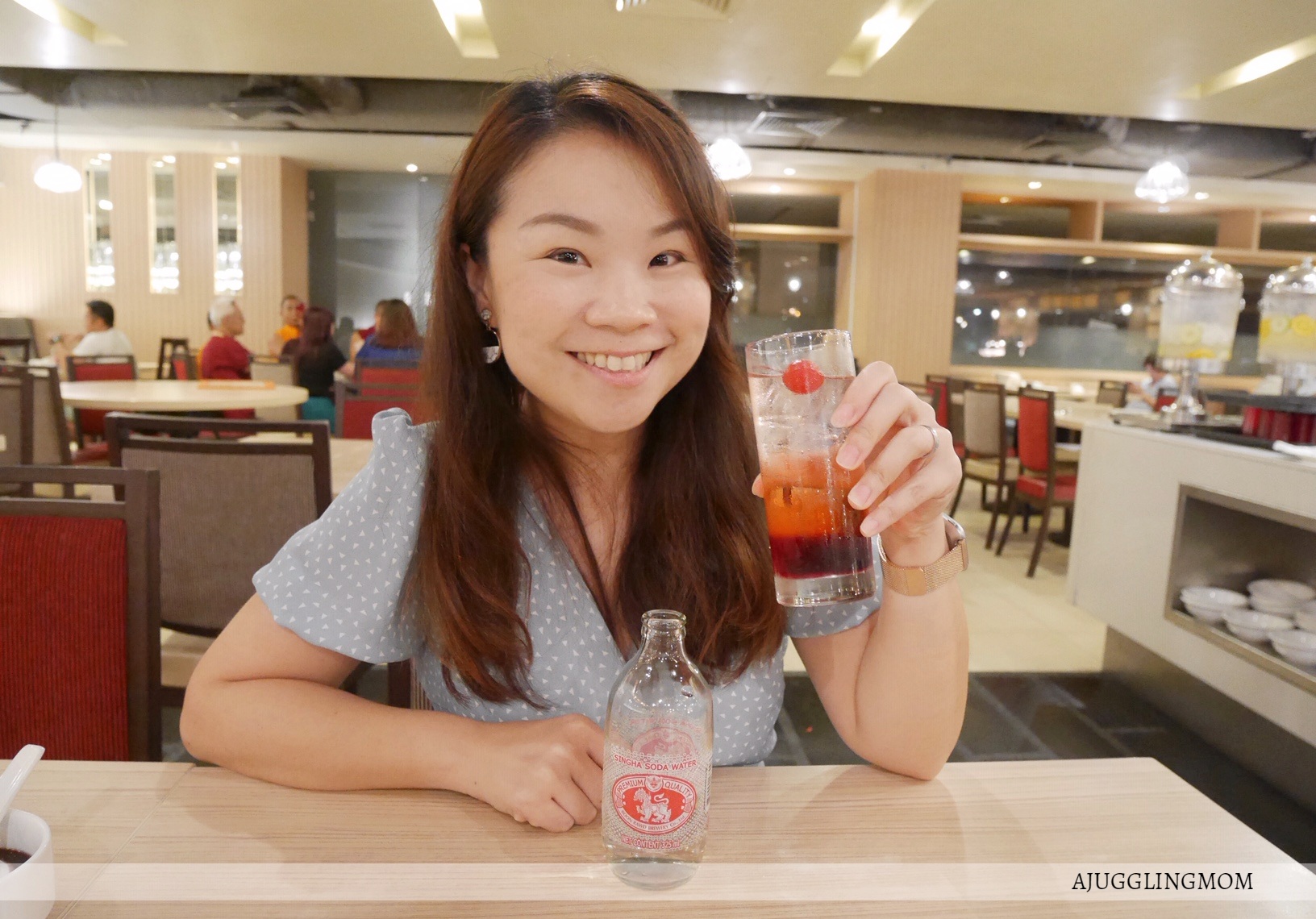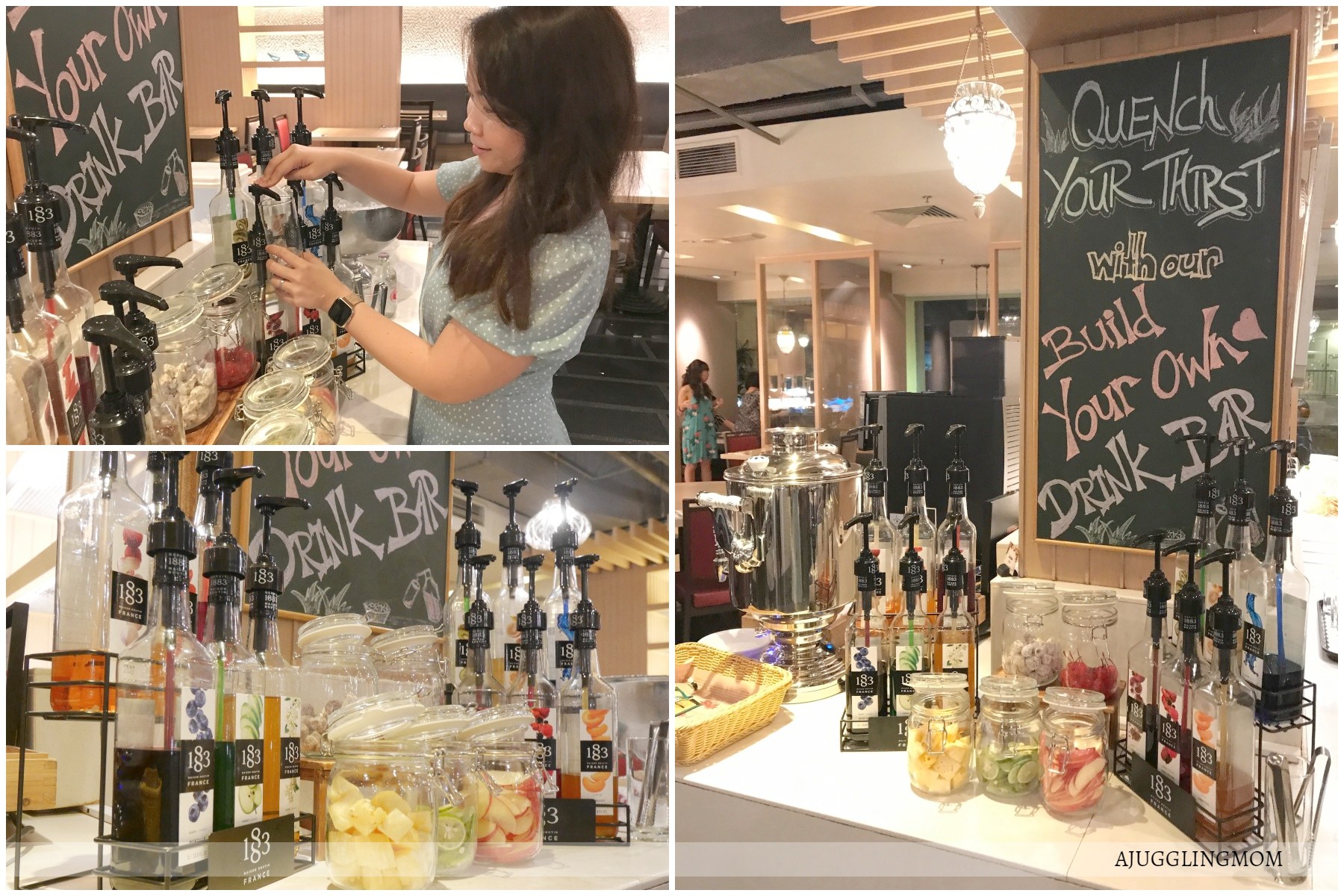 Don't forget to leave room for dessert as their selection for sweet and savoury treats to end a satisfying dinner is pretty good.
I'm no durian fan and skipped the Durian Pengat with Sticky Rice but heard good things about it from other tables. Instead I had Pulut Hitam and which was so good as well as other local desserts like Nyoya Kuehs and Black Sesame Mochi.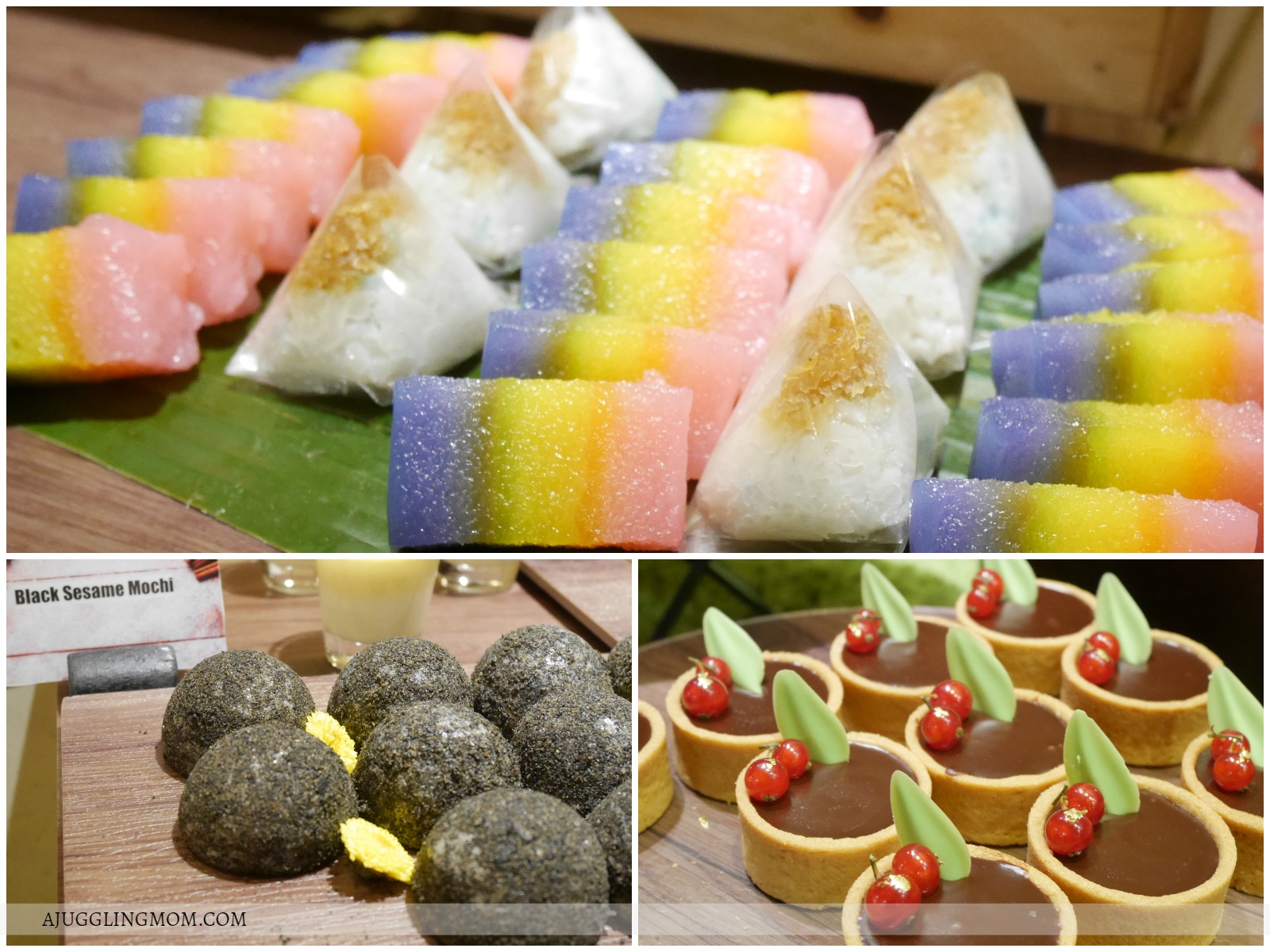 Oh Crab, it's back! Weekend Seafood Buffet at Spice Brasserie, PARKROYAL Kitchener Road Pricing
Oh Crab, it's Back! Seafood Buffet is available for lunch on Saturdays and Sundays and dinner on Fridays to Sundays, from now till 16 August 2019.
Weekend Lunch (Saturday and Sunday) : SG$48/adult , SG$24/child
Weekend Dinner (Fridays to Sundays):  SG$58/adult, SG$29/child
Prices are subject to GST and service charge.
For detailed prices and terms and conditions, please visit www.parkroyalhotels.com/kitchener.
Spice Brasserie, PARKROYAL on Kitchener Road
181 Kitchener Road
PARKROYAL on Kitchener Road
Singapore 208533
Tel: +65 6428 3160
Daily: 6am – 10.30am, 12pm – 2.30pm, 6pm – 10.30pm
Nearest Station: Farrer Park
*  A Juggling Mom was invited to Spice Brasserie to write this review. No monetary compensation was received. All opinions and photos are mine, unless otherwise stated.
Tagged: Buffet, family friendly restuarant, food review, hotel review, Seafood Buffet