Nickelodeon Slime Cup  is back in Singapore for the fifth time and bigger than ever! More than just a fun event that makes kids go crazy being slimed with  green, gooey, and messy Slime, this family activity is a fantastic way to encourage active living through play. 
You can look froward to a weekend of entertaining stage activities, photo-taking sessions with beloved Nickelodeon characters, and game stations to train up Slime Fans, topped with a healthy dose of Nickelodeon's trademark green Slime. And how much Slime are we talking about?
At each Slime Cup, the Nickelodeon team produces nearly 30,000 litres of Slime in one weekend. That's enough to make any kid giggle with glee. 
What to Expect at Nickelodeon Slime Cup 2017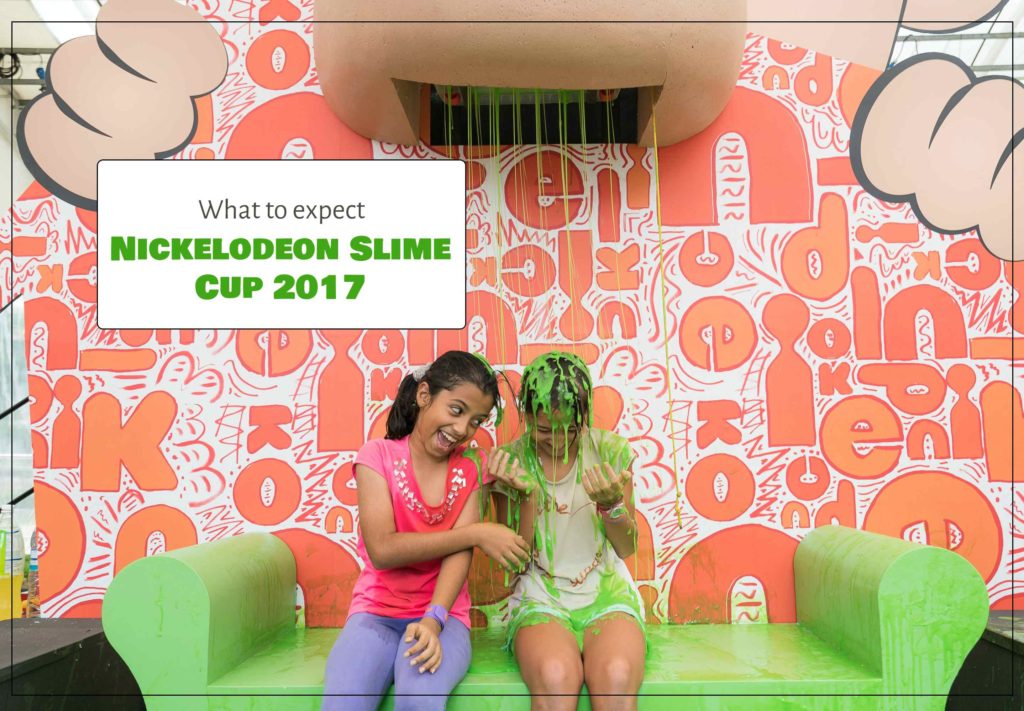 Initiation Ceremony: Nickelodeon Slime Cup SG will kick off with an All Star Initiation Ceremony, led by percussion group, MOTUS, and their rousing rendition of samba funk. There will also be a rare appearance by six Nickelodeon characters on stage.
Photo-taking Sessions: Take part in the stage games and win passes to pose with your favorite Nickelodeon characters like SpongeBob SquarePants, Patrick Star, the Teenage Mutant Ninja Turtles, and PAW Patrol!
Slime Salon: When it comes to slime, the more the merrier! Deck out in Slimy face paint, or sparkly Shimmer and Shine face patterns, or selected character tattoo designs before testing your mettle at the various Training Stations.
Training Stations: Awaken your sense of adventure through Slime Fan training stations – such as sliding and gliding through Slime, to defying gravity, or challenging your balance and dexterity on a swing!
Pine-App-le Pit: Try out the Nickelodeon Play app where you can view Nickelodeon episodes on the go, and discover endless mystery items and surprises waiting for you. In addition, check out Nickelodeon game apps SpongeBob Game Station, Ballarina – a GAME SHAKERS App or Playtime with Shimmer and Shine.
GIF Booth: Let the roving Slime Squad create unforgettable animated photo memories of you that can be printed onsite.
Training Cards: Hold on tight to the Training Card you'll get at the Recruitment booths – complete the stations on the Training Card to collect stamps and redeem goodie bags*.
R&R Station: Slime fans who have earned their Slimy stripes can get their R(ewards) & R(ecognition) at this station.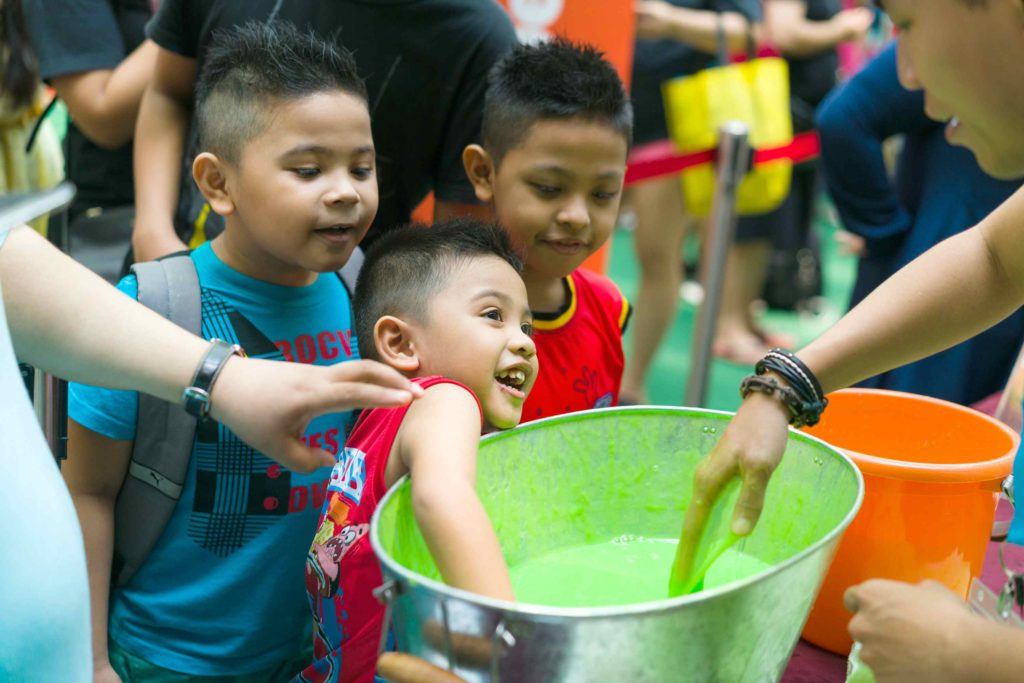 Mark your Calendar for the Nickelodeon Slime Cup SG 2017
Saturday, 15 July, 11am – 7pm – Exclusively for Singtel subscribers
Sunday, 16 July, 11am – 7pm – Open to the public
This two-day free-entry event will be held at City Square Mall. See you there for a slimely good time!
For more details, visit the website at www.nick-asia.com/slimecup.
Tagged: family friendly activities, family friendly activities in Singapore, July 2017