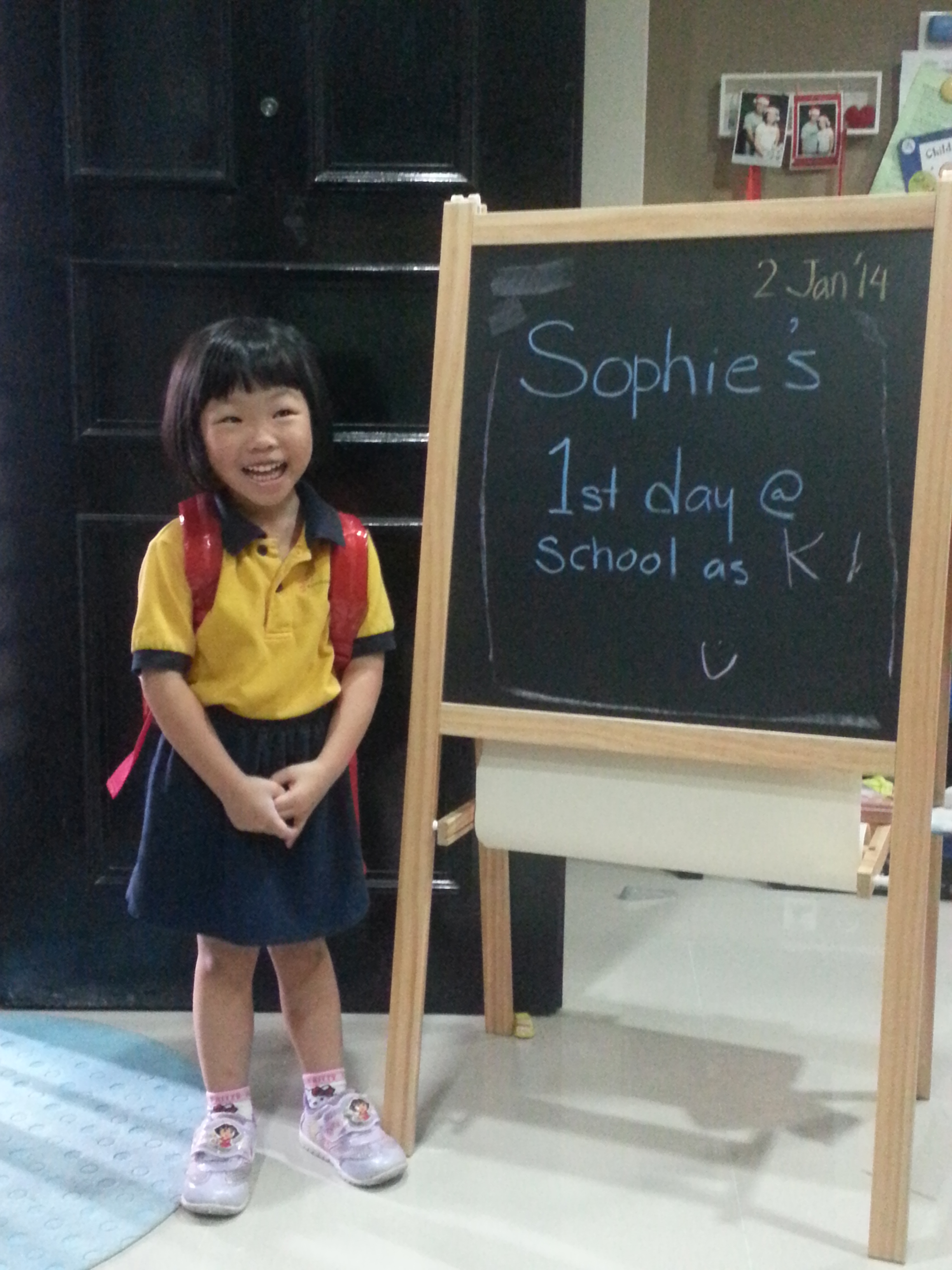 On her first day as a K1 in 2014
Some days I can't help but feel stressed thinking about Sophie entering Primary one. Yes we're only less than 2 years away from that. And though we've decided that we want to send her to the nearest school to our home, part of me is questioning if that is the wisest choice since it's a SAP school. And that means that the school will have a heavy emphasis on Chinese, which I'm not so sure if Sophie will be enthusiastic about.  In fact, I'm not sure if it' something that I'll be keen about.
Don't get me wrong, I've heard that such an environment means that there is greater emphasis placed on aspects like morale and values which are excellent. But it's the mandarin bit that scares me.
Back when I was a student, I remembered how my Chinese teacher told me point blank that I should be thankful that I scored a B3 for my Mandarin during the mid year exams for my O-levels and that I shouldn't waste time sitting for it at the end of the year since it wouldn't make a difference.
Thanks ah…
Decisions, decisions
So will our decision be what's best for Sophie? Frankly I'm not so certain anymore.
Sure, it will be near to our place. In fact, we are within 1 km but due to the popularity, we'll inevitably be doing Parent Volunteer to secure a spot for Sophie.
As a mum, I also think about whether it will be a conducive environment where she will thrive and shine and that's when I'm hesitant to give a resounding yes.
I guess, I still have some.. time to mull and pray about it.
+ + + + +  + + +  + + + +  + + + +  + + + +  + + + +  + + + +  + + + +  + + + +  + + + +  + + + +  + + + +  + + + +  + + + +  + + + +  + + + +  + + + +
Meanwhile, on a more light-hearted note, I had a good laugh when I was teaching Sophie phonics the other day. Knowing that her teachers have been teaching her class of K1 three letters words to set the foundation for them to start reading, I made some simple flash cards at home and revised the words with her.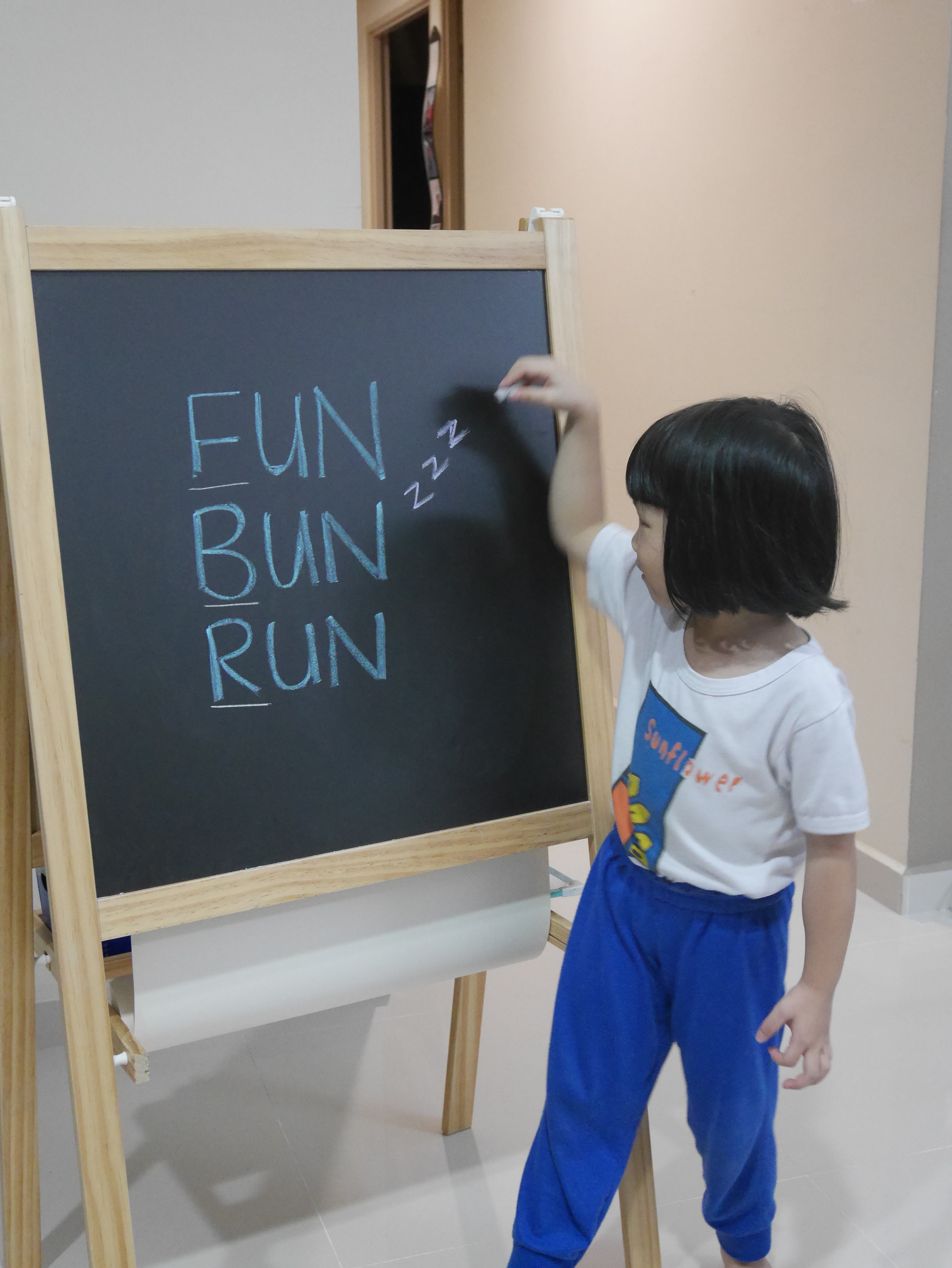 Me: The first word is fun. F, UN, Fun. So what sound does the letter B make?
Sophie: Bzzzzz
I roared with laughter because she thought I said bee! #kidsaythedarnestthings