Come June this year, Alexis and I will be celebrating our 7th year wedding anniversary. Despite our ups and downs over the years, I can say that I have a good marriage. Like every couple, we've had our fair share of squabbles, quarrels and even heated arguments where voices are raised, pillows are thrown and nasty names are exchanged. It's without saying that I'm not the perfect wife, though I *think* I still qualify for being a good wife.
So what's the secret to a good marriage? For us, it's simply because we choose to love each other every day.
As a society, we enjoy the luxury of choice and even deem it necessary in order to have the ideal life that we desire. So when it comes to relationships, some just can't accept the fact that we have to put up with the choices that have been made, especially on days when that choice seems like a "bad deal" and all you want to do is exercise the refund policy.
But the key to making a marriage work is to remember that love IS a choice. And I love this quote which says it all, "Choose your love and love your choice."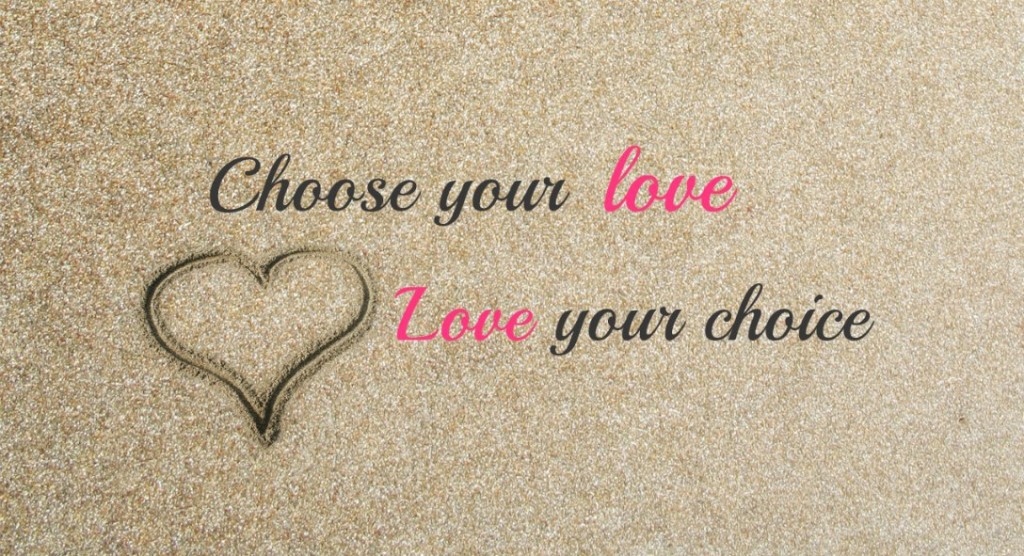 If you are single, you have a choice, so choose wisely.
If you are married, you've made your choice and I want to encourage to LOVE your choice. 
Perhaps your partner have been "unlovable" lately or you've forgotten the reasons why you first loved him/her. So today, let me encourage you to tell your partner 3 reasons why you choose him/her and then affirm them by committing to love them. Why not take a step further and make a love declaration by sharing it to encourage more couples to do likewise?
Simply take a photo of why you love your partner on instagram and hashtag your photos with #ichooselove, and tag me @susankoh.
I hope this will remind you of why you made your partner your choice and to choose to love him/her a little more today 🙂
How are you loving your choice today?
Do link up every Monday with my Motivational Mondays post. Don't forget to grab my badge and include it in your post after you have linked up and leave me a comment too. I will be hosting Motivational Monday every week and I hope that you can join me every Monday. Have a great week ahead!
Note: Highlight the code & press Ctrl + C buttons to copy.
<div align="center"><a href="http://ajugglingmom.com/2012/08/motivational-monday-linky-party-cook-for-family-initiative " title="www.ajugglingmom.com"><img src="http://i1264.photobucket.com/albums/jj499/Susan_koh/MM-1.jpg" alt="www.ajugglingmom.com" style="border:none;" /></a></div>

'); // ]]>