We just got back from our 8 days free and easy family vacation in Gold Coast, Australia last Thursday. And if there's one word to sum this trip, it would have to be 'Rested' .
With attractions, theme parks and even retail shops that close at 5 or 6pm, there really isn't much to do in the evenings. This is something that I may not like very much as a tourist as I prefer staying up late, exploring a new place away from home. But I do like this Aussie relaxed lifestyle and feel we should take a leaf from them amidst our hectic lifestyles .
So for a night owl like me, it does leave me with pretty much no choice but to head back early to the hotel and catch up on my much needed beauty sleep. Which I suppose is not a bad thing to do on a holiday, after all being on vacation is about winding down, taking it slow and learning to stop and appreciate the things around you.
We stayed at Surfer's Paradise and because of my early nights, I woke up earlier than usual and got to see the glow of the warm sunshine in all its splendor peeking out from the horizon on our first morning there in Australia.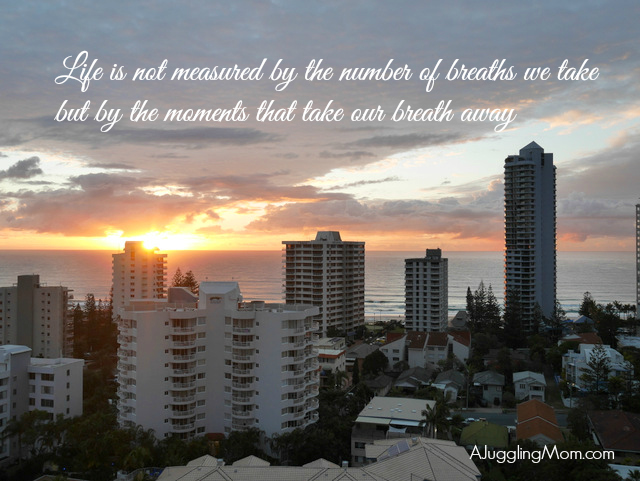 I couldn't help but add this quote which I find so apt for such a beautiful sight before me.  It was also a reminder for me to not let this precious quality family time slip by too quickly.
I especially liked going to the beach as the Gold Coast is after all famous for their sandy beaches. But the weather was a little too chilly for us in the middle of July to take a dip, though we did see a few bikini babes on the beach trying to get their golden tan.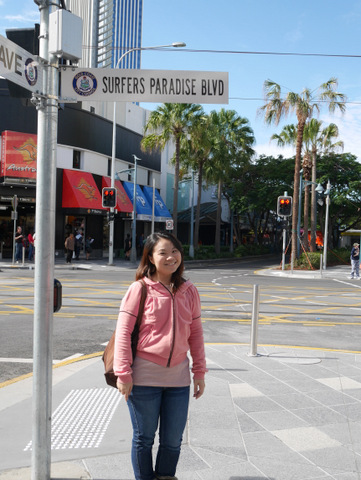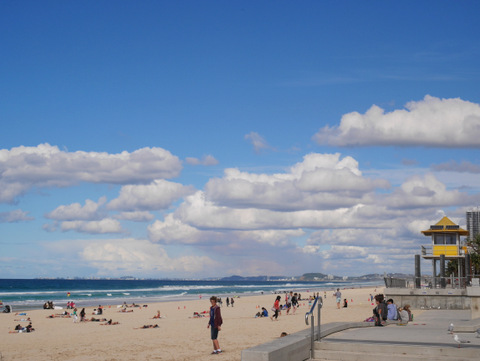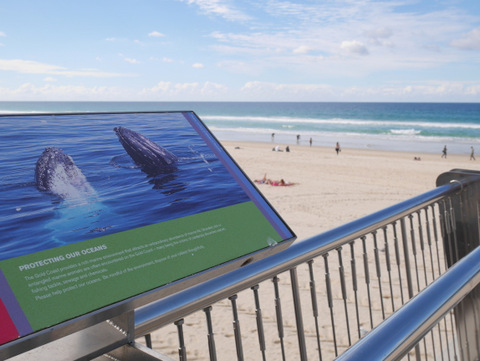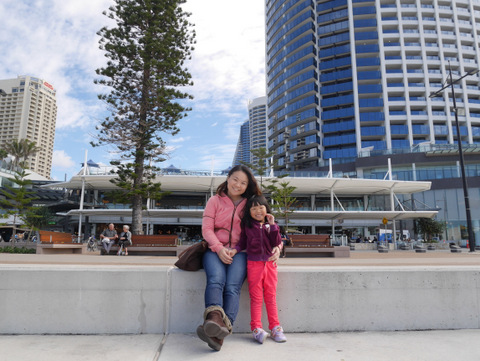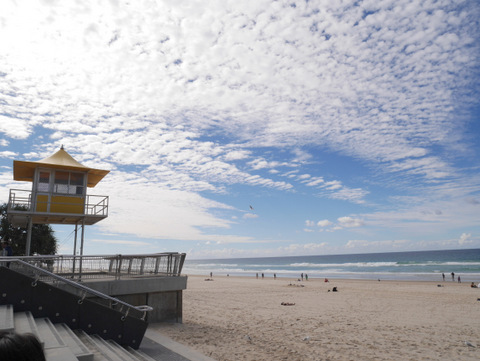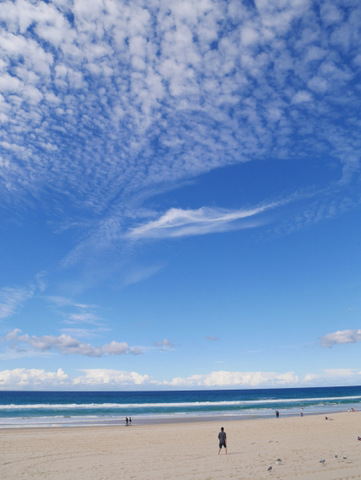 I hope I've brought a little slice of the Gold Coast to you with these picturesque photos of it's beautiful beaches and lovely blue skies.  I do hope to share a little more about our trip on the blog but this is going to be a busy week as I'll be busy making preparations for Sophie's 5th birthday on National Day!
August is going to be such an exciting and busy month for us. Hope that you'll have an awesome August too.
Link up for Motivational Mondays
Do link up every Monday on what motivates you to be better be it a fitness goal, parenting, marriage, etc. Share your recent posts and encourage someone. Share your recent posts and encourage someone. Don't forget to grab my badge and include it in your post after you have linked up and leave me a comment too.
I host Motivational Monday every week and I hope that you can join me every Monday. Have a great week ahead!
Note: Highlight the code & press Ctrl + C buttons to copy.
<div align="center"><a href="http://ajugglingmom.com/category/motivational-monday/" 

title="www.ajugglingmom.com"><img src="http://i1264.photobucket.com/albums/jj499/Susan_koh/MM-1.jpg" alt="www.ajugglingmom.com" style="border:none;" /></a></div>
'); // ]]>
Tagged: Australia, family holiday, Gold Coast