I know I promised to blog about my Taiwan holiday but today's a big day and it's none another than my 7th wedding anniversary! *pulls out the party poppers and pops the champagne*
Truth be told, I almost forgot about it as we just got home from Taiwan last week and I didn't even make any special plans for the day. But a wedding anniversary should not be trivialised as it's a special day to remember our promise and our vows to each other to love and to cherish from this day on for the rest of our lives, till death do our part.
Besides we have been so busy being parents to Sophie everyday that we have neglected being husband and wife. So I decided to get my mum to babysit Sophie so that we could enjoy the weekends for an early wedding anniversary celebration.
I thought long and hard about how we should spend the day and suggested to visit the Adventure Cove at Sentosa as we've never been there yet. Besides Alexis is such an adrenalin junkie, he'll be sure to enjoy it.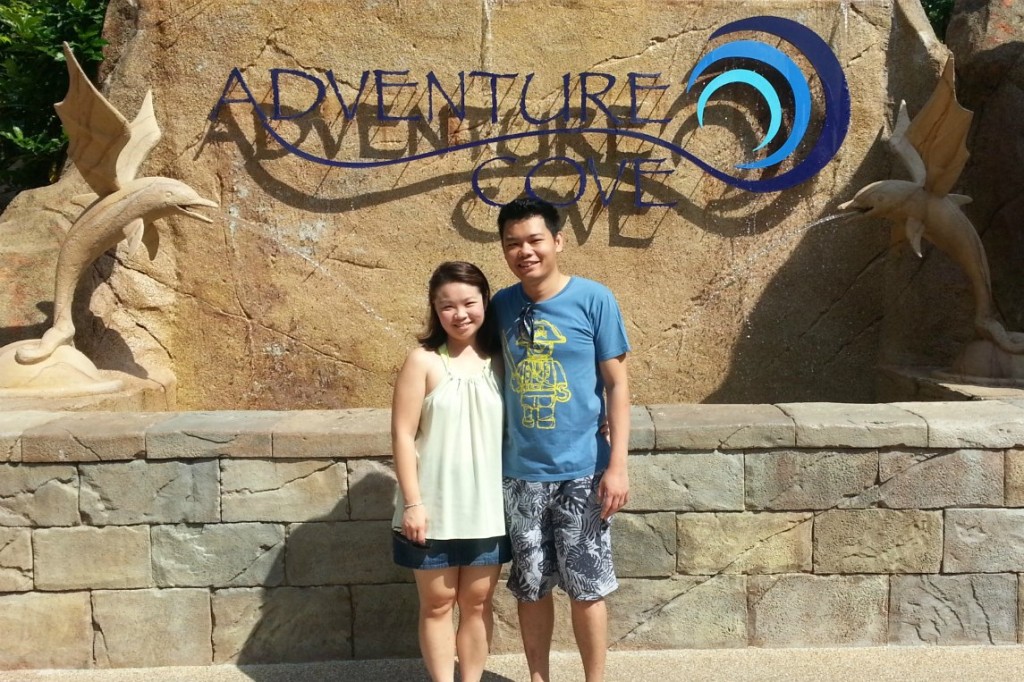 And he certainly did though my poor heart had to take a beating as I screamed my lungs up as we plunged into dark holes and splashed in whirlpools! Nevertheless, I look forward to return with Sophie to conqueror my fears!
For our second part of the celebration, we took down the adventure quotient down by many notches and went for a spa session at the Auriga Spa at the Capella Hotel, Sentosa that was much raved about by the SMB mums. It was such a relaxing massage that Alexis told me I fell asleep shortly after it began.The giveaway, he could hear me snoring, how unglam! The spa was as beautiful as many described and they've even got complimentary spa facilities like the steam bath, jacuzzi and experience showers which we got to enjoy after the massage. Fancy fancy, I know.
Over dinner, I told Alexis, "Let's always remember that we are husband and wife and not just daddy and mummy. Not just for today, but every single day because that's our first role in this family."
It felt nice to reconnect, hold hands, laugh, giggle and reaffirm our love. We reminded each other about the things we loved about each other and how we want to be a better spouse as we continue to grow and build the family.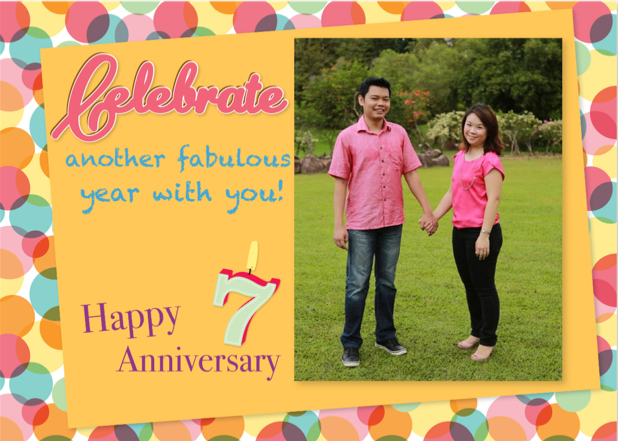 Today, I'm reminded  that I"m a wife and that my role is to love and honour this man that I've promised to love. It's not easy as we don't always agree. But ultimately, we are a team. A team that will not be divided. Happy anniversary to my wonderful partner and team mate. I love you dear!
Do link up every Monday with my Motivational Mondays post. Don't forget to grab my badge and include it in your post after you have linked up and leave me a comment too. I will be hosting Motivational Monday every week and I hope that you can join me every Monday. Have a great week ahead!
Note: Highlight the code & press Ctrl + C buttons to copy.
<div align="center"><a href="http://ajugglingmom.com/2012/08/motivational-monday-linky-party-cook-for-family-initiative " title="www.ajugglingmom.com"><img src="http://i1264.photobucket.com/albums/jj499/Susan_koh/MM-1.jpg" alt="www.ajugglingmom.com" style="border:none;" /></a></div>

'); // ]]>

Tagged: Celebrate, ichooselove, love, wedding anniversary