When we were planning for wedding day, one thing that crossed my mind was to have a wedding dance on our Big Day. I've always dreamt of bring taken by the hand as a new bride where my groom leads me on the dance floor as we waltzed, in sync with one another footsteps, as we move graciously with our our eyes locked to each other across the room.
But we scrapped the idea as both of us have two left feet and having all the attention when you're amateurs didn't sound like such a good idea. But isn't marriage between two like a dance sometimes?

When Marriage is like a Dance
In the early years of marriage, you uncover new things about each other, so trips and falls are bound to happen and it's so easy to forgive because you know that your love can conquer all. When you bump into each other, you can laugh it off and know that you"ll always have your partner's hand to lift you up. It's also a time of discovery where you learn new things about your spouse, their livings habits, their idiocracies, their personalities, their quirks.
Slowly, you learn that when dancing, someone has to lead and the other will follow. If both parties want to lead at the same time,  the dance will be awkward without much progression and may even  lead to frustrations. 
And here's the hard part because when one leads, guess what the other needs to so? Yes, follow the lead. And in a practical sense, that means to be humble to try your partner's suggestion, to be open to possibilities and learn to go with the flow. Personally, that's a hard one for me as I can be very stubborn and want things done my way. But when two dance partners cannot flow together, it will be harder to move in unison and move in the same direction.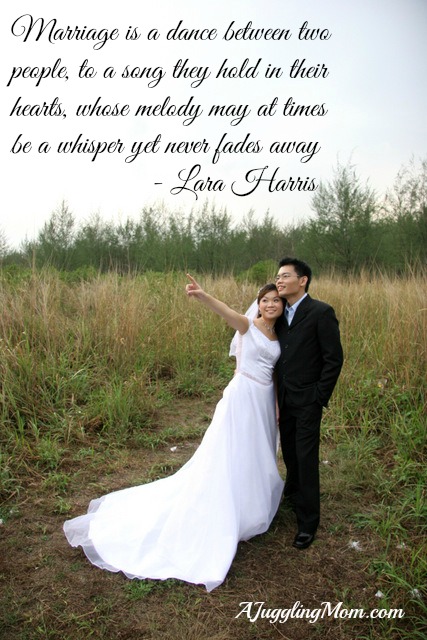 Another thing that two need when dancing is chemistry. Sure, there's always lots of it at the beginning when sparks fly.  But as the years go by, and familiarity sets in,  you snap when your partner steps on your feet and you'll give him the look when he suggests to dance another way.
Chemistry takes time to develop and it's something that's gets deeper with time, just like with practice. No one enters a marriage bring an expert at it.  It takes time and effort to have a thriving marriage. The more time you invest time and love in it, the better you both become.

Remember that in marriage, you're not just partners for one dance, but for a lifetime. Enjoy the dance.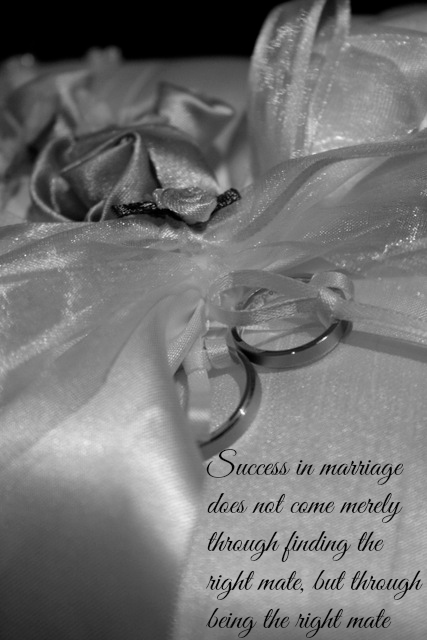 Link up for Motivational Mondays
Do link up every Monday on what motivates you to be better be it a fitness goal, parenting, marriage, blogging etc. Share your recent post and encourage someone. Don't forget to grab my badge and include it in your post after you have linked up and leave me a comment too.
I host Motivational Monday every week and I hope that you can join me every Monday. Have a great week ahead!
Note: Highlight the code & press Ctrl + C buttons to copy.
<div align="center"><a href="http://ajugglingmom.com/category/motivational-monday/" title="www.ajugglingmom.com"><img src="http://i1264.photobucket.com/albums/jj499/Susan_koh/MM-1.jpg" alt="www.ajugglingmom.com" style="border:none;" /></a></div>
'); // ]]>
Tagged: love, Love works, Marriage