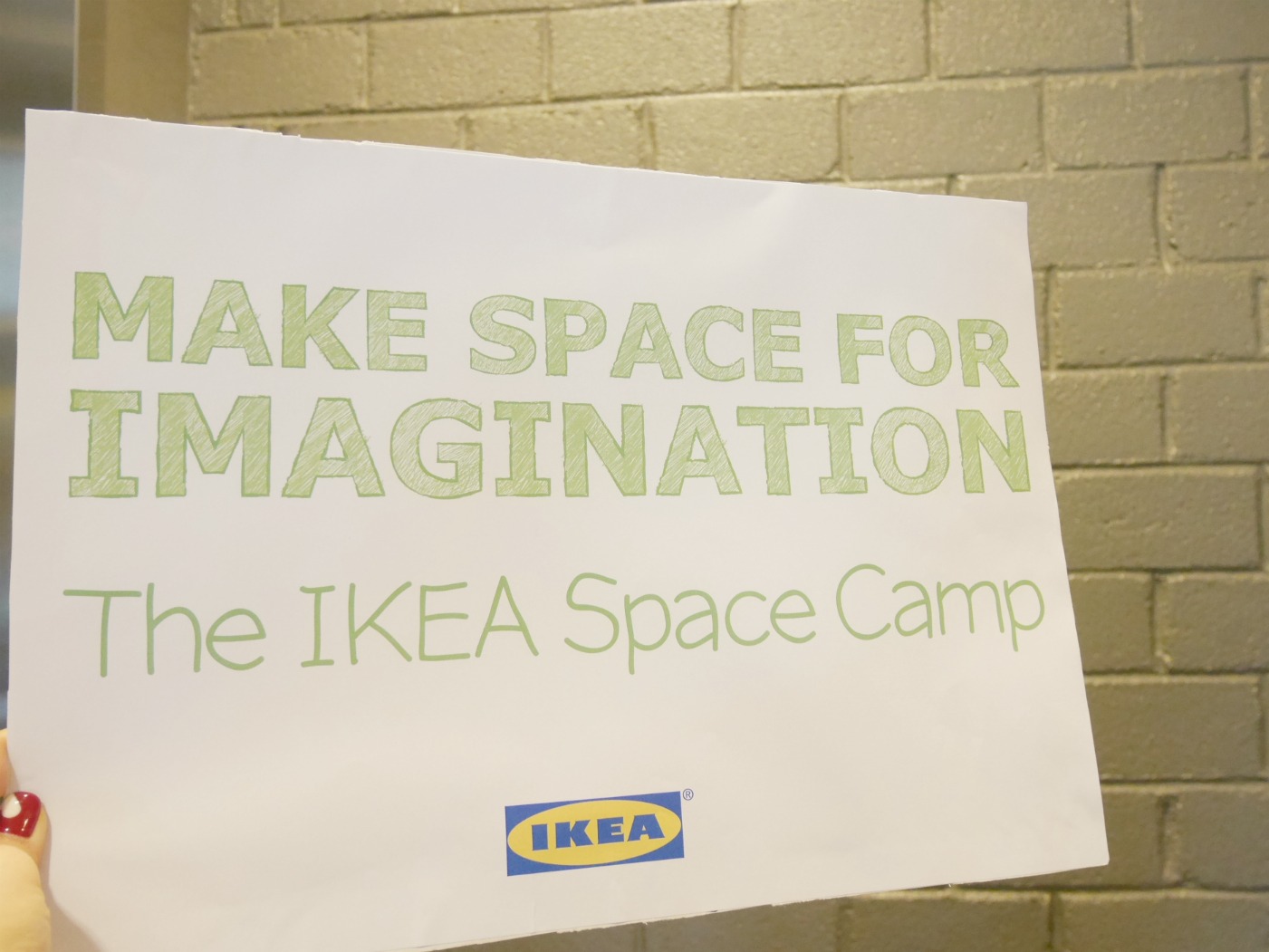 The June School Holidays have officially started, so let the fun begin.
IKEA will be running the IKEA Space Camp where kids are encouraged to make space for imagination that takes them to infinity and beyond when they visit any IKEA store on 13 and 14 June.  This is a 2-day celestial carnival of epic proportions, with tons of fun space-themed activities for parents and kids to expand their imagination.
We were invited for a sneak preview of what we can expect at the Sapce Camp and Sophie even brought along a fellow space ranger hero.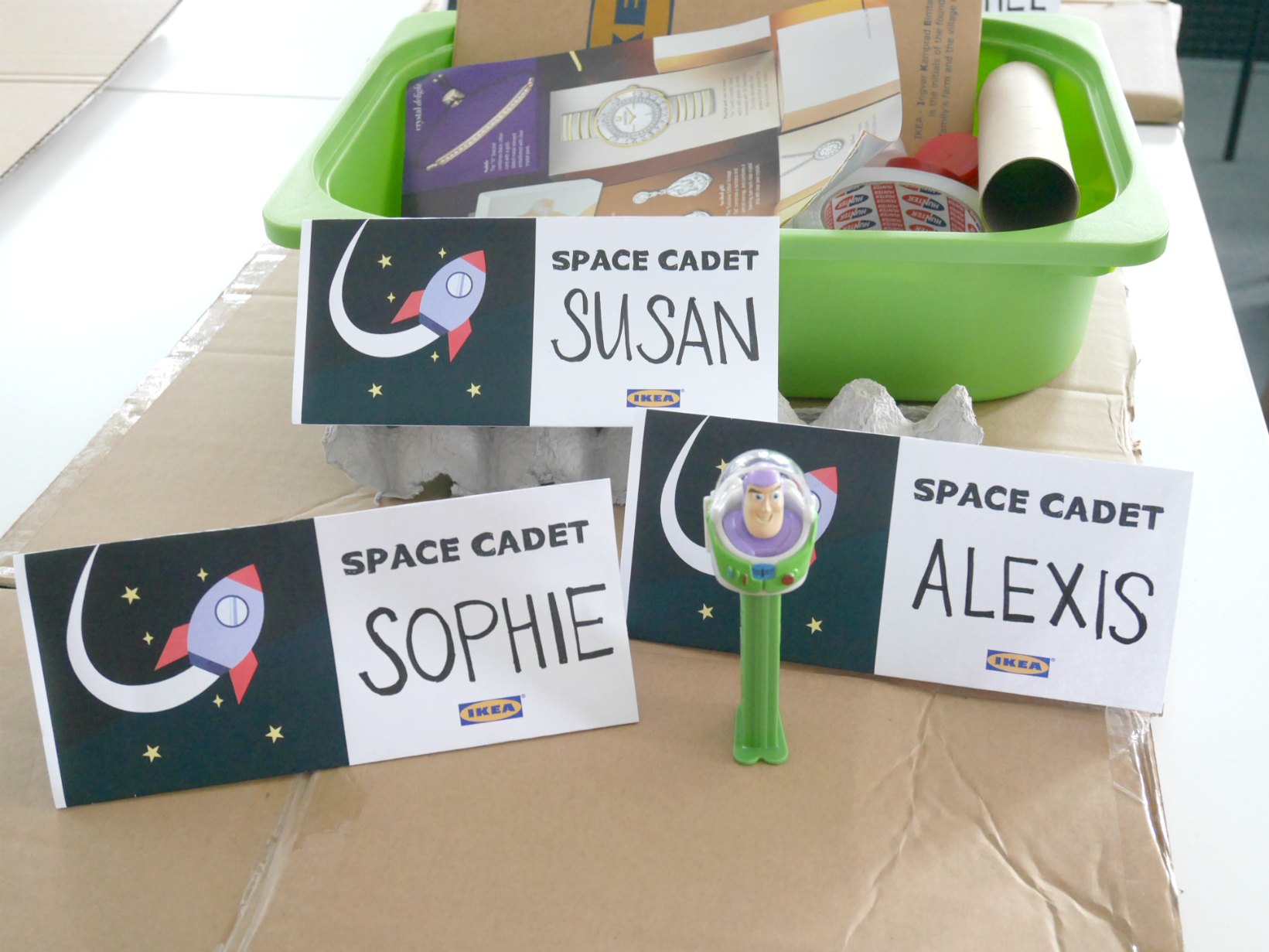 Lucky us, we got a head start in one of the activities to build a spaceship. All of us chipped in to cut, tear, paste recycled materials from cardboards, magazine, egg cartons, bottle caps and proceeded to make our epic spaceship.
It was a fun activity for the whole family and Sophie had a few creative ideas of her own like drawing little pillows and bolster for Buzz and her little passengers. You'll see later that she actually cut out pictures of dogs so that they can travel to space with her and was mighty proud when someone commented that it was so cute.  Though Alexis claims he's not creative, he was really good at designing the spaceship and ensuring that it was aerodynamic.
And here's our completed spaceship all ready for take off!
Sophie was so proud of her creation that she even wore it out today much to the amusement of our neighbors. And the fun didn't even stop there, because she even went on to make a map that will guide her from her map to outer space. You gotta love her imagination.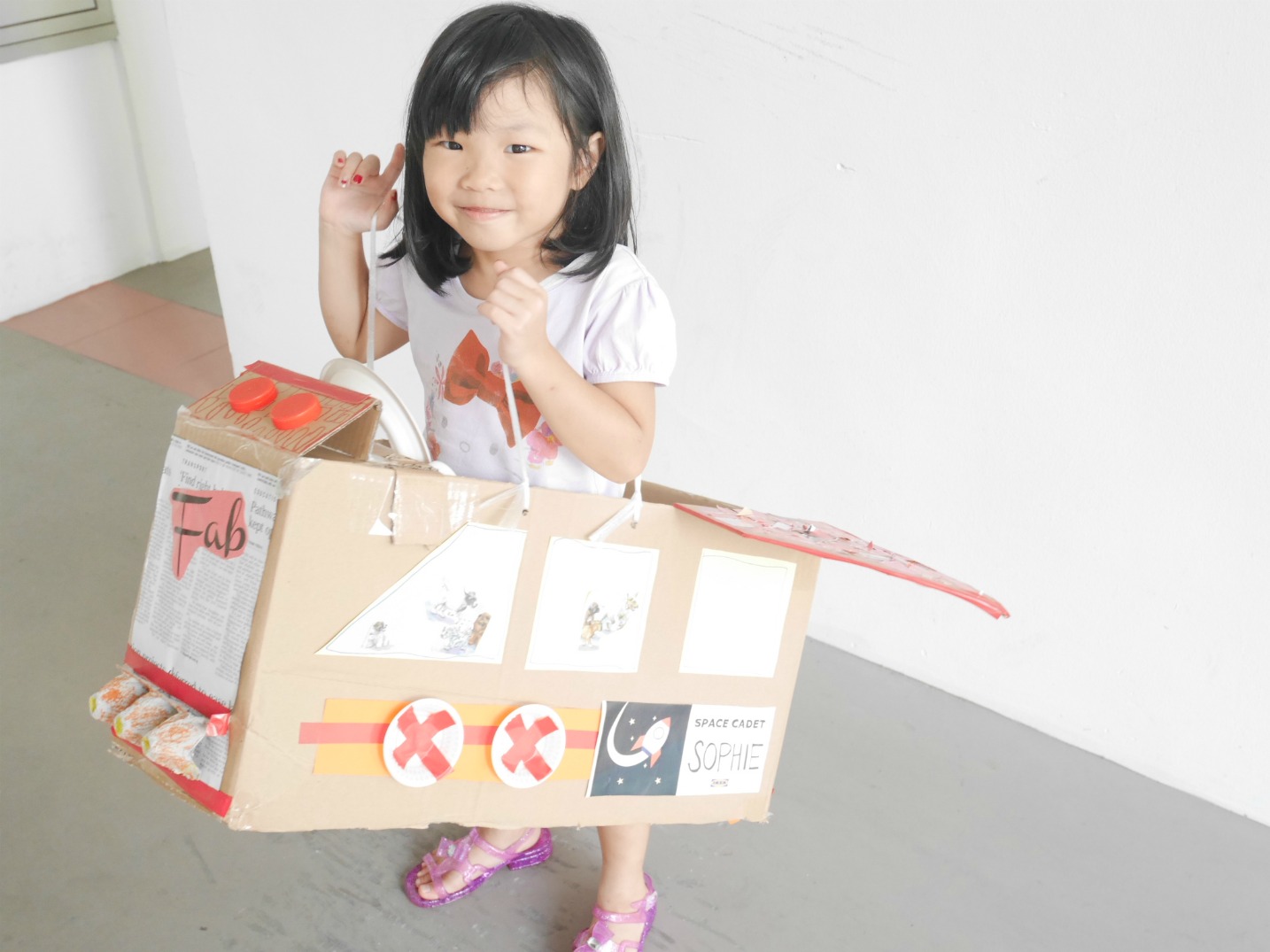 IKEA Space Camp
If you've got kids between 3-12 years old, they can enrol in the Space Cadet Programme for a Space Report Card and complete the mission by participating in any two activities of the 6 activities in the Solar System to collect two stamps plus stand a chance to win a Children's IKEA bedroom makeover worth S$10,000!
Some of the activities include:
Build a Spaceship – as the name suggests, build a spaceship with recycled materials
Martianator – your dream aliens may have a chance to be brought to real-life soft toys (I really want this!)
Space MonStar – think Project Runaway, alien and monster style
Gastronaut – be a star in the kitchen
Orbital Course- train to be a space cadet and experience a fun and imaginative obstacle course
Comet Shootout- Defend the universe from alien invasion
Some of these activities require pre-registration and have already been filled up. But not to worry as there are also others that don't require any registration at all.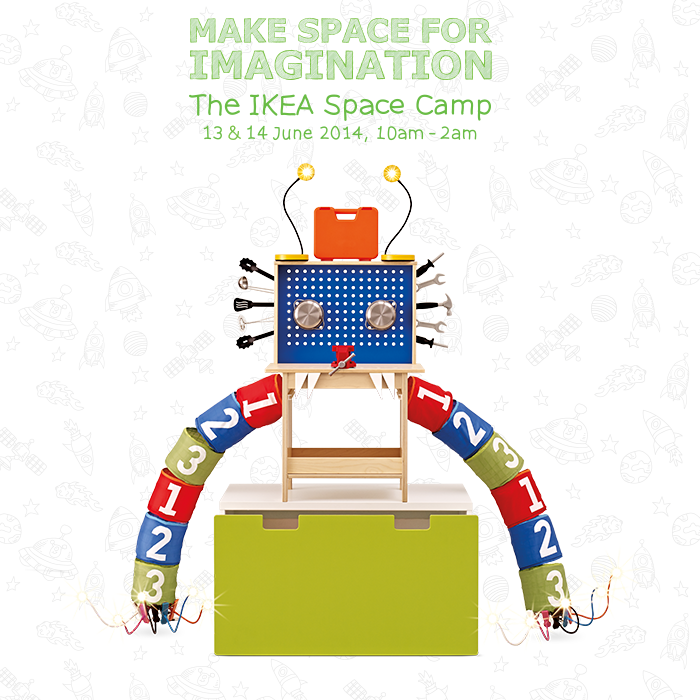 There are also special deals  to look out for, with shopping hours extended from 10am till 2am. Yes,  you heard me 2AM!!!Your kids can even come dressed as a Martian from 10pm onwards and stand a chance to win 1 $50 IKEA gift card at every hour.  There are $1 Dim Sum supper, free ice-cream, popcorn, candy floss and so much more that you and your family can look forward to at The IKEA Space Camp.
After attending a sneak preview of the IKEA Space Camp, I'm reminded to be a fun mum and allow Sophie the space to be creative and imaginative especially when it comes to playing. After all, you'll never know what your kids will surprise you with.
For more information, do log on to IKEA's website here.
* A Juggling Mom was invited for a media invite to write this post however no monetary compensation was received. All opinions are honest and are my own.
Link up for Motivational Mondays
Do link up every Monday on what motivates you to be better be it a fitness goal, parenting, marriage, blogging etc. Share your recent post and encourage someone. Don't forget to grab my badge and include it in your post after you have linked up and leave me a comment too.
I host Motivational Monday every week and I hope that you can join me every Monday. Have a great week ahead!
Note: Highlight the code & press Ctrl + C buttons to copy.
<div align="center"><a href="http://ajugglingmom.com/category/motivational-monday/" title="www.ajugglingmom.com"><img src="http://i1264.photobucket.com/albums/jj499/Susan_koh/MM-1.jpg" alt="www.ajugglingmom.com" style="border:none;" /></a></div>
'); // ]]>
Tagged: June 2014, June Holidays, Media Invite