If there is a toy that has taken the toy scene by storm this year, it's got to be Rainbow Loom. I entered very late into the looming scene in the middle of the year after getting my hands on a set from Riot, a local art and craft store in Australia. They had a very good promotion for the original set and with an offer too hard to resist, the rest is history.
And you know what? The amazing thing is I got to learn something new about my man, Alexis. That boy, can guy do craft and he's also much better at rainbow looming than me. Actually it should not be surprise since the toy was after all designed by an engineer.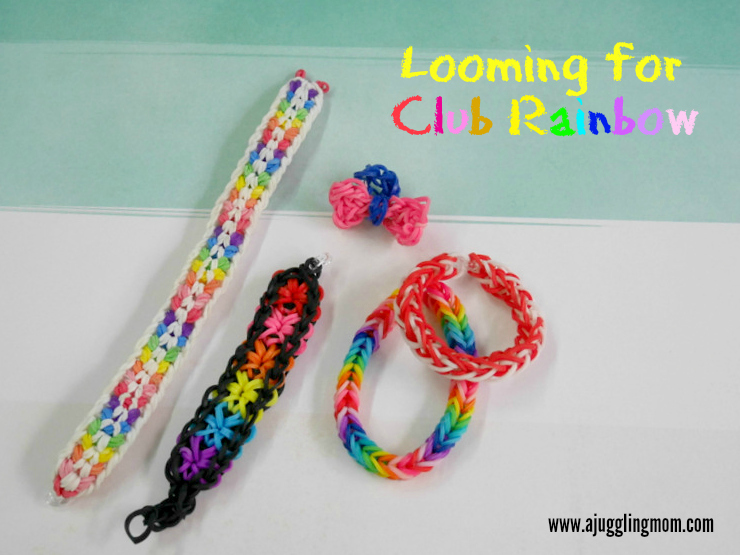 Looming for Club Rainbow
But I digress because the point of this post is to share how a group of mums are coming together to make rainbow looms to raise fund to support Club Rainbow (Singapore). Which is so apt don't you think Rainbow looms to raise funds for Club Rainbow.
Just to share more about what Club Rainbow does. Club Rainbow (Singapore) is a charity committed to providing comprehensive help to children who are suffering from a range of chronic and potentially life-threatening illnesses. These Rainbow Children have to persevere each day to cope with their illnesses and its debilitating effects just to lead as close to a normal life as possible.
But not only are they physically impacted by their chronic illness, many are also affected socially, emotionally and in their mental well being. Thus Club Rainbow's services are geared towards helping the entire family in a holistic way by providing compassionate relevant services to give all their beneficiaries a better quality of life and hope for the future.
You can make a difference
Children no matter how young they are have dreams of their own. And here's how you can make a difference by supporting to help these children lead as normal a life as possible and make some of their dreams come true.
We mums are making rainbow loom charms and bracelets for sale and all proceeds will go towards Club Rainbow (Singapore). As mums ourselves, we never compromise on our kid's health and safety, that's why we only use original Rainbow Looms (some of them sponsored by Elly) to avoid any harmful reactions from usage.
On our part, we'll hand make each bracelet and charm with love. The ready made designs that I offer are as follows.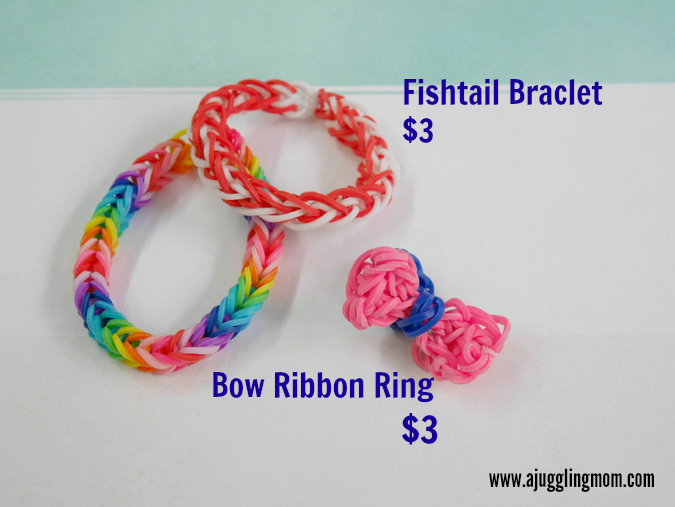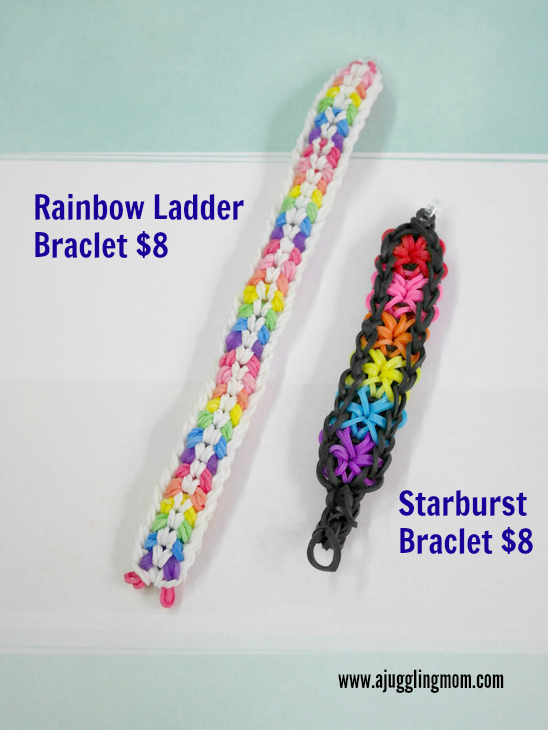 If you fancy any of the above designs with customised colours, do drop me a comment in the post below or email me at susan@ajugglingmom.com. As some of them may be more complex, do allow 5- 7 days for me to post it out to you. I'll also be uploading more designs in my Facebook Page here.
If you're looking for other designs like princess or rainbow charms and more, you can also visit these blogs of other mums who are also  involved in this little project of ours too. More will be added in the list soon 🙂
Thanks in advance for your support and do help us spread the word. God bless you!
Link up for Motivational Mondays
Do link up every Monday on what motivates you to be better be it a fitness goal, parenting, marriage, etc. Share your recent posts and encourage someone. Share your recent posts and encourage someone. Don't forget to grab my badge and include it in your post after you have linked up and leave me a comment too.
I host Motivational Monday every week and I hope that you can join me every Monday. Have a great week ahead!
Note: Highlight the code & press Ctrl + C buttons to copy.
<div align="center"><a href="http://ajugglingmom.com/category/motivational-monday/" 

title="www.ajugglingmom.com"><img src="http://i1264.photobucket.com/albums/jj499/Susan_koh/MM-1.jpg" alt="www.ajugglingmom.com" style="border:none;" /></a></div>
'); // ]]>
Tagged: charity, rainbow loom