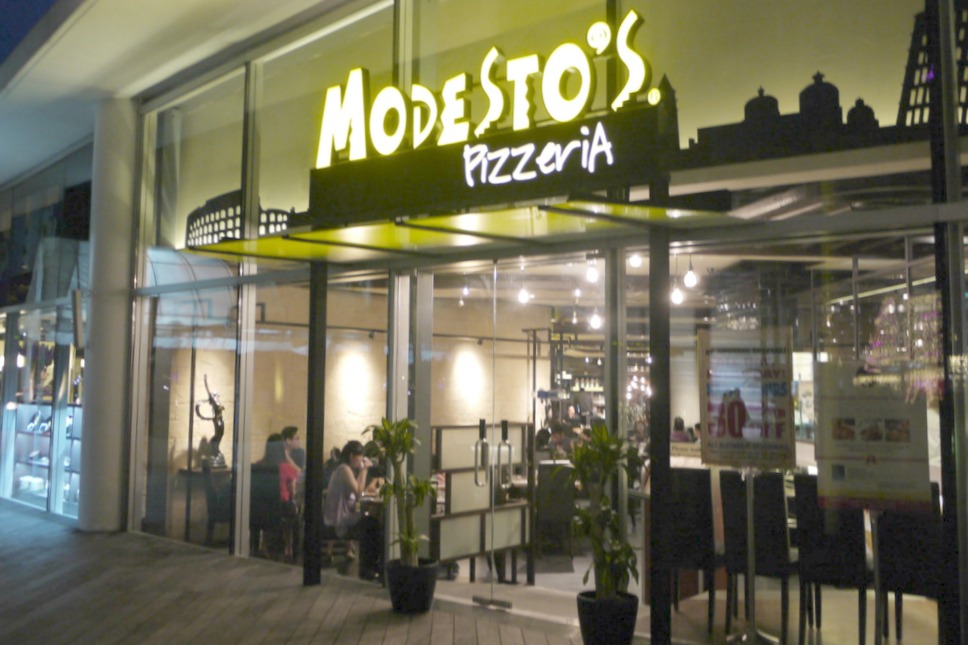 Mention Modesto Pizzeria and many will be familiar with their traditional wood-fired pizzas and hand-made pasta. And because people just can't get enough of them, they've recently expanded with more outlets in Vivocity and Katong, making them more accessible from any part of the island.
Plus if you're coming with a big group, this is the perfect dining choice as they have plenty of seats with a larger capacity in their new venue which is also more spacious as well.
I went with a party of five that day and we were ready to dig in!
First up, were the Calamari Fritti, where we were served with succulent pieces of fresh squid, all deep-fried to perfection and served with tartar sauce on the side.
Calamari Fritti $19.00
 And because we were a party of five, we had another appetizer and went for the Alette Di Pollo. The basket of deep-fried chicken wings and drumlets were lip smacking good. Each piece was marinated with a slightly spicy marinade but not mild enough for Sophie (12 pieces)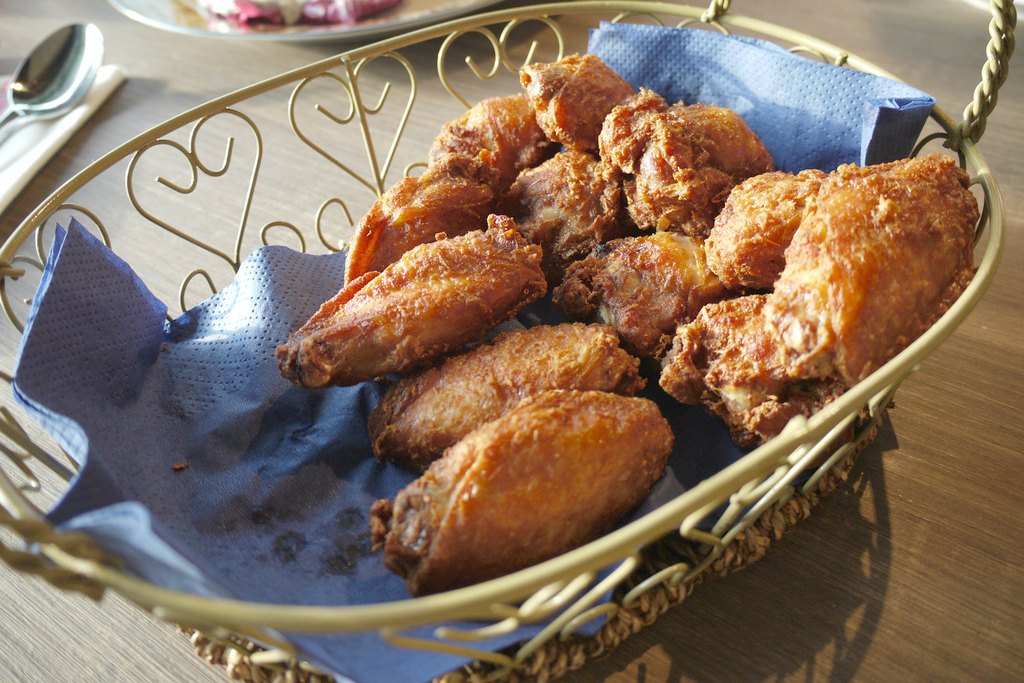 Alette Di Pollo (12 pieces) $17
For our mains, we ordered a classic combination of pizza and a pasta which is no surprise. 
While waiting for the mains, we thought we'll take the opportunity to take some photos of the three of us. II thought it could be quite funny to include the photos that usually don't make it to the blog just to show how difficult it is to get THE perfect shot.
Attempt 1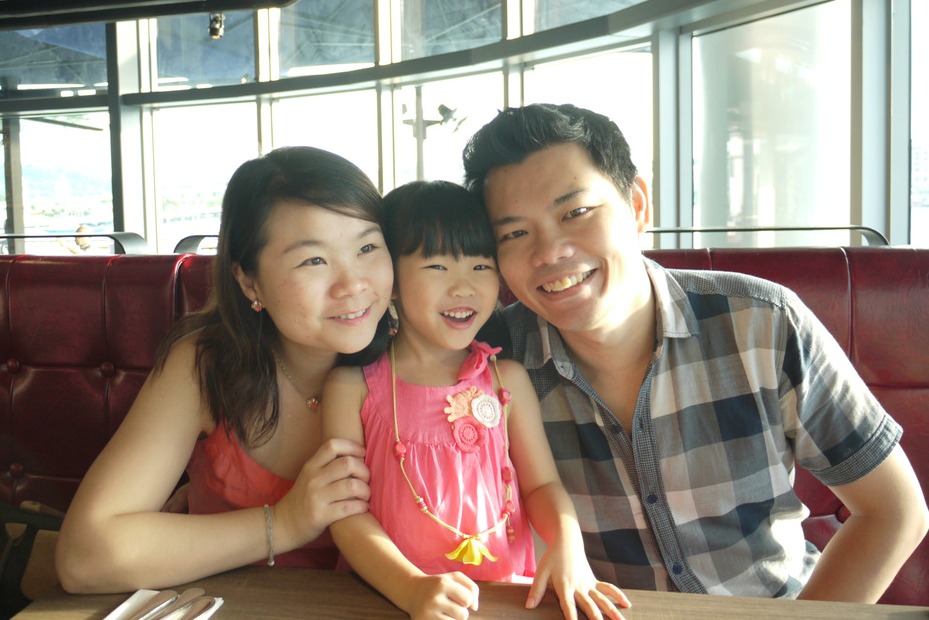 Sophie and Alexis had a perfect smile and were so camera ready. While I was ..erm dreaming of my pizza? #fail
Attempt 2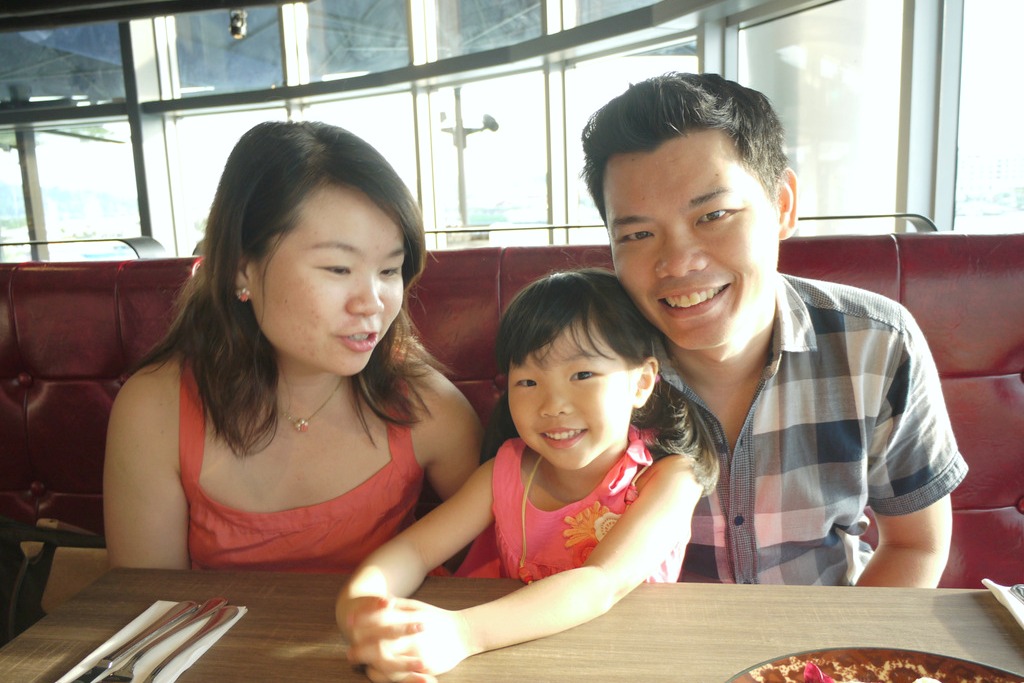 Once again, I was the weakest link mouthing I don't even recall what, while Alexis and Sophie gave their winning smiles. #itsmeagain
Attempt 3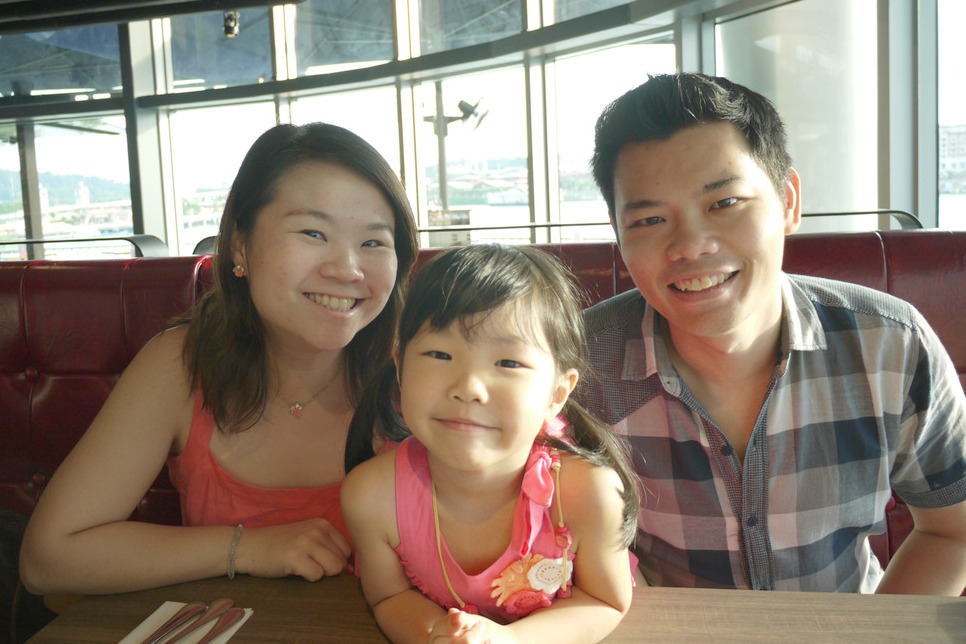 A more relaxed shot and we finally have a winner with this one (except for that glare hitting us from the side of the window).
So you see that's why I take at least 5 shots and then sift out the lousy ones to get the perfect photo for the blog. #lifeofablogger
Since there was no way, I could Sophie in her chair for more than 10 minutes, I took her to check out the view from the alfesco dining area.
As you can see, the restaurant overlooks Sentosa and if you peer hard enough, you can even see the defunct Battlestar Galactica roller coaster (what a pity). I'm guessing that if you stay late enough, you can even see the fireworks from Universal Studios at night.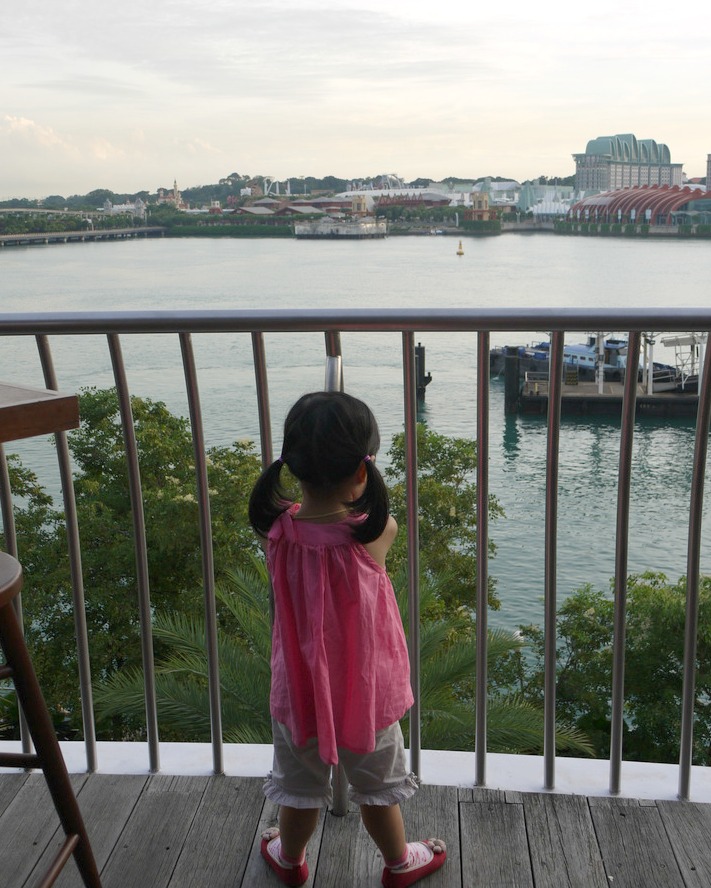 "Mummy, when are you bringing me to Universal Studios?"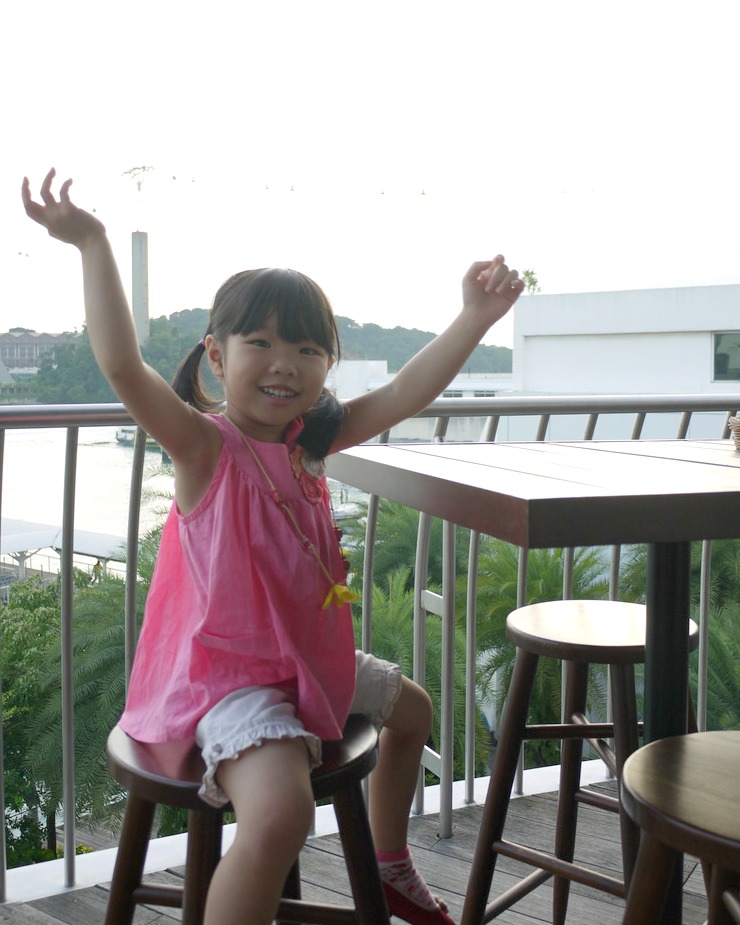 On the other side of the alfresco dining, you can see the cable cars. But I bet they look prettier in the evening when they light up and twinkle in the sky.
Finally our pizza arrived and this was the Misto Carne pizza. This one's a carnivore delight as it was topped with marinated chicken, spicy pork salami, chicken sausage & cooked pork ham on a thin crust wood fired pizza. This is sure to be a hit for those who love their meat. Each bite was bursting with flavor and so so satisfying.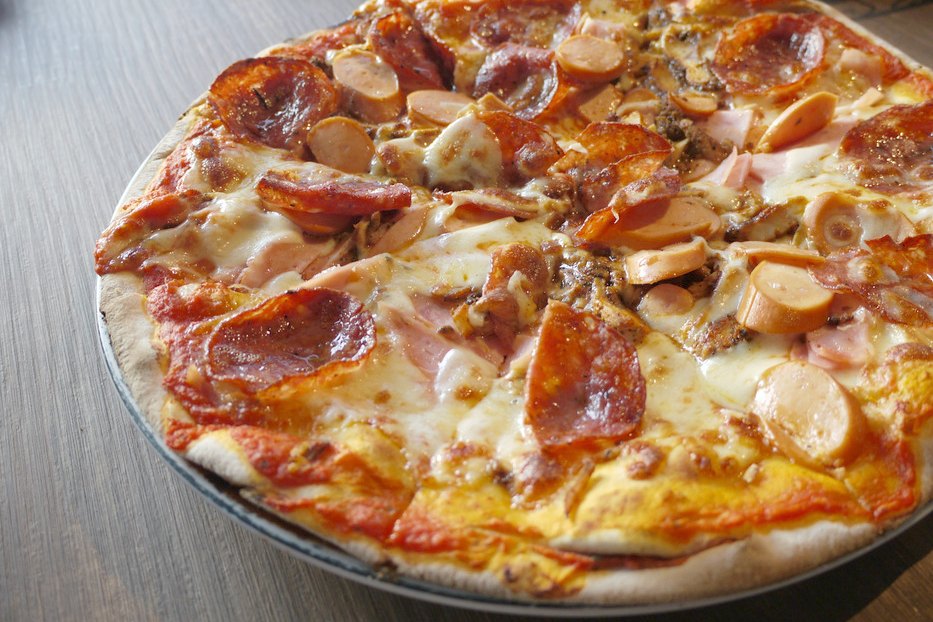 Misto Carne (10″) pizza $26
To balance the overdose of meat, we had a Modesto's Special, the Linguine Modesto's.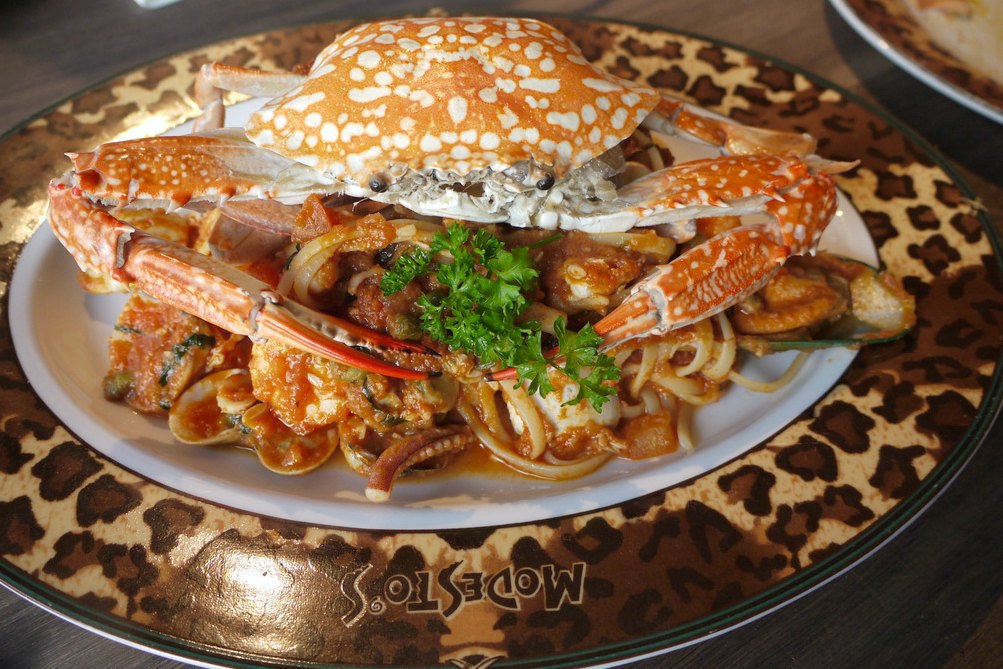 One look and you'll know it's promising
This is a seafood platter served on flat spaghetti where you have fresh prawns, squid, clams, mussels, whole crab, anchovies, capers, olives, dried chilli, garlic, white wine and fresh tomato sauce, cooked in traditional Italian Cartoccio style.
I can find no fault with this dish, except maybe there should be two crabs because we were all eyeing it! The seafood was really fresh and the portion was definitely more than enough for the 5 of us. This dish gets my stamp of approval and I would highly recommend this if you're a seafood lover!
I know I'll be back to try out more of their pizzas next time. And if you'll also like a taste of tradition Italian pizza, I have good news for you!
– – – – – – – – – – – – – – – EXCLUSIVE GIVEAWAY FOR A JUGGLING MUM READERS – – – – – – – – – – – – –
I have two $50 Modesto's dining vouchers to give away to two lucky readers. (One $50 voucher for each winner)
To qualify, simply:
Like my A Juggling Mom's Facebook page
Leave a comment on this post in my Facebook page  and tell me which level is the newly relocated Modesto's in Vivocity.
Please take note:
Giveaway is only open for Singapore readers
Vouchers can be used for dining at any Modesto's outlets in Singapore.
Giveaway ends 18 December 2013
* Dining vouchers for giveaway are sponsored by Modesto's. No monetary compensation was received; all opinions are honest and are my own.
Tagged: giveaway