The much awaited popular Thai steamboat, MK Restaurant  has finally opened it's doors in Singapore. They are located on Basement 3 in Somerset 313. If you are unfamiliar with MK, they are a popular Thai steamboat chain and can be found in malls like MBK.
And surprising, I heard they were once in Singapore in Parkway Parade in 2003.
I was keen to try the food and went there last Friday. As expected there was a long queue in true Singaporean style. And just how long? We waited for almost an hour on a Friday night.
The selection of food is similar to what you can find in Thailand. And of course, you can find their all time famous dish, MK roast duck. We ordered a plate of roast duck and char siew ($12) and other food for steamboat.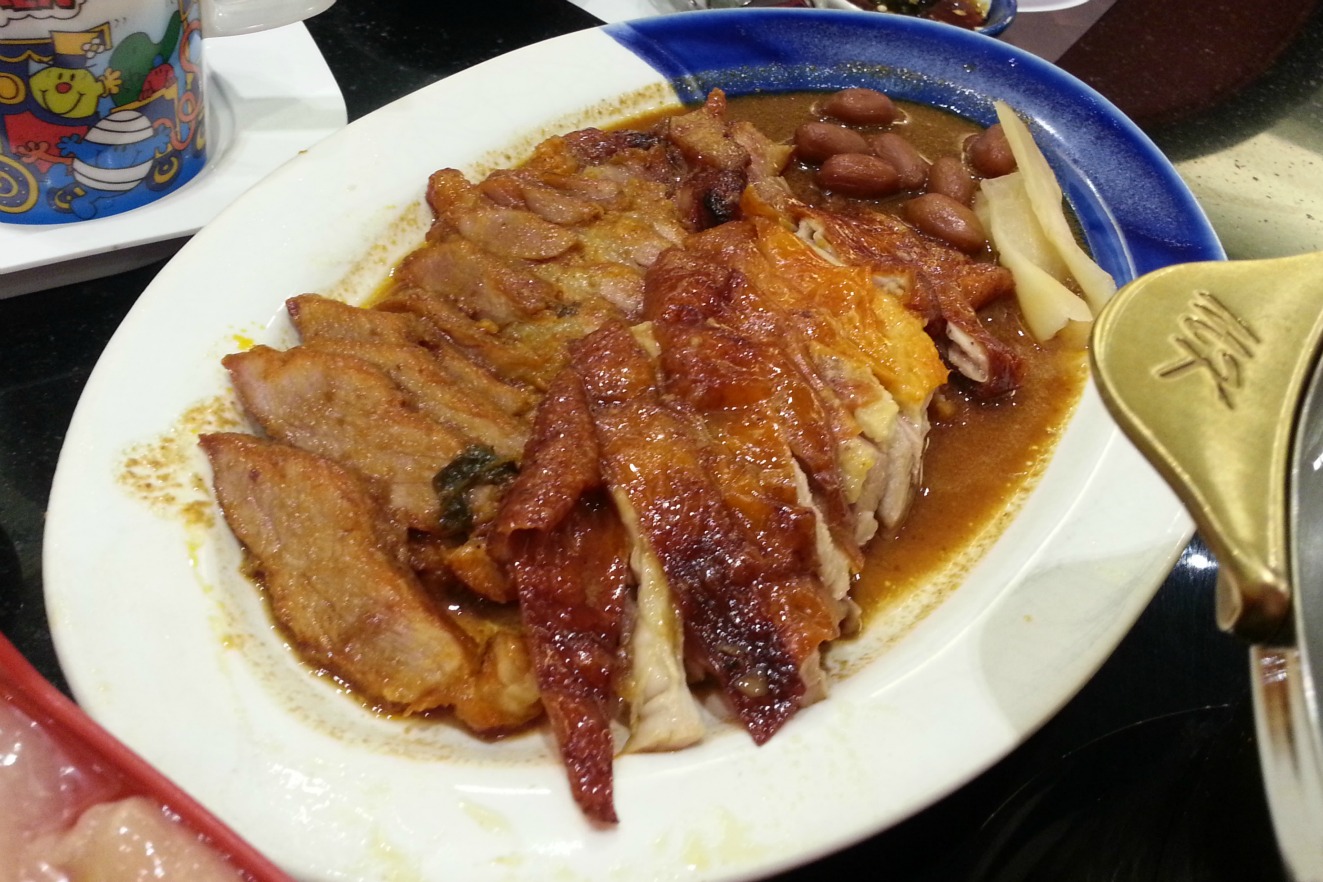 The stock of the soup was initially bland but got more flavourful after adding in more food. Besides their roast meat, I felt that there wasn't anything special about the food. The dishes for steamboat were the usual fare like vegetables, assorted meat, toufu, mushroom, prawns, etc. But I do like their signature Thai suki sauce which you can see on the table.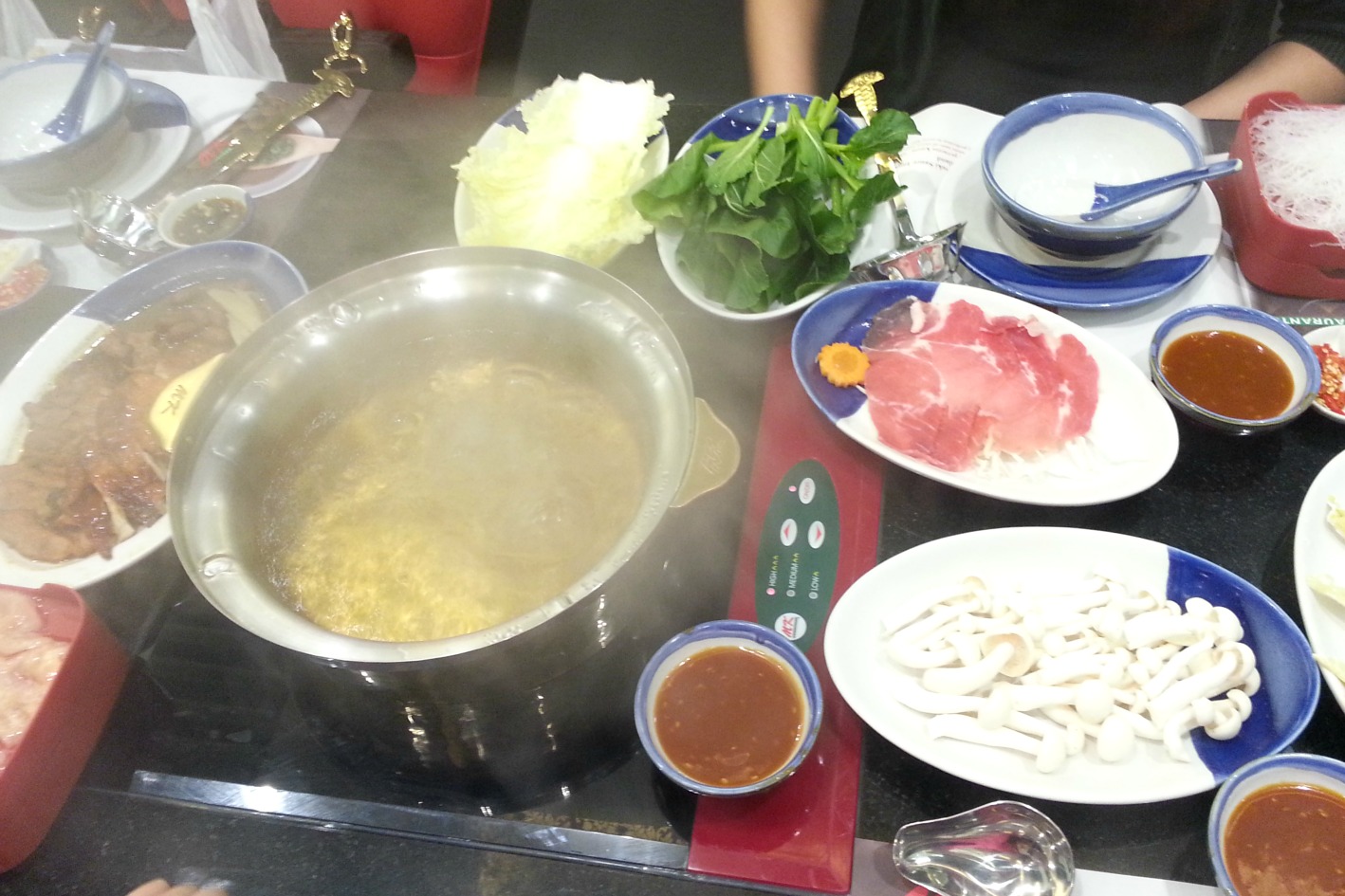 The bill for 4 adults came up to $74.50, which works out to roughly $18. Probably cheaper than places like JPot.  In my opinion, the food was only so-so and you definitely pay a premium for it in Singapore. But I would return for their duck, which is how good it is. But if I'm going again, I'll call and make reservations.
MK Restaurant
313 @Somerset
B3-30
Singapore 238895
For reservations: +65 6884 9224
Tagged: dining, Eat, Orchard Road, Singapore, Thai food