I just had a holiday to Thailand two weeks ago but I already feel like I need another one soon. The 5 days in Bangkok were spent shopping, eating, more shopping and late night massages. It was a trip sans Sophie as Bangkok is not a child-friendly country. And besides, how would it be a holiday if I brought her along?
Like any trip to Bangkok, it's never complete if I didn't come home with a luggage full of shopping. Besides the usual shopping destinations like Platinum Mall, Siam Square, Chinatown, MBK and Chatuchak, we also went to the newly opened Terminal 21 at Asoke. On this trip, I came back with a few Hello Kitty accessories and I'm giving one away for today's Merry Mondays post.
Hello Kitty straw bag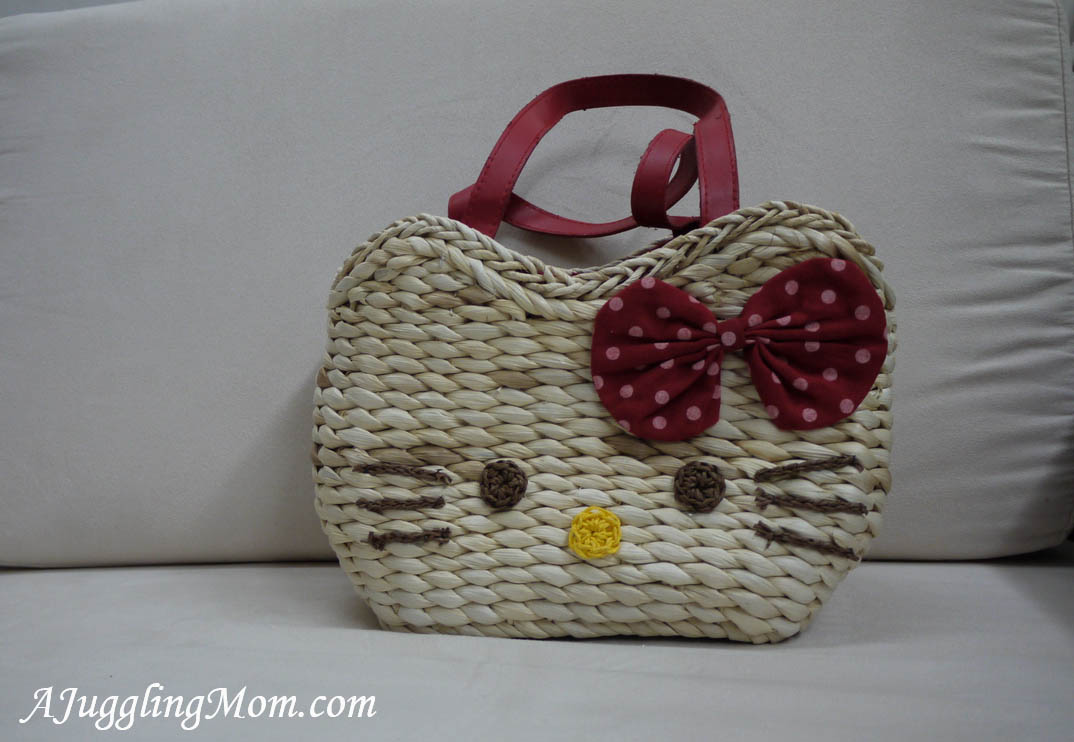 I heart this Hello Kitty straw bag that I bought from Terminal 21. Terminal 21 has a very interesting concept as it offers a unique shopping experience where each level is named after cities, like Tokyo, London, Paris, etc.
On the 3rd floor, the Istanbul level, you'll find shops that specialize in shoes, bags and decorative items. And that's where I bought my Hello Kitty straw bag at 500 baht.
Blinged out Hello Kitty handphone covers
A colleague requested for a handphone cover for her new iPhone 4, so I went to check out the electronics dept of MBK.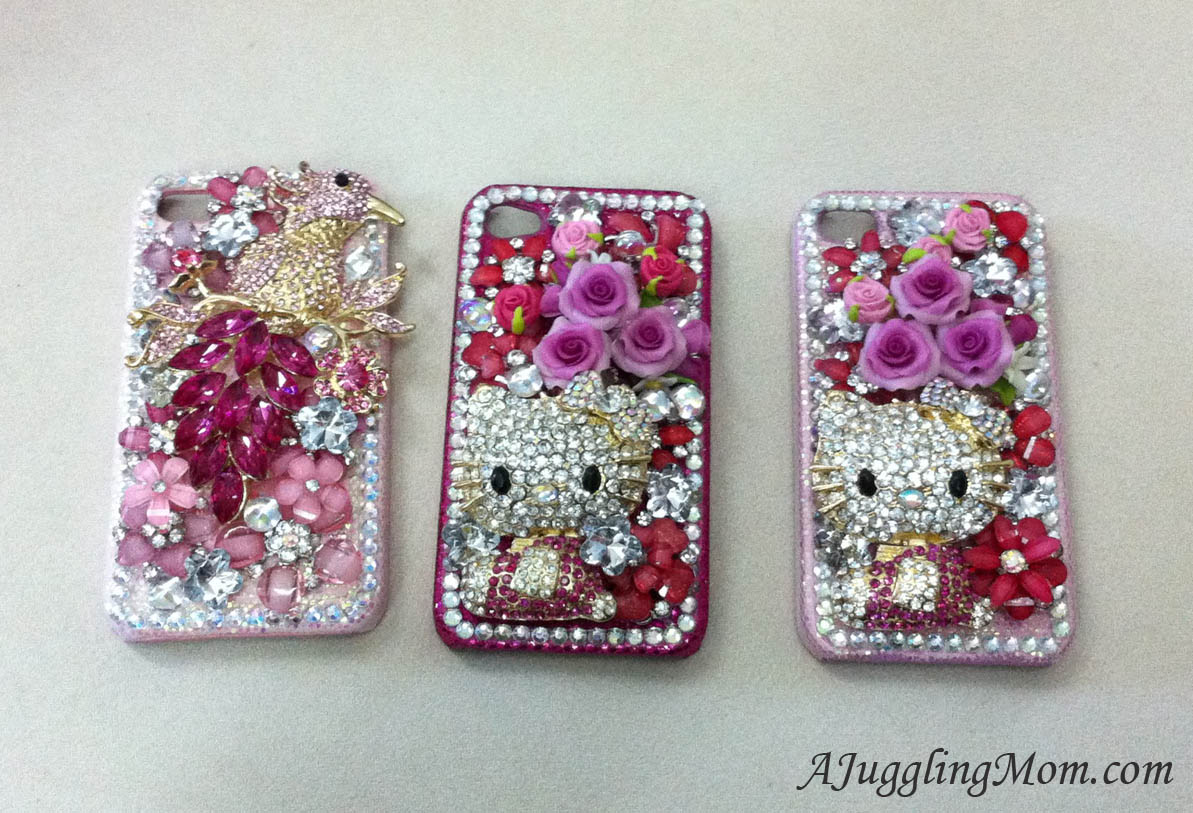 Super over the top and oh so bling!
Imagine my surprise when I saw some really blinged out Hello Kitty covers. Since I had another colleague who is a huge Hello Kitty fan, I bought her one too. I was surprised that the store owners were so obliging and agreed to customize the handphone cover to my preferred color when I told them that I didn't like any of the ones they sold. So in 15 minutes flat, I got my red Hello Kitty cover. Each cover was retailing at 350 baht but they gave me a good offer at 1,000 baht for 3 covers.
Bling bling Hello Kitty key chains
Chinatown is a great place to shop for accessories, from bags to hair accessories, belts and even toys. We usually head there to buy party packs for Sophie's birthday as they have a Disney specialty shop where they have pre-packed party packs that are very  affordable.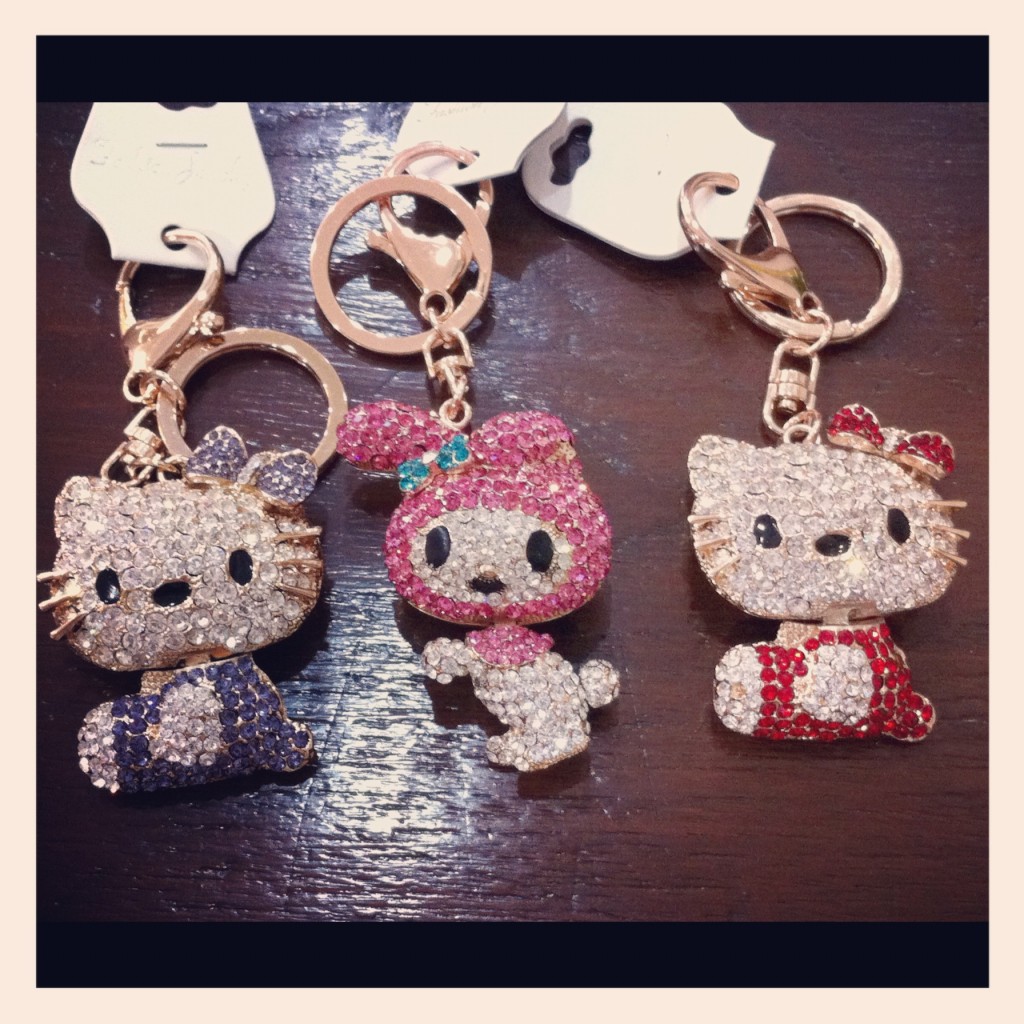 While shopping for accessories, I walked into a key chain shop and my eyes lit up at the sight of these Hello Kitty key chains. So kawaii right?
They had a couple more designs like My Meoldy, and even Charmy Kitty. In the end, I bought a few for my Hello Kitty loving colleagues and have one for today's give-away.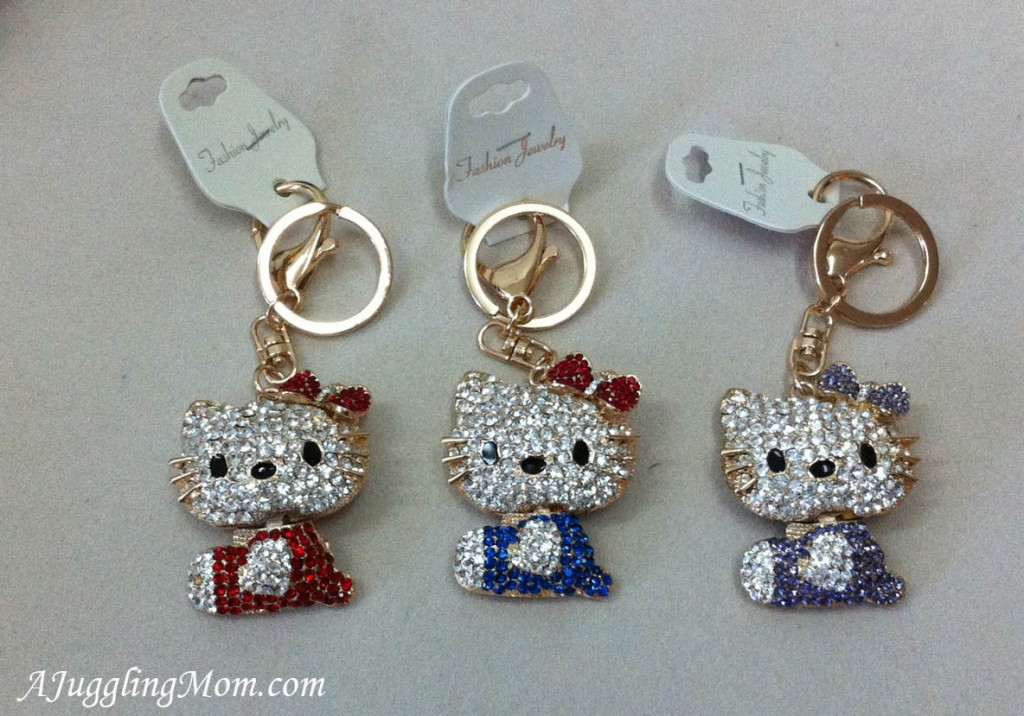 Giveaway for A Juggling Mom readers
To take part in my Hello Kitty giveaway, simply
1.   Like my A Juggling Mom Facebook page and like this post on the Hello Kitty giveaway; and
2.   Leave a comment on my blog on where you'll use this key chain.
Good luck!
Note:
This contest is open to Singapore residents only.

This contest will close next Monday on 4 June 2012 at midnight.
Winners will be drawn randomly.
Winners will be announced on A Juggling Mom Facebook page and via email.

'); // ]]>

Tagged: Bangkok, giveaway, Hello Kitty, shopping