It's never good news when your child is sick. But in my case, I may be secretly rejoicing when I learnt that Sophie was having diarrhea as she was going through a teething phase.
Now before you drop your jaws and do a second take on what I just wrote, you must understand that my dear daughter is no party pooper. In fact, she's not a pooper at all, period.
Since May last year, she had developed a fear for pooing after she had a brush with very bad constipation. Trust me, we tried almost every single remedy from the doctors, to well meaning advice from friends and relatives. And till now, she still has days when she refuses to let it out by clenching her butt cheeks tight.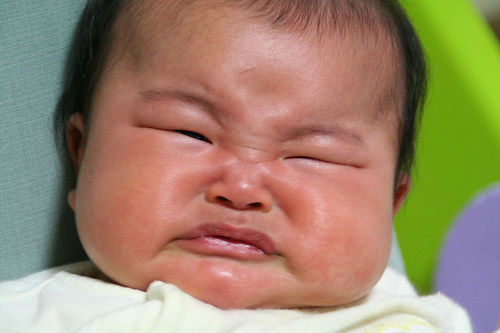 Boy, does he look constipated
And so after a week of diarrhea, we thought that she'll go back to her constipated ways since she had gone without a single poo for the past two days. Then something happened yesterday.
Sophie woke up from her nap, walked over to me while I was seated on the floor and told me, "See mummy, I open my legs like X and hold on to your shoulder and push." Immediately I knew that she had to poo. And push she did, as I saw beads of perspiration rolled down her forehead.
After a few more pushes, she beamed and told me, " The poo poo come out!"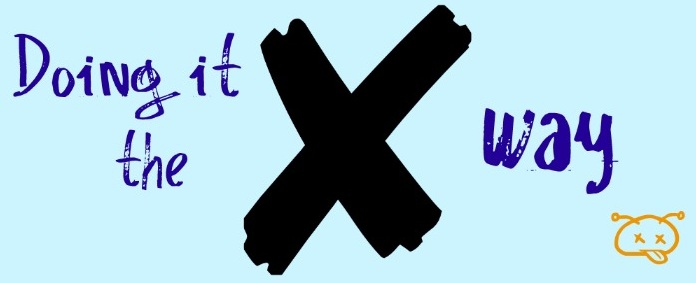 And that my friend, made my day and no doubt hers as well. She got rewarded with stickers as we heaped on the praises and encouragement for her to continue her efforts to poo on her own.
So do rejoice with us and we hope that this "X" stance will in time, "X-terminate" her fear of pooing.
Is there anything that made your weekend? Do share your happy memories as we face a new week ahead. Oh and if you've got a happy, merry, funny post, do remember to link up on my Merry Mondays linky party.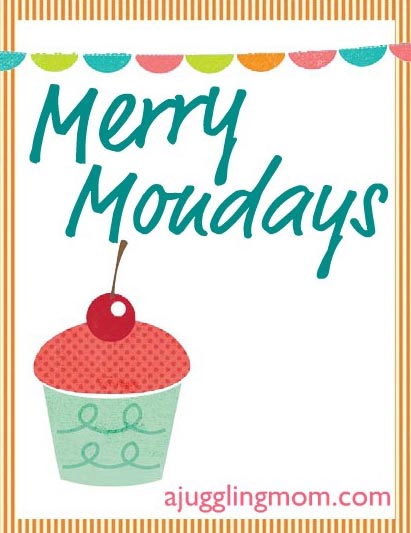 Tagged: Advice, constipation, Poo poo, toddler